Alfred Yankovic, aka "Weird Al," turns 60 this year, and he's been going by his nickname for nearly as long.
Of Yugoslavian, Italian, and English descent, the lanky Yankovic has a wildly charming smile, a mop of naturally curly hair, and a sharp wit for parody that has netted him five Grammy Awards. He's one of only four artists with top 40 hits across the past four decades (joining Michael Jackson, Madonna and U2), and has a star on the Hollywood Walk of Fame.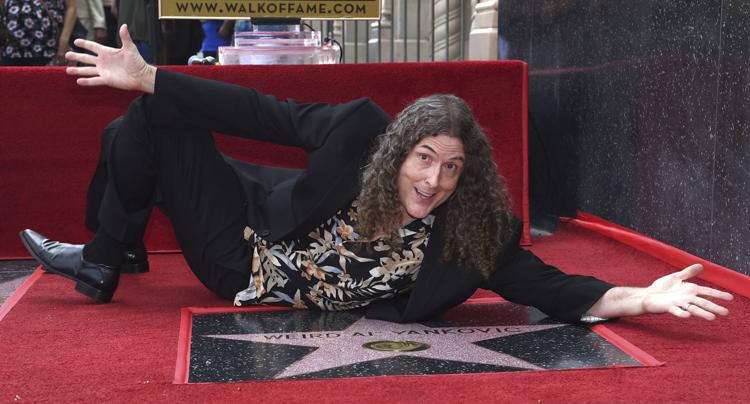 The Hollywood resident has made a career of embracing the weird, yet he's not without his reservations.
"There were times when I thought, 'Why did I do that? Why do I have to be Weird Al forever?'" Yankovic said in a recent interview with The Gazette. "But I've also heard from so many people that taking on that name was empowering, because they felt like they were an outcast or didn't fit in, and the fact there was this one guy out there owning his own weirdness and was OK with it … that was somehow inspiring to them. It's nice that I've had any kind of positive impact on people in that way."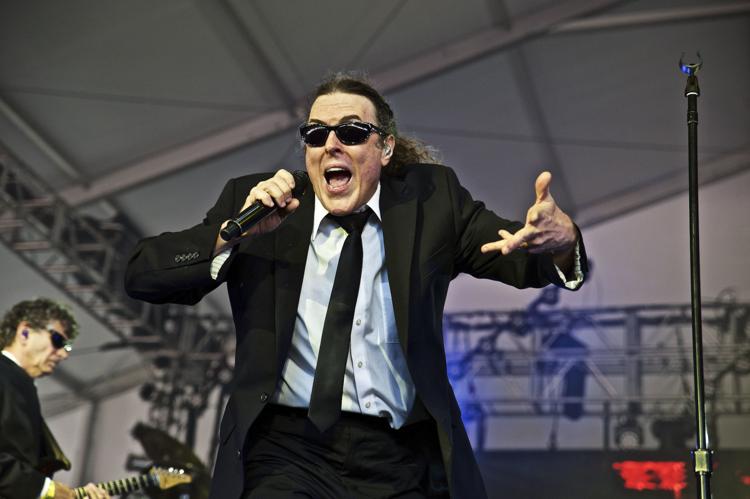 Best known for his parodies of popular songs, including "Eat It," "Like A Surgeon," "Smells Like Nirvana," and "Amish Paradise," Yankovic will bring the "Strings Attached" tour to Billings on Sunday for a performance at MetraPark featuring the Billings Symphony Orchestra.
Yankovic, who has been playing with a different orchestra every night on this tour, said having an orchestra present "brings the show to a whole new level."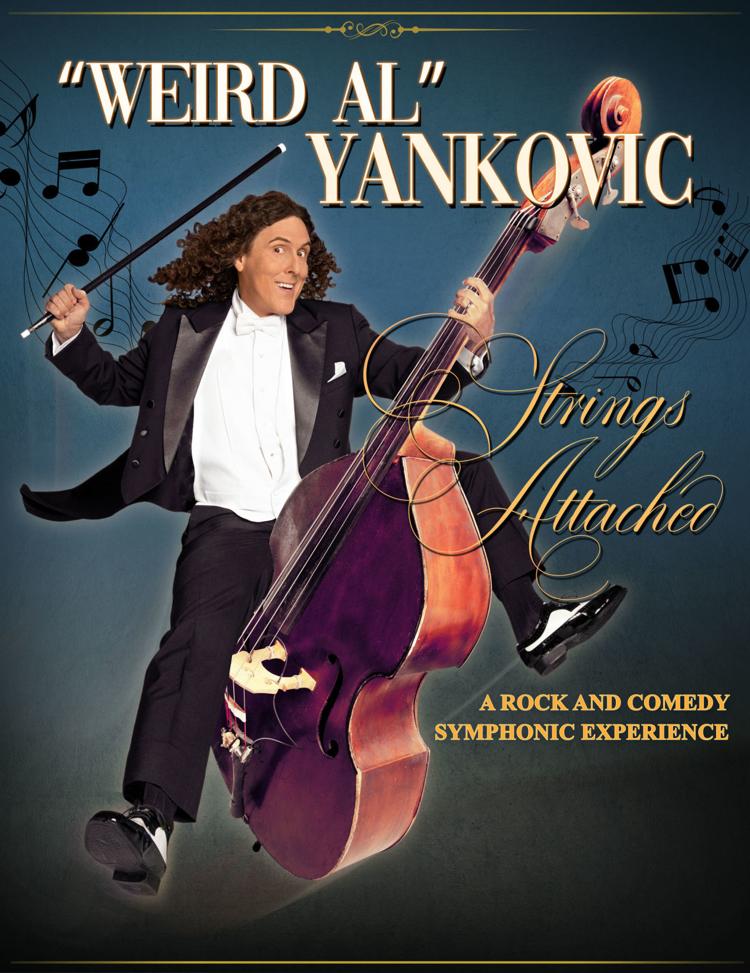 "It does make these ridiculous songs sound majestic in a way that you couldn't possibly anticipate," Yankovic said.
Yankovic, who performed in 2016 with an 85-piece orchestra at the Hollywood Bowl, said it was such an incredible experience to hear what an orchestra brought to his songs that he decided to take it on the road.
"Logistically, it's nearly overwhelming," Yankovic admits. There's 64 dates on the "Strings Attached" tour. Orchestras are assembled in each city, and upon arrival, Yankovic is able to rehearse with the group just once before show time. Musicians have been given the music in advance and come prepared.
"It kind of freaked me out," Yankovic said. "I am the kind of guy who likes to be over-rehearsed and know what I am doing … On my part, there's a lot of trust that goes into it, but so far no one has let me down."
Strings attached
The tour travels with its own conductor, Arnie Roth, who assembles orchestras in each city. In Billings, they contacted the Billings Symphony Orchestra & Chorale, and about 30 musicians representing each section of the orchestra will be playing during Sunday's concert at MetraPark.
"It's a little unusual, and we were fairly surprised when we were contacted, but I can't tell you how many people are excited in attending and playing," said Anne Harrigan, conductor for the Billings Symphony.
Yet, it's not unusual for Billings Symphony members to accompany touring acts. During the past few years, the Billings Symphony has been involved in nearly a dozen events, including backing Jewel at the Billings Clinic Classic, performing with Mannheim Steamroller during the holidays, playing during Cirque Musica's performance, providing music for the Broadway hit "Chicago," and also playing the theme music live during a showing of "Harry Potter and the Sorcerer's Stone."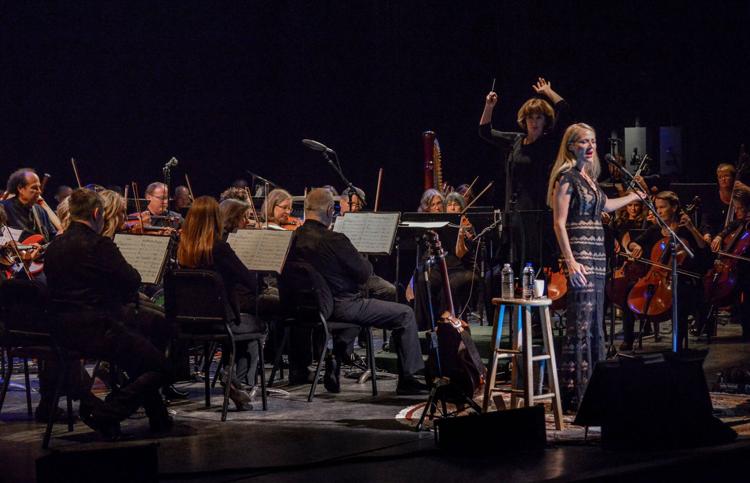 Tyler Menzel, principal flutist of the Billings Symphony Orchestra & Chorale, is headed into his third season with the organization. He lives in Great Falls with his partner Norman Gonzales, who is the principal flutist for the Great Falls Symphony.
Menzel said he's been having fun rehearsing the music ahead of Sunday's performance with Yankovic.
"You recognize the music, but once you get into the performance space and hear what Weird Al does, it will take the music in a completely different light."
Many of the songs retain the instrumentation and closeness to the original, and some of Yankovic's favorites to perform with an orchestra are the Star Wars parodies. 
"It felt like all of a sudden we were in the middle of the movie," Yankovic recalled of the first time he performed his set of Star Wars parody songs with an orchestra. "I think I got a little weepy. It sounded beyond anything I was expecting."
You have free articles remaining.
Keep reading for FREE!
Enjoy more articles by signing up or logging in. No credit card required.
Billings Symphony members won't get a chance to run the music together until right before the concert, something that doesn't worry Menzel.
"The orchestra definitely has quite a bit of experience under their belt," he said. "Most of these situations, when we're dealing with outside arts organizations, we have minimal rehearsal and it's really on the musician to prepare as best they can and just go with the flow."
Menzel also performed with members of the Billings Symphony during the 2018 Billings Clinic Classic fundraiser featuring Jewel. The orchestra that day had one rehearsal in the late afternoon with the singer, and they hit the stage that night.
"It was amazing," Menzel recalled. "(Jewel) is one of the sweetest, most genuine people. She is a talent through and through. She's totally wiling to set aside time to speak with you and genuinely cares about the artistic side of it."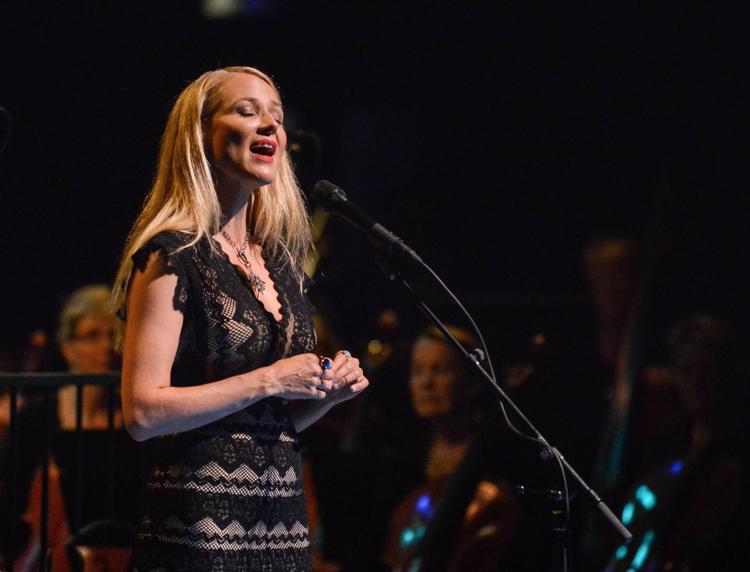 'Like a whirlwind'
Orchestra members are prepared to switch things up at the last minute, including set list and even the key of the song.
"They'll show up and feel like changing it up," Menzel said. "It's nerve-wracking, but it's also exciting. I love the musical experiences where you get to live in the moment, and that's what these touring acts bring in, a nervous sort of excitement for the musicians."
Kristi Kazmierski, violinist with the Billings Symphony, agrees the system is a bit stressful, but she's had sheet music for Yankovic's music since July, as well as tracks to play along with to get used to the tempo and how her part fits into the overall orchestration.
"You get your music and you really just have to come 100 percent prepared," Kazmierski said. "It's the day-of, and you get one shot."
Kazmierski has been playing violin with the Billings Symphony for 26 years and has been part of many one-off gigs, including Mannheim Steamroller, Kenny Loggins, and Jewel. Most recently, she was contacted to perform a cover of Simon and Garfunkel's "Sound of Silence" with heavy rock group Disturbed, who performed at MetraPark in July.
"It was a different vibe, for sure," she said. "It was really energetic. We spent most of the time backstage watching them, acclimating to the environment."
For "Sound of Silence," Kazmierski took the stage with fellow orchestra member Kassidy Rispens as fire erupted on stage and fog and smoke rolled around their feet.
"We walked up on stage having never rehearsed with them at all and just did it," Kazmierski said. "It was like a whirlwind. You're up, you do it, and you're off."
Harrigan, who conducts the Billings Symphony and also works with Battle Creek Symphony Orchestra in Michigan, said Montana musicians are quite versatile compared to other regions.
"Our musicians pretty much do it all, and I think you have to in order to make a living in Billings. Our distances are greater, and our musicians do travel," Harrigan said.
Billings has the largest orchestra in the state, but many musicians have seats in other orchestras as well.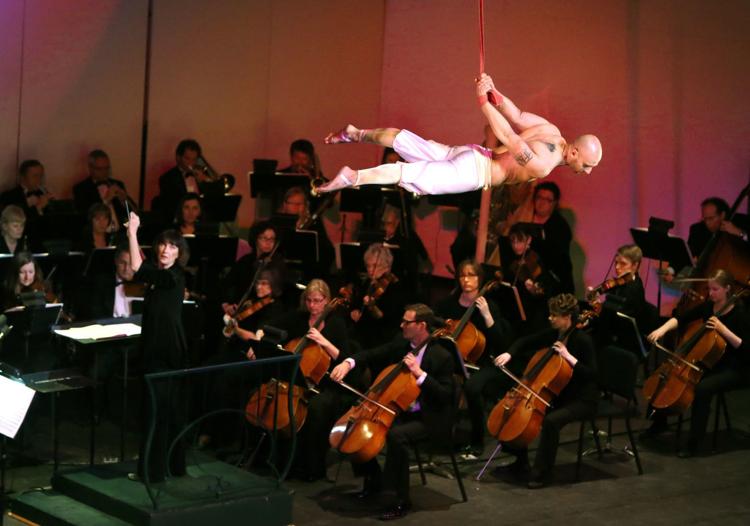 Menzel, who moved to Montana from New York, agrees. "It's totally possible to live in Montana, gig around the state, and make up a full time income for yourself, and that's one thing that I love about Montana. I get to travel around the state meet lots of new people and play with such a diverse set of repertoire."
Kazmierski looks forward to opportunities to guest with traveling acts. "We're not living in L.A. or Nashville and don't usually rub shoulders with these people. It's a great opportunity that I'm really thankful for."
It's not only the musicians who enjoy diverse interactions. For Yankovic, he looks forward to each night with a new set of performers.
"It's wonderful to come into a place and work with local musicians and help the local economy and to meet new people every single day," Yankovic said. "I've been on the road and felt sequestered and a little cut off sometimes, but when you're working with 40 new people every day it becomes more like family. It is nice to walk into people's towns and be embraced by the local musicians."