Cody Walters is fascinated by the brain. Three years ago, his father suffered a stroke, and Walters relocated to Montana from Atlanta to help care for his father. Looking at MRIs of the aneurysm and trying to understand why his father's brain didn't function in the same ways anymore interested him in brain health.
The recovery process for his father put Walters on a path to higher education. A year after moving to Montana, Walters enrolled in Montana State University Billings, double-majoring in psychology and biology with a minor in chemistry.
Walters, who received a scholarship to attend MSUB, will be speaking during the MSU Billings Foundation's annual Wine and Food Festival, taking place Monday through Saturday, May 19 at venues throughout Billings.
"I'm not someone who normally likes to be in the spotlight," Walters said, "but I am honored to do it because it is important to me."
Receiving a scholarship from MSUB helped relieve some of the stress Walters was feeling about his course load. "I take a lot of hard courses. The fact that I don't have to worry about how I am going to pay my tuition every semester takes that stress away and makes me more able to perform at the best of my ability," Walters said.
Walters anticipates he'll graduate in 2020, and plans to go on to pursue a Ph.D. program or enter into the medical field.
The foundation's Wine and Food Festival features events each day to raise funds for student scholarships. Throughout the week, special events include wine tastings and two symposiums featuring craft brewers and winemakers, as well as in-house cooking demonstrations hosted by guest chefs. The festival concludes with two large events on campus: a Friday night wine and food tasting event and a Saturday evening gala dinner and fundraiser. A wine store will be on site for purchasing select wines.
Chad Johnson, winegrower and owner of Dusted Valley Vineyards in Walla Walla, Washington, de…
Last year the event netted $301,000 in proceeds.
"We hope we can help make a difference in students' lives by helping them get that college education," said Jeanne Moller, development officer at MSU Billings Foundation. "Often, it is that scholarship that enables them do to that."
Upwards of 300 volunteers support the event each year, and many have been with the festival for more than two decades.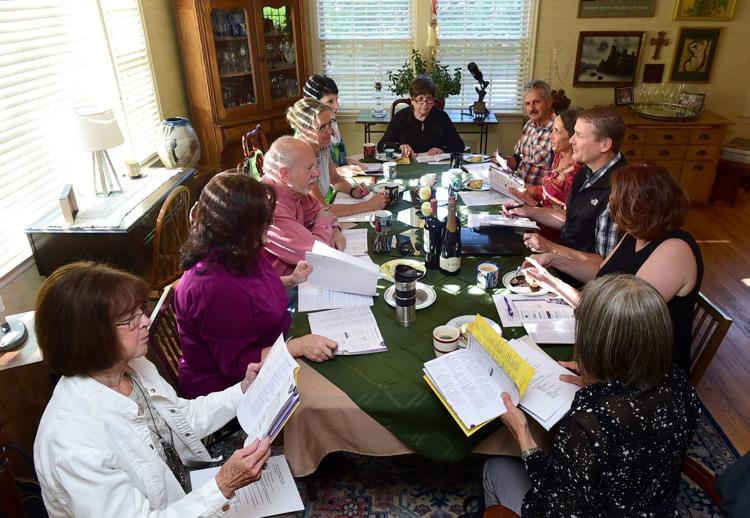 Amy Gibler Brown, who is this year's event chair for the festival, has been involved with the event from the beginning. The first year she helped address invitations, and has been helping out ever since.
You have free articles remaining.
"It's a big undertaking and to see what has happened over these 25 years has been amazing," Brown said. "The fact that this huge machine runs so smoothly is because of all our volunteers."
The festival was founded in 1992. Over the years, the event has grown from an evening auction into nearly a week of events, with funds raised returning to the MSUB Foundation to support students.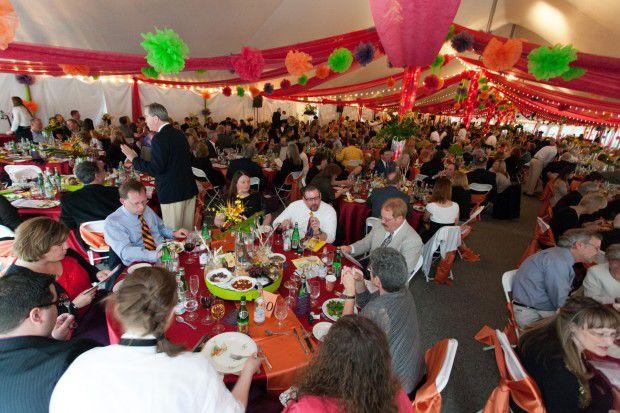 "College can change lives and break cycles," said Brown. "And it just lifts up the community and lifts up families. A healthy post-secondary environment is a positive for the community."
Like Brown, Dr. Joe Howell has been involved with the wine and food festival since its inception.
"I was the best customer for a while," said Howell, who at one point ran the on-site wine store with his wife, Jane Howell. "I would buy all my wine at once, and that would keep me going for the year."
Bottles of wines sold at Winefest are purchased at cost from Briggs Distributing, and then a standard retail markup is applied. About 25 percent of the purchase price goes to a good cause, Howell estimates.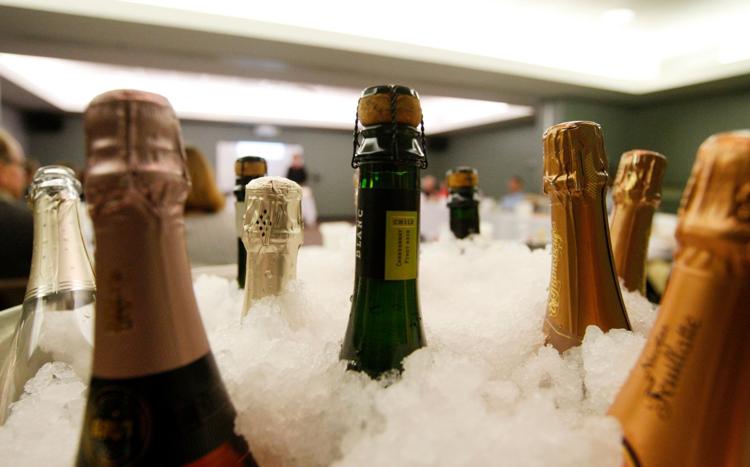 Howell has had many roles with the annual festival. As chair of the auction committee, he hopes the auction this year will gross $350,000.
Items up for grabs include many donated and purchased items of art, wine, dinners and trips, auctioned off at Saturday's Gala event. A trip to Italy, an in-home dinner with the MSUB Jazz Ensemble and private cooking classes are some of this year's big ticket items.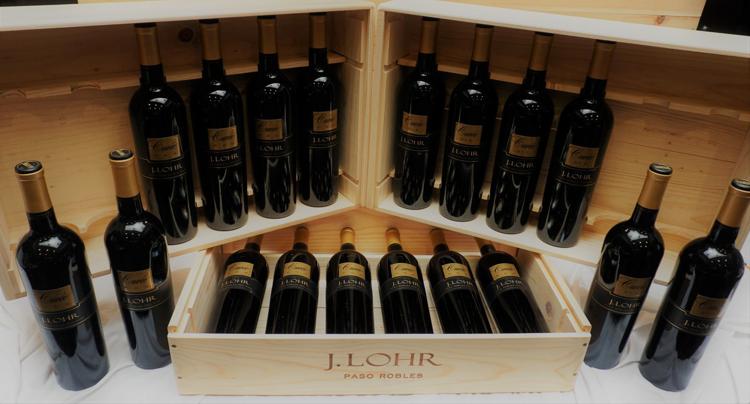 One of the most successful auction items during the live auction are the scholarships themselves. Bidders typically offer $10,000-$15,000 in private donations for the scholarship fund.
Howell said it's hard to think about stepping away from the event. He's been with MSUB for 20 years, starting back when it was Eastern Montana College, and he's served as the chair of the math department and dean of arts and sciences. "I have a really good feel for the student body, and I know the value of these scholarships," Howell said.
Brown describes herself as a happy volunteer and event goer. "To do something like the Wine Festival, to raise money for scholarships to change those lives, to have so much fun and to learn so much, it's really wonderful."
Stay up-to-date on what's happening
Receive the latest in local entertainment news in your inbox weekly!