In an effort to spur the downtown community to host art-centered events on the first Friday of each month, Yellowstone Art Museum will be hosting "First Fridays," a free night at the museum with artistic activities monthly, starting March 1.
Bryan Knicely, executive director of the YAM, said such an event is important for the cultural community and for Billings, and consistency is important to build awareness and participation. He hopes to grow the event in collaboration with other arts organizations. 
"The concept of 'First Fridays' is bigger than any one organization or business," Knicely said. "It expands the great work of Artwalk across the entire downtown region to be open every first Friday. We all win from that consistency and messaging."
Each "First Friday" will be different, some running in conjunction with ArtWalk, and featuring an artist, musician, film, lecture, a musician, or other art-centered activity.
The March 1 event will feature a family night, where groups can come together to make art with YAM education staff and staff from ZooMontana. Participants are invited to join anytime between 5-7 p.m. The event is $8 per child, and adults can participate for free. Non-member pricing is $5 per adult and $10 per child. 
The evening will also feature the first session of an upcoming workshop geared toward working artists, "Your Artist's Toolbox: Beyond Pencils and Brushes."
This first session, "Online Artist's Submissions: Dos and Don'ts," is co-presented by Knicely and artist, educator, and Northcutt Steele Gallery Directory Sherri Cornett.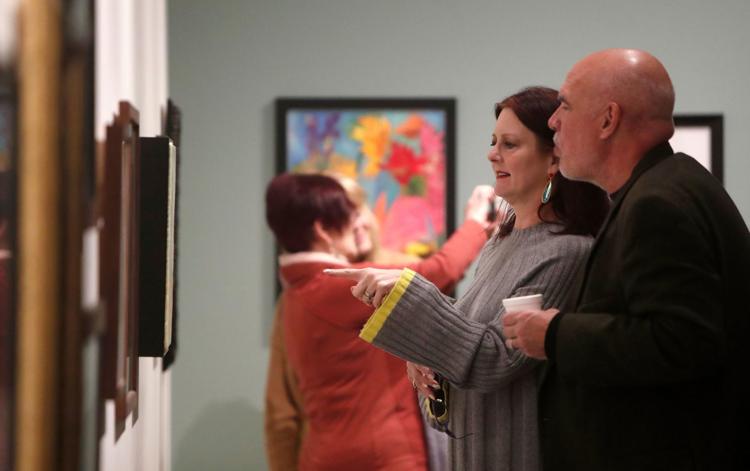 "Bryan and I, independently, were considering ways to make more connections between the campus, the YAM and other creative communities," Cornett said, who teaches at Montana State University Billings. Bringing theses goals together, they launched this artistic series. 
The workshop will focus on submission tips for artists to enhance the chances of being selected at an open call for artists, including juror pet peeves, prepping submission materials, and what to look for before applying.
The event is $15 or free for members. High school and college students are offered a discounted student membership for $5. Participants are encouraged to RSVP by calling 406-256-6804.
The YAM will be open to the public for no cost the first Friday of each month from 5 – 9 p.m. Artwork for the 51st Annual Art Auction, taking place March 9, is currently on display.