The first bar Caleb Lausch ever entered was Yellowstone Valley Brewing Co. He was 18, and he laughs when asked if the drinking age was 21. The brewery was one of the first to open in Billings 23 years ago, and Lausch recalls beers being sold for $1. After he became a legal patron, Lausch said he worked there on and off for years.
"This was my family, for all those years," Lausch said. "This was the spot where we hung out every week. And now I bring my family back here, and it's very welcoming. It feels like it could be our family again," he said, looking around the bar, his young son Ezra on his hip and partner Dehrah Del Gallo at his side.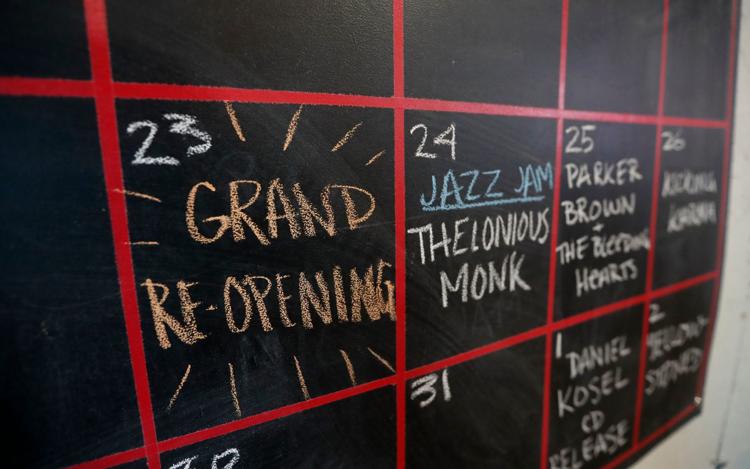 Lausch and Del Gallo were among the guests invited to a soft opening for the brewery, located at 2123 First Ave. N., which reopens to the public Wednesday after a seven-month overhaul. New owners Mike Mathew and Kay Foster purchased the business and building from former owner George Moncure, who cultivated a distinct vibe in the cavernous garage. They dropped "Co." from the name and have made plenty of changes in the business, from the interior's layout to the beers on tap, yet it retains a familiar feeling. 
"I love all the touches of the new and the old," said Del Gallo, who started hanging out at brewery in 2010 after meeting Lausch. "It's the perfect touch of what used to be here with everything new." From the various beer bottles that were collected to the neon beer sign to the dart board and eclectic seating, a lot of the charm of the former location was preserved.
"It feels just like an updated Yellowstone Valley," Lausch added.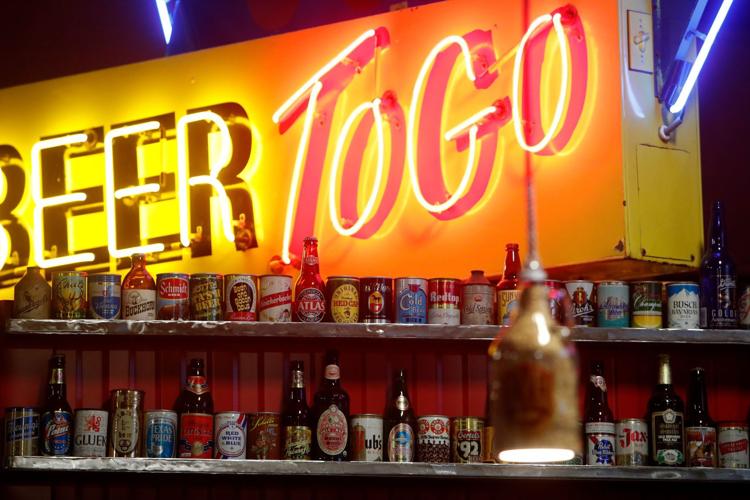 Del Gallo said the first person to befriend her at the brewery was Steve Sundeen. A longtime patron of Yellowstone Valley, Sundeen passed away suddenly in 2017. His favorite seat at the old bar was memorialized with a plaque that read "A love of life, books, music, IPA, and a friend to all." That bar top has been removed, but the plaque was gently relocated to the east wall, framed with a photo of Sundeen and his custom "CADISHK" license plate.
"It's really special that they kept that," she said.
Marcy Baumgartner, front of house "badass" — and yes, that's her official title — has returned to the brewery to oversee day-to-day operations and staffing at YVB and the Spirits of Montana, an adjacent business that came with the purchase that offers hard alcohol distilled on site (it's not yet reopened). She previously worked at the brewery for six years, and was one of the last managers before the business sold.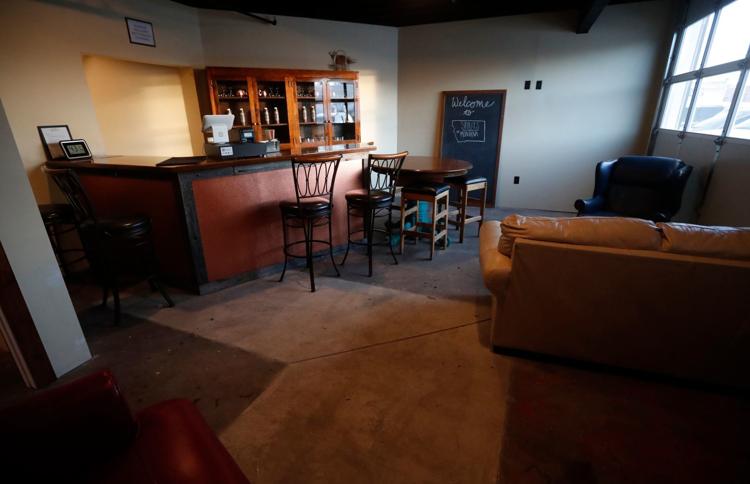 "I think it's still a very comfortable place to come to," she said. "It's very unassuming."
When the business went dark, Baumgartner got plenty of inquiries and suggestions from regulars. Many were worried that the business was going to be unrecognizable when they reopened.
"It's not the building, it's really the people," Baumgartner said. "We could put up things that used to be here, but is that really going to give people the feeling of what they used to have here? It's bringing in people that they can relate to."
You have free articles remaining.
There's plenty of familiar faces behind the bar, and for Baumgartner, the business was unique in Billings and one that was important to preserve. "Serving beer and spirits was one thing, but that we did music, that took it up a whole another level."
Sean Lynch, who owns the Pub Station and booking agency 1111 Presents, is the general manager and also oversees booking of bands.
"I am just happy to be open," Lynch said. He's most excited about the beer and the new viewing area created in the tap room. The stage has been expanded, and an expansive cooler that took up the majority of the north wall has been knocked down. The result is a much more open feeling, yet it's roughly the same square footage, Lynch said. A new sound system has also been added and the sound booth has been relocated to the east corner of the building.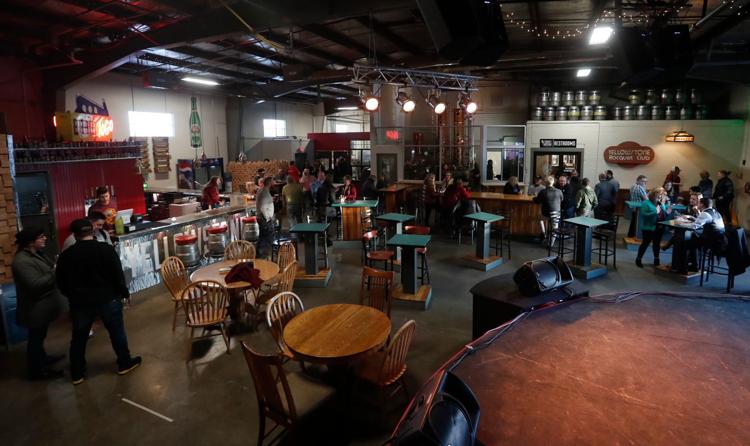 Lynch is focused on keeping show pricing affordable (many cover charges are less than $10), and catering to smaller touring acts that might not otherwise have a place to play and local musicians.
Pints of beer remain $4, with a few exceptions. Beers on nitro are $5, as is the new IPA.
For the soft opening, six beers were on tap, including the brewery's flagships: Black Widow Stout, Grizzly Wulf Wheat, and the Huckleweizen, a signature wheat beer with a touch of huckleberry. These beers were returned to their original recipes, with slight tweaks.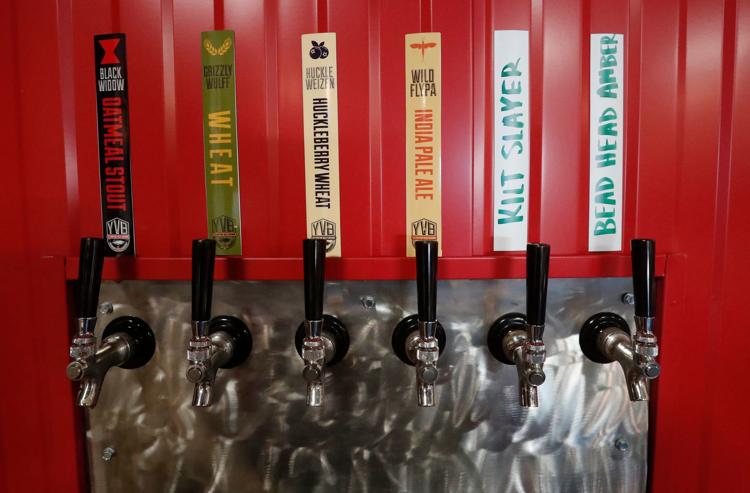 Other beers on tap include a reformatted IPA, which they've named Wild FlyPA, Kilt Slayer (a smoky Scottish ale), and Bead Head Amber.
There are a few big changes: no dogs allowed, which is attributed to health codes; and hard alcohol is now in a completely separate room, closed off with a door. State licensing does not allow spirits to pass through the newly constructed glass doors, so patrons must choose if they want to enjoy a drink in the spirits bar, or have a beer at the brewery. The bathroom hallway leads to the spirits bar, which is still awaiting its licensing.
Owner Mathew is relieved to be open. "It is high time that this place got operational again," he said. Since the state approved their license in late December, the brewery has produced 250 barrels of beer (equated to 500 kegs) and Mathew has his sights set on a canning operation. He's purchased equipment to allow the brewery to begin canning, and once the labels have been approved (held up in the governmental shutdown), they'll begin the process of canning and distributing YBV beer.
The brewery opens to the public Wednesday, with operating hours from 4 to 8 p.m. Live music begins Thursday with the return of jazz.
Yellowstone Valley Brewing reopen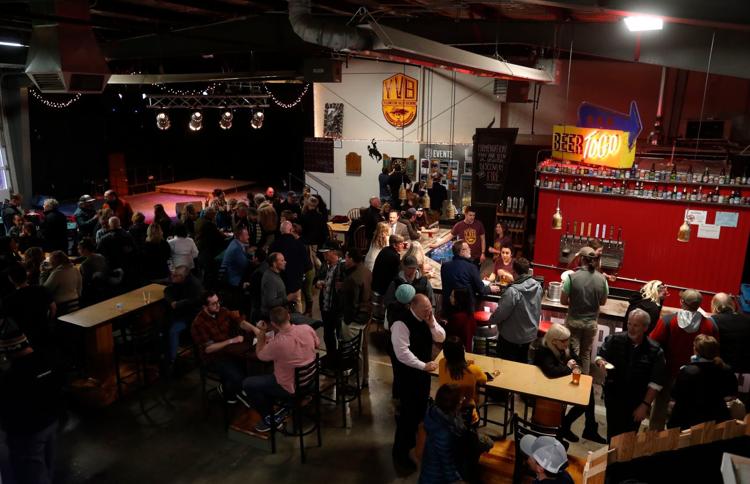 Yellowstone Valley Brewing reopen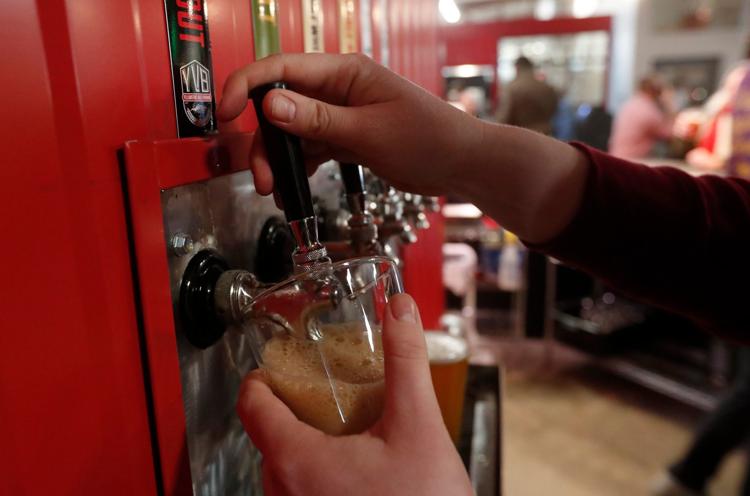 Yellowstone Valley Brewing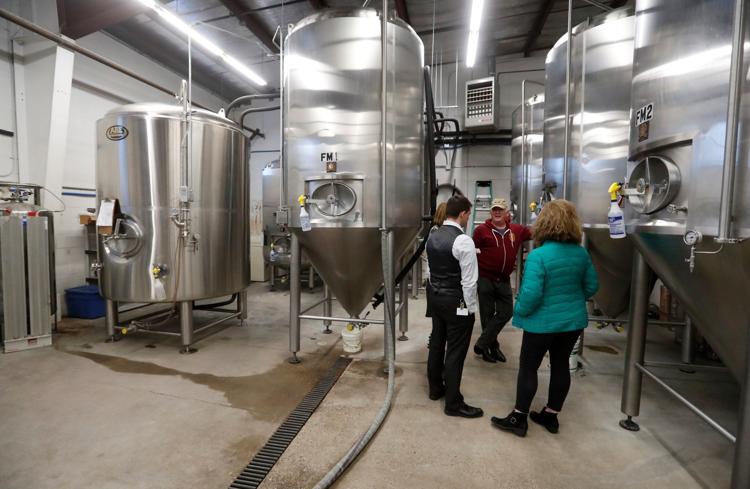 Yellowstone Valley Brewing reopen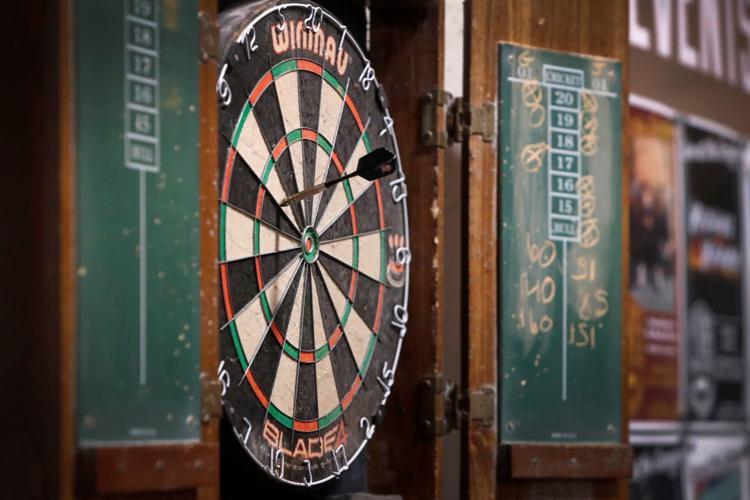 Yellowstone Valley Brewing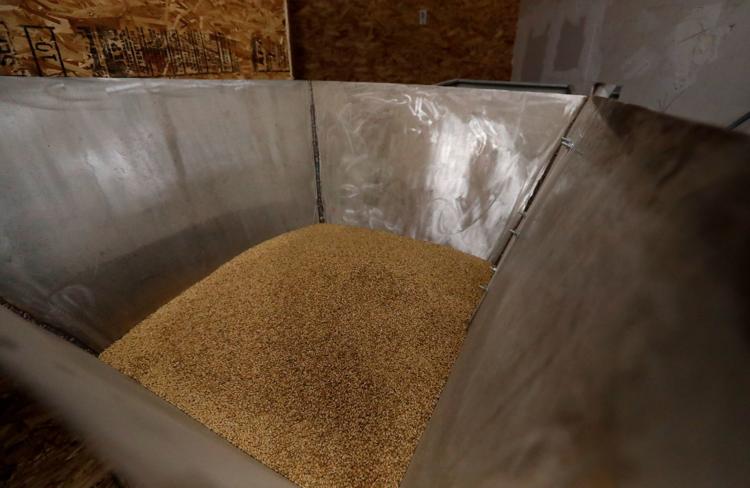 Yellowstone Valley Brewing reopen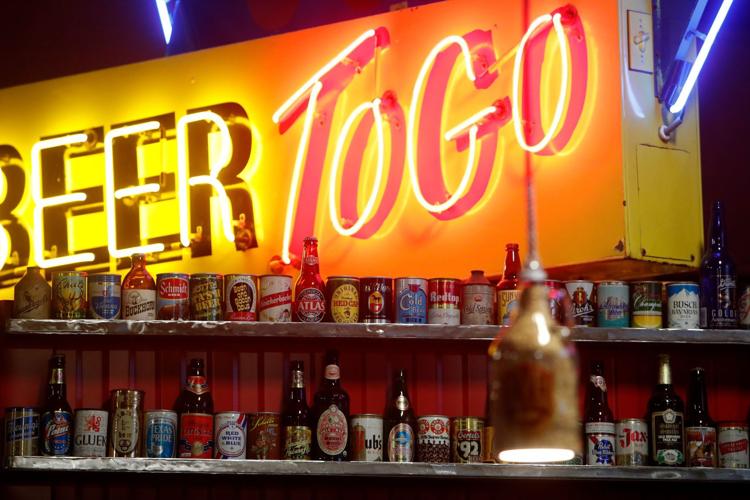 Yellowstone Valley Brewing reopen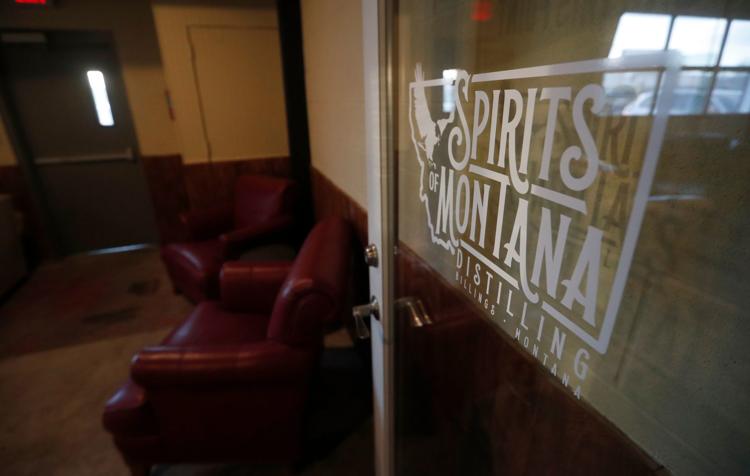 Yellowstone Valley Brewing reopen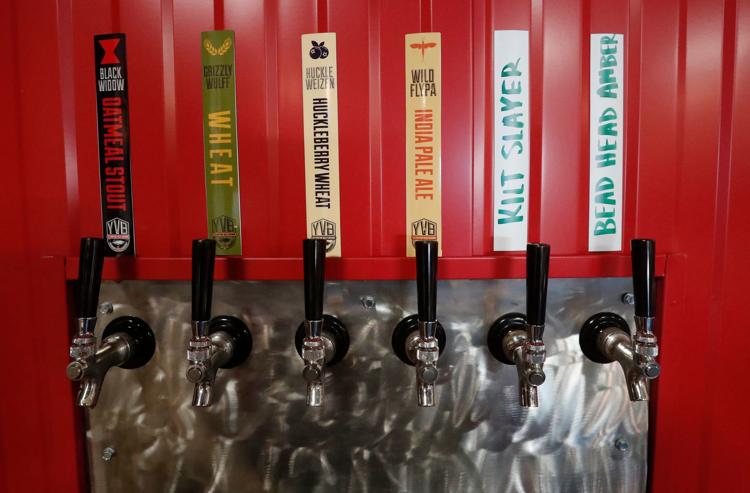 Yellowstone Valley Brewing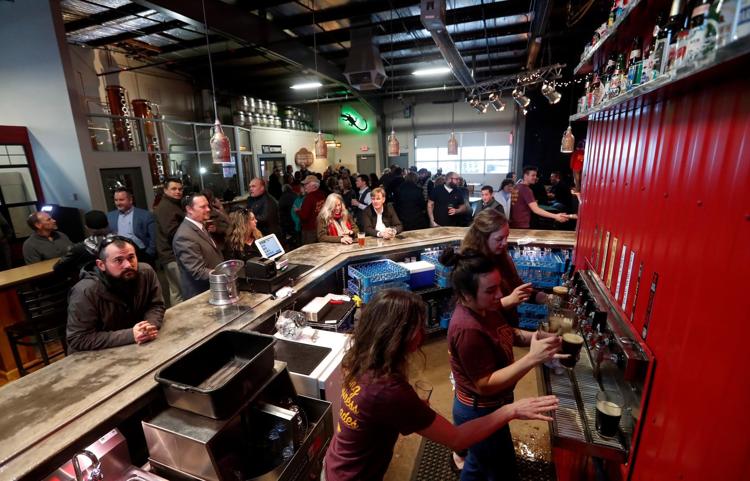 Yellowstone Valley Brewing reopen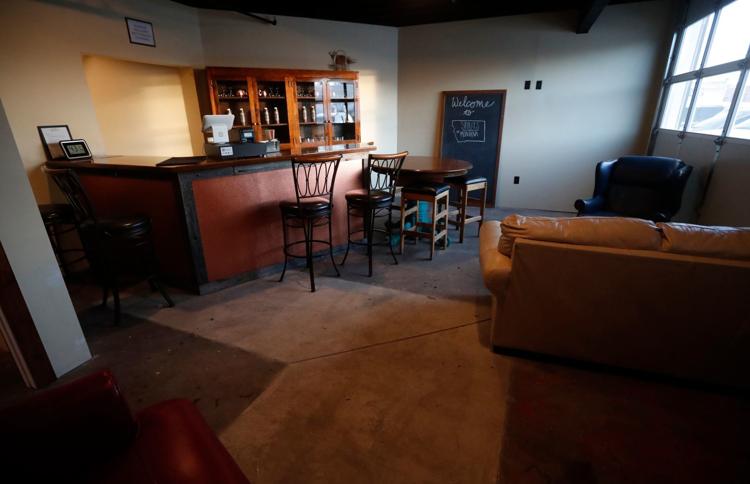 Yellowstone Valley Brewing reopen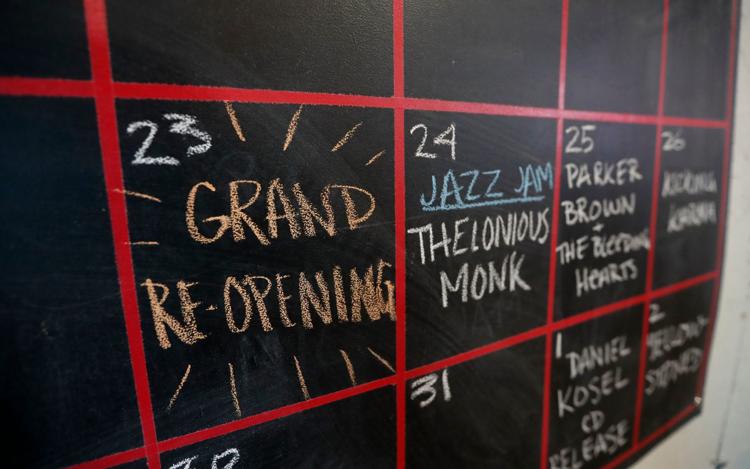 Yellowstone Valley Brewing reopen