Dissatisfaction among millennials erupted on social media after local musicians and artists were referred to as "beatniks" by Ward 3 councilman Rich McFadden at a Billings City Council work session last week.
Ty Herman, 20, who testified for the need for a community venue in downtown Billings, said he felt like council members were rude, making fun of him and other young speakers. He felt powerless to make his point.
"We learned that whatever we do, we don't want to go through those guys," Herman said, referring to the city council.
Herman is working with Brie Ripley and Phillip Griffin to create a DIY venue in Billings to provide a safe place for young people to socialize and perform. They attended the work session to express their support for Artspace, a project that would provide 30 to 40 affordable living and work spaces in downtown Billings. Artspace would also offer a community performance space.
McFadden said on Saturday he was joking a little with the beatnik comment, but he is against subsidizing artists by building an affordable housing unit for them.
"I think we have a lot of fine artists in Billings who are selling their art and trying to put on plays and shows, bringing culture to this town. Guess what? Why would an artist who is trying to sell their art on the free market have to compete with somebody selling art that is subsized?" McFadden said.
'I'm not anti-art'
Instead of Artspace receiving money from the general fund, McFadden believes the money should come from a Tax Increment Financing District.
"I love art. I think art is great. I'm not anti-art because I didn't want to spend a half-million bucks on this project. We're trying to keep enough police on the streets. We just need so many things," McFadden said.
One issue raised is that millennials want cultural offerings, and they would like them downtown. 
When he moved back to his hometown of Billings after graduating from the University of Montana, Griffin was pleased to find so much live music going on. At 23, Griffin was eager to attend his first city council meeting and share his thoughts about improving the city. Instead, Griffin said he discovered an "unfriendly attitude about art."
"I wasn't sure how much they'd listen to me, but I thought it might be nice to be a thorn in their side," Griffin said. "I thought it would be a good opportunity to make an appearance at city council so they would quit grumbling that young people aren't engaged."
The meeting ended up sending a message to young people who were there that Billings doesn't need to make changes to please artists and millennials. That point was driven home when Mayor Tom Hanel said that he would be glad to sell their houses for them, Griffin said.
Council member Larry Brewster said Friday he was impressed to see so many young people come well prepared for Monday's meeting. While he agrees with the premise for Artspace, he agreed with McFadden that funding for it should come from a TIF district, not from the city's general fund.
"We do need some affordable housing in Billings," Brewster said. "There is no doubt about that."
But Brewster does not like the idea of having affordable housing that is limited to artists, and not available to the general public.
Artspace proponents asked the council to consider investing $500,000 in their project. Although no formal vote was made during the work session, most of the council members who were there voiced their concerns about taking the money out of the general fund.
Jack Nickels, who has chaired the Artspace task force for almost a decade, said the meeting felt like a generational clash. He pointed out that as baby boomers age out of the workforce, they need to be replaced by younger taxpayers. And Billings needs to pay attention to the needs of millennials to make the city inviting for them, Nickels said.
"I'm 60 and I know how the older generation looks at the younger generation and thinks, 'Oh my God,'" he said. "While we may not embrace the same things, the younger generation is more adventure-bound and nomadic. We have to realize that these are the people who are going to be taking over in the next number of years. We have to be OK with that."
Part of what the young contingent at the meeting was seeking at the meeting was mentorship, said Ripley, 24.
"It's not always about getting money from the city. It's getting the resources from the city to make something happen," Ripley said. "It could be offering to pay a city employee for their time to help us put together a fundraising campaign."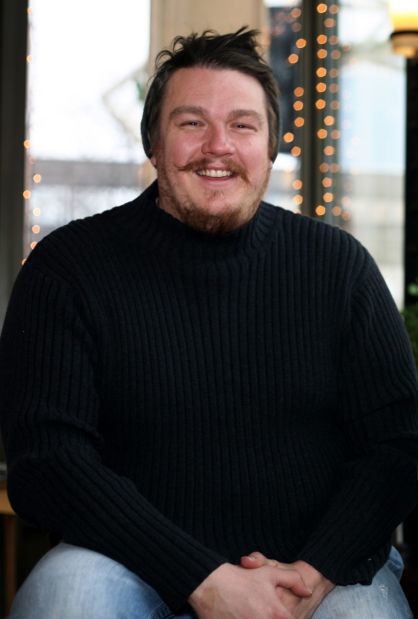 Representative council
Patrick Wilson, who founded Sacrifice Cliff Theatre Company with his husband and business partner, Shad Scott, said it's frustrating when the city council appears "tone deaf" to the needs of the community, including the need for a nondiscrimination ordinance. He does not want this difference in viewpoints to become an "us and them" fight, though.
"They tell you what you are doing has no value to them. It makes you angry. The city council should be getting behind this great energy."
Brewster pointed out that there are five council spots and the mayor's position available at the end of the year. The filing process to get on the ballot begins in April.
Brewster, who is retired, spends about 30 hours a week attending meetings, reviewing documents and taking phone calls as part of his council duties.
There is one female council member, Angela Cimmino, and there are no people of color on the council, prompting Wilson to wonder if the council adequately represents the demographics of Billings.
Brewster encouraged more people to run for the council to fill the upcoming spots.
"If your demographic isn't represented, nobody in your demographic is running," Brewster said.
He did caution people from running on just one issue. Instead, Brewster suggested that they develop two or three goals to achieve during their four-year term on the council. Serving on one of the city boards can also provide valuable experience working with city government, he said.
"A lot of people say, 'I'm mad about this.' You are going to deal with that issue in about an hour and a half, and you're on the council for four years," Brewster said. "It could get boring."