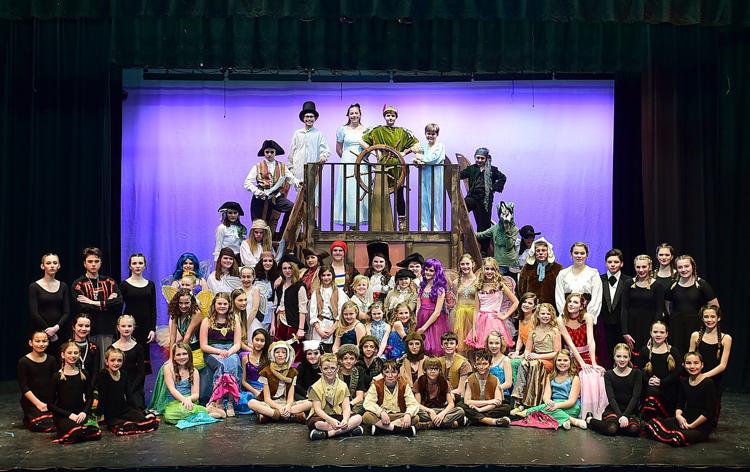 Nearly 70 local children and young teen actors star in Peter Pan Jr., opening Jan. 10 at Billings Studio Theatre.
The classic tale of childhood imagination unfolds through the main character Wendy, played by Hannah Jeppeson. Wendy loves to tell stories to her brothers, Michael (played by Maclayn Clark) and John (Robby Brown). But when her father (Dean Summers) announces she must move out of the nursery, Peter Pan (Anastasia Hayes) comes to visit the children and whisks them away to Neverland, according to a press release.
They are introduced to the Lost Boys, Mermaids, Indians, and the infamous pirate, Captain Hook (played by Theresa Goudy). It's Peter to the rescue when Wendy is taken captive by Captain Hook, who has sinister plans for our hero.
The performance opens Thursday, Jan. 10 at 7 p.m. Performances continue Friday at 7 p.m., Saturday at 1 p.m. and 7 p.m., and Sunday at 1 p.m.