The new 2,500-square-foot restaurant is located at 2223 Montana Ave. Suite 104. The plan is to open in the next month or so.
Kal's Chicken Coop offers a fast-casual experience selling hand-breaded chicken sandwiches and tenders, hand-punched fries, desserts and more.
Alissa's Russian House with Love at 1212 Grand Avenue opened in October, and offers desserts, coffee, tea and a place where anyone can learn t…
The latest source of acclaim for the Burger Dive is LoveFood, a London-based food website that publishes rankings, reviews, articles, recipes …
This decadent dish is an easy make-ahead dish that is equally delicious served at home on your breakfast table or served as a rustic dessert.
This easy-to-make sparkling punch encompasses the bright citrus flavors of winter combined with woody hints of rosemary creating a perfectly b…
This creamy wine-absorbed rice with prosciutto​ is the perfect hot dish to warm you on cold winter's night.
Cooking these bone-in beef short ribs slowly is key to breaking down the fatty, connective tissue to achieve tender meat. 
Assembling many complementary, yet contrasting, textures and flavors into your salad is key to creating the perfect complex and satisfying dish.
Established in 1893 as The Spofford Hotel, the structure located at 2 Broadway Ave. N. was the first brick building in Red Lodge. In 1902, the…
Located at 104 South Broadway in Red Lodge, owners Gena Burghoff, Chris Lockhart, and Danny Mowatt work to provide more than just a place to h…
Grab a malty stout and follow this recipe for perfectly gooey, chocolate chunk and stout brownies. 
As a military spouse, Jilan Hall-Johnson is no stranger to moving. Yet, when she and her husband DeMarco landed in Billings, she started somet…
This family-friendly recipe is a perfect, quick weeknight option that even the kids will love. 
Goat cheese and prosciutto create a light but lovable pasta.
The garlicky spinach and salami filling in this dish keeps the chicken breasts moist in the oven, and the deglazed pan sauce adds a burst of flavor.
In the Spirit is sponsored by ...
The grapefruit-avocado salsa marries beautifully with the richness of salmon and takes full advantage of the season's sweet-tart citrus.
Replacing the not-good-for-you mayo with probiotic-rich yogurt makes the recipes for these burgers tasty and healthy.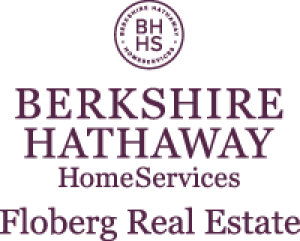 Susan B. Lovely - Berkshire Hathaway Home Services Floberg Real Estate
Here they are! Check out the winners of this year's Billings Gazette Readers' Choice Awards for best food and drink.
This hearty turkey chili is the perfect addition to your seasonal soup lineup.
Bruno's will be open for takeout orders from 4 to 8:30 p.m. starting on Oct. 20. To order, customers can call 406-702-7708 or they can fax in …
Two months into the pandemic Mandeep Gill's West End restaurant was struggling. Takeout orders and deliveries weren't enough to sustain his sa…
Healthy food can be downright delicious. Using peak-season, nutrient-dense ingredients, I have developed recipes that will show you how easy i…
Billings restaurant Don Luis is celebrating its grand re-opening after a Food Network TV show helped renovate the space over a period of two days.
In the restaurant industry — with razor-thin profit margins, stiff competition, and high turnover — adaptation is routine. Yet, COVID-19 has f…