Grill pineapple to caramelize the sugars and bring out the sweetness, pair with ice cream for a cool summer dessert. 
Enhance your burger experience with these delicious, blue cheese-stuffed burgers.
Amp up your Taco Tuesday feast with these saucy tacos topped with honey-lime shrimp kabobs.
For the last year or so, the idea of visiting a local restaurant and requesting to be seated outside wasn't simply a way to enjoy a meal and a…
Content by Char-Broil. Char-Broil has all the grill information and support you need to help you make the best grill-buying decision.
Launching June 2, Live Fire Cooking, a six-part video series, has fresh takes on summer grilling classics! 
These drinks are perfect for summer get-togethers on the patio. What's even better, they're pretty much foolproof. Simply add all the ingredie…
The Midway Grill and Brews is hosting a six-course vegetarian dinner featuring French wines from wine merchant Kermit Lynch, the restaurant an…
In the mood for a large, warm and satisfying bowl of soup? Try this delicious chicken-miso soup full of fresh herbs and vibrant flavors. 
Here's a look at the bottles you can buy now that have already been maximizing green in the grain in a real, impactful way.
Try these strawberry-almond crumble bars. They are incredibly easy to make and endlessly adaptable to whatever fruit is in season.
Wow your dinner guests with this dramatic, yet easy to eat stuffed artichoke dish. 
The food truck may be the only one devoted entirely to corn dogs, the owner says.
Try this take on this comfort-food favorite! These individualized chicken pot pies with prosciutto and herbs are perfect for the whole family.  
Want to know the key to making a great dip? The key is to keep the flavors bold and the texture somewhat thick.
Saucy, cheesy and full of herbs — this stuffed manicotti with coppa and rustic pesto is sure to please.
Launching March 24, Spring Greens, a six-part video series, has fresh takes on classic dishes. 
If you're new to food and beer pairings and want to learn more or even put together your own pairing menu, these quick tips will help you get started.
The new 2,500-square-foot restaurant is located at 2223 Montana Ave. Suite 104. The plan is to open in the next month or so.
Kal's Chicken Coop offers a fast-casual experience selling hand-breaded chicken sandwiches and tenders, hand-punched fries, desserts and more.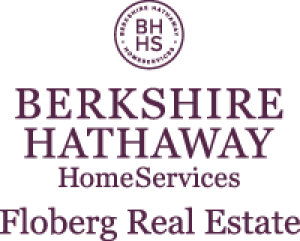 Susan B. Lovely - Berkshire Hathaway Home Services Floberg Real Estate
Alissa's Russian House with Love at 1212 Grand Avenue opened in October, and offers desserts, coffee, tea and a place where anyone can learn t…
The latest source of acclaim for the Burger Dive is LoveFood, a London-based food website that publishes rankings, reviews, articles, recipes …
This decadent dish is an easy make-ahead dish that is equally delicious served at home on your breakfast table or served as a rustic dessert.
This easy-to-make sparkling punch encompasses the bright citrus flavors of winter combined with woody hints of rosemary creating a perfectly b…
This creamy wine-absorbed rice with prosciutto​ is the perfect hot dish to warm you on cold winter's night.
Cooking these bone-in beef short ribs slowly is key to breaking down the fatty, connective tissue to achieve tender meat. 
Assembling many complementary, yet contrasting, textures and flavors into your salad is key to creating the perfect complex and satisfying dish.