By the time Garrett and Katie Sims walked into The Sourdough Bagel at 10 a.m. on Friday, there were just three jalapeño cheddar bagels remaining.
Craft beer is big business in the U.S., contributing more than $79 billion to the U.S. economy in 2018. COVID-19 has created a massive disrupt…
By the time state and federal officials issued guidelines to cease public gatherings, most arts and entertainment-centered businesses had alre…
The Billings food scene received a serious nod on Wednesday with Walkers' chef Nick Steen being named a semi-finalist for the James Beard Foun…
The brewery plans a soft opening Saturday and will feature Freefall Brewing, Audrey's Pizza and FinnBrooks Monster Subs.
Where should you go for brunch this weekend? Überbrew for their uber (see what I did there) breakfast offerings and beermosas.
Did you know Billings has a gluten-free bakery? Rae Rae's is also 100 percent organic and soy-free, with a selection of egg- and dairy-free op…
It looks like the Heights is getting a Hardee's.
MONTANA — Eugene's Pizza of Glasgow won the Montana Mint March Madness Montana Pizza Bracket Contest for the second year in a row.
The New Atlas Bar in Columbus will commemorate its 100th anniversary on Saturday afternoon.
The moment you walk in, you know this place is special. Savory smells mingled with jovial conversation fill the artfully-appointed gastropub –…
Have you ever considered why you like the places you do? Why you enjoy eating at a specific restaurant or why you only shop at certain stores?…
Topz Sandwich Company is located at 900 S. 24th St. W. across from ShopKo. They serve made-to-order sandwiches on fresh-baked bread, as well a…
Topz Sandwich Company on 24th St. West across from ShopKo serves made-to-order sandwiches on fresh-baked bread, as well as soups, salads and wraps.
Fowl Play Sports Bar & Casino recently opened in the former Little Big Men Pizza parlor in Laurel, serving wings and featuring the former …
Once again, we take a look at some Billings restaurants that have closed over the years.
Mamacita's Cafe is a locally-owned restaurant that has operated in Billings for almost 40 years. 
Here are some things to know about Stacked, a Montana Grill, a new restaurant in downtown Billings:
Stacked, a Montana Grill, is a new restaurant in downtown Billings. 
With fall weather comes tasty spiced beverages Here are some of the best from around Billings.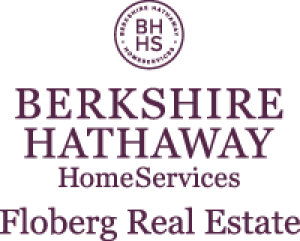 Susan B. Lovely - Berkshire Hathaway Home Services Floberg Real Estate
A gallery of pictures featuring dishes made by the Fieldhouse Cafe.
The Northern Hotel is hosting the seventh annual Signature Chefs Auction on Oct. 20 from 5:30 to 9 p.m. in the Northern Hotel ballroom.
If there are two things the Northern Hotel's new chef Tim Freeman knows, it's babies and fine cuisine.
Eva Sigsworth's eyes smile as she serves up one of her customers' favorite dishes — beef and cheese enchiladas — at Mamacita's Café.
Over the next four weeks leading into Valentine's Day on Feb. 14, we are featuring chocolate food items. If you have a suggestion, send it to …
What: Bar Harbor Lobster Bake