In the restaurant industry — with razor-thin profit margins, stiff competition, and high turnover — adaptation is routine. Yet, COVID-19 has forced all restaurateurs to re-imagine their business model as they respond to the continuing pandemic.
For Joanie Swords, owner of Harper and Madison in Billings, these past few months have been the hardest of her career — and she's had a lengthy one. She's founded three businesses dedicated to food, first opening a small bistro, Poet Street Market, in the early 1990s, followed by the Dancing Oven bakery. She then took over a former small grocery store in the North Elevation neighborhood and opened Harper and Madison in 2011.
"I've never worked as much, or as hard, as the last two months, and it's weird, because we have less seating," Swords said. "We couldn't get product that we needed, so we'd be running to the store. It was like constantly putting out fires or solving problems."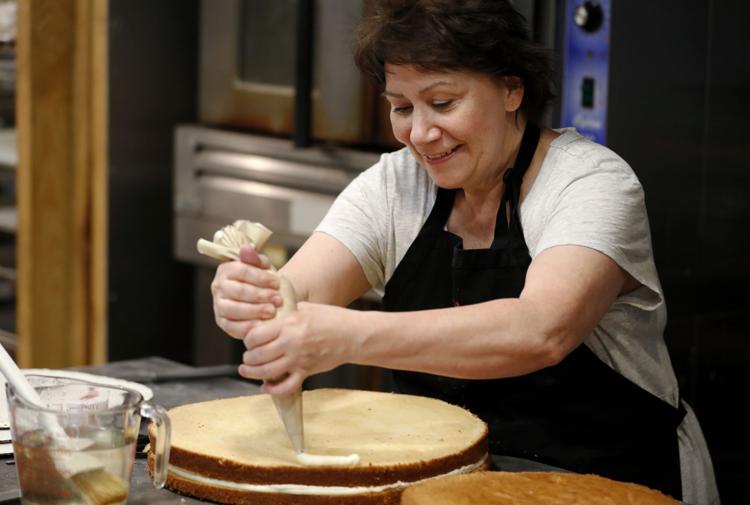 After a full-time staffer contracted COVID-19, Swords' entire staff was tested. Luckily, the virus had not spread, "which was encouraging to me because we were following the protocols with masks and gloves and everything," she said. "It was like, 'OK, I think it worked.'"
What doesn't work for her, anymore, is running a restaurant. In August, Swords announced she was ceasing made-to-order breakfast and lunch and would instead concentrate on the baking portion of the business.
Lovers of Swords' made-from-scratch deserts will still be able to enjoy the sweet treats and specialty coffees, and she'll keep seating in the small building, as well as offer savory items such as quiche. 
"I'm confident that what we are going to do next is going to delight people," said Swords, who plans to reopen in October with a staff of three bakers and herself and a front of house employee. 
Win some, lose some
In Billings, a handful of restaurants have closed, citing COVID-19 as a factor, including Oktoberfest, JP's Kitchen, and Lilac.
Yet, amidst the uncertainty, the future of food in Billings looks bright. Recently, The Burger Dive announced plans to move to Minnesota Avenue, taking over the former Western Bar building and dramatically expanding their seating capacity. And, beginning Sept. 8, the popular eatery launched dinner service with a reservation at their original location on North 27th Street. 
A couple ramen restaurants have also sprung up during the pandemic, including Noodle House at 2325 Central Ave. Taste of Asia owners Kuan and Khuanmany Foley opened the business in April, focused on take-out options.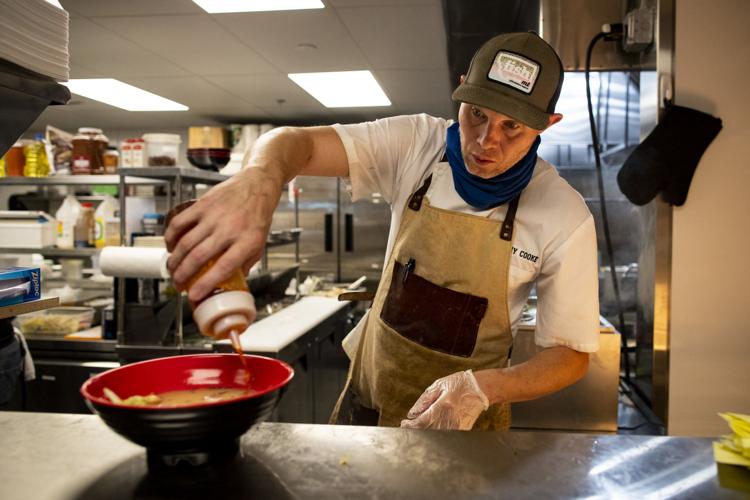 And though Bonnie Perkins of Sourdough Bagel Company wasn't planning on having a storefront when she started the business two years ago, she opened a physical location for her operation in May. 
Prior to operating a storefront, Perkins took orders in advance from customers and would deliver bagels, as well as operated a cart that could be found at farmers' markets and pop-up events. With event business halted this summer, timing was right, and Perkins routinely sells out of her product, which is easy to grab and go.
The beverage business is moving forward, as well, and two new breweries are in development on the West End, including the expansion of Meadowlark Brewing, out of Sidney, Montana, and Big Open Beer Co., a restaurant and microbrewery project connected to owners of Montana Brewing Co.
After briefly operating two coffee shops downtown, Ebon Coffee Collective has centralized their operations to one location. In July, after four years in business, owners Lenny and Jaxi Howes shuttered the original location on Second Avenue North and now are based out of Wise Wonders Children's Museum in the former Good Earth Market building.
"Main cause straight up was the drop off of traffic from COVID, but the business is still pretty well set up to keep going," announced the Howes on Facebook.
Lining up
A popular downtown brunch joint, Sassy Biscuit, is still seeing lines out the door, although it's now at six-foot distances.
"Our food is easy and comfortable and fast and local, and people have stayed true to us," said Executive Chef Katie Fillinger. She's been in her position several weeks now with the exit of one of the restaurant's founding chefs, William McCormick. Before that, she was the kitchen supervisor for a year and a half.
"We are steady, but more than anything we have a steady flow of repeat customers. We can't have as many tables inside but thankfully we have some outside seating."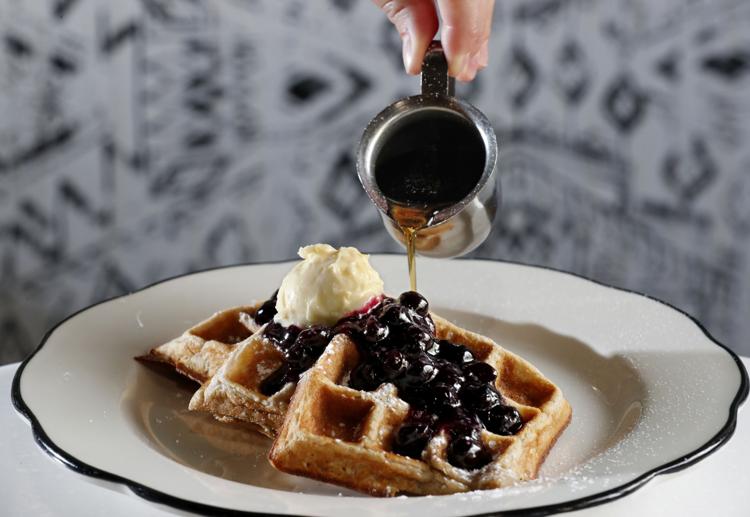 Owned by Jilan and DeMarco Johnson, Sassy Biscuit has been so successful in Billings, that the Johnsons recently opened a second location in Dover, New Hampshire. A military family, they relocated more than a year ago to the East Coast. Fillinger helped open the restaurant in late August, after a few COVID-19 related delays.
"There are a lot of challenges opening a business in this time in another state," Fillinger said, indicating the licensing was the biggest hurtle based on delays with the health department being so backed up from the pandemic. "Things got pushed up, but at the end of the day we opened and it was a success, but was a bit stressful leading up to it."
Rocky road
It's a dire time for independent restaurants, where revenue dropped by more than 70% in March as on-premise dining became nonexistent, according to a survey by the Independent Restaurant Coalition. Revenues continue to be as much as 60% below last year's levels, even after businesses were allowed to reopen.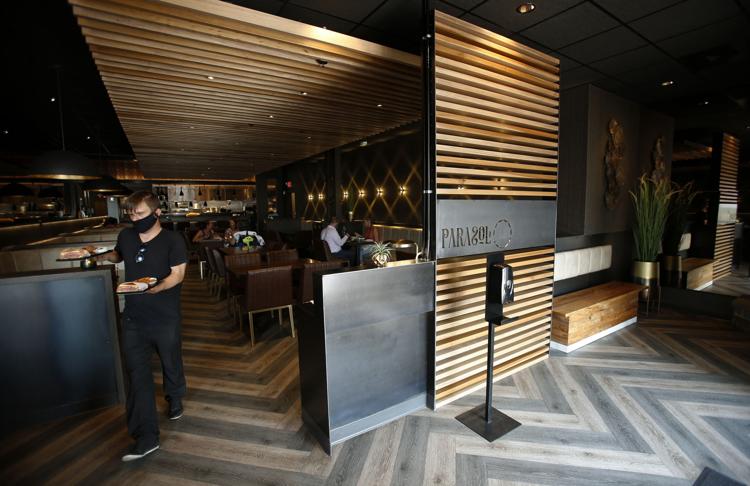 Current restrictions on restaurants and bars in Montana limit seating capacity to 75% and also require six feet between tables. However, many smaller businesses don't have physical space to increase seating and remain below the three-quarters mark.
For Chef Jason Corbridge, whose newest creation Parasol opened in Billings in October, it's been rocky. Parasol is currently operating at a loss, Corbridge said, but he and his partners decided to give it until the end of the year and see how business progresses.
"We are not getting any breaks on our lease, so one way or another we are going to be in the red," Corbridge said. "We might as well be in the red with an effort and keep the presence and the intention of this place alive."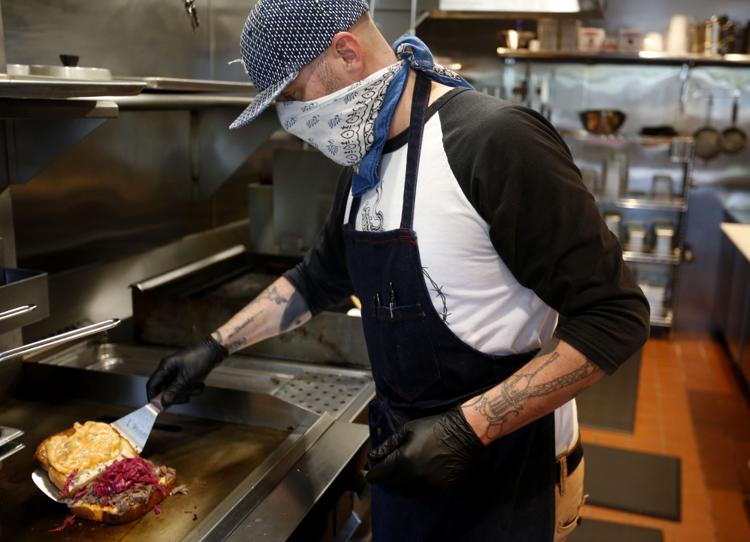 The business didn't have the luxury of being a well-established restaurant prior to the pandemic and has struggled to attract customers to the West Park Promenade location, especially with the closure of Lucky's Market in February.
"We felt a consequence from Lucky's closing for sure," Corbridge said. "The whole west side of this plaza was desolate after 5 p.m., so people driving by, they think there's nothing over there."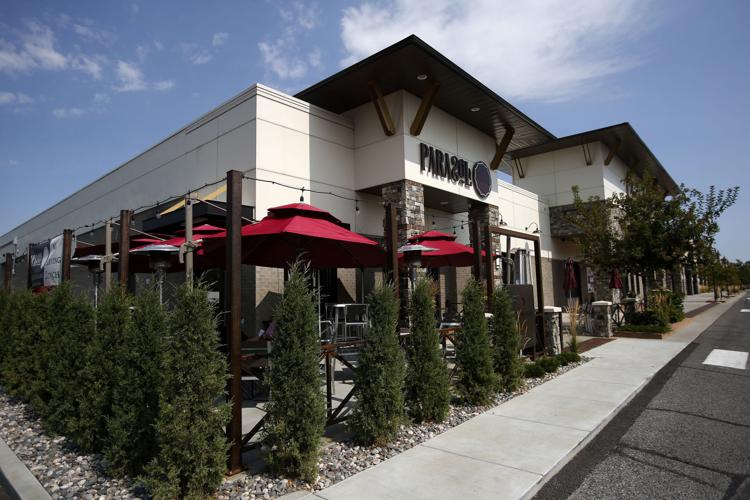 Parasol, which closed during the shelter-in-place orders, reopened on May 20 for dine-in services and take-out, and the entire service model shifted. What began as dinner service six nights a week has morphed into lunch offerings Wednesdays through Saturday and dinners on Friday and Saturday nights, as well as Sunday brunches.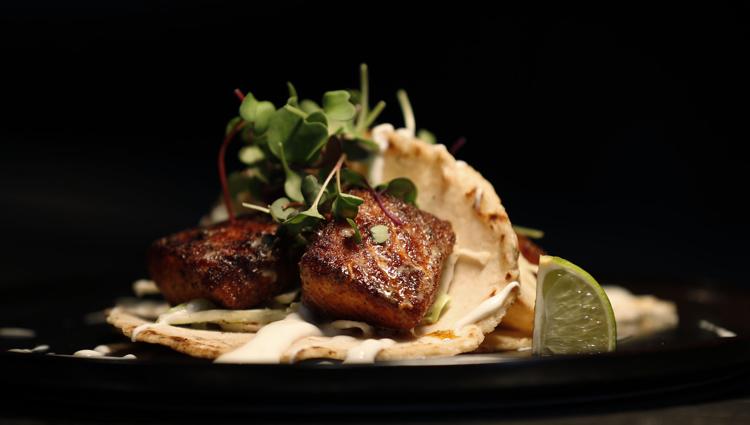 "I felt strongly that dinner would not lend itself well to what was the new go-to, which was to-go," said Corbridge, who wanted to focus on the busiest nights of the week for dining out while also shifting his menu to cater to lunch crowds. "The vision has changed, but I just want to keep some breath in this place and survive this. Hopefully, we come out on the other side, and it's unfortunate, but a lot of other closures have kind of funneled business in our direction."
The restaurant seats about 50 people currently with local and state restrictions, and has an additional 25 patio seats.
Come colder weather, restaurants relying on outdoor seating will find themselves once again constricted.
"When it gets cold outside and I lose my 25 patio seats, this amount of seating cannot sustain a staff of 12," said Swords at Harper and Madison, who also lost business from the surrounding hospitals and banks, as employees have primarily been working from home. Swords also catered a lot of meetings that have since gone virtual.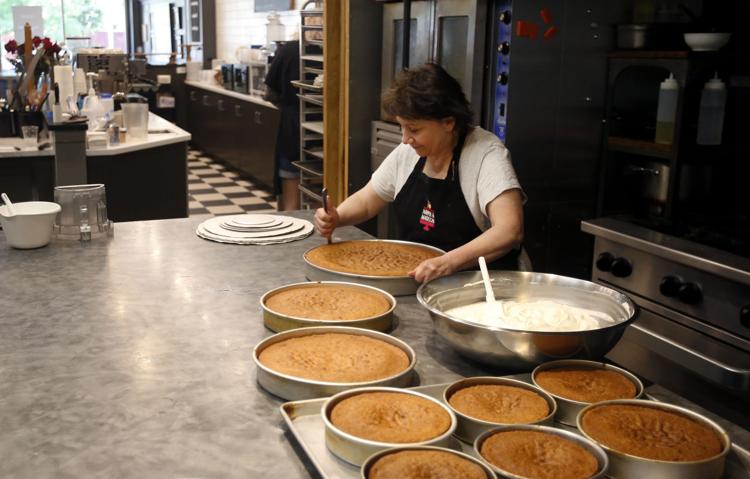 Located on the 22nd floor of the DoubleTree Hotel, the operators of Billings Petroleum Club have the opposite problem. The vast space the restaurant occupies makes it easy to social distance diners, and even event business has been starting to pick back up.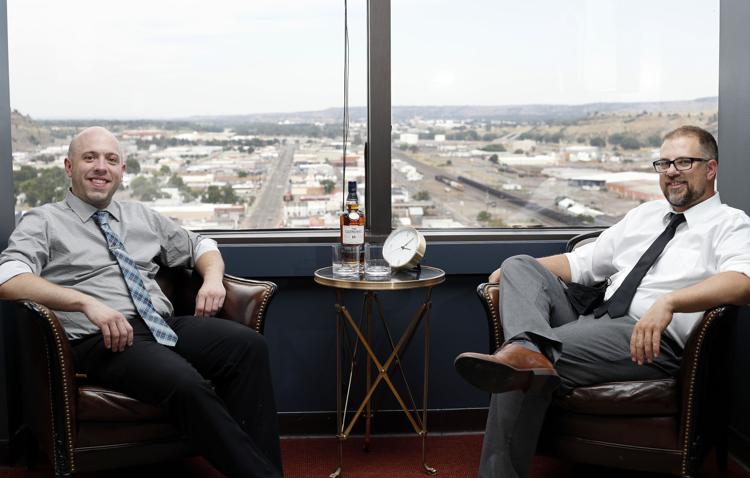 Matthew Melvin, who came onboard as general manager in July, has recently reopened the restaurant and is acting chef. "People are nervous, and we want a place for people to not be scared," he said. "We have that capacity. We are huge; you can be 15 feet apart from others here."
The members-only restaurant is taking extra precautions during this time, including temperature checks for all diners who have to sign in to a guest log and note all people sitting with them, in case contact tracing due to a COVID-19 outbreak is necessary.
About 200 members are part of the Petroleum Club. "We legitimately care about our customers," Melvin said. "We know them by name. We have that different vibe and level of service."
The restaurant closed in March and reopened in August, initially taking reservations of 10 or more based on the cost to staff and to operate the restaurant. In September, Melvin started daily service for membership with a limited menu.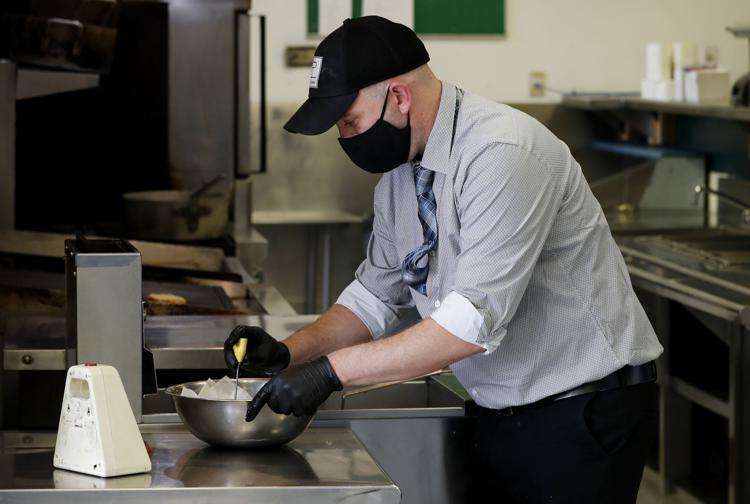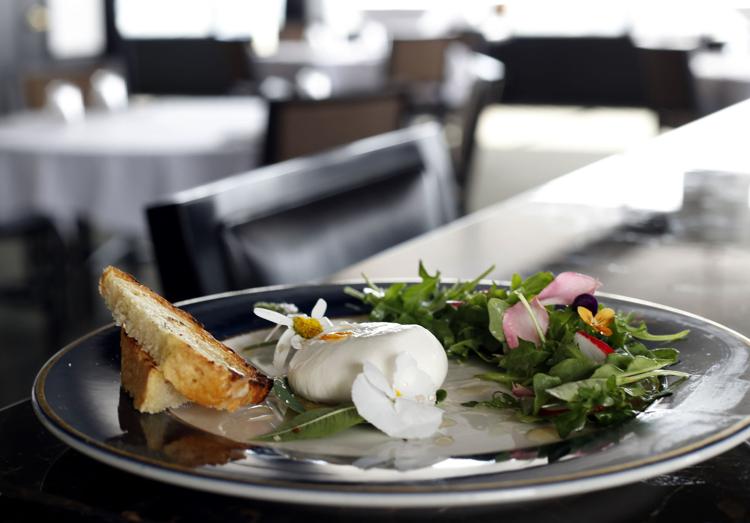 Jesse Schneider, kitchen manager at the club, is optimistic they can continue to attract new members in the midst of the pandemic. "Everyone has felt cut off from real life and being able to socialize. We have a really unique opportunity, we have the space for it, and it's such a cool place. Plus, we want to showcase amazing food."
While fine dining could be one solution to restaurants looking to attract people, Corbridge at Parasol is willing to change it up.
"I have considered turning this place into a high-end fast food restaurant, if that's what makes sense," said Corbridge, pointing to the side of the building that has a drive-thru window from the former coffee shop that operated within Hastings prior to its closure. "I'm ready to adapt to whatever I need to try to make it work, and it may not be enough."
---
Photos: Restaurateurs in Billings get creative
Concerned about COVID-19?
Sign up now to get the most recent coronavirus headlines and other important local and national news sent to your email inbox daily.