From the Mummy to the Marvel Cinematic Universe, here's a look at the 50 highest-grossing movie franchises.
Here's a look at the best movies of the 90s, according to IMDb and Metacritic scores.
Here's a ranking of the 100 best international movies of all time, based on data from IMDb and Metacritic. Which must-see gem will you add to …
The day we honor mothers is almost upon us. For the occasion here are six great films about mothers.
Celebrate mother's day with a collection of some of the best and worst mothers on film with the latest 'Just to be Nominated' podcast!
Disney+ is marking the "holiday" by debuting the series "Star Wars: The Bad Batch," centered on a bunch of space warriors who make Delta Force…
A list of the 50 best pop songs of the last 30 years. What's your favorite?
Here's a collection of some of the all-time best tunes about moms. So, crank it up and have a happy Mother's Day.
From Weezer to Moby and the Black Keys, here are five album releases worth giving a listen in May.
Stacker put together a list of the 50 best pop songs of the last 30 years based on the Billboard Pop Songs chart from its inception all the wa…
Album out Friday, May 7th. https://weezer.lnk.to/vanweezer.
There will be four Alive After 5 summer concerts in 2021 instead of the typical eight dates. 
St. John's United's seven-concert series returns with Wylie & The Wild West opening on June 24 at WyndStone in the Billings Heights, follo…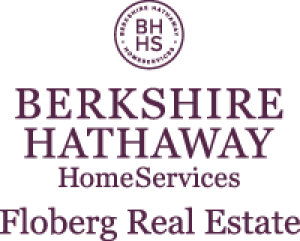 Susan B. Lovely - Berkshire Hathaway Home Services Floberg Real Estate
Puppeteering during a pandemic takes practice – and patience.
Streaming highlights include the return of two acclaimed comedies: Aidy Bryant's final episodes of Shrill and a new season of the workplace fa…
The live-action series is coming to Netflix. Find out what else Millar has in store.
Even though "Shrill" is entering its last season, star Aidy Bryant and author Lindy West say they've learned so much they're certain it will a…
Welcome back to Hawkins National Laboratory.
'Wednesdays are the new Fridays,' Hiddleston says.
Last seen on ABC, "Kids Say the Darndest Things" moves to CBS, with Tiffany Haddish still mixing it up with the young ones. Netflix reopens th…