It's not that Native filmmakers are just joining the rush to tell their stories; they've been doing that for centuries. But finally, the film industry is welcoming them.
Rachel Gregg, executive director of the Big Sky Documentary Film Festival in Missoula, said there is momentum for Native filmmakers.
"They have been able to take back the narrative in a much more productive way," Gregg said. "That has to come from a space in the industry that we wanted to do a better job creating."
The Sundance Film Festival in Utah, which opened Jan. 18, is also embracing Native filmmakers, including Montana filmmaker Lauren Monroe Jr., a member of the Blackfeet Tribe. Monroe is one of three Time Warner Fellows, invited to come to the festival to pitch his films.
Monroe, who holds an MFA in screenwriting through the Institute of American Indian Art in Santa Fe, made his directorial debut in 2017 with the short film, "Kills Last," a post-apocalyptic thriller based on traditional tribal coup stories and told primarily in the Blackfeet language.
"I didn't grow up speaking Blackfeet, but for me, it was a tool to reclaim our culture," Monroe said. "I see filmmaking as a tool to use to tell our stories to remind us who we are."
Tearing down the wall
Monroe's documentary on the Horse Nation Relay is his featured project at Sundance. As part of the fellowship, he will pitch it and other ideas to Hollywood producers and investors.
"White males run Hollywood. But we have different movements; we have female directors, female writers. Why can't we have Latino narratives? It's like a blossoming. There are a bunch of people trying to tear that wall down. We were always ready. Now it's time. The population of viewers want different narratives."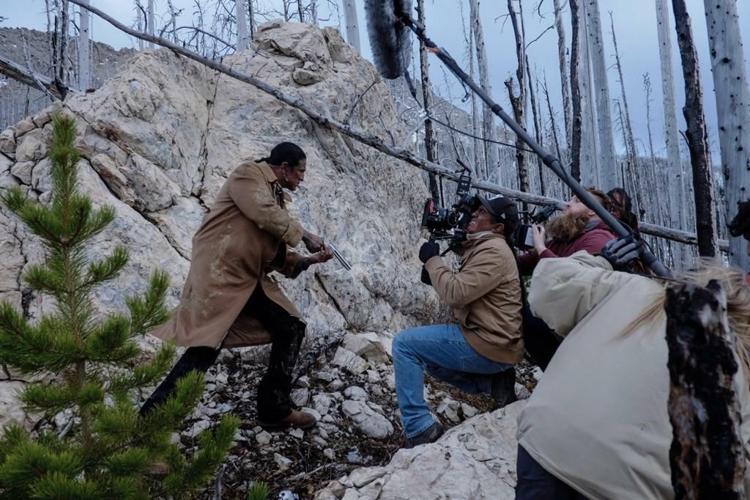 The Big Sky Documentary Film Festival launched a Native American Initiative to encourage Native filmmakers to tell their stories their way. The audience has always been receptive to work by indigenous filmmakers, Gregg said. For 2018, the festival expanded the categories to feature one strand of Native American films, produced or directed by Native people.
When the festival opens Feb. 16, eight films by Native people will screen and four Native American filmmaker fellows will be welcomed with an expense-paid trip to Missoula and a master class and workshop. The festival also waived its entry fee for Native filmmakers.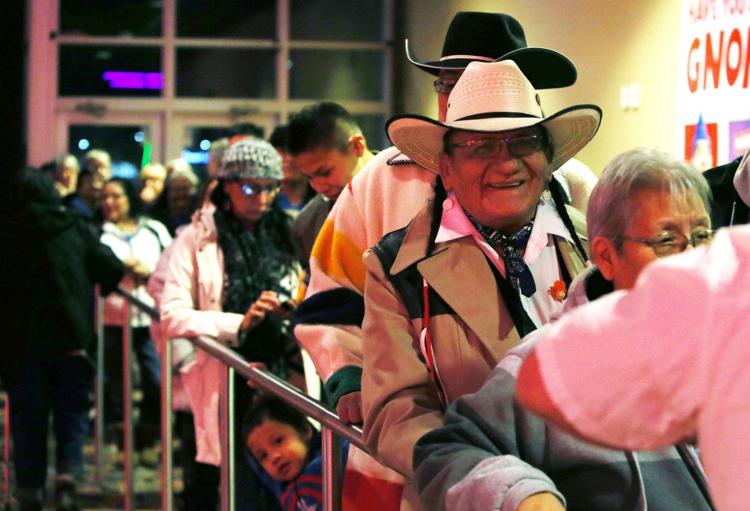 "It's their heritage," Gregg said. "Storytelling is so ingrained in their culture. It is so well served by the documentary medium. It's more valuable when they are telling the story."
Members of the Northern Cheyenne tribe praised the effort to accurately portray their culture and language in the new film "Hostiles" after seeing it Monday night at AMC Shiloh Theater in Billings. It was screened as a thank-you to tribal members for their help on the Scott Cooper film.
Phillip Whiteman Jr., Lynette Twobulls, Alaina Buffalo Spirit and Esther Little Wolf were among the advisers and language consultants on "Hostiles," which follows a U.S. Cavalry officer, played by Christian Bale, escorting Cheyenne war chief Yellow Hawk, played by Wes Studi, from New Mexico to Montana in 1892.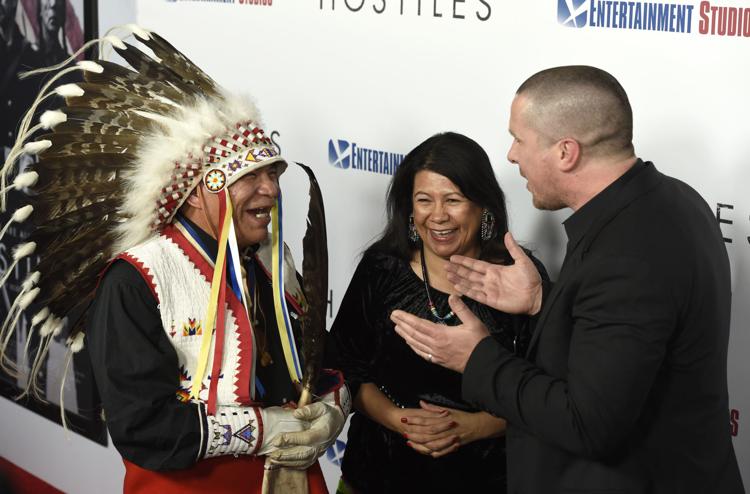 "I think they made a really great effort to get it right," Buffalo Spirit said. "They wanted the language to be pronounced correctly."
She said "tears hit my eyes" during a scene in which Bale's character defended Yellow Hawk's burial site.
Cinnamon Spear, a member of the Northern Cheyenne tribe who grew up in Lame Deer and graduated as valedictorian in 2005, is using film to tell stories about her tribe because she wants them to be authentic. Her 2013 film, "Pride & Basketball," has been shown around the U.S. She earned a bachelor's degree in Native American Studies in 2009 at Dartmouth and a master's degree in arts and liberal studies at Dartmouth in 2013.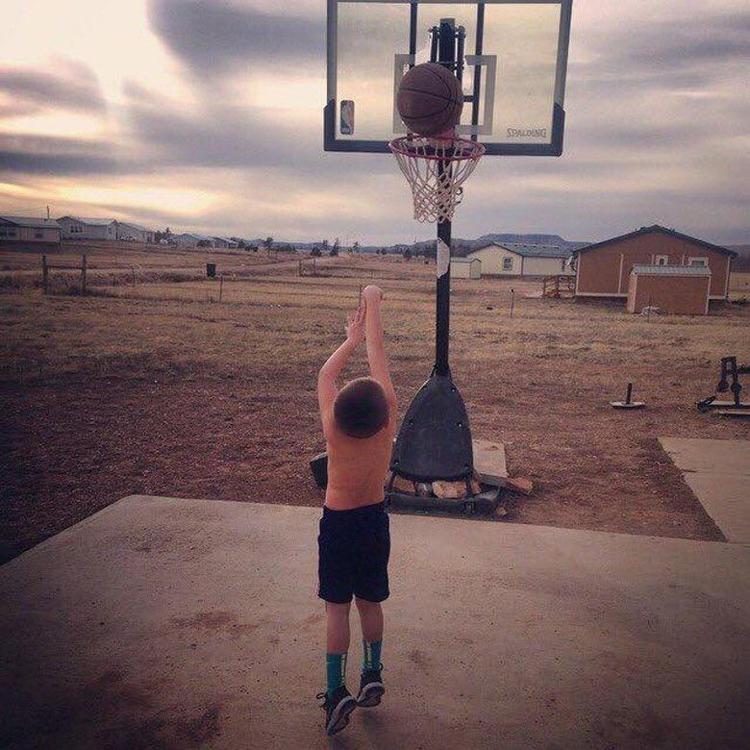 Stories deep inside
At one time, Spear was studying pre-med at Montana State University in Bozeman, but she realized she wanted to tell stories.
"Somewhere deep inside of me were too many stories," Spear said. "I grew up poor in an alcohol-addicted home, but I achieved, and continue to achieve at institutions at the highest levels this country has to offer. I wanted to tell my story so I could inspire these young girls."
With her feet planted in two different worlds, the academic world and the reservation, Spear sees herself as a "cross-cultural communicator."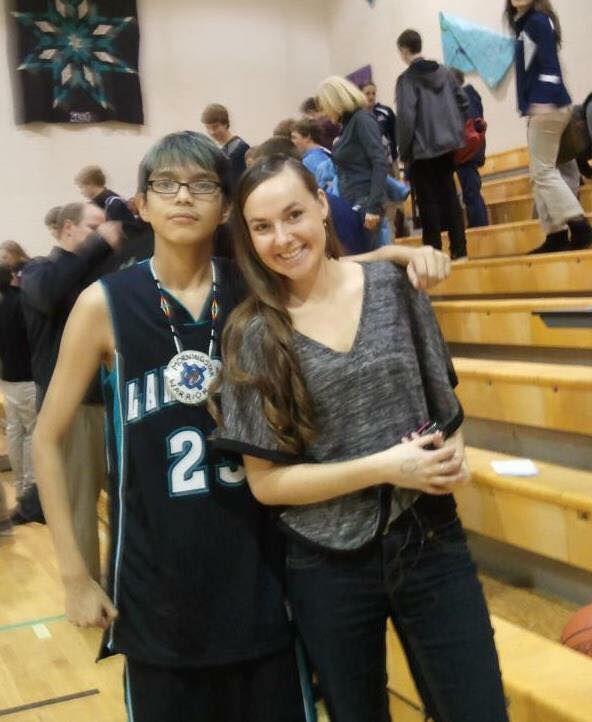 "I have a responsibility to teach the world about my world, the culture, pride and love, that connection to the land. At the same time, when I go home, I have to teach my people about the world."
Spear said she wanted to accomplish three things in her film. One was to show the tribe's respect for basketball and how basketball helps create a sense of identity.
You have free articles remaining.
The second goal was to show the intense rivalry.
"When we play a Crow team, like Lodge Grass, that's a 200-year rivalry going on. That's our culture playing out on the court."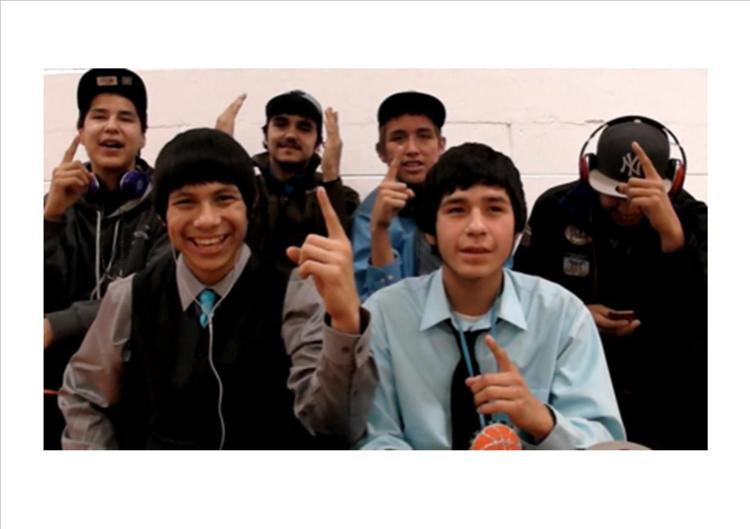 She also addresses the issues involved when Lame Deer plays a white team with white referees. When a referee makes a call that the crowd questions causing an Native team to lose the game or advance to the tournaments, "the entire community is defeated," Spear said.
"It puts us in a bad place emotionally and spiritually," she said.
The final section challenges and investigates what happens to basketball players after they graduate.
"It ends up being a short telling of where these talented players are. Some have died of bad choices — drugs or alcohol. Then the community invests in the next batch of kids, without caring about the ones that are gone."
Spear is working on her MFA in creative writing through the Iowa Writer's Workshop, expecting to finish in 2019.  Her next film will be on boarding schools where Native American children were forced to learn white ways. Her mother and many aunts and uncles and grandmothers attended boarding schools.
Spear said she hates the way some films, like "Wind River," show only the bad side of reservation life.
"I hate this idea that all reservations are bad. There are special spiritual and cultural things that only exist here. I am not trying to romanticize things, I want to reflect the truth. I understand that my writing might be hard to read, but if people don't like the truth, I hope they change the reality."
Denver filmmaker Joey Little Bird was born in Crow Agency, a Northern Cheyenne on his father's side. He has been making films since middle school and now runs Wohehiv Films in Denver.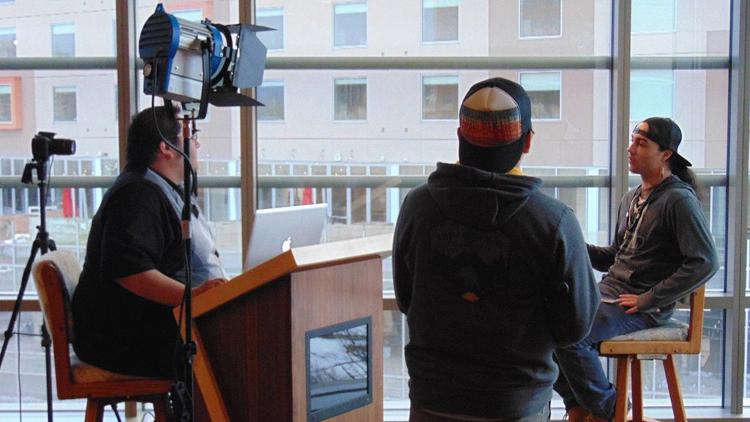 "I was always looking for the positive story about what Native Americans are doing out there," Little Bird said. "All I found were sad stories. I would literally cry watching them."
No more stereotypes
Some recent projects include a short film on the spiritual healing run to mark the anniversary of the Sand Creek Massacre and a film on the Standing Rock protest. He also works with Native Max TV Network and Four Winds Native. Little Bird said he's tired of the stereotypes — showing Native people in a headdress or marketing "rez princess" costumes or negative mascots like the Washington Redskins.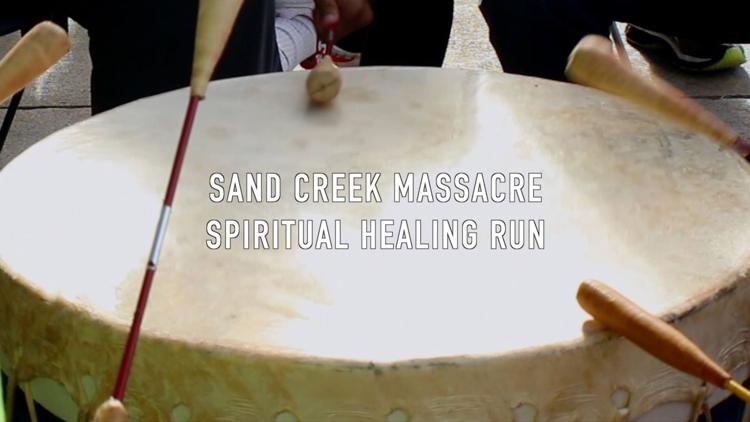 "The stereotypes are based on misunderstandings. There isn't enough representation, but you can see some Native roles are played by Native actors and there are Native production companies."
Siblings Ivy and Ivan MacDonald, members of the Blackfeet Tribe, recently completed a documentary film on missing and murdered Native women, "When They Were Here." A cousin of the MacDonalds is among the missing.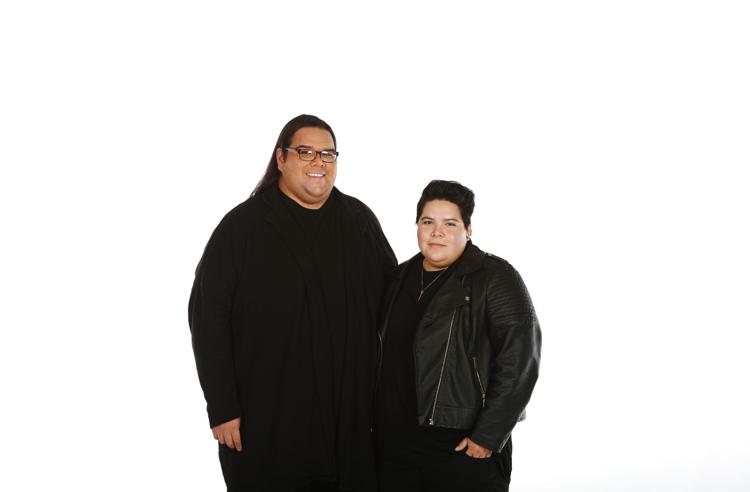 Growing up together and spending part of their youth on the Blackfeet reservation in Browning, the MacDonalds viewed film as a form of escape.
Ivan is working on a master's degree in social work at the University of Montana, but he felt that a film would be the best way to help remember the lives of Native women who have been murdered or are missing.
"Storytelling is the creation of life for Native people," Ivan said. "It's in our DNA."
Ivan founded an indigenous film festival in Missoula last year and plans to continue holding it every June at the Missoula Children's Theater.
"The old Hollywood formula is not working anymore," Ivan said. "One of the highest grossing films was 'Wonder Woman.'"
Ivy MacDonald earned a bachelor's degree in filmmaking from the University of Montana in 2017. She handled the technical aspects of the film and let Ivan conduct most of the interviews for the documentary. It has been shown across Montana, and plans are to continue telling the stories of female victims.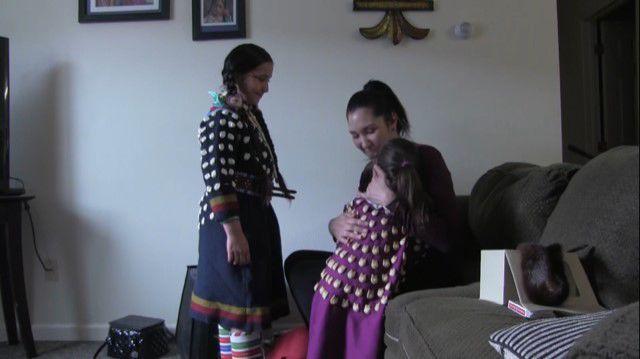 "People have encouraged us, telling us they are so glad we are keeping the memories of their loved ones alive," Ivy said.