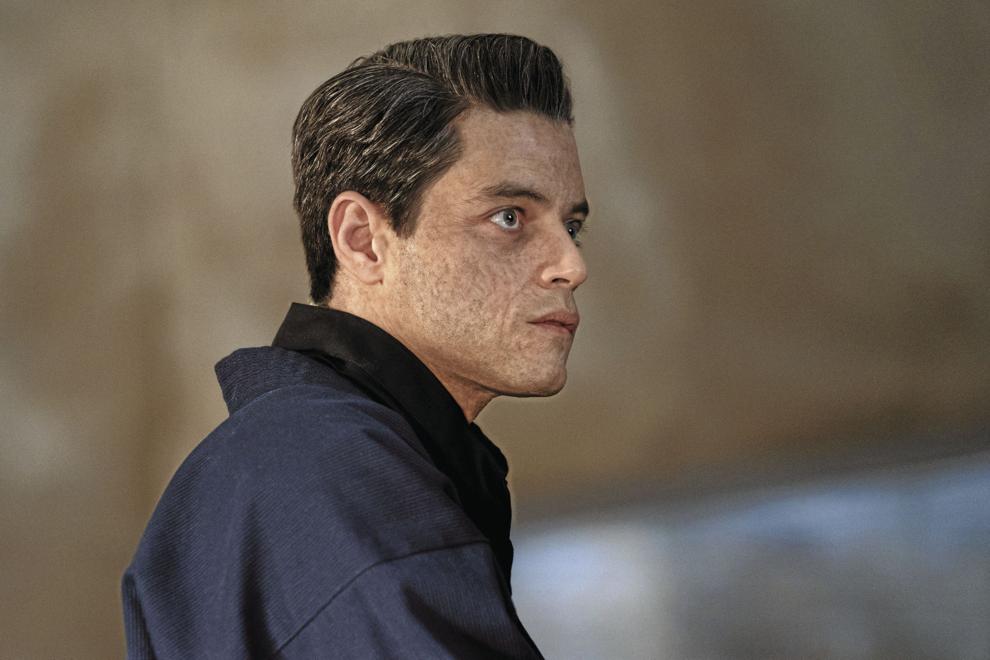 Aside from a masked appearance in the pre-credits opening sequence, it's well over an hour before Oscar winner Malek properly enters the story as its primary villain, Safin. With a backstory connection to Madeleine Swann — Swann's father was involved in killing his family — his character is initially motivated by a desire for revenge. Of course that desire — as so often happens with Bond villains — has mutated into a hunger for power, control and world domination.
His weapon of choice is a nanobot bioweapon — which plays a bit scarier post-COVID than it might have initially — as he works from an island somewhere in the North Atlantic full of exotic poison plants first cultivated by his father. His character's face disfigured by a nerve agent, Malek approaches the role with a quiet steeliness, making him initially more just unnerving than frightening.
But once Safin goes full Bond villain — with a complex secret lair, an army of minions and soldiers in oddball outfits and a finely tailored, kimono-like jacket — Malek really leans into the part.