A sold-out house at the Babcock Theatre celebrated the return of films to the downtown venue with a screening of a new Western shot in Montana, "The Ballad of Lefty Brown."
A lively Q&A with actor Bill Pullman, who plays the title character, and the film's writer and director, Jared Moshe, followed the screening. Pullman described Lefty as the sidekick who wasn't viewed as quite the equal of his buddies.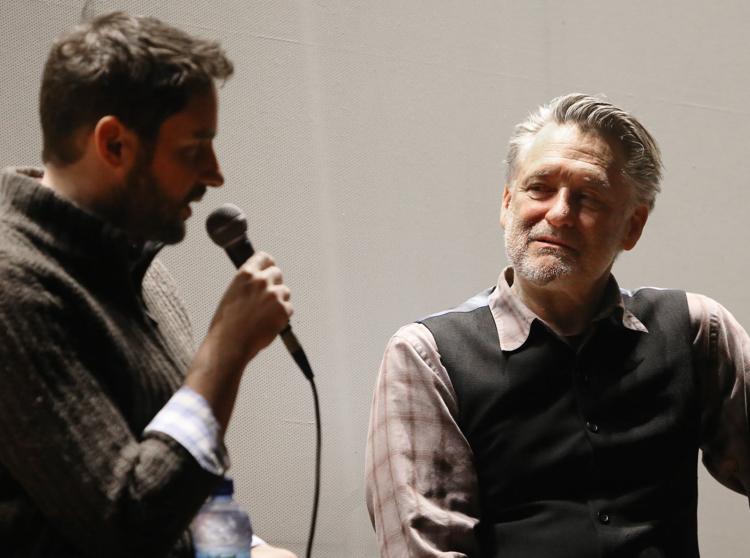 "Here's a guy who's ridden in the past as one of four men, but maybe it's three-and-a-half men, but Lefty didn't know that."
Pullman said the film is a "coming of age story for a 63-year-old man" because Lefty sets out to do the right thing and avenge the death of his friend Edward Johnson, played by Peter Fonda.
Special screenings are scheduled across Montana in the next few days, kicking off with the Babcock screening.
Moshe said when he wrote the script he was inspired by John Wayne Westerns like "Rio Bravo," where Walter Brennan plays a character who is laughed at by other men, but the hero of the film always takes him seriously.
"I wanted to find the human being behind that," Moshe said.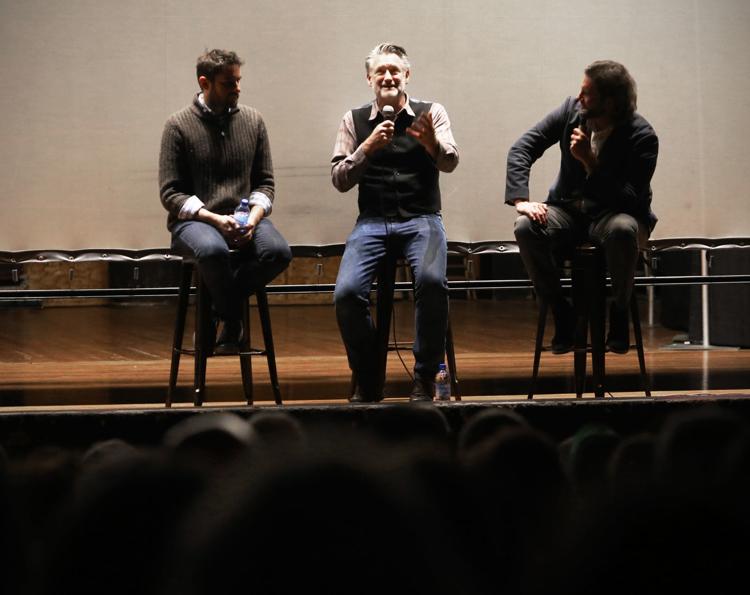 He said he didn't write the script with Pullman in mind because sometimes the actor you want isn't available. But when it came to casting, there was nobody else he wanted for Lefty other than Pullman.
Moshe said Pullman talked to him about filming in Montana, where Pullman has lived since he came here in the 1970s to act in Shakespeare in the Parks.
You have free articles remaining.
Keep reading for FREE!
Enjoy more articles by signing up or logging in. No credit card required.
"I came in December and fell in love with the geography. The town of Bannack where we filmed has got real history, and it's a place that doesn't feel like a movie set."
A member of the audience complimented the way Moshe showcased Montana scenery in the film. There is no mistaking the Montana landscape, with bright blue skies, purple sagebrush tall enough to hide behind and sandstone bluffs to scramble up.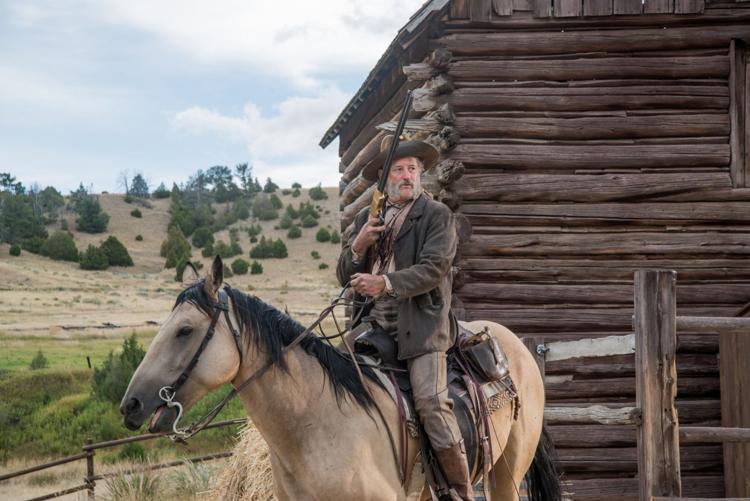 Diane Kylander asked Pullman if he did his own riding in the film since he "was very smooth in the saddle."
Pullman had a great time savoring the description then, without directly answering the question, talking about moving cattle on his ranch near Whitehall.
"I don't get to ride as much as I like, but thank you for that comment," Pullman said.
Before the film, patrons waited outside in a line that stretched halfway down the block to buy tickets. Some people seemed shocked there was a line. Billings resident Jack Kindelman said, "Look at all these people. This can work. People want to see movies downtown."
Tim O'Donnell said he hasn't seen a film in Billings in 35 years, but the draw of getting back inside the Babcock Theatre again brought him downtown.
"I remember when a bag of popcorn was a dime," O'Donnell said.
O'Donnell came with his wife, Deanne, and daughter Melissa, who said the last film she saw at the Babcock was "Indiana Jones" when she was a kid.
Billings filmmaker Brian Murnion said it feels amazing to see movies again at the Babcock. The Billings City Council on Monday approved negotiating a lease with Art House Cinema & Pub to manage the theater.
"A multiplex is great, but a theater like the Babcock is a better place to engage with people."