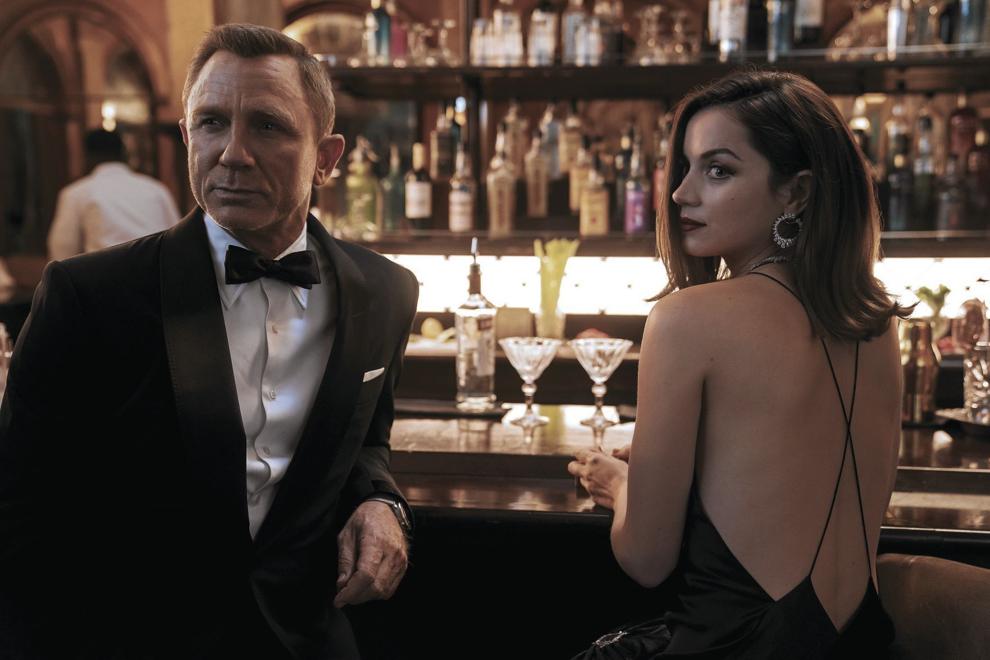 Even before Billie Ellish's title song kicks in for the opening credits animation set amidst the moving gears of a clock and the sands of an hourglass, the notion of time and aging has already been set in place as a major theme of the movie.
The film opens with a flashback to Madeleine's childhood, establishing that she too has been haunted by death and setting the stage for another key character with a seemingly innocent worldview to enter the action later on.
The line "We have all the time in the world" is uttered by James Bond more than once. And if you didn't catch the insider reference, the end credits feature the song of the same name sung by Louis Armstrong and composed by John Barry with lyrics by Hal David that originally appeared in 1969's Bond outing "On Her Majesty's Secret Service."
Throughout the film, Craig's Bond repeatedly underestimates or discounts younger characters, such as Lynch's fellow MI6 agent, de Armas' CIA agent Paloma and Billy Magnussen's State Department emissary Logan Ash, each time setting him back.
One confrontation ends with a character literally telling another that it's "time to die." And during Bond's face-to-face interrogation of his erstwhile foster brother turned international supervillain as head of SPECTRE, Christoph Waltz's Blofeld dismisses them both as just two old men. Notions of legacy and what one truly leaves behind are also sprinkled throughout the story.