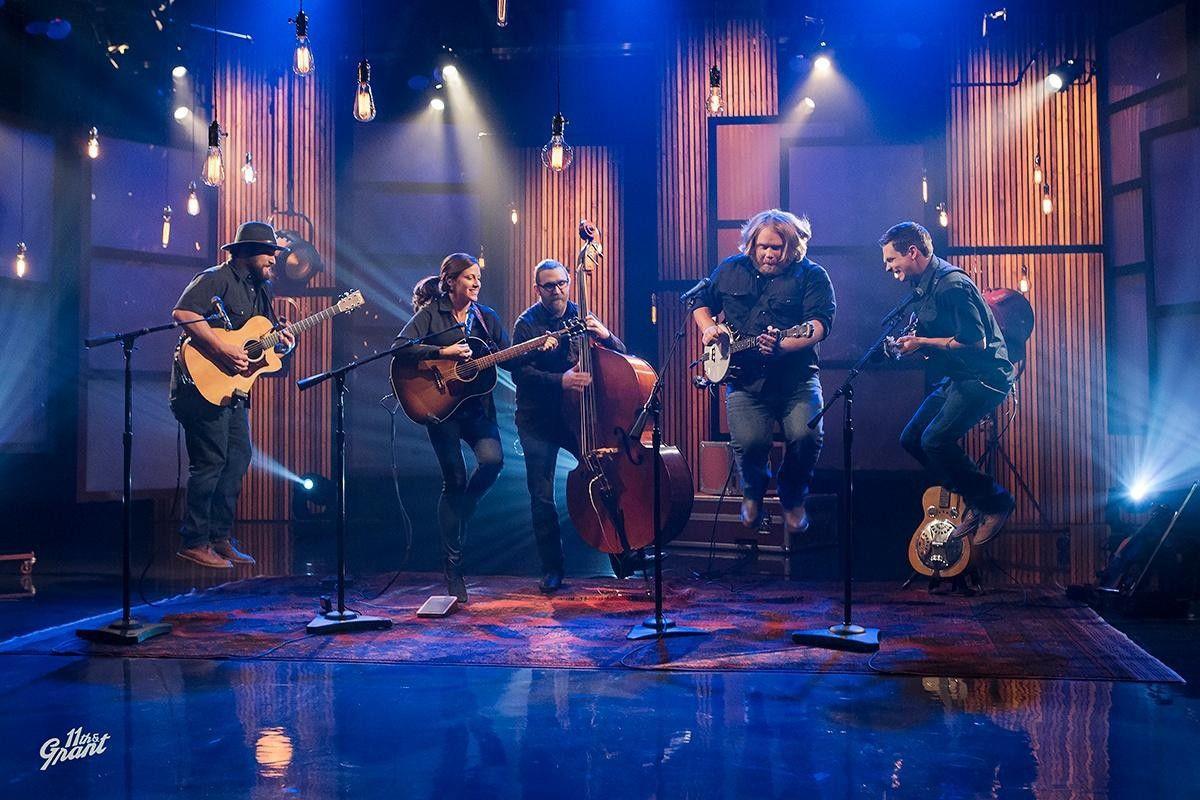 Alive After 5 kicks off June 11 with Laney Lou and the Bird Dogs, announced on Monday by the Downtown Billings Alliance.
The weekly outdoor downtown concert series will be from 5 to 8 p.m. on Thursdays, June 11 to July 30.
Based in Bozeman, Laney Lou and the Bird Dogs will bring their "foot-stompin' folk" to the outdoor stage at the Pub Station, 2502 First Ave. N.
According to a press release from the DBA, this year's schedule also includes:
July 18: Arterial Drive at Hooligan's Sports Bar, 109 N. Broadway.
June 25: El Wencho at Montana Brewing Co., 113 N. Broadway.
July 2 (AA5 Block Party): Paige & The People's Band at Thirsty Street Brewing Co., 3008 First Ave. N.
July 9: Wippoorwill at Daisy Dukes, 222 N. Broadway.
July 16: Wes Urbaniak and the Mountain Folk at Tiny's Tavern, 323 N. 24th St.
July 23: Able Soul at Walkers Grill, 2700 First Ave. N.
July 30: Willy G & Lawrence at McCormick's Café, 2419 Montana Ave.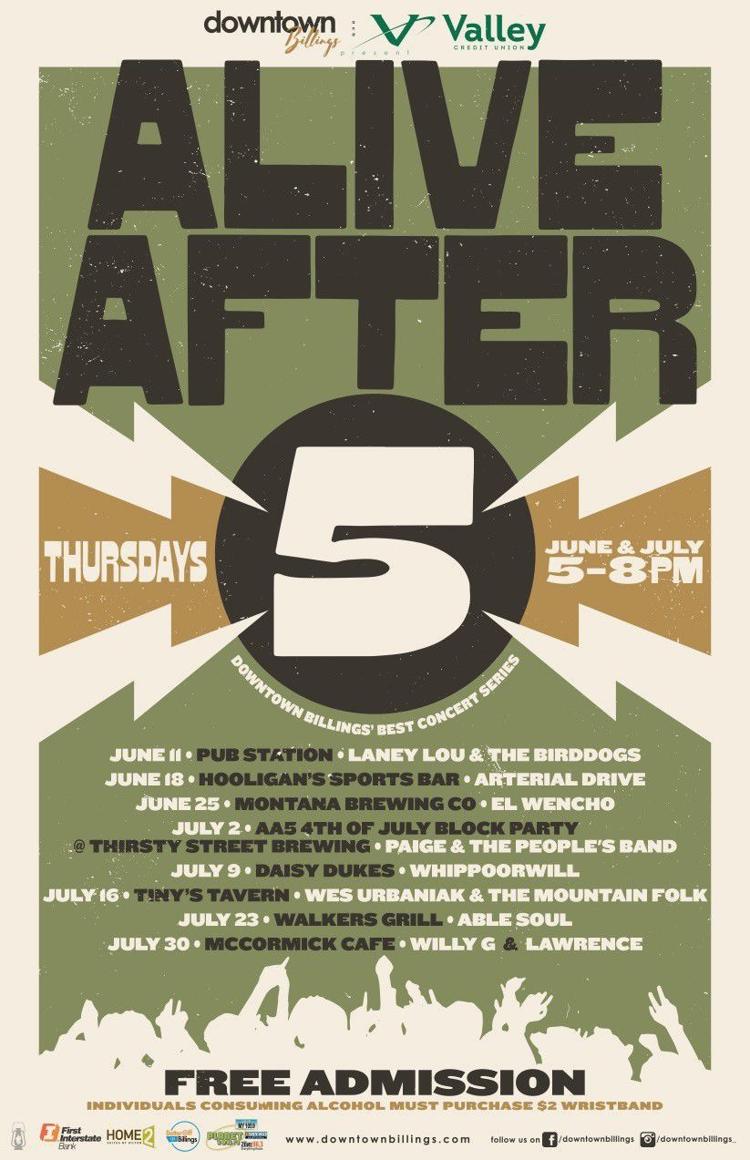 Admission is free. However, anyone age 21 or older wanting to drink alcoholic beverages must purchase a wristband for $2.
This year, organizers will again offer the Valley Credit Union V.I.P. Area. Each concert will feature a special shaded area with seating, tables, free ice-cold water and easy access to one of the event bar locations.
A limited number of $10 VIP wristbands will be available at the DBA office, 116 N. 29th St. each week, which concert-goes may pick up in person or by calling 294-5060 the week leading up to the concert. Any remaining wristbands will be sold at concerts on a first come, first served basis.
Stay up-to-date on what's happening
Receive the latest in local entertainment news in your inbox weekly!