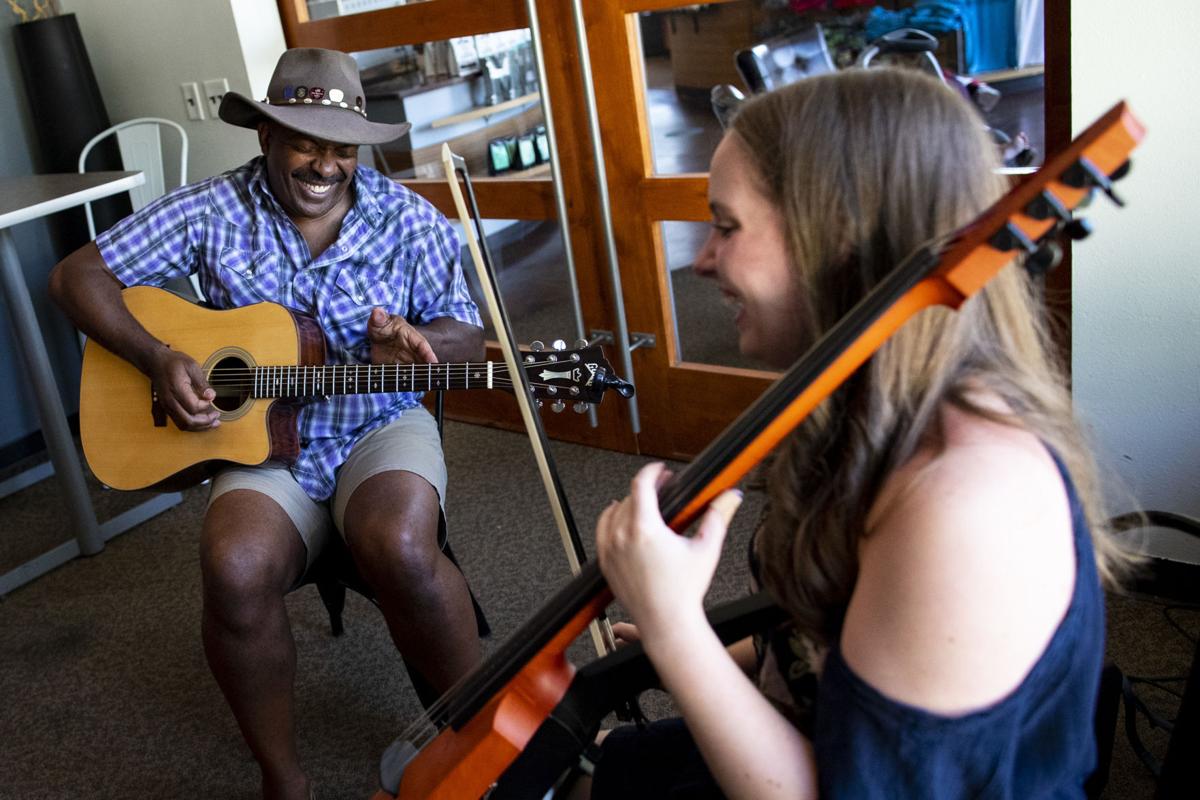 When guitarist Daniel Kosel began performing with cellist Marley Ball, he had some advice: Listen to you, not me.
Ball, a 2018 graduate of Skyview, has quite a brag sheet at age 21. She's performed at Carnegie Hall, Tippet Rise, and with the Billings Symphony. Yet, the classically-trained cellist has expanded her musical repertoire outside the concert hall when she and Kosel formed a duet group, CELLO + GUITAR. Ball also performs with Kosel in his newest band, Madrona Road.
"Add cello to the music, it's like the glue," said Kosel, who has been writing and touring with his original music since 2016. "I can rage away on guitar, but when I add Marley's cello to it, it doesn't just elevate what I do, it complements it and provides the missing link."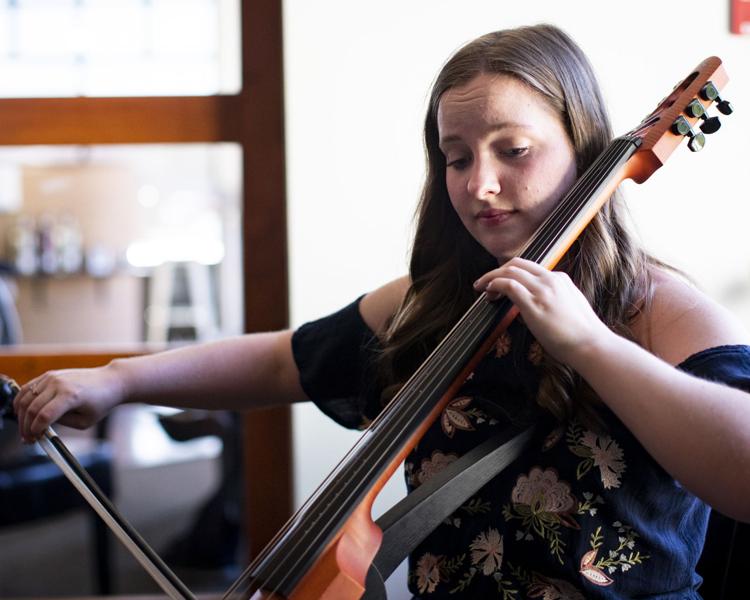 Kosel, who was adopted into a German family and grew up in Joliet, has been performing his own music in groups he fronts for several years. At age 8, his adoptive family purchased him a guitar.
Kosel's birth mother was a cellist and guitarist and performed with the Seattle Symphony in high school. He never knew his birth mother, though he'd been trying to connect with her and found his biological family in 2000. His mother had died several years prior, at age 47 of ovarian cancer, when Kosel was in his late 20s.
When he discovered his mother had played cello, Kosel began a new artistic venture. "I wanted to find a cellist. I wanted to have the addition of cello in my song, 'The Rain,' because it was written about the way I feel about the loss of my mother." He auditioned several cellists to join him on that song, and Ball rose to the top.
"Marley is providing the voice of my mother in the greatest thing I've ever found, which is my music and my poetry," said Kosel. "That particular friendship, whatever we are together, is because I know that cello belongs with me, and for whatever reason, Marley's the one."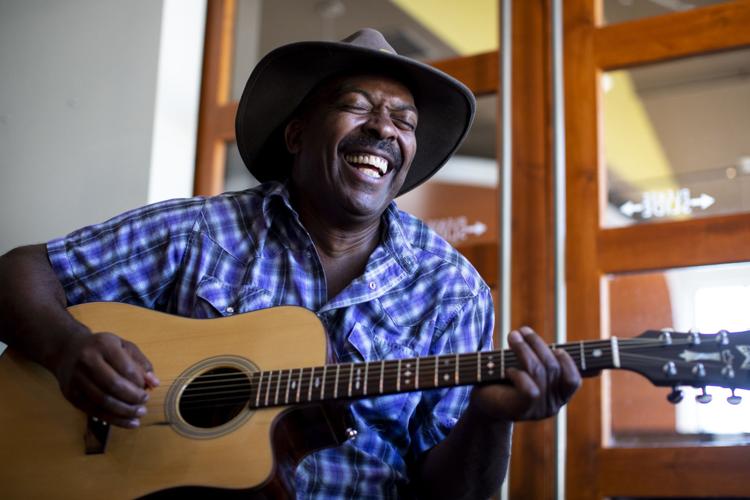 The pair often improvise their songs, as Ball describes, building off blues scales. "It's radically different than anything I've ever done before. When I started, I had no idea what I was doing."
Ball was provided chord sheets of Kosel's songs, and the two began improvising from there. "Every time we play a song, we plan it out, but it goes differently every time we play," described Ball.
Ball grew up in Billings and said she was inspired to take up cello after seeing the movie "August Rush."
"I've always liked the sound of cello," said Ball, who began to play the instrument in fifth grade. "I practice a lot. I grew up playing in high school orchestra and always wanted to pursue that more."
Ball interned with The Billings Symphony, which led to performance opportunities including at the world-famous sculpture park and performance venue Tippet Rise, located outside Fishtail.
"Playing with the Symphony, I did develop a lot of mentors and met a lot of cellist friends," Ball said. "They really pushed me to be a better cellist, and it taught me what the music profession is like."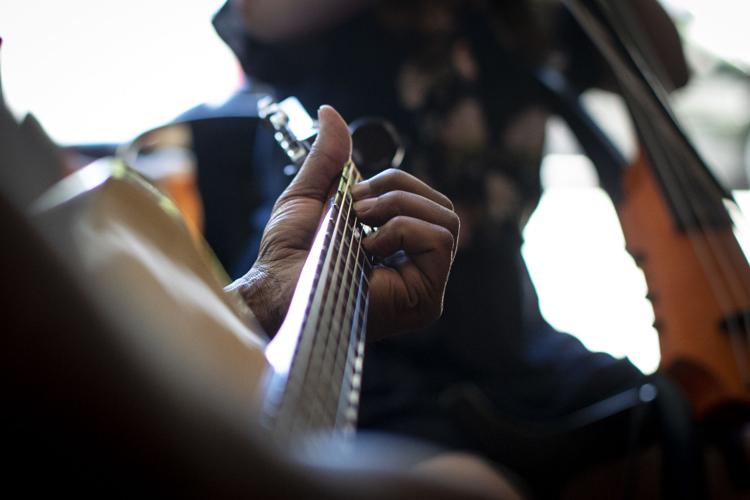 Working with Kosel has only accelerated the cellist's ambitions to expand beyond the classical palette, and she is attracted to the range of expression the cello offers — especially in improvisation.
"I'm able to express my emotions with my own notes that I created, instead of following the notes on a page," Ball said. "I really love that feeling. It's different every time I play with Daniel."
Ball, who said she has a passion for creating her own music, recently purchased a six-string electric cello and has been writing new songs.
"I grew up thinking, 'I'm going to be an amazing classical soloist,' but that world is so competitive," Ball said. "If you're not perfect or Yo-Yo Ma, it's very difficult, but I realized that my true passion isn't the classical stuff but the improv stuff and creating my own music."
Heading into her junior year, Ball is transferring from the University of Idaho to the University of Montana to finish a degree in music performance.
For Kosel, live music gigs have been sparse since COVID-19 began its spread across the country. The gig musician plays primarily in the western U.S. and Canada, and said during the pandemic, he's been studying jazz theory, Spanish and flamenco guitar, and working on his vocals.
"I've been reading the boring stuff that candy musicians never do," Kosel said. "How do I get more out of the same instrument that I've come to know? There is no way I know everything that this guitar can do."
Of working with someone who has studied classical music, Kosel said it's made him "even more stubborn."
"There's a fear that if I give into the training, it will alter the product," said Kosel, stressing his music is rooted in blues and country and rock, not made for "the tower of higher learning."
"Marley didn't look down at the fact that I'm a street musician," Kosel said. "Sometimes, I get caught up in listening to what she plays … it draws me off on a rabbit trail listening to her classical training."
Ball feels "incredibly honored" to be the voice of Kosel's mother through cello. "I feel that I am able to accomplish that through bringing these warm tones and being really supportive of him."
Ball said she brings an overall sense of gentleness to the band, set against this country, rock and blues music. "The cello brings a mellowness, but can be a good foundation for the band," Ball said. "I am able to do things that electric guitar can do."