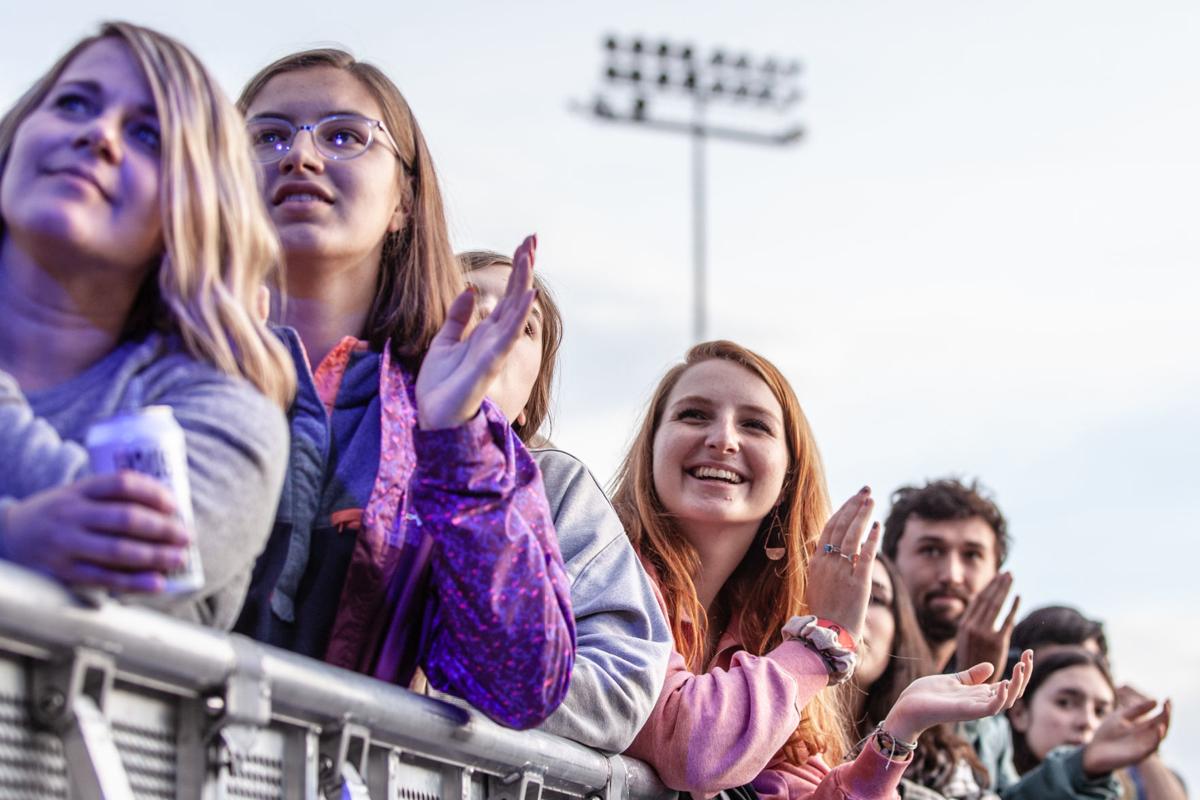 Geoff Harvey grew up in Detroit during a pretty sweet time to be going to concerts. He saw Jane's Addiction, Smashing Pumpkins and other superstars of the '90s when they were still playing small venues.
"Tiny venues, 200-seaters," said Harvey. "That experience of seeing them that close and intimate, you just can't beat it."
Later in life, Harvey would relocate to Livingston, invited by Montana painter Russell Chatham to check out the small mountain town, where he'd work as a print maker for 25 years before getting into the bar and live music business.
Harvey runs The Attic in Livingston, the city's only dedicated live music venue, which opened three years ago above the Whiskey Creek Saloon. On a rollicking night, with a hot red-dirt country band, he can get nearly 200 folks together for a concert.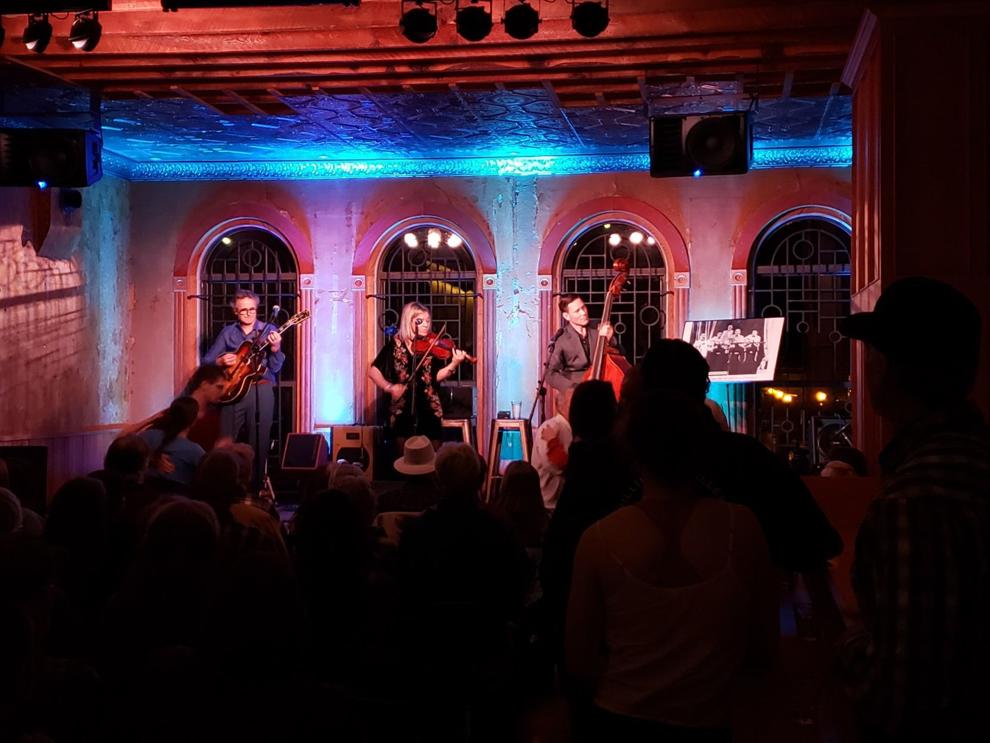 Now, for Harvey and most independent venue owners in America: "It's way dire," he said. His saving grace may be that he owns the bar below, which has yet to reopen because the numbers don't pencil out to operate the bar with the governor's restrictions.
"It wouldn't make any sense to reopen it," said Harvey, who employs 15 staff. He's shooting to reopen the bar June 1, but has no idea when The Attic will return to live music.
Of a roster of summer Attic shows, only two remain booked — Sunny Sweeney and Ward Davis in August — and it's uncertain if those events will happen. Musicians who often route through Livingston on their way from coast to coast are reaching out, but given the uncertain future of safely being able to gather people together, Harvey is turning artists away.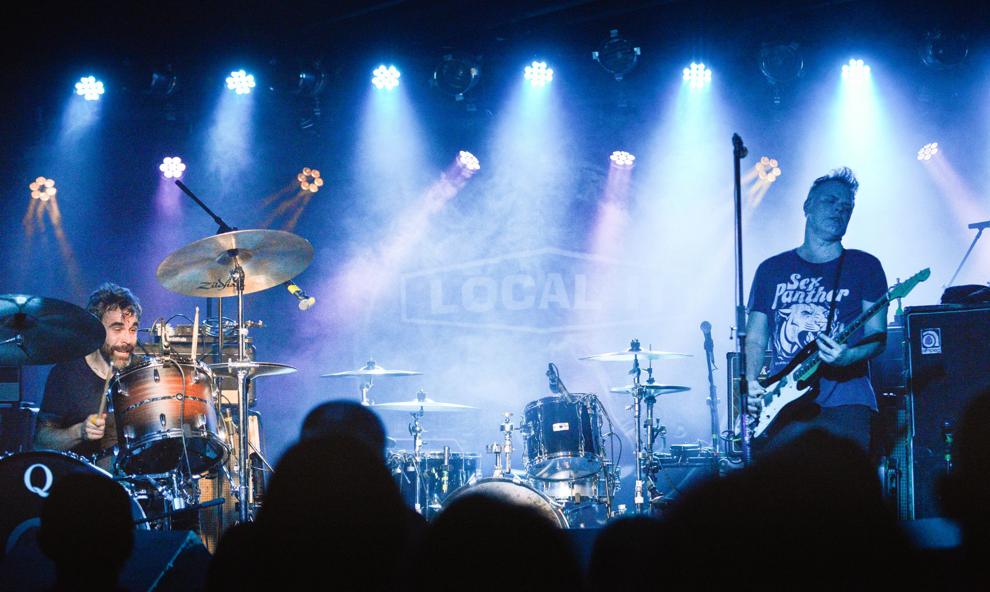 Harvey is one of more than 1,300 independent venue owners now part of the National Independent Venue Association (NIVA), which formed in early April in response to the COVID-19 pandemic. The organization advocates for promoters and music venues, which were some of the first businesses to close and will be among the last to reopen.
NIVA is also seeking federal assistance for independent venues in two bills currently cycling through Congress and has mobilized its membership to seek local and state support.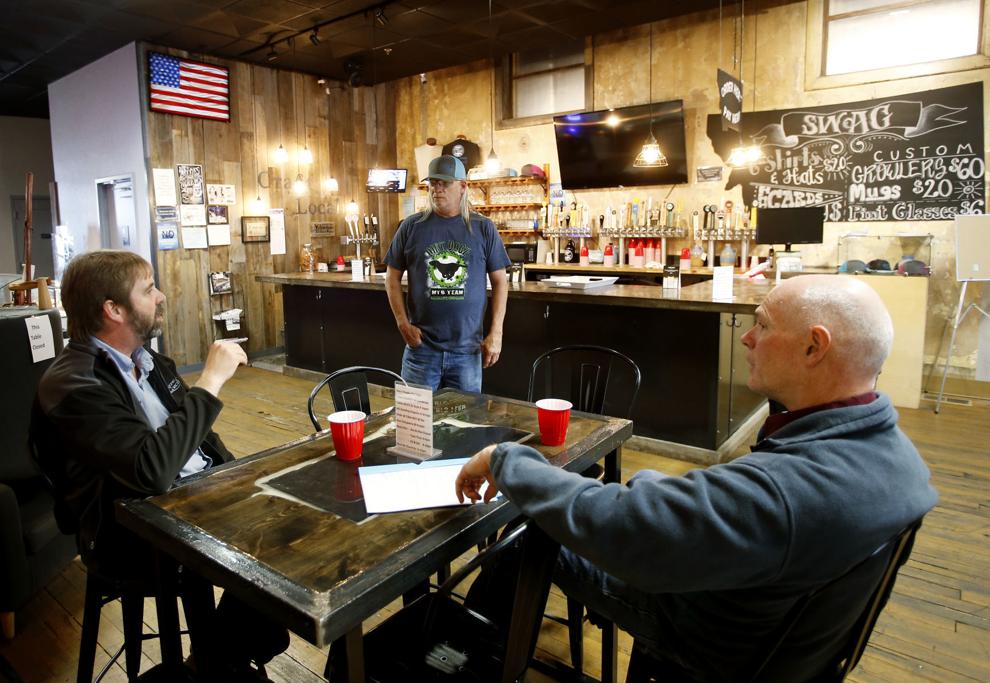 In early May, the organization told Rolling Stone magazine that over half its members don't have enough cash to last more than three months. And, if concerts don't resume this year, upwards of 90% of independent venues across the U.S. may not reopen without federal intervention.
Dayna Frank is owner of First Avenue, a venue in Minneapolis, and president of NIVA. During an interview with the New York Times in early March, she described the crisis. "Independent venues have no financial backstop. We do not have corporate parents. There are no financial resources we can turn to."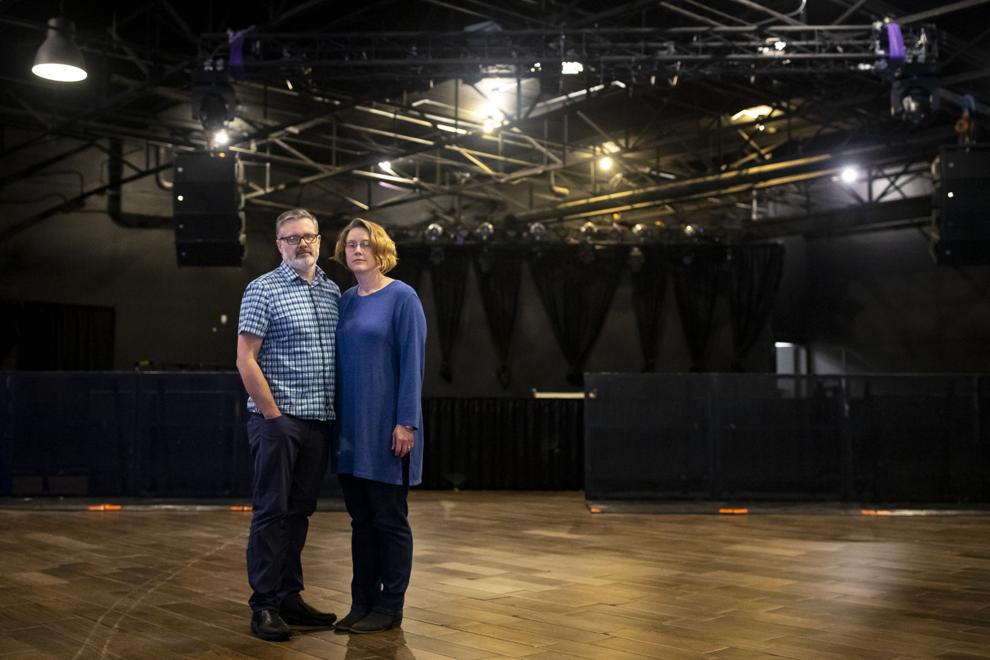 In Montana, venue owners behind the Pub Station in Billings, KettleHouse Amphitheater in Missoula, Livingston's The Attic, and Bozeman venues like the Filling Station are among the national independent venues lobbying for federal help.
With a dried up revenue stream, the lack of artists touring, and refunds looming on tickets through the end of the year, it's not only a dire situation for venues but for the communities in which they generate a huge amount of revenue.
Artful spending
Live music is an economy heavily driven by tourism, and the shutdown ripples through the lodging, retail, and food sectors, as well.
According to an Americans for the Arts study of the economic impacts of arts and cultural organizations across the U.S., the typical arts patron spends $31.47 per person, per event, beyond the cost of admission. Event-related spending totaled more $102.5 billion during 2015 in the U.S. and supported 2.3 million jobs, provided $46.6 billion in household income, and generated $15.7 billion in total revenue for the government.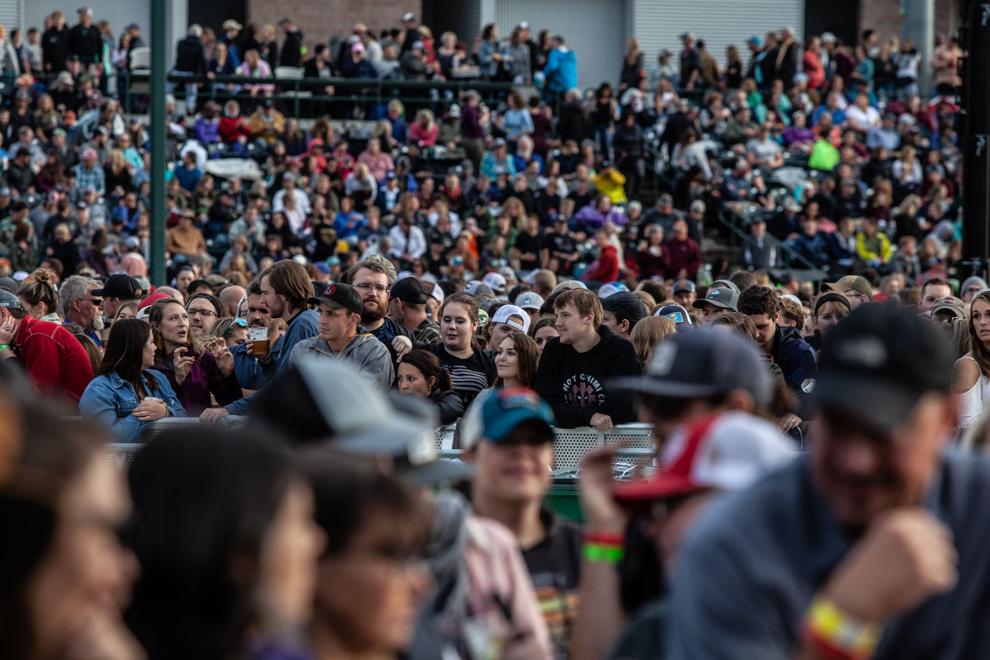 Across the nation, non-local attendees spent twice as much per person as a resident would, and more than two-thirds were visiting specifically to attend an arts event.
Missoula was among the 341 cities queried in the study. The study found that the arts industry there accounted for more than $54 million in expenditures and nearly 2,000 full time jobs in 2015. Visitors outside Missoula County spent on average $53.45 per day in addition to the cost of admission to an event, and residents added about $19 on top of their ticket tab.
Sean Lynch, who owns the Pub Station in Billings with his wife, Ann Kosempa, has been booking concerts in the region for decades. They estimate the Pub Station pulled 55,000 people to downtown Billings during 2019 for live music or private events, and that the venue has an economic impact of as much as $24 million annually.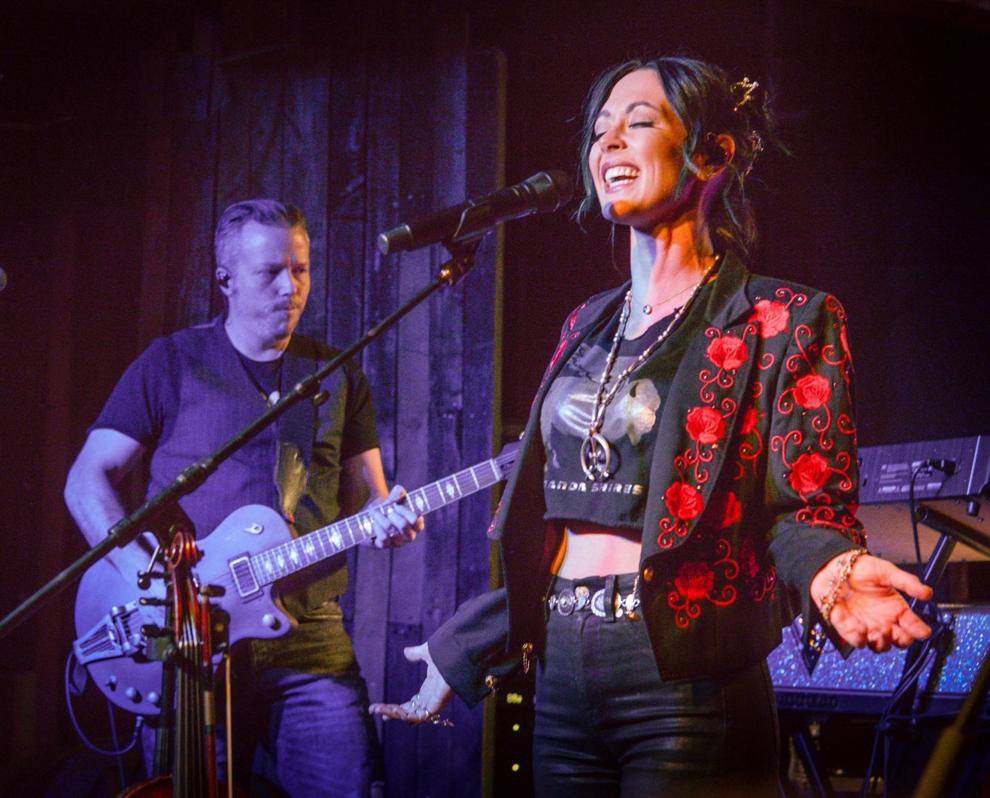 In 2019, the Pub Station took in roughly $1.3 million in ticket sales alone. Lynch estimates at least 45,000 tickets were purchased to events booked through Pub Station Presents, including concerts at ZooMontana and in Bozeman and Casper, Wyoming. 
"We are in the business of gathering people. Even if we are allowed to open and be operable, we are going to be doing that at a limited capacity for at least 12 to 18 months or until there's a vaccine," Lynch said.
The venue operates a taproom that reopened May 4, with a limit of 40 people at a time in order to adhere to social distancing requirements. Lynch's business model and associated costs, however, do not work operating solely as a bar.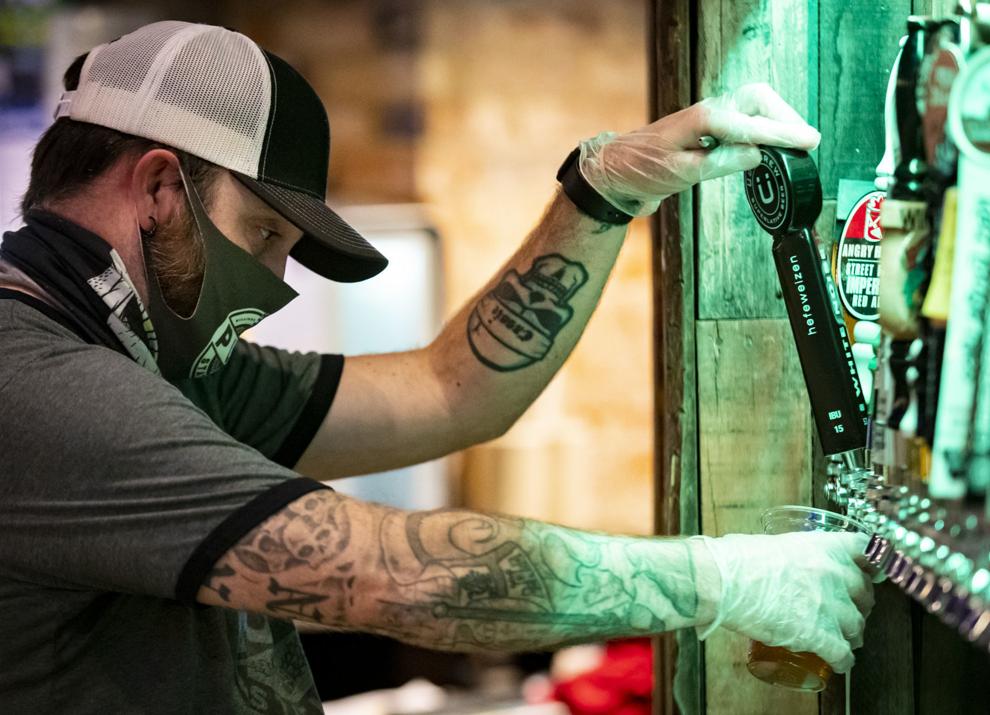 "We don't have a casino. We don't stay open until 2 a.m. Our focus is events, and it's never been to be just a bar. We are a venue with beer, not a bar with music."
Event economy 
Attending events is important to a Billings visitor, said Alex Tyson, who heads Visit Billings. In 2017, a study the organization conducted found that people visiting Billings took in two or more activities while in town, and nearly 30% of respondents attended a special event or festival.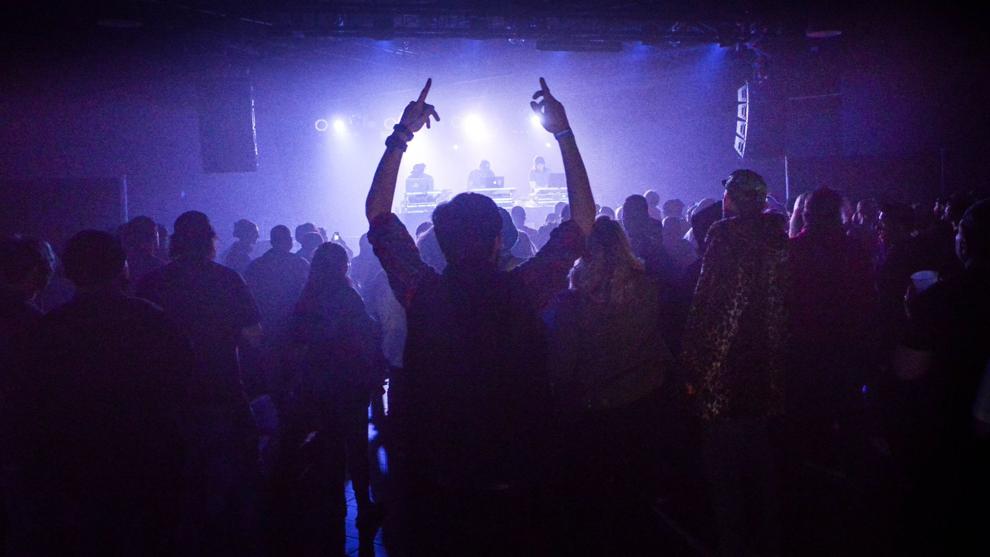 "People turn to those types of events as a part of their trip planning," Tyson said. Heading into the summer tourism season, none of these economic predictors are going to carry forward, given the recent gutting of events and festivals that make up the region's activity calendar.
Some arts organizations across the state, including local movie theaters and museums, began reopening in mid-May, but not live music venues.
"Eventually, we need these events to help be the draw — not only from a civic pride point of view for our residents to be able to go to the events responsibly, but also to have them as a tourism draw," said Tyson. "All of these events — sports, arts, culture, you name it — are part of who we are as a community and a tourism destination."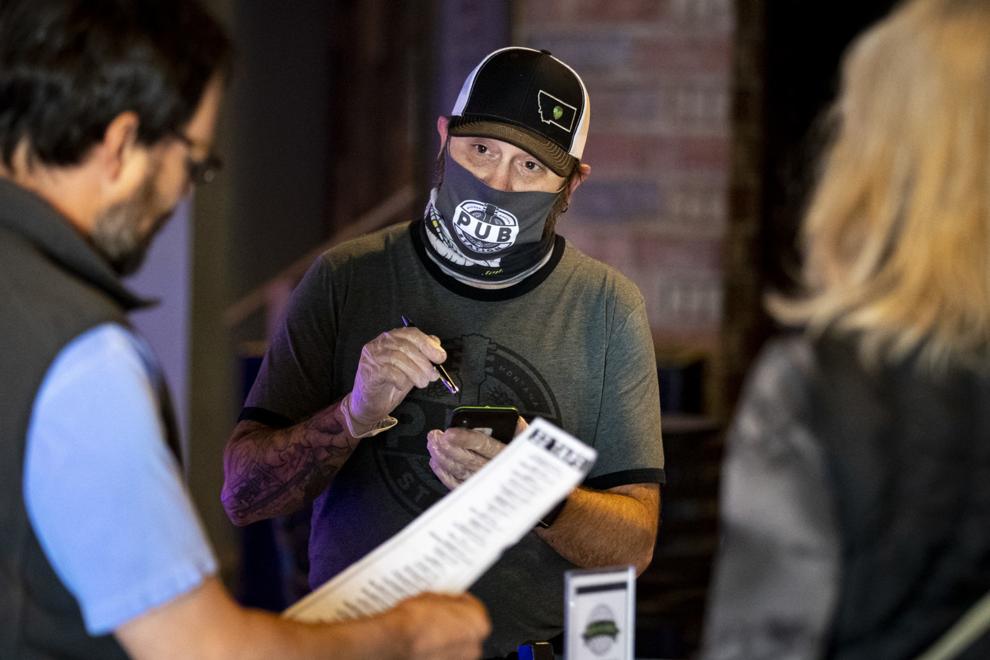 At the Pub Station, three of the most recent shows to sell-out the 800-capacity ballroom drew a substantial number of out-of-state ticket buyers.
Country music singer Sara Evans drew more than 11% of ticket buyers from out of state and nearly 19% living an hour our more outside of Billings. Memphis Christian rock group Skillet pulled more than 54% from zip codes at least an hour outside of Billings, and red dirt country rockers Whiskey Myers topped the list with 77% of sales from at least an hour outside Billings. And, of those, nearly 30% were from out of state.
'We are in the worst'
Last year, Logjam Presents, which brings live music to the Top Hat, the Wilma, and KettleHouse Amphitheater in Missoula, sold just shy of 200,000 tickets totaling $8 million in sales, which included shows at the Rialto Theater in Bozeman and a sold-out Mumford and Sons concert at Ogren-Allegiance Field that brought 12,000 people to the recently renovated facility.
Logjam Presents shut down operations on March 15. In a recent interview with the Missoulian, owner Nick Checota described the situation as devastating, but felt that overall the concert industry will return. "This will pass."
"We have to look at everything differently for the next two years, unless there's some magical vaccine that comes along," said KettleHouse owner Tim O'Leary. "We are planning for the worst, and we are in the worst."
Reopening rules 'muddy'
John Felton, Yellowstone County's health officer, during the May 11 Billings City Council meeting, addressed questions regarding outdoor gatherings in Billings, including the Magic City Blues festival, farmers' market, and the street concert series Alive After 5, saying it's too early to know how to proceed.
"You don't have any real control over who's near whom and who's exposed. It's too early at this point to say exactly what it will look like down the road," Felton told the Council. He acknowledged the issues many event organizers will have going forward without guidelines to book talent or special events. "That needs to be done well in advance, so that is a real problem because we don't know where we will be when August or September rolls around."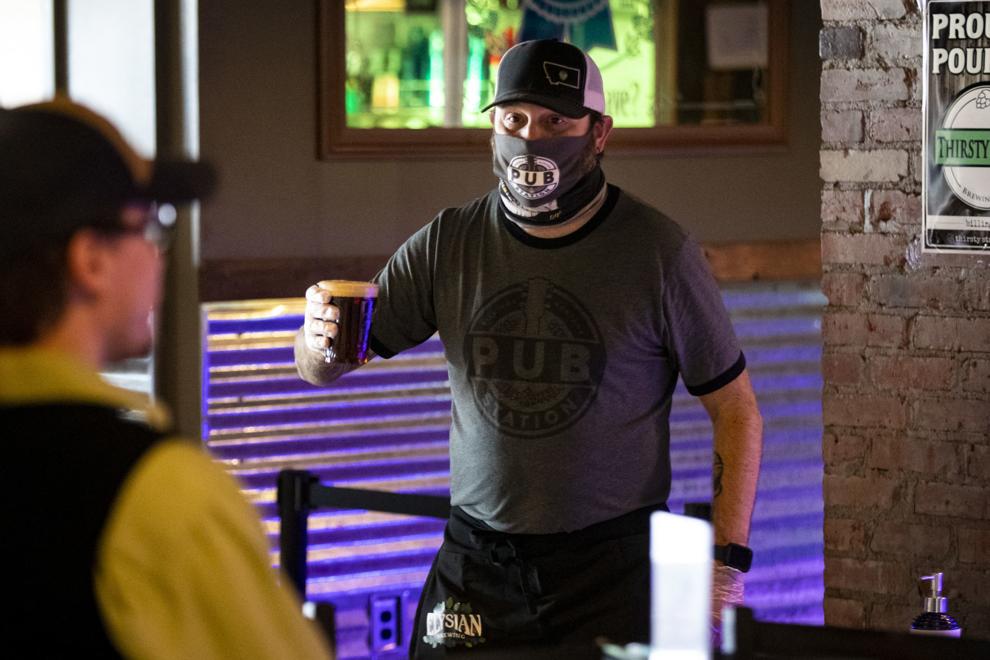 As the guiding public health agency for Yellowstone County, Felton and his team are abiding by the governor's orders, which allowed gyms and non-tactile museums to reopen, but have made no allowances for "other places of assembly," including music halls. Felton acknowledged the reopening phases have "gotten a little bit muddy."
Guidance from the governor's office, which was released to the Gazette on Thursday, is that live music is now allowed in bars, restaurants, or other establishments that can be open and can maintain social distancing requirements as laid out in Phase 1. Performers count against the facility's total occupancy and dancing is not allowed at this time. Music and concert halls and performance theaters are required to remain closed during Phase 1.
"As with any of the reopening guidance, local public health authorities may adopt more restrictive approaches and businesses should consult with their local county health department to ensure proper measures are implemented," according to Communications Director Marissa Perry.
For operators of live music venues and event promoters, it's a precarious place to be.
Big Timber resident Leif Oiestad, who books events and concerts in the region, said a lack of information has affected his ability to plan for the future. "These decisions need to be made long in advance of show time, and with zero information we are literally throwing darts at whether it's even a legal option — and beyond that, whether it's socially responsible, even if it is legal."
Oiestad books entertainment for the town's rodeo and Sweet Grass festival in June, as well as events in Reed Point and a music festival at Seeley Lake, and he does an annual boat float on the Yellowstone River. For the most part, all entertainment associated with these annual events has been shut down.
"It didn't seem like a great idea to be putting that many people together," said Oiestad, who had acts under contract that he canceled, including country musician Chris Janson. Oiestad estimates the weekend's events can pull upwards of 4,000 people to the small community.
Oiestad, who also books live music for the Old Saloon in Emigrant, points to such events in rural Montana as vital to the economic life of local businesses, including Boat-Float-A-Palooza that runs from Big Timber to Reed Point, as well as Reed Point's annual sheep drive over Labor Day weekend.
"You subtract those two weekends from their annual economic impact, it literally can be the difference between the local bar making it though another year or not," he said. "There's a huge value to live music or events of any kind in rural America."
Tyson, with Visit Billings, said they're reassessing their marketing campaigns for Eastern Montana and adhering to the governor's orders for a two-week quarantine period for anyone traveling into Montana from out of state.
"It's our job to reassure the traveler, but there is no reason to market out-of-state right now," Tyson said. Instead, the organization is focusing on in-state tourism and "making sure that people have faith in Billings as a tourism destination." Taking the lead from Yellowstone County's "open and safe" pledge, Tyson hopes that tourism-dependent businesses will pledge to make the safety and health of its patrons a priority.
In Montana, phase-one reopening has made allowances for some creative industries, including museums and "non-live performance theaters," which were allowed to reopen if they follow social distancing guidelines and cleaning procedures. The guidelines are noticeably vague when it comes to live music.
Duane Sitzman, who reopened Craft Local, a live music and arts venue in downtown Billings, on May 6, had plans to also return to live music events. He maintains he can host live music while still adhering to the guidelines set forth by the governor's office. However, after RiverStone Health received a complaint about the events, he said he was told by the county health agency that live music was not allowed at this time.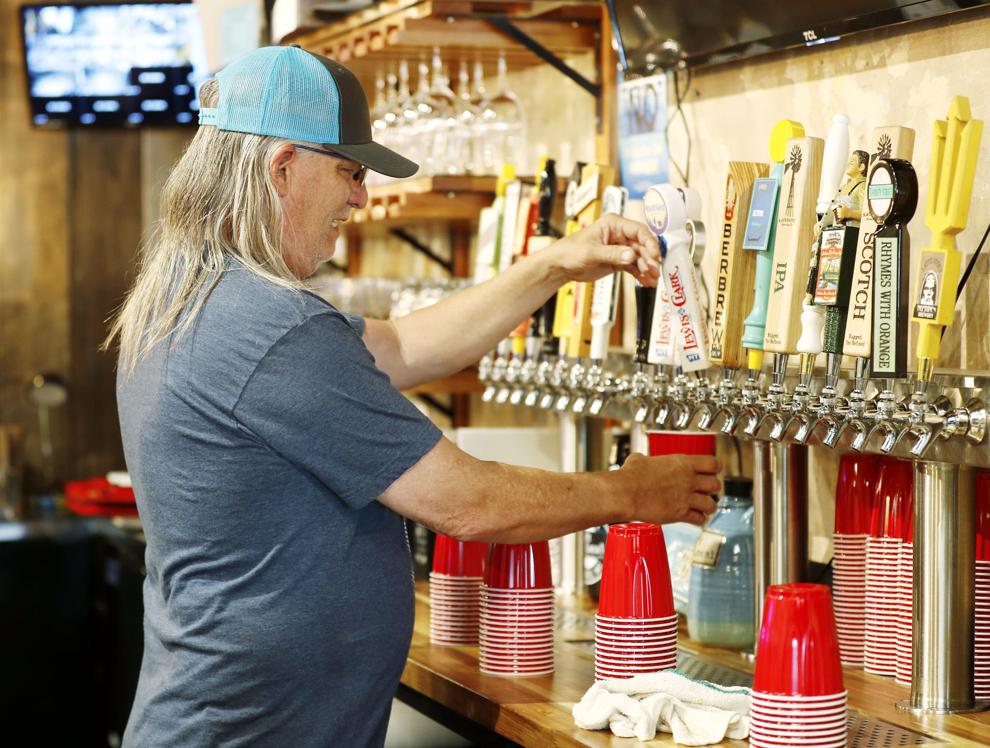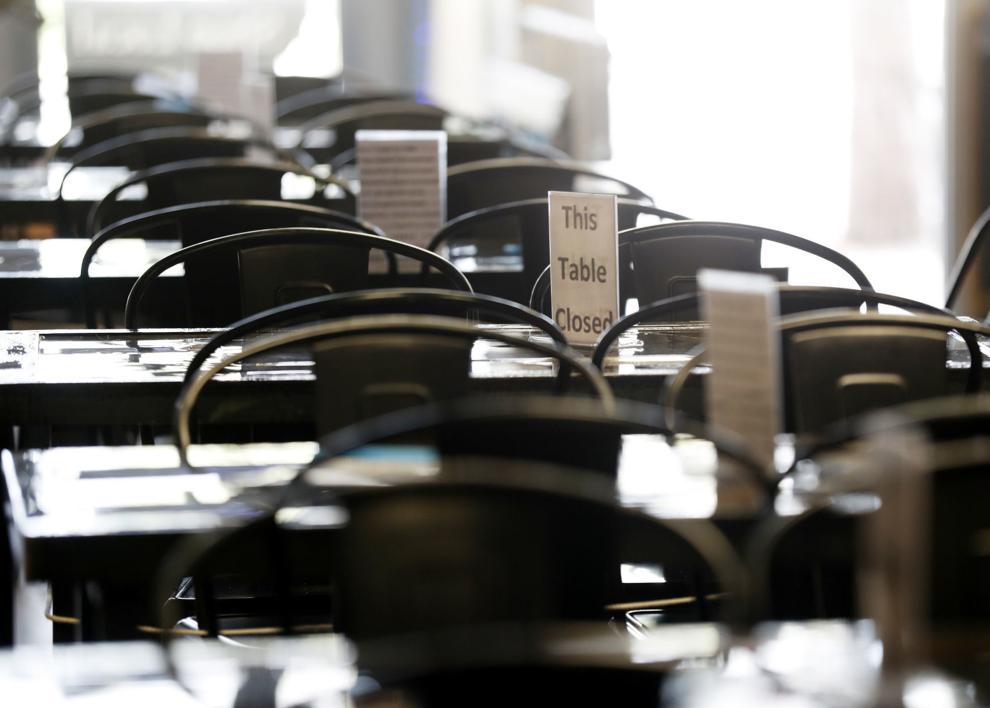 "At half capacity, without the amenities, if we can continue at that pace, what it would mean? We couldn't pay musicians. We could pay our bills, rent, utilities, cost of goods, staff, and that would be it. Then, you go, what's the point and how long are you willing to do that? There's the question of if there's no profit in it, this doesn't make sense anymore."
Sitzman said he's had plenty of patrons and musicians offering to support the business through in-kind labor or free performances. "That's a good, heartwarming feeling that we've made that kind of connection with people to say, 'Hey, we love what you do. We all have to work together in this.'"