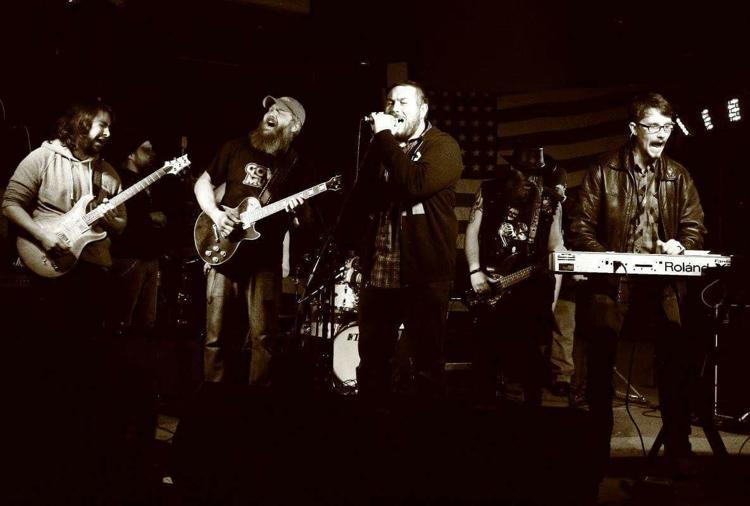 My Furry Valentine
Looking for something a little different this year to celebrate Valentine's Day? Here are five ways to 
The Vigilantes will perform at the Yellowstone Valley Animal Shelter's annual My Furry Valentine fundraiser on Feb. 9 at the Pub Station.
For this show Vigilantes, a Billings Allman Brothers tribute band, will include: Brad Edwards and Ken Clark on drums, Jamal on congas, Mark Coxwell on bass, Mike Tutaj on Rhodes organ, Matt Austin on sax, Greg Utterback on harmonica, with guest appearances by Becky Sappington, Pat Michealis, Amy Rutt and Leroy Miller.
"We're going to fill that Ballroom stage," said guitarist and vocalist Adam Rutt.
The party also includes raffles, a photo booth and games where attendees can win prizes. Admission is $15. Tickets can be purchased at the door or in advance through www.1111presents.com or at the Pub Station and Yellowstone Valley Animal Shelter.
Proceeds will enable the YVAS to enhance its canine training program and public education program, and assist in the funding of our low-cost spay/neuter clinics.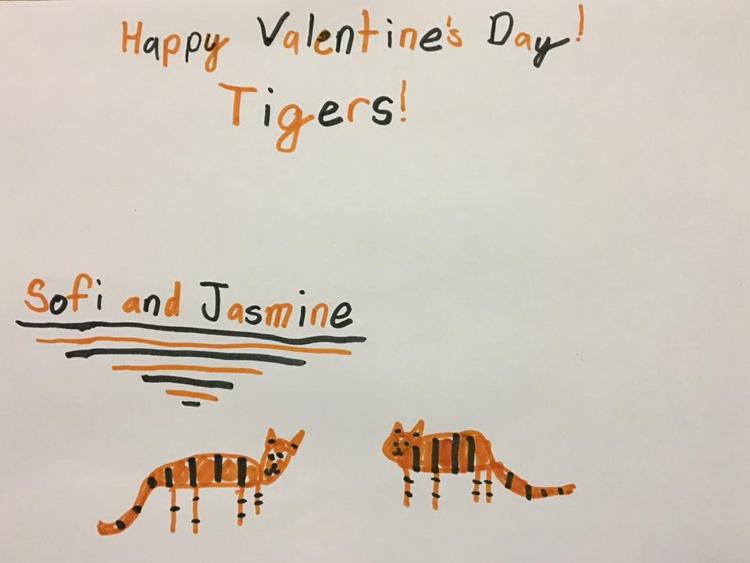 Vanimal-Tine's Day
Valentine's Day will come a little early at ZooMontana this year with Vanimal-Tine's Day on Feb. 11 and 12.
The event is open to kids and adults and runs from 11 a.m. to 1 p.m. Kids can decorate Valentine's Day cards for the animals while making their own Vanimal-Tine treat to take home. The zoo will also have special animal encounters and heart-shaped treats for the animals.
Admission to the special Vanimal-Tines days is $5 per person and free for zoo members. The zoo will be open regular hours from 10 a.m. to 2 p.m. If there is snow, guests are encouraged to bring their sleds to enjoy some winter fun on the zoo's many hills.
For Love of the heArts
Music, food and beverages are all part of the NOVA Center for the Performing Arts benefit party — For Love of the heArts — on Feb. 14 at MoAv Coffee.
The Alex Nauman Trio will perform. 
Doors open at 6:30 and the music starts at 7 p.m. The event is a fundraiser for NOVA Center for the Performing Arts. Tickets are $30 for a single or $50 for a couple.
Finger food and beverages are provided by Montana Brewing Company, the Last Chance Pub & Cider Mill, Levity Wines and the Northern Hotel. There will also be a wine raffle and silent auction.
Duos at the Garage Pub
The Garage Pub is pairing up musicians for a special night of music, featuring duos on Feb. 14.
The music starts at 5 p.m. Pairings include:  Wes Urbaniak and Maddie Alpert; Adam and Amy Rutt; Krystal Hudak and Michael Ludlam; and Daniel Kosel and Ed Wheeler.
David Cleaves, who put the musicians together, said the pairings should be interesting.
"I did this a few years ago and it was fun. There is one married couple, one duo has never played together, one duo has played together a lot and the other is new to the music scene in Billings. This show will be tons of fun," Cleaves said.
Wine and Wheel at the Red Lodge Clay Center
The Red Lodge Clay Center on Main Street in Red Lodge is hosting a romantic and creative night on Feb. 14.
Participants will get the opportunity to learn how to throw a piece of pottery, snack on delicious dainties and sip on a selection of wines from the local wine sellers Babcock & Miles.
The cost is $40 per person. You must be 21 or older and come with a valid ID. Advanced registration is advised and may be made by calling 406-446-3993.