The Foo Fighters' Dave Grohl unleashed one of the best voices in rock Saturday at the MetraPark's Rimrock Auto Arena and 8,000 fans lapped it up.
After a fiery opening set by the legendary Bob Mould, of Husker Du fame, Grohl came out swinging his signature blue guitar and running across the stage with a rebel yell.
"Get comfy, let's do this right," Grohl shouted to the screaming crowd.
Fans on the floor were pumping fists from the first song, "Run."
The Grammy Award-winning rock band had fans lined up as early as 8 a.m. for the doors to open at the arena, with 15-year-old M.J. Richardson from Calgary, Alberta, the first in line with his grandmother Dorrian. The two drove 10 hours from Calgary on Friday to see the show, their second Foo Fighters concert. M.J. was 8 when he first saw the Foo Fighters.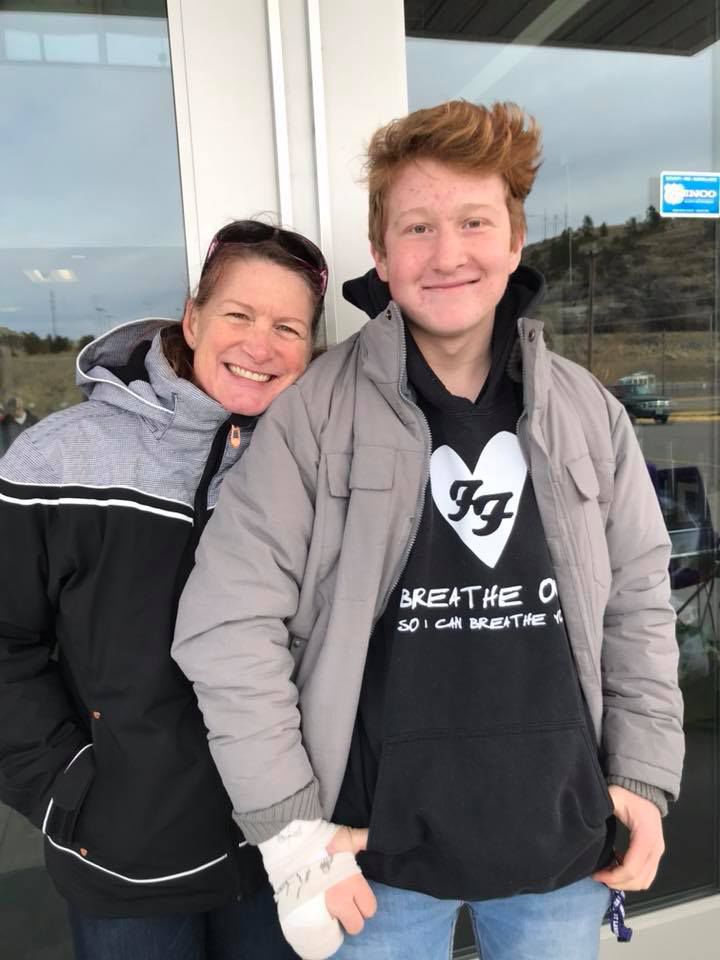 He planned to be in the front row, holding up his sign that read, "Football almost killed me – Walk," a reference to the Foo Fighters' hit off their 2011 album, "Wasting Light." M.J. said it's his favorite song because it inspired him to walk again after receiving a concussion playing football and being in a coma.
"I flat-lined twice," M.J. said. "I just hope they grab my sign and pull me on stage."
Seattle fans, Brittney Jacobsen and Baylee Miles, have followed the Foo Fighters across Oregon and Washington and into Montana.
"We're Foo buddies," said Miles, a Seattle realtor.
They saw the Foo Fighters perform in Eugene, Oregon, and Spokane, Washington, and decided to make it a trio. Their flight to Billings Friday was canceled at the last minute, so they flew into Bozeman, rented a car at 1 a.m. Saturday and drove to Billings.
"The best song so far is 'Let it Die;' it's very emotional," Miles said.
Across the parking lot from the MetraPark entrance, Billings drummer Robert James set up his drum kit and played off and on throughout the day, waiting for the Foo Fighters' show.
"I thought about waiting in line so I could be in the front row, but I thought I'd just set up out here and play," James said.
James, who performs with Roberts singer/songwriter Daniel Kosel, said his apartment is so small, he can't set up his drums so he looks for any chance he can get to play.
"I don't have any expectations of meeting the band, I just felt like playing," James said.
A few Billings folks did meet members of the Foo Fighters on Friday night in downtown Billings.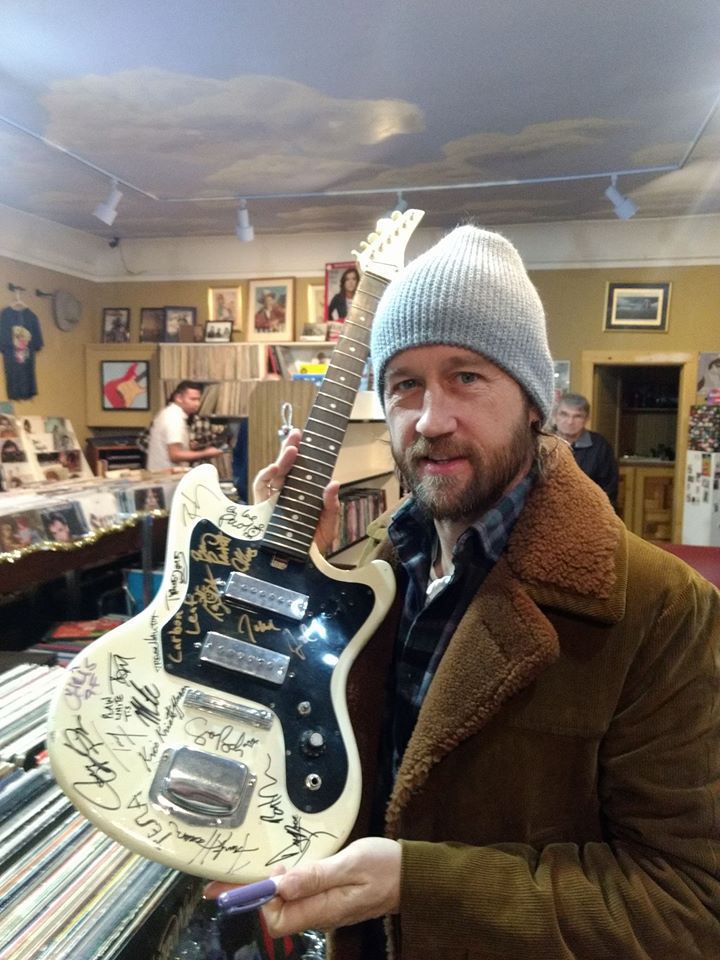 When lead guitar Chris Shiflett stopped into Smiling Dog Records, owner Michael Ludlam said a concert featuring a local band was just starting. Fans recognized Shiflett and the focus shifted to him, with fans taking selfies and getting autographs.
After buying the Hank Williams Junior album "Bocephus," Shiflett took a photo of the KISS windows outside the store and posted it to Facebook, Twitter and Instagram, commenting, "My kind of place."
"I have hoped since I opened that I would get some of those type artists because of my proximity to the DoubleTree Inn, so it was a vision I had coming to fruition. I picture my store having pictures hanging everywhere of people who stopped by," Ludlam said.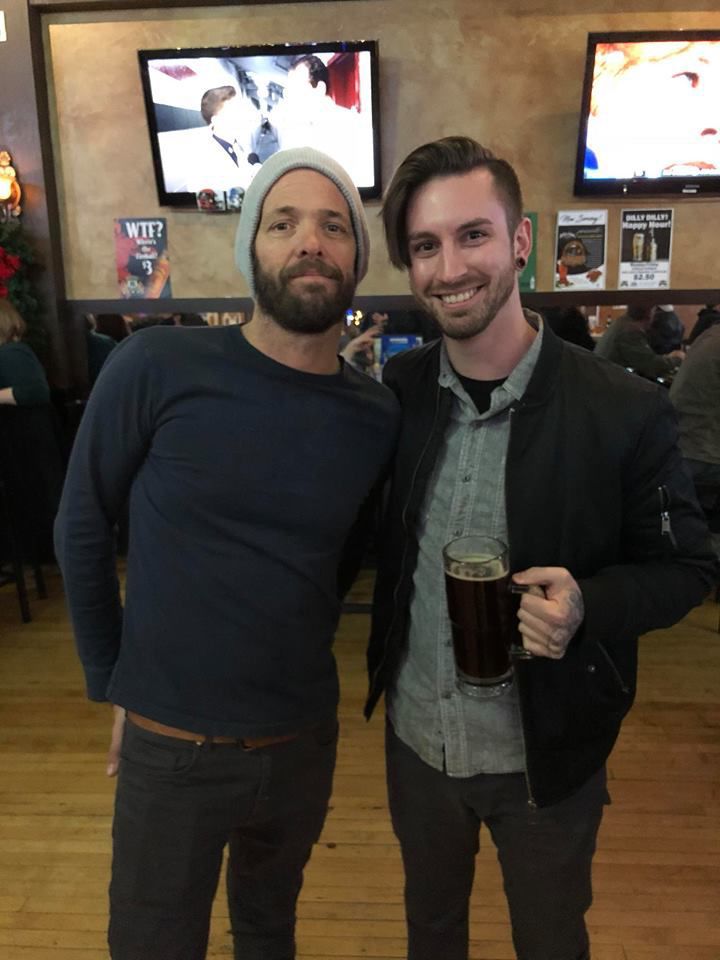 A few hours later, local drummer Marcus Barkac ran into the drummer for the Foo Fighters, Taylor Hawkins, at Hooligans. In August, Barkac's band, Alder Lights, posted a video pitch to open for the Foo Fighters in Billings. They didn't get the gig, but Barkac ended up showing Hawkins the video Friday.
"Taylor was kind, humble and everything you'd want one of the best drummers in the world to be," Barkac said.
Barkac was disappointed Alder Lights didn't get the invite to open for the Foo Fighters, but the video went viral and many Montanans showed their support for the band.