Four well-known singer/songwriters will take the stage at the Garage Pub on Feb. 24. They are Dan Page, Parker Brown, Jared Stewart and Daniel Kosel.
George Moncure, owner of Yellowstone Valley Brewing Co.'s Garage Pub, is excited to have the four musicians performing in the round to showcase their original songwriting.
"In fact, I plan to introduce each, as each of them hold distinct memorable historic appearances at the Garage. Those four on stage together will be a bit historic," Moncure said.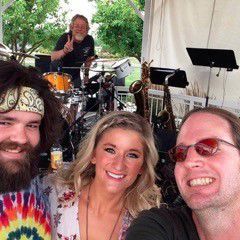 Ellen and the Old School at the Winery
Ellen and the guys will play rock, soul and country music from the 1960s to present day in their Friday night live gig at Yellowstone Cellars & Winery. The music runs from from 7 to 9 p.m.
Ellen and the Old School perform covers from Janis Joplin to George Strait, the Jackson 5 to MGMT, the Beatles to Franz Ferdinand, Grace Potter to Dusty Springfield.