Local triple bill to deliver loud, fast sounds
Rotwood, Tribe and Kill The Messenger, Friday, Jan. 12, 8 p.m. Tickets for the age-21-plus show are $5.
Hailing from Billings, Rotwood is a hard rock/metal band that brings high energy and raw emotion to the stage. They deliver a sound that will keep you wanting more and a stage presence that will melt your mouth.
Tribe is seeking a metal voyage from the ground up from relentless speed and riffs the stomping drums beats and connecting with people who understand and support.
3 Montana artists share Jan. 13 Pub Station bill
Daniel Kosel and Co, Jonah Morsette and Krystal Hudak, Saturday, Jan. 13, 8 p.m. Tickets for the age-21-plus show are $5.
Daniel Kosel is a vocalist, poet, guitarist, and recording artist who has released two original albums. The Montana based singer-songwriter's first EP, "Beartooth Stage" was produced by Leroy Miller and released March 2017. His second album, "The Rain" was produced by Amplify Studios in Billings and released December 2017. Kosel is a prolific live performer and recording artist who is constantly touring and playing live shows filled with emotionally intelligent poetry, soulful vocals, and pretty guitar stylings, delightfully described as Crues Music, an eclectic blend of country, rock, and blues.
He was born in Seattle, Washington and raised in the Carbon County region of Montana. He embraces musical influences including Stevie Ray Vaughan, Dwight Yoakam, George Jones, Keith Whitley, Steve Wariner, Merle Haggard, Aretha Franklin, Rascal Flatts, Sammy Kershaw, ACDC, Segovia, Tommy Emmanuel, Mariah Carey, Clint Black, Chet Atkins, Ozzy Osbourne, and Ronnie Milsap, plus many other great artists.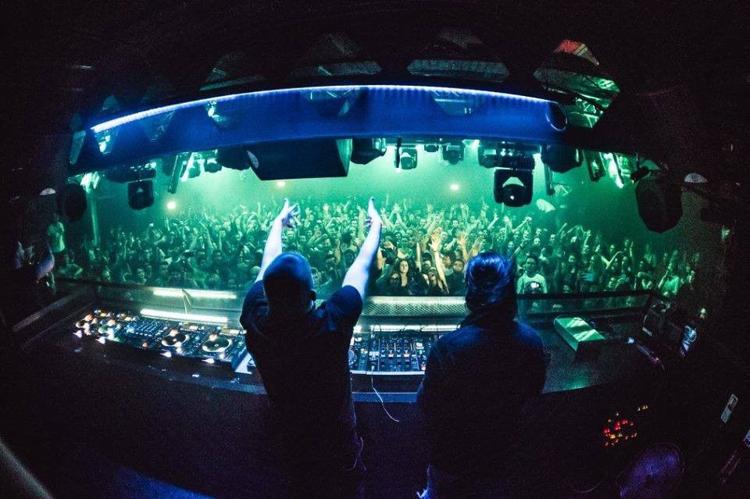 Infected Mushroom bring trance music
Saturday, Feb. 3, in the Ballroom, 8 p.m. Tickets to the all-ages show are $25 in advance, $30 at the door.
Electronic music, mega-revolutionaries Infected Mushroom are renowned for being the sonic innovators of crafting hypnotic arrangements, complex layered melodies and synthetic rhythms known as "psy trance." The duo broke into the scene with the release of their first album in 1999, and unconsciously changed trance music forever.
Responsible for the evolution of psychedelic trance, they have gone on to experience the highest level of success in the psy trance scene, crossing over toward the electronic dance community, selling out venues and headlining festivals worldwide.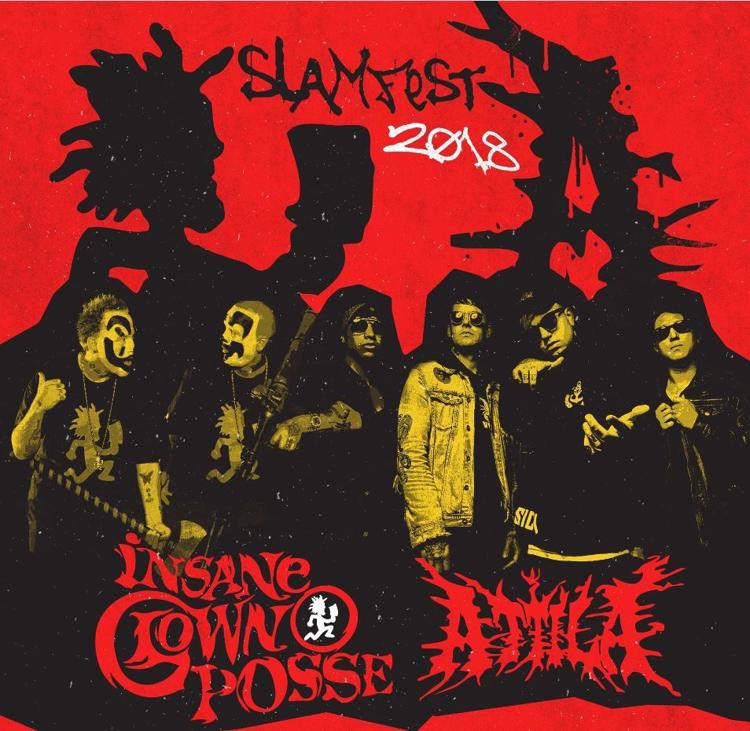 You have free articles remaining.
Insane Clown Posse playing Ballroom
With Attila, Wednesday, March 28, 8 p.m. Tickets to the all-ages show are $27 in advance and $30 day of show.
When Insane Clown Posse emerged from the darkness surrounding Detroit's underground music scene in the early '90s, the world had yet to imagine the impact that the hardcore hip-hop style spawned by these two artists — Violent J and Shaggy 2 Dope — would bring to bear on mainstream music. Shunned by mainstream music players like MTV and castigated in the media, banned from radio airwaves and yanked from the shelves of "conventional" retail outlets, ICP was dealt a hand that seemed destined for swift and certain failure. Instead, the duo amassed a following of millions of fans — endearingly called "Juggalos" — and smashed through the ceiling of music industry expectation.
The fate of Attila was sealed the moment Chris "Fronz" Fronzak was handed a demo by his high-school pal Sean Heenan. It was a disc filled with the extreme sounds of underground metal, housed in the CD jewel case of an album by rapper/actor Ludacris.
It's from these gritty essential ingredients, the "biscuits" of Southern-fried metal like Pantera and the "gravy" of hip-hop like Lil Jon, that Attila was born. Each of these seemingly disparate genres are united in aggressive force; in a shared authenticity; by a determination to keep it real, and with loud dedication to stay true to the game.
Comedian Titus to stop on Amerigeddon tour
Friday, March 16, in the Ballroom. Tickets for the all-ages (mature audiences only) show are $25. Reserved seating at table for four is $160, and for six is $240.
Employing what he's labeled as 'hard funny,' Christopher Titus has released seven 90-minute albums in as many years. He has six one-hour comedy specials currently running on Comedy Central, and his seventh special, "Born With a Defect," premiered in 2017. Known for leaving no stone unturned, especially within his own life and family, Titus takes his audience on a 90-minute ride that will leave them exhausted from laughter. Titus is currently performing his newest show in sold-out theaters across the country. He also formed a production company, called Combustion Films, which produced his last three specials and most recently, a full-length film called "Special Unit" released in 2017.
Young Dubliners return to Magic City
Wednesday, July 25. 8 p.m. Tickets for the all-ages show are $15.
The hardest working band in Celtic Rock is about to start another hard touring year. After a packed 2016 that started in Alaska, cruised to the Bahamas, returned to Dublin, Ireland then toured all summer long in the U.S., they are ready to do it all again in 2017. Once more the year will start in Alaska and cover the entire U.S. March is the usual multi-state mayhem as the Young Dubliners celebrate the St. Paddy's day madness that happily unites the whole country in a mutual desire to go nuts.
"We are very appreciative of how the bands fans have continued to support the live shows. Makes for a crazy but enjoyable year despite the hectic travel schedule" says lead singer Keith Roberts.
In recent years they have twice appeared on ABC's "Jimmy Kimmel Live!," had songs featured in TV shows ("Sons of Anarchy," "Human Target") and toured extensively as a headliner and as the opener for such a diverse list of artists as Collective Soul, Jethro Tull, Jonny Lang and many more.
"Drawing from all nine albums makes for an interesting set list every night and keeps us on our toes" says Roberts. "Playing new cities and venues each year gives us another type of boost. The U.S. is such a huge market full of little hidden treasures in the form of festivals and clubs, there is never a dull moment."