Paul Simon performed his first-ever show in Montana Tuesday night and the crowd at MetraPark's Rimrock Auto Arena lapped up the feel-good rhythms and familiar stories.
Simon is a master musician, yet his live set shows a spontaneous side. The audience roared when he grabbed his guitar and then sat it back down to do a shuffle to the opening melody of "That Was Your Mother."
"If you want to get up and dance, you should do it," Simon invited, and hundreds did.
The upper deck of Rimrock Auto Arena was empty, but the bottom half was full with enthusiastic fans who gave Simon a standing ovation before he even played one note. Simon plays a sold-out show at Ogren Park at Allegiance Field in Missoula Wednesday night.
Simon's music, some written a generation ago, still feels fresh and innovative with his talented eight-piece band filling out every song with exciting rhythms. The two-man horn section alternated between trumpet, flute, sax, French horn and clarinet. And when they weren't blowing they were singing.
"Hello my friends," Simon told the crowd. "I'm very glad to be here. You've got a nice town going here. People in the East have no idea."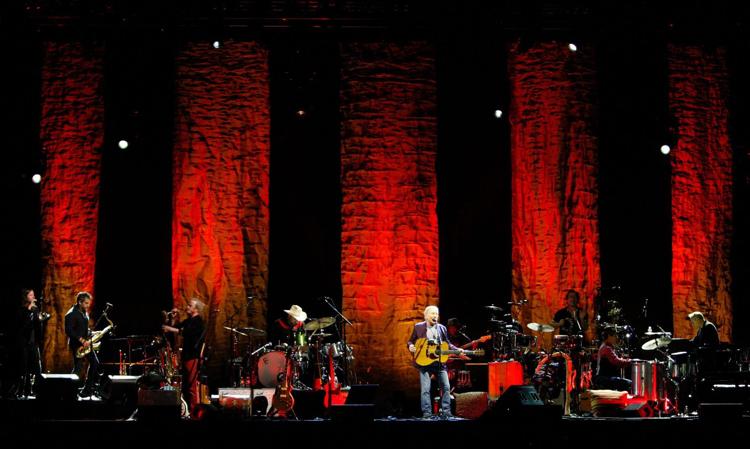 You have free articles remaining.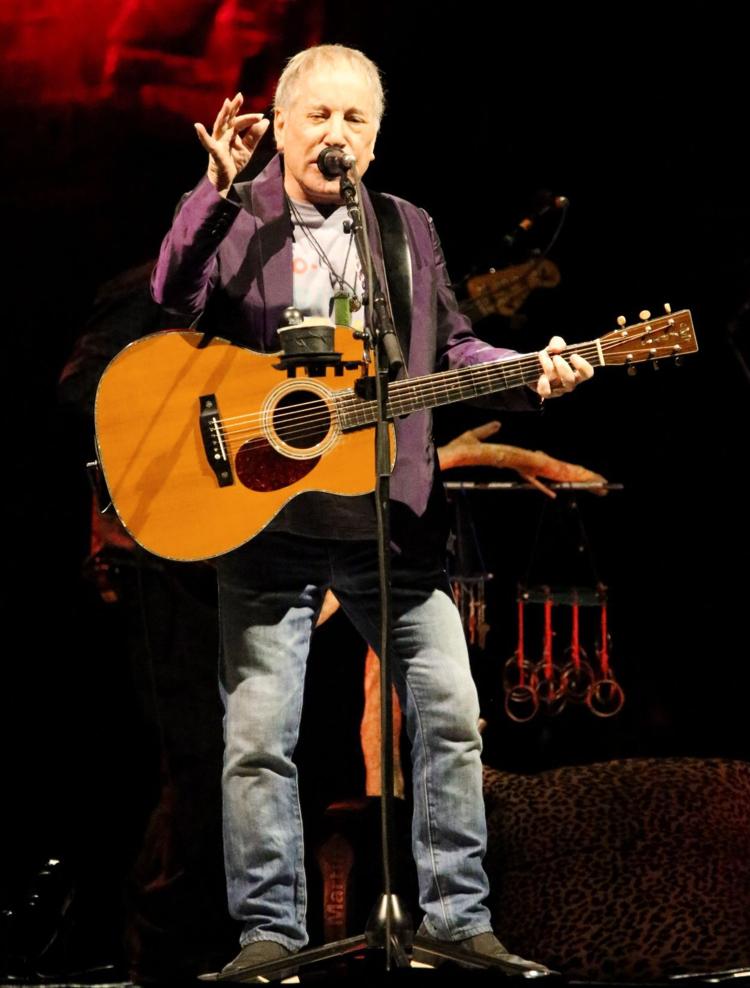 Simon has a sly humor, evident in his songwriting and his on-stage persona. When a few folks started yelling out songs they wanted to hear, Simon invited, "Give me your song requests." After the thunder of voices died down, he quietly said, "I don't do requests."
Simon opened with "The Boy in the Bubble" and then hit three chords on "50 Ways to Leave Your Lover," and the crowd was hollering.
The crowd really got fired up when he performed "Me and Julio down by the School Yard," complete with a little whistling.
He looks fit for 75, and still has a youthful excitement about his music, wiggling his fingers and pointing to bandmates when it's their turn to take the lead.
On one of the Simon & Garfunkel songs he performed, "America," Simon opened with just his guitar and showed that he's still got a clear tenor voice. Simon's solid songwriter is also still intact, evident on his latest album, "Stranger to Stranger," which was released in June 2016. But it was his collaboration with Art Garfunkel as Simon & Garfunkel that produced such well-loved songs that three generations of fans were excited to hear Tuesday night in Billings.