John Roberts estimates he's lost as many as 30 gigs this summer due to COVID-19. The trombonist and front man for John Roberts y Pan Blanco, a group fusing funk, soul, salsa and jazz, has a new set of parameters to navigate in a drastically different landscape across the country for live music.
"It's a weird time, and you have to weigh out the ethical side of it," said Roberts of bringing people together. His band is best known for creating a danceable vibe, something Roberts knows well from the salsa clubs of L.A. where he honed his chops.
"I love it when an audience is just crammed together and everyone is dancing close, but I've lost a few shows because we are primarily that kind of band," said Roberts, who returned to Montana to teach in the music department at Montana State University Billings, where he is now department chair.
Roberts is among several local musicians beginning to venture out again, performing smaller gigs at reduced capacity venues as restaurants, bars and breweries are able to host live music again. His first gig since COVID-19 started its spread across Montana, outside of live-streamed concerts, will be Friday at Thirsty Street at the Garage, formerly Yellowstone Valley Brewing Co.
For the new owners of the long-established music venue and brewery at 2123 First Ave. N., it's a relief to get back to business, even if it's an entirely new business.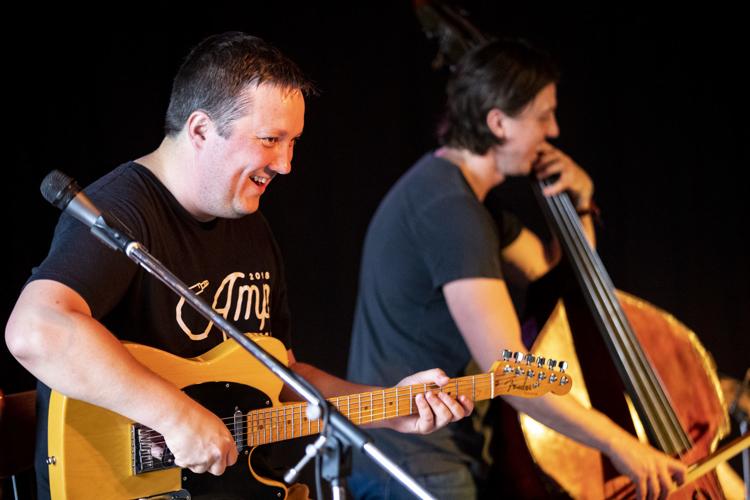 "The Garage is a legend," said Jill Dawson. "Shay and I have always loved live music and just can't miss that opportunity to keep it going." The Dawsons' other business also hosts smaller live musical acts, but has not yet begun hosting events since COVID-19 restrictions were put into place.
Of hosting live music at their new location, Dawson said, "We are pumped, but it's a big responsibility. We don't want to put our employees' lives at risk, or their families. We want to make sure we are doing it right and abiding by the rules."
Marcy Baumgartner, taproom manager for Thirsty Street at The Garage, said she's missed seeing the familiar faces that have long come to enjoy a pint and live music when it was Yellowstone Valley Brewing Company. "I think they've missed us, too. People are just happy to be out seeing live music."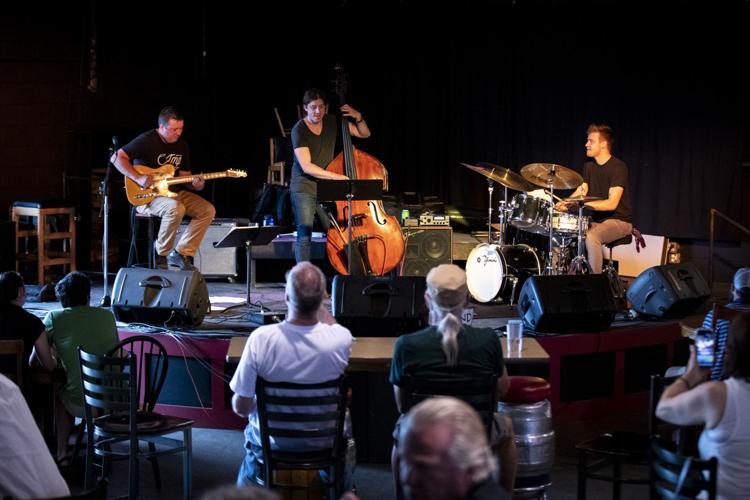 Musicians have been performing small-scale concerts at the popular joint for the past several weekends. Turnout has been "as well as could be expected with the restrictions," said Baumgartner. Businesses serving alcohol or food are required to operate at 75% capacity and maintain six feet between tables, among other rules to minimize the spread of COVID-19. The taproom's full capacity is 164 people, and there is a large patio as well.
"We've had great energy every show," Baumgartner said. "Everyone that comes in is just so grateful to be there and have some tiny amount of normalcy when it comes to going out and seeing live shows again."
There is a catch: No dancing, as ordered by the county health officials.
"I feel like we are living in a 'Footloose' movie," said Baumgartner. Patrons have been respectful and honoring social distancing guidelines, she added, which also don't allow for any mingling or standing around — a tall order at most any popular watering hole.
There was plenty of room for social distancing last week at the Amusement Park Drive-in in Laurel. Hundreds of eager live music fans filled the parking lot for a show with Calvin and the Coal Cars and opener Matt Strachan and the Hoot Owls from Helena.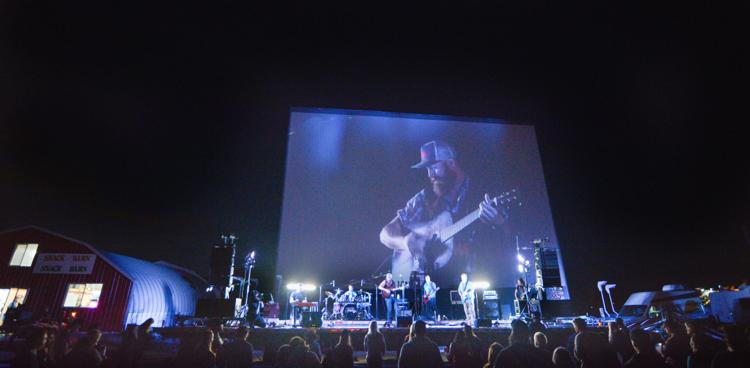 Video of the show was projected on the big screen so everyone could see, and some fans applauded by honking their horn. Many fans sat in lawn chairs, and a few danced with those they came with. 
The drive-in concert is a growing national phenomenon, in many cases reviving long-dark drive-in theaters.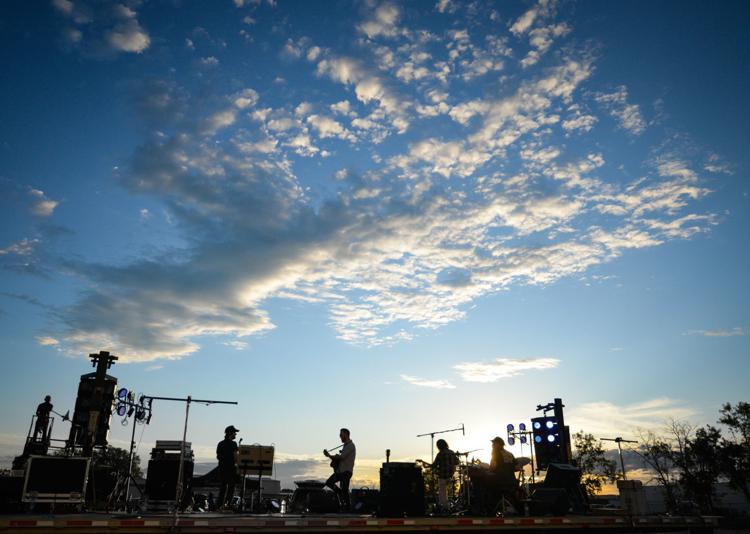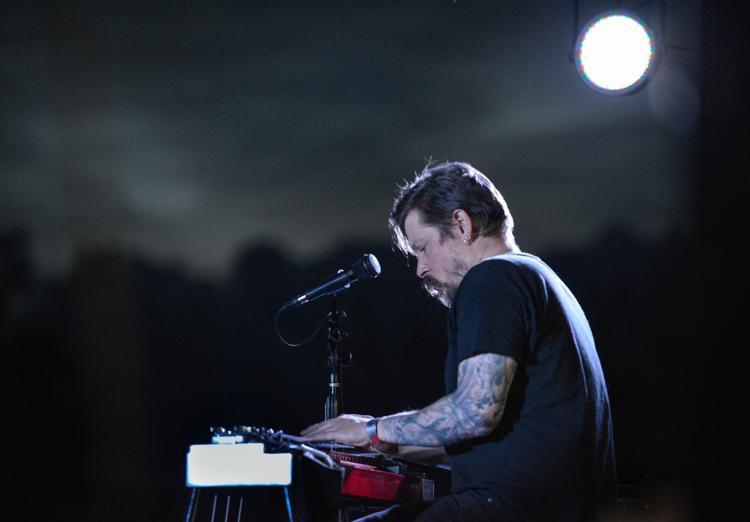 Garth Brooks is simulcasting a live show at more than 300 drive-ins, including the Amusement Park in Laurel, on Saturday. Brad Paisley, Los Lobos, Keith Urban, Remi Wolf and Alan Jackson are among a growing list of stars also playing drive-ins.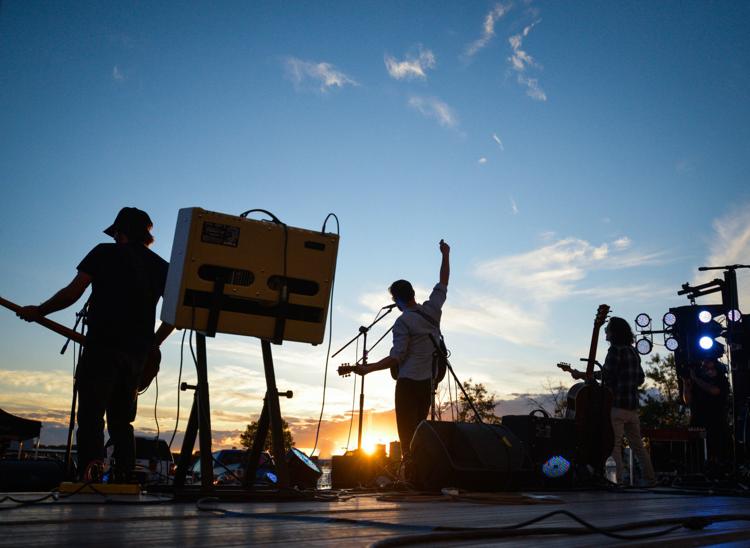 In the saddle again
Erik Olson, who plays keyboard and organ in a variety of groups around Billings, said it's his first time not performing weekly since he was a teenager.
"I have been playing for 15 years without ever missing a week," Olson said. "To have that all go away was really weird, but then it's also weird coming back and starting to play again. It's a new routine that I have to start getting used to."
Olson has missed performing music, "a lot more than I thought I was going to," he said. "It does feel really good getting out and making music with your friends and seeing people you haven't seen in a while. Music is one thing that brings us all together."
Performing some gigs in northern Montana with Kyle Shobe & the Walk 'Em Boys, Olson said it's a different experience up there. "Up in the Hi-Line, people are a little more relaxed with what is going on. The amount of cases that are up there are pretty much nothing. They are on these little islands."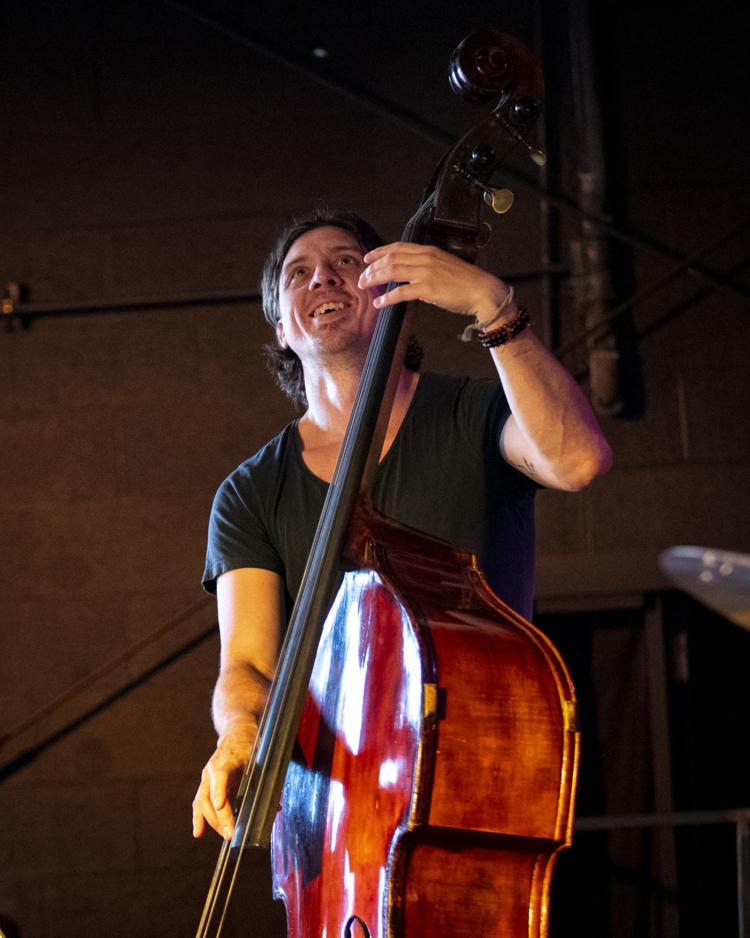 Parker Brown, who performs frequently with Olson and Shobe, has seen patrons in varying degrees of social distancing, from people dancing in Malta to patrons in Billings going out without masks.
"It felt good to play," Brown said, who expected to take a long break from playing music. "One day, I just started getting all these texts for gigs."
Brown said he felt conflicted about performing and was concerned about gathering people together for music, as well as the financial aspects. Some venues are offering full proceeds back to the artists, some are providing a reduced rate based on the venue's reduced capacity, and some are not paying musicians at all.
"It's hard to come back and be a dancing monkey, but people say they need live music," said Brown, who has hit hard with COVID-19 shutdowns. Like so many other performance artists, Brown's entire way of life and means of making money was deemed non-essential. "It's hard not to feel like what we do is expendable."
Now that live music is picking back up, Brown said he decided to join with some friends and just play. "It's not that imperative, but it seems to be imperative enough."
It's easy to get out of the habit of performing, playing or composing once you've stopped, Roberts added, who kept active with live streamed concerts, but missed the audiences. "The live shows are really the only place where you can get that transfer of energy."
Roberts views performance as a "symbiotic thing," he said. "You feel like you have to get it out to people, so part of it is just trying to keep the music going."
For the performance Friday at Thirsty Street at The Garage, Roberts plans to have a smaller four-piece band and perform blues and jazz tunes. "With all respect to what is going on, I think it's still important to keep moving ahead and not letting it die out. You have to find that balance between creating and performing. Everyone is pretty excited about playing music together."
For Olson, money is a concern, but it's not the driving reason to perform, he said. "All of us musicians have been eating Top Ramen for the past three months … I want to get out and play, but in the future I will have to start thinking about making this my full time career again." Olson said the current lack of gigs makes it impossible to return to music full time.
Baumgartner, who manages Thirsty Street at the Garage, has noticed plenty of generosity in the tip bucket, both for bartenders and for musicians. "A lot of them don't get the same perks on unemployment, so they are really in a tough spot. I've seen nothing but gratitude and generosity from the people, including the owners."
"We have to keep these musicians in business," added Thirsty Street owner Jill Dawson. For the first month of live shows, the business gave 100 percent of the door charge back to the musicians. Starting July 1, they will resume taking a percentage to cover the costs of running sound and other minor expenses.
Baumgartner questions what the Garage would be like without live music. "It's just an institution in this town and it has been since '96," she said. "It just keeps evolving into something good all the time."
The brewery is intending to host live music with cover charges on Friday and Saturday nights only and is currently booking live music through the end of the summer. For details, visit www.thirstystreet.com.
Stay up-to-date on what's happening
Receive the latest in local entertainment news in your inbox weekly!