In case you hadn't heard, Garth Brooks was in town two weeks ago.
It was hard to miss. And for four of the five shows, it was even harder to get a ticket.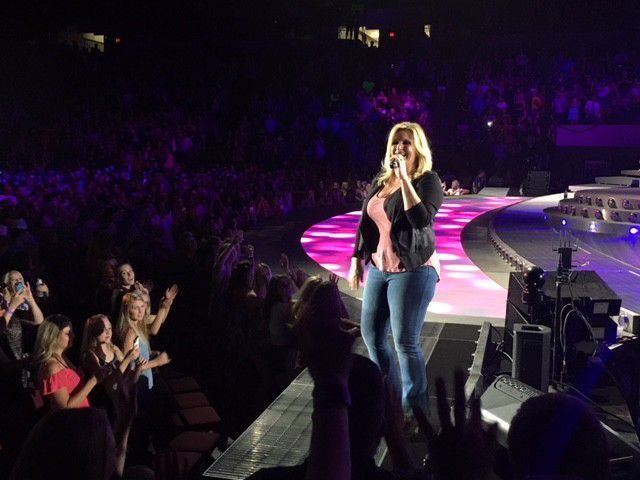 When Sunday rolled around and I didn't have a ticket, I began thinking I should still try to go. When numerous overtures to friends were rejected, I gave up on the idea and went out to dinner with my parents, dejected over missing what more than 50,000 others had experienced.
As I was driving after dinner, though, I was listening to 94.1 FM. The station had all of Garth Brooks' songs on repeat, talked about his impact, the excitement of his show and the city having him back after 19 years.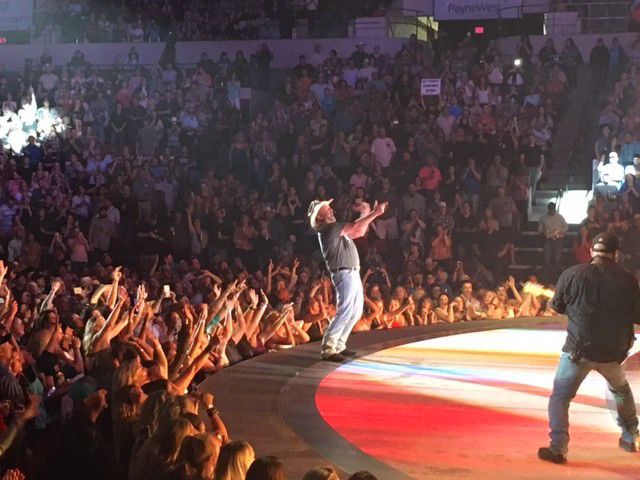 "Screw it," I thought to myself. "I'm going anyway."
I drove to the Metra's upper parking lot, arriving 15 minutes before the evening show – and I jumped in the long lines that twisted down the stairs to entrance. I walked through the crowd and over to the box office asked if any tickets were available.
The woman at the desk looked on her computer for a minute and turned to me, asking, "Are you nice?"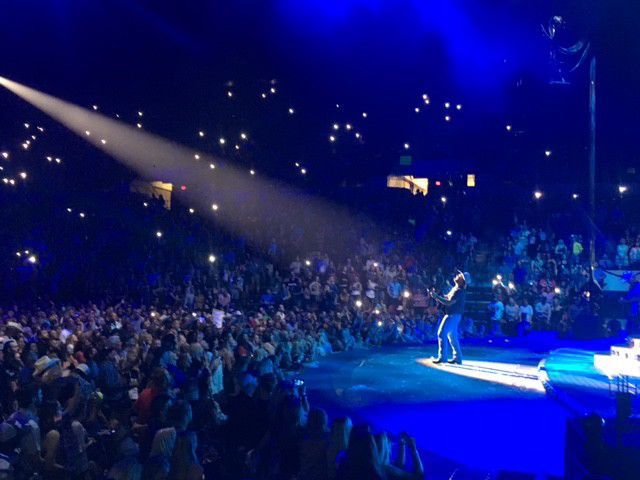 Laughing a little, I replied, "I like to think so."
She and another woman at the box office asked me a few other questions. I thought they were giving me a hard time because I was late to the Garth Brooks ticket party.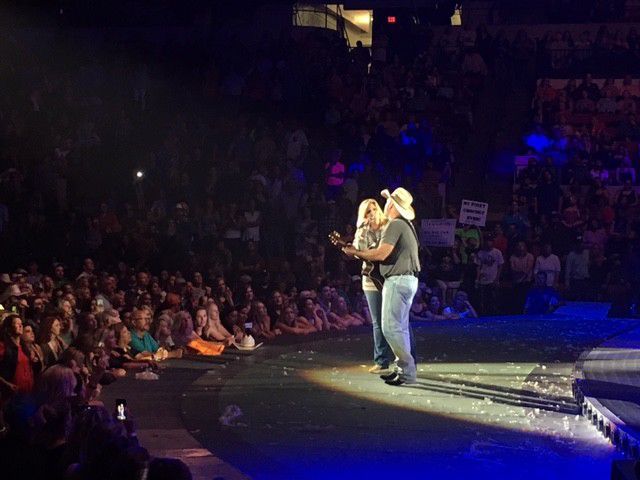 "I have this ticket here," the second woman said. "Right next to the stage, about three rows up, and I'm giving it to you free of charge."
Impossible, I thought. I told her I would pay for it.
"Just make sure you pay it forward to someone else someday," she added.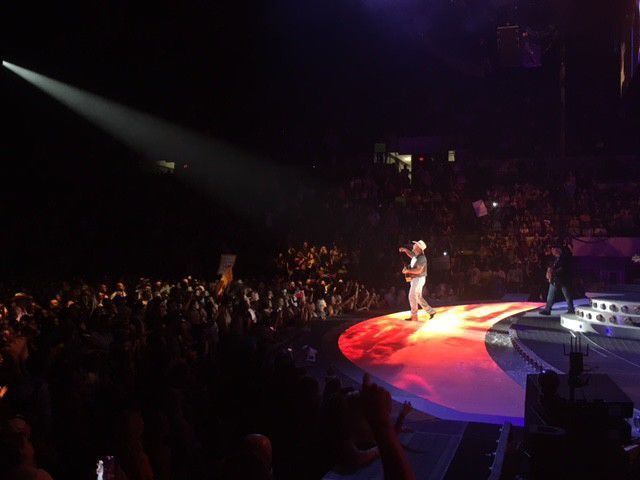 A free ticket to one of the biggest shows Billings has had in, well, 19 years.
In disbelief, I got back in line, wondering how I got so lucky. I'm not the biggest Garth Brooks fan in the world, and I sure didn't deserve this gift.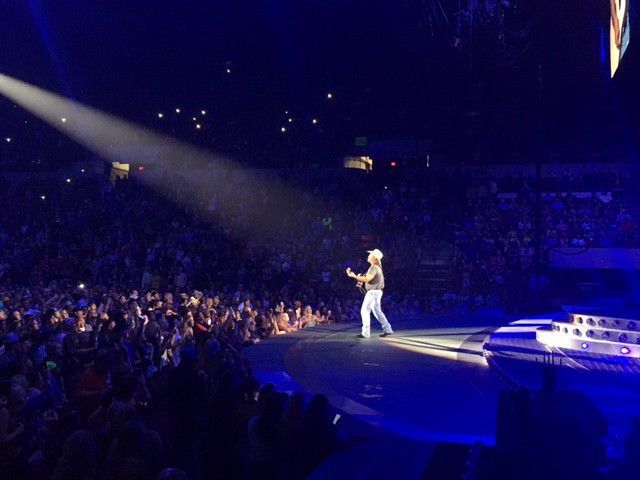 I purchased a concert T-shirt and a couple of beers, and headed to my seat. An attendant helped me find my spot — three rows up from the right side of the stage if you were looking toward Garth.
My spot was right between two ladies, and they had put their purses in the seat.
"Am I in the right spot?" I asked, thinking maybe they were waiting for someone else. They said I was in the right place and moved their bags.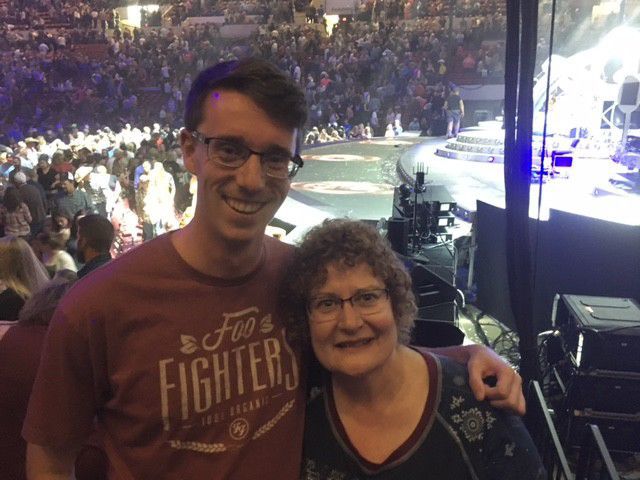 As I sat down, the woman to my right asked, "You didn't pay for your ticket did you?"
Honestly, I wasn't sure what to think of the question. But I shook my head and quietly said, "No I didn't," feeling guilty being there amid those who actually paid.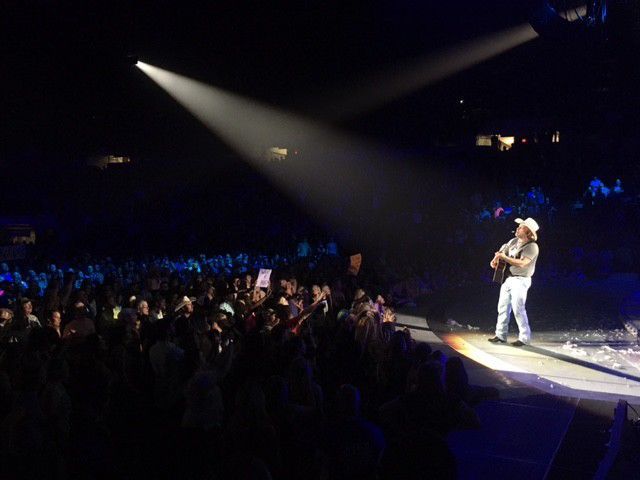 She laughed, "Oh good, I was hoping someone would get it. I thought this seat was going to hold our purses all show."
Turns out Shari VanCleve, from Tracy, donated her ticket to the Metra box office after she was unable to sell it. She decided to give her second ticket away to someone who might show up late.
Somehow, it ended up being me.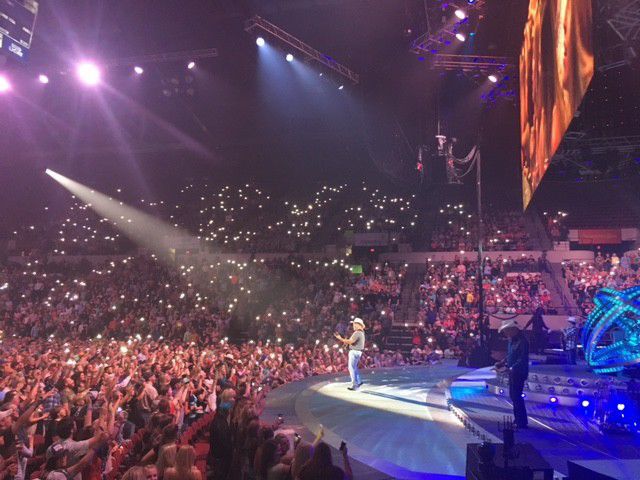 We hung out the entire concert, joking about Garth and shows that have come through. I thanked her over and over for the ticket, which still wasn't remotely enough.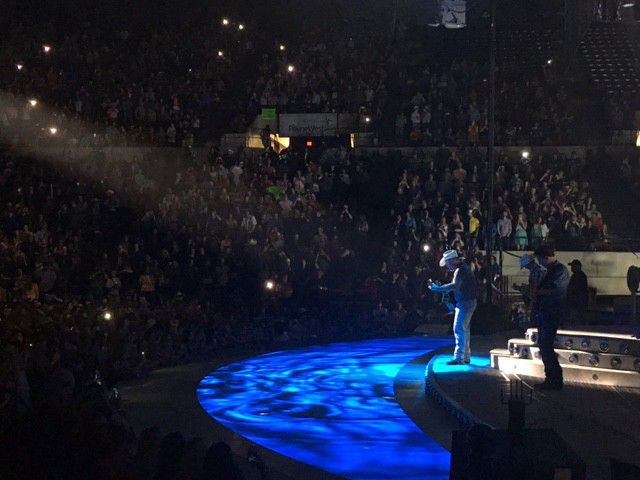 The concert, as those who went know, was incredible. VanCleve also got a guitar pick from the bass player and gave it to me as well.
All the while, VanCleve was just happy to have donated her ticket. She never asked for thanks or anything in return. She said she was glad to see the ticket go to use.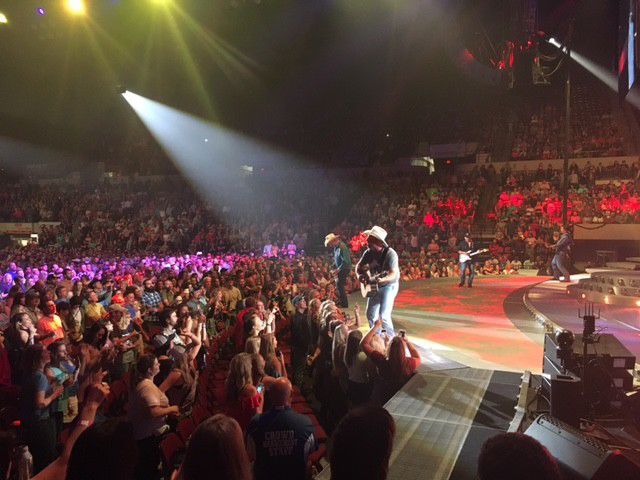 All the same, thank you, Shari VanCleve.