So much of "Supercell" is spent looking up at the sky. Where else could you shoot it but Montana?
The movie, the first feature from Herbert James Winterstern, who also wrote the script with Anna Elizabeth James, is sort of "Twister" Jr., highlighted by a pointed reference to that movie's star Bill Paxton early on in "Supercell's" runtime. 
"Supercell" is named for those big, horizon encompassing storms that inspire awe when you see a photo of them and terror when you see one in real life. It follows newcomer Daniel Diemer as William, a young man who grew up in the shadow of his famous storm chaser father, who was killed by a tornado when William was young. Now a teenager, William gets involved with storm chasing again, much to his mother's (Anne Heche) chagrin, although he's joined his uncle (Skeet Ulrich) and a reckless tour operator named Zane (Alec Baldwin).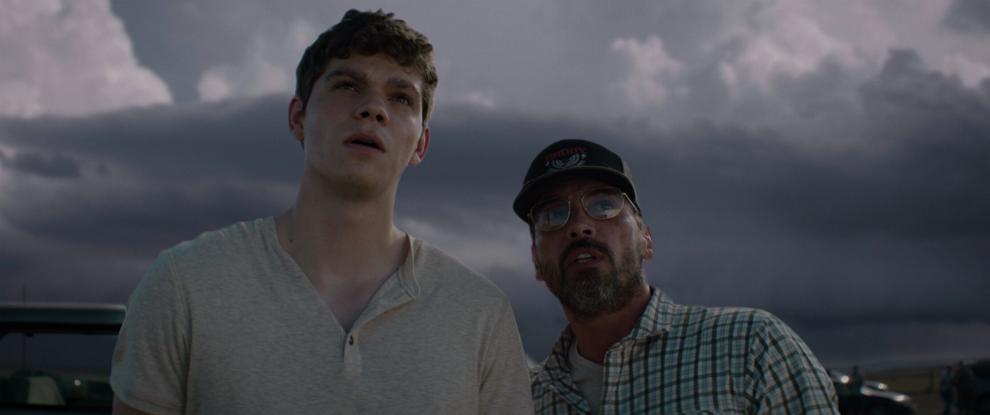 It's set on the southwestern Great Plains, around the Texas and Oklahoma Panhandles. But the big high plains of central Montana stand in for their southern counterparts. "Supercell's" exteriors were shot around Lavina and Hardin. 
Winterstern and his crew spent 10 days shooting out of Billings back in May 2021. Interiors were shot in Georgia, but Winterstern pushed to have the production moved to a more wide open space for the film's exteriors.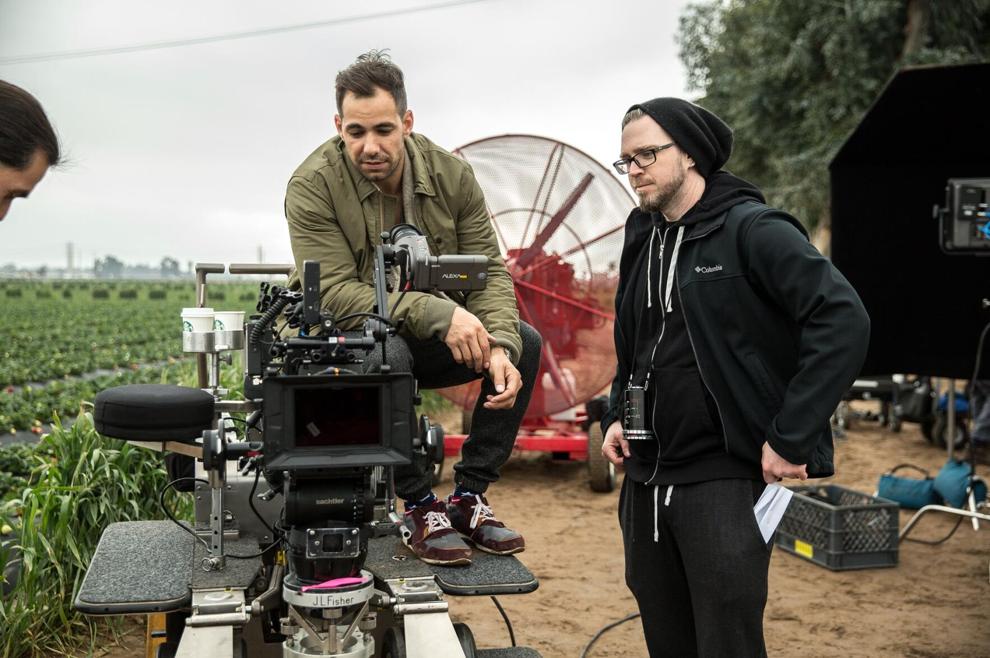 "It's a storm chasing movie, and Georgia is nothing but trees," he joked. 
They settled on Montana for a few reasons. First, Winterstern said, was that the state had the raw open plains they needed. 
"Montana has got these beautiful open vistas and landscapes," he explained. 
But Montana was also an easy pick because of cultural reasons. Winterstern, who grew to love storm chasing on the west Texas plains with his fiance, wanted to shoot in a place that had storm chasing heritage.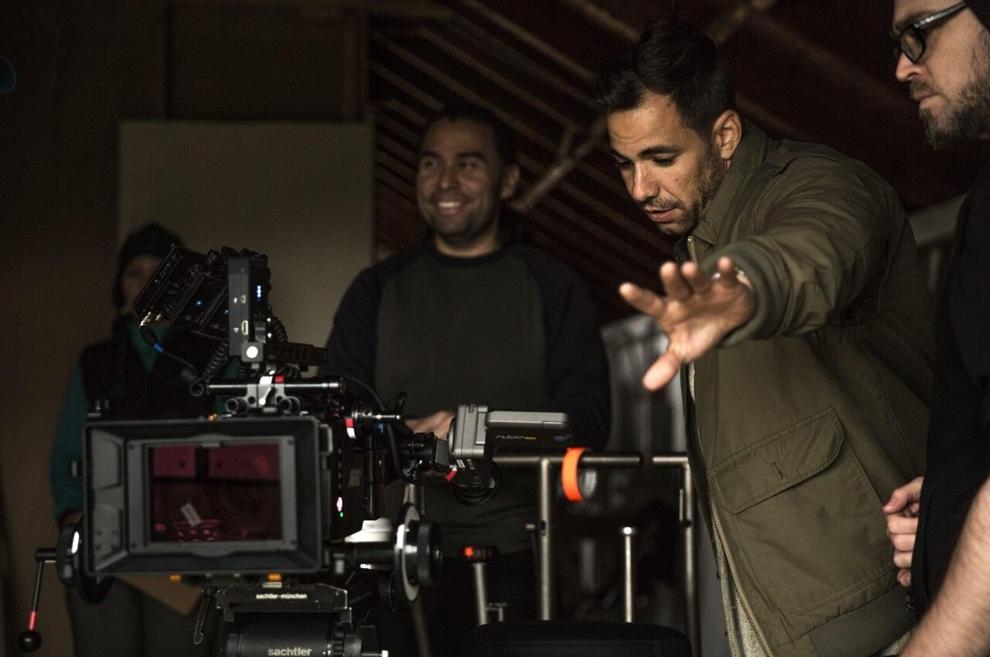 "Montana is known for being a storm chasing destination," he said. But Montana's bigger storms don't usually show up until a little later in the spring, while May is prime storm season in Texas and Oklahoma. By shooting a little further north, Winterstern and his team avoided the worst of the bad weather they were trying to capture. 
Not like that made it easy. They missed Montana's tornado season but still had to deal with the region's notoriously volatile weather. 
"Montana is truly a place where you can have all four seasons in one day," Winterstern said. High winds were an ironic problem, since they're needed, but movie productions need to produce more controlled and localized wind with high powered fans. And they were shut down by lightning a few times. They even had to deal with cold.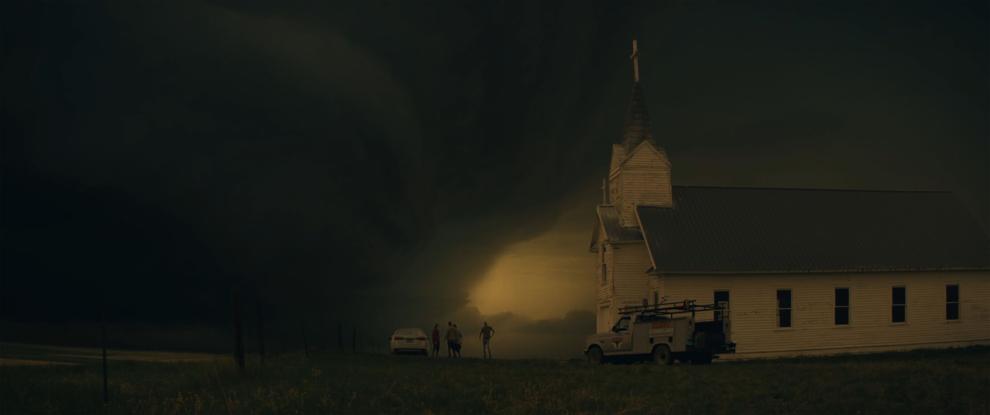 "There was one day where our characters had to play as if it was about 70-80 degrees and muggy, but it might have been 40 degrees," Winterstern remembered. "They had to work extra hard on their performance to not show how cold they were."
That night, it snowed. That was a rude awakening to Winterstern, who had never even been to Montana before the film shoot. 
The vistas aren't the only Montanan elements that got screen time. The "Supercell" crew put out a call for local extras. Local storm chasers came out for a few days, their enormous, rigged out vehicles lending an air of authenticity to the production. 
"It was great to be able to utilize the community," Winterstern said. 
There's even a cameo from Justin Hutchinson, better known as McLovin, the longtime producer of Hot 101.9's Big J radio show. Hutchinson plays a damage surveyor taking stock the landscape after a storm.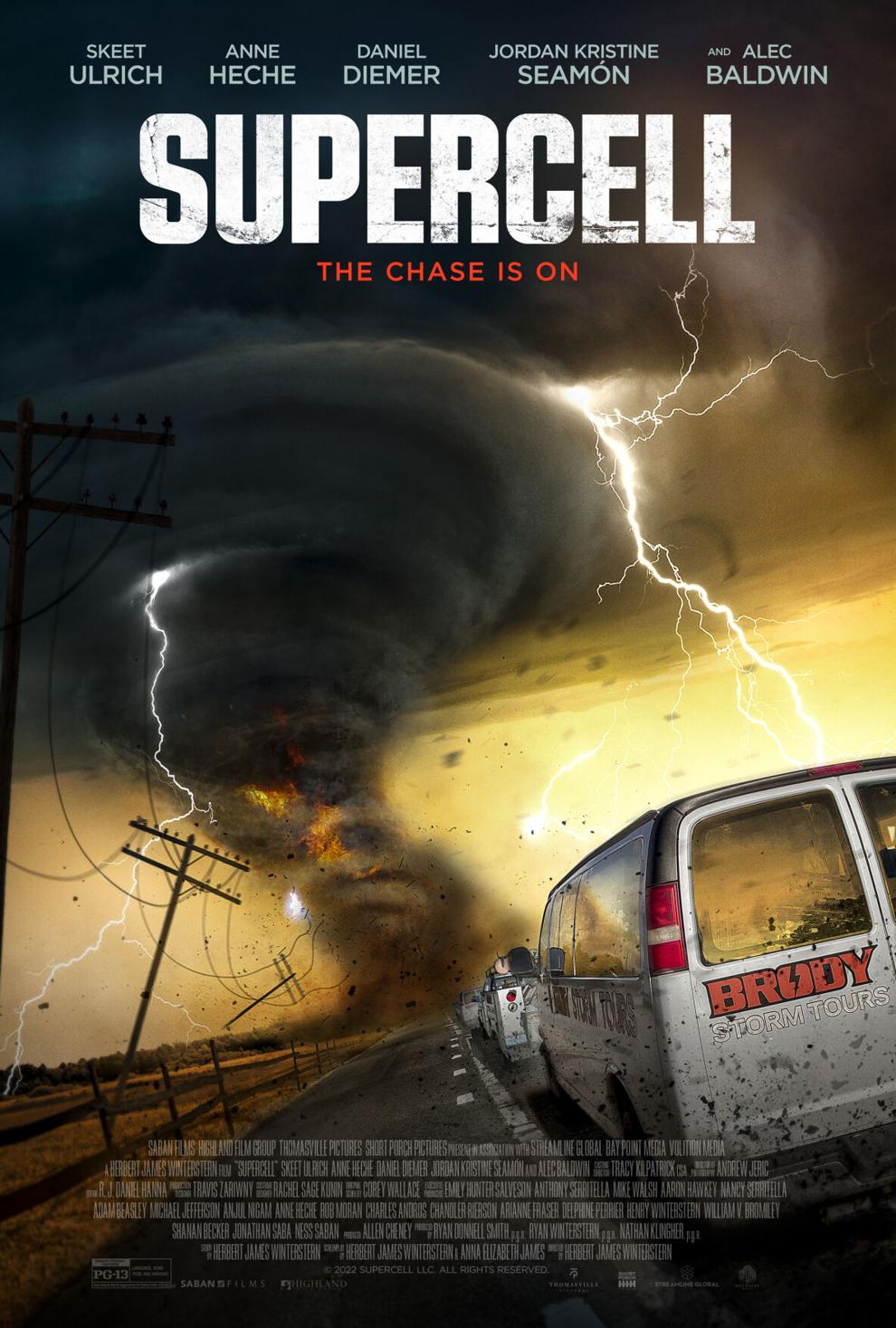 And these are some brutal storms. Winterstern is adept at displaying nature's carnage, with winds and rains that will chew up vehicles and human bodies alike. The storm footage in the movie is fabricated, of course, a mixture of actual storms shot elsewhere and special effects to make it look like the destruction is happening in camera. 
It's quite the task for a first time filmmaker. Wintersten felt like the load was balanced by the veteran actors he worked with. 
Baldwin, who can be a notoriously prickly personality, wasn't on set for very long, but his performance and his character are all over the movie, both physically and in influence. 
"Next few hours, I'm god. Whatever I says goes," his character announces at one point, which might just be something Baldwin always says on film sets. 
"I wouldn't be honest if I didn't say it was intimidating," Winterstern said of working with Baldwin. "But when you're on set, you come to realize that you guys are doing work... Once you get past the romanticism of working with a legendary actor, and living a dream, and you're just there to work, it becomes extremely fun."
The whole thing was a big learning experience for Winterstern.
"You don't want to yell cut," he explained. Rather, you want to allow an actor like Baldwin to go through the scene several times, changing bits of his performance throughout until he finds exactly what he wants to do. That technique gave a small, independent production like "Supercell" to get a huge variety of performance in a short amount of time. 
Winterstern said that filming Baldwin made him a better director. He said the same of working with Anne Heche. The actress, known for roles in "Donnie Brasco" and Gus Van Sant's "Psycho" remake, died in August 2022. 
"I learned so much from her and her ability to just walk on a set and really just perform and understand the story, and just turn it on when I call action," he said. "We got really close over the course of filming."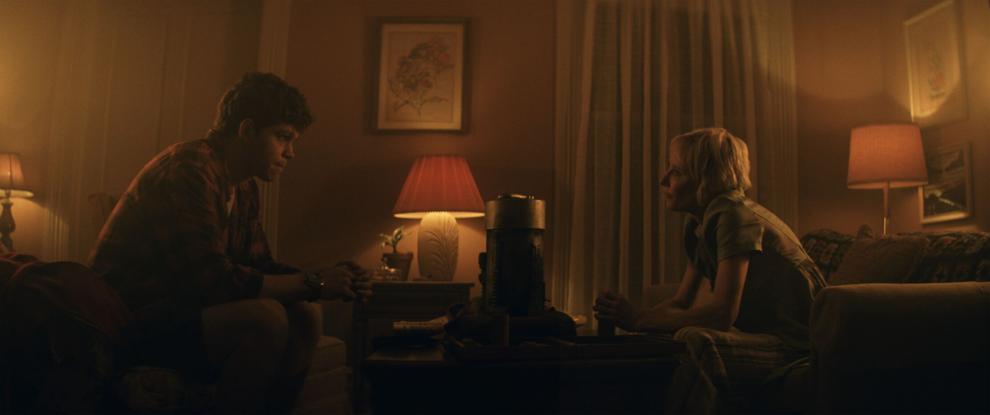 They'd been talking about doing more together, and Winterstern has been trying to set up a screening of the finished film for her to watch the week she died. 
"It just breaks my heart that she'll never get to watch the movie," he said. 
"Supercell" is eye-catching for big shots and special effects, but it's emotions like that that really stand out. 
"I've had a lifelong obsession with weather, and I've had a lifelong obsession with filmmaking," Winterstern said. "I got to merge both of my passions into one."