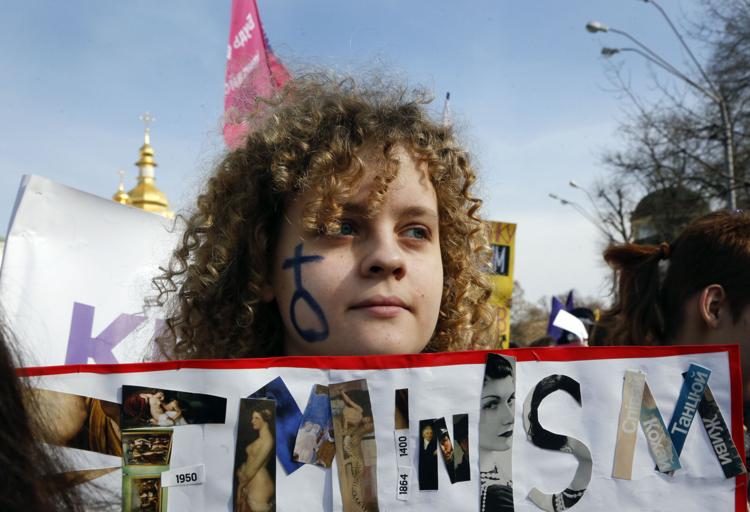 Police in the Ukrainian capital Kiev detained three people as far-right demonstrators tried to provoke activists protesting domestic and sexual violence.
About 300 people gathered on Mykhailivska Square in central Kiev on Friday for the women's rights demonstration. Several dozen far-right demonstrators stood nearby, holding placards reading "God! Homeland! Patriarchy!" and "Feminism is destroying Ukrainian families."
In Spain, where women's rights have become one of the hot topics in the run-up to a general election next month, many female employees didn't show up to work Friday. Others also halted domestic work or left to men the care of children and ill or elderly people.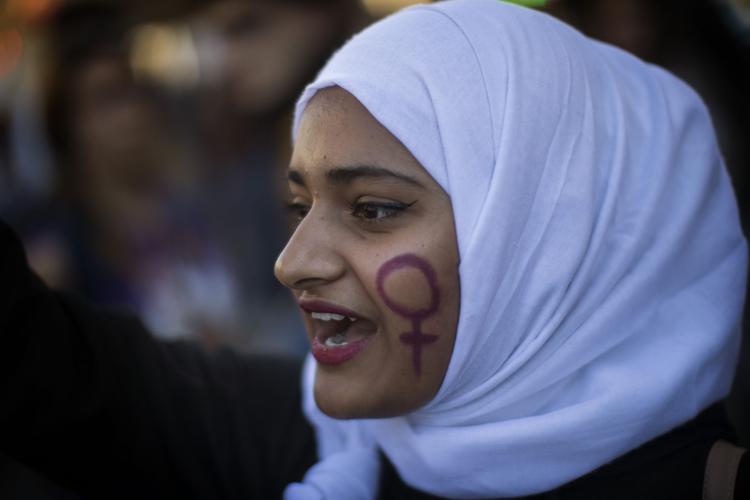 In neighboring Portugal, the Cabinet observed a minute of silence Thursday as part of a day of national mourning it decreed for victims of domestic violence. Portuguese police say 12 women have died this year in domestic violence incidents — the highest number over the same period in 10 years.
Pope Francis hailed the "irreplaceable contribution of women" to fostering peace.
"Women make the world beautiful, they protect it and keep it alive," the Argentine Jesuit said.
Francis has vowed to give more decision-making roles to women in the Catholic Church, where the priesthood —and therefore the highest ranks of authority— is reserved for men. Some feminists bristle at Francis' frequent use of the term "feminine genius" and his focus on women as mothers.
In Germany, topless feminist protesters went to one of the country's most famous red-light districts in Hamburg and pulled down a metal barrier wall intended to keep out women — other than prostitutes.
A half-dozen women belonging to the Femen activist group had the slogan "No brothels for women" written on their bare back in black lettering.
Legally, all women are allowed to enter the street, but in reality most women obey the signs saying, "Entry only for men 18+."
In France, the first Simone Veil prize went Friday to a Cameroonian activist who has worked against forced marriages and other violence against girls and women. Aissa Doumara Ngatansou was married against her will at age 15 but insisted upon continuing her studies as a young wife. She has since turned her attention to victims of Boko Haram extremists.
The French award is named for the trailblazing French politician and Holocaust survivor Veil, who spearheaded the fight to legalize abortion.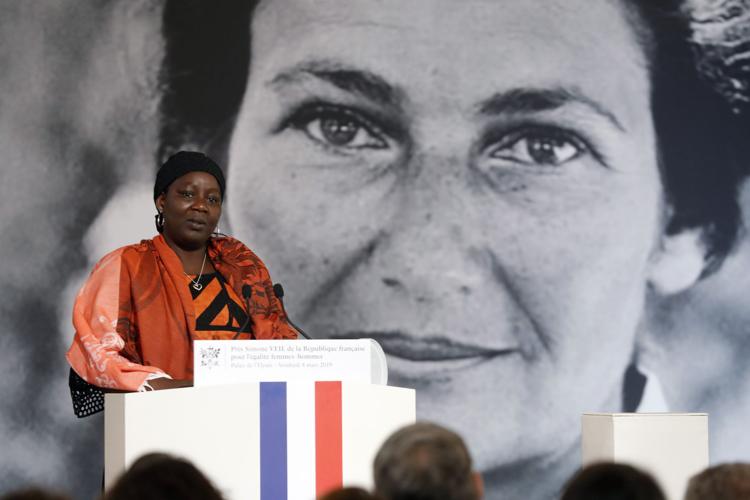 Meanwhile in Russia, International Women's Day is a public holiday but it mostly lauds gender roles that are now outdated. As is his custom every year, President Vladimir Putin gave a speech thanking women for their patience, good grace and support.
"You manage to do everything: both at work and at home and at the same time you remain beautiful, charismatic, charming, the center of gravity for the whole family, uniting it with your love," Putin said.
In Turkey, four female members of Turkey's gendarmerie units found an unusual way of marking the day: rappelling down from Istanbul's 15 July Martyrs' Bridge connecting the city's European and Asian sides and into the waters of the iconic Bosporus.