Anniversary isn't the right word.
There's nothing to celebrate about the fact that it's been 30 years since a man climbed through the bathroom window of a Billings home, walked past the room where a mother slept with her nightmare-prone son, grabbed a belt and stuffed it in the mouth of an 8-year-old girl, threatened to kill her if she made noise, raped her three times, covered her head with a pillow, and climbed back out the window.
March 20 marked 30 years since Linda Tokarski Glantz was attacked by a stranger in her own home.
This is the first time she's shared her name with the public that has followed the twists and turns of the case through the court system for decades, reading newspaper stories and watching television documentaries that did not include her voice. It is important to Linda that people understand how she seemed to have been delivered justice with the conviction of Jimmy Ray Bromgard in 1987, had it ripped away in 2002 by the uncomfortable truth that he was innocent, and today is waiting for the conviction of Ronald Dwight Tipton in a case that might not ever reach trial.
In telling her story for the first time in public, she hopes to take ownership of it. She wants people to know she loves who she has become, that the attack does not define her, and that the charges filed in Yellowstone County District Court are about her.
This is Linda's case. This is her story. 
---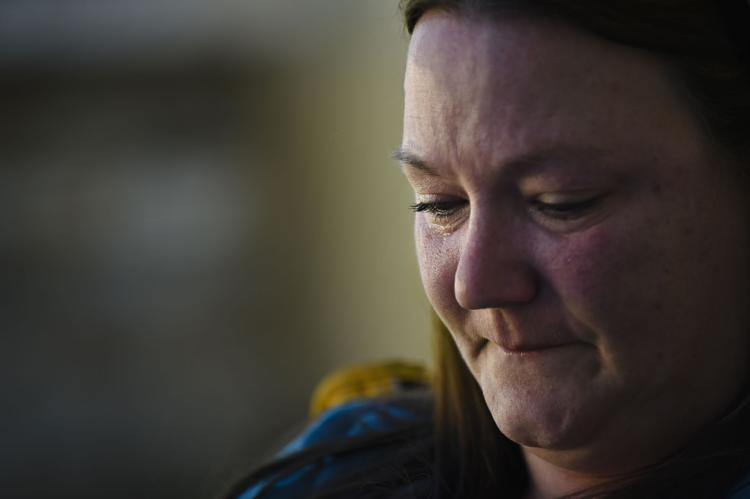 Many details from that night are fuzzy. Some never stuck. Others faded.
Trauma can scatter memories that would come clearly any other day. Doctors call it psychogenic amnesia, a common diagnosis among rape survivors.
She doesn't remember much about the interview with police at her house a few hours after the attack except that one of the detectives leaned forward when he sat. The cat batted at his dangling tie as he talked with Linda.
"I had to use embarrassing words. Words that are embarrassing at 8 years old, like penis and vagina," Linda said. "And it was scary."
A transcript of the interview provides details beyond the reach of her memory.
After asking Linda to spell her last name, confirm her birthday, age, address and phone number, Detective Charles Regan said, "All right, last night, when you were sleeping or early (this) morning, can you tell me what happened?"
"Well, he, I well I thought it was my dad," 8-year-old Linda said. "That he was uncovering me and then I opened my eyes and thought it was mom and then I got a better look at him and he had a mustache and he had brown hair and he, and he took off my clothes and he said 'if you don't shut up I'll kill you' so I did what he said."
Thirty years later, Linda sat on the couch in her living room, a golden lab mix lying at her feet, as she recalled what she could about that night.
"I don't know that I thought I was going to die. But I remember just thinking he's going to take me away from my family forever. I don't specifically remember the actual pain. I think that was kind of taken over by some fear."
After her attacker finished, he put a pillow over her head and told her to stay still. She remembers thinking "that he was still in the house, that he was hurting my other family members." The memory of that fear causes Linda to choke up.
"That's the scary part. I don't know how I got the courage to get up, run down all the stairs and run into my dad's bedroom and tell him there was somebody in the house."
Linda said her parents "did everything right." They believed her, called police, took her for a forensic exam and put her in counseling right away. Although parts of that experience were difficult, she now says she would not have wanted them to do anything differently.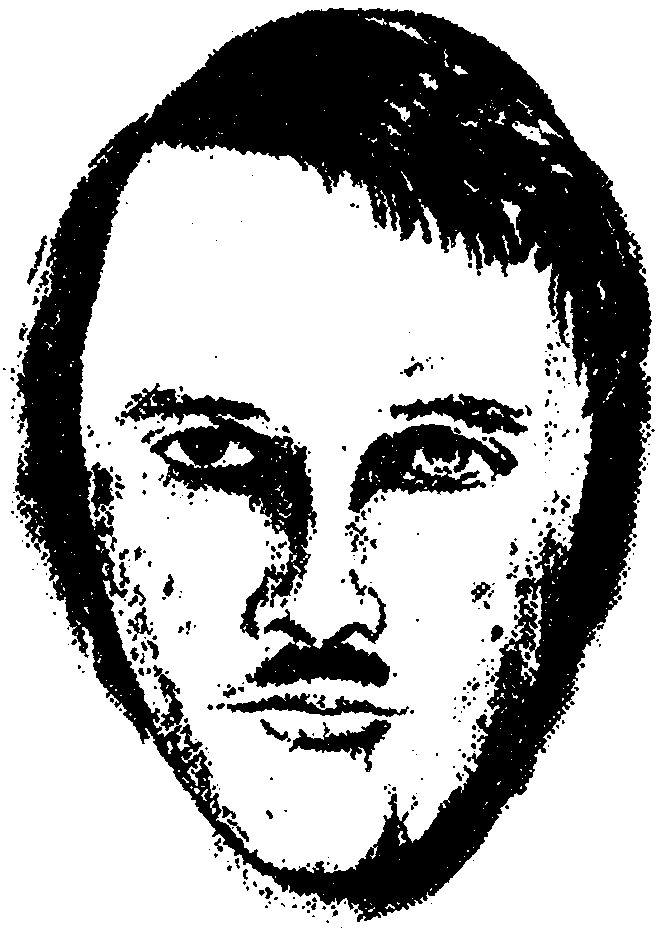 "I remember walking in (to the hospital) and it was one of my classmate's dads," she said. He explained that another doctor, a woman, would be there shortly to do the exam. Linda remembers him saying, "You are not the only person this has ever happened to."
To an 8-year-old, the words that he might have meant to be comforting came across as anything but.
She remembers thinking, "I don't care about other people." It would be years before Linda realized how many other kids have been sexually assaulted — 1 in 5 girls and 1 in 20 boys — and discover the odd strength gained from hearing others' stories.
When Linda went home that night, mattresses had been dragged down the stairs and laid on the living room floor. Only her older sister, 11-year-old Michelle, knew what had happened. Her younger sister, 5, and the twins, 3, assumed it was a spontaneous family sleep over. Later, rooms would be swapped so Linda could sleep closer to her parents.
Meanwhile, police circulated a composite sketch based on Linda's description. One officer thought it had a striking resemblance to 17-year-old Jimmy Ray Bromgard, who had been booked several times on minor charges related to teenage misbehavior.
Just a couple of weeks after the attack, Linda identified him in a lineup, and he soon was charged with her rape. Linda remembers being congratulated for doing a good job.
One day in November of that year, she awoke expecting to go to school. Instead of climbing into the car with her siblings, her dad said, "Hey, your trial is today."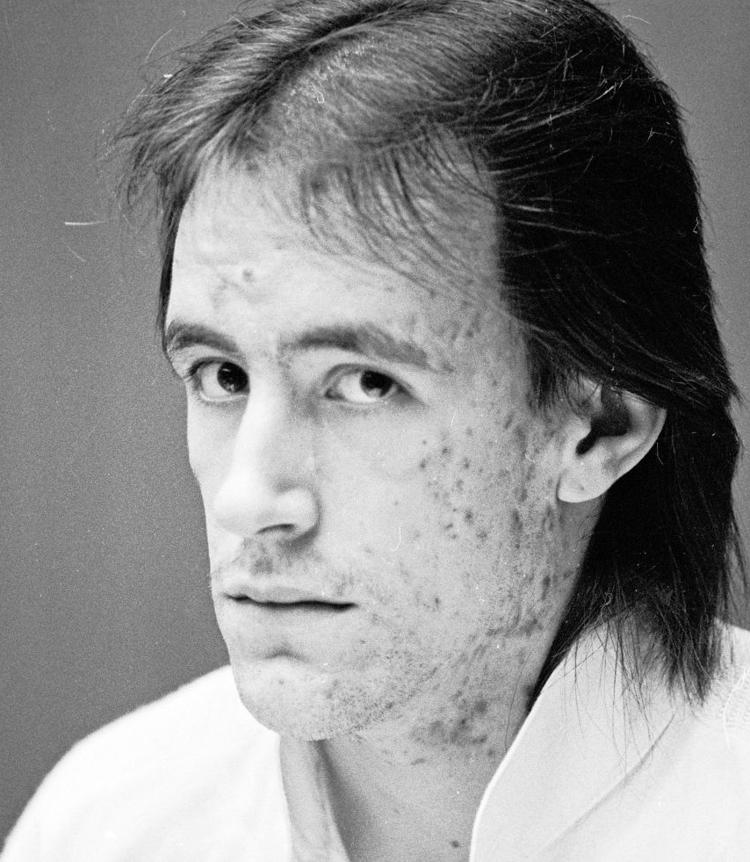 When Linda took the stand, she told the jury she was "60 percent, 65 percent sure" that Bromgard had been her attacker. Later asked to describe her confidence without using a percentage, Linda said, "I am not too sure." After testifying, Linda's aunt took her to Rimrock Mall for pizza and bought her a giant teddy bear.
Bromgard's attorney never objected to Linda's testimony.
The jury believed her, and they believed the scientific expert who said Bromgard's hair matched those found in Linda's underwear.
Bromgard was convicted and received the maximum sentence, 40 years in prison, because he would not admit his guilt or show remorse.
Before the sentencing hearing, Mark and Kathleen Tokarski wrote a letter to the judge describing how their daughter had changed.
"She has become moody, suffers from undefined fears (doors must be locked on vehicles at all times), has developed a quick temper, and is quick to cry and stomp off," they wrote on Dec. 2, 1987. "We can only hope that time and the knowledge that Jimmy is behind bars, will heal the wounds."
At 8 years old, Linda mostly worried that people knew. That kids from class knew.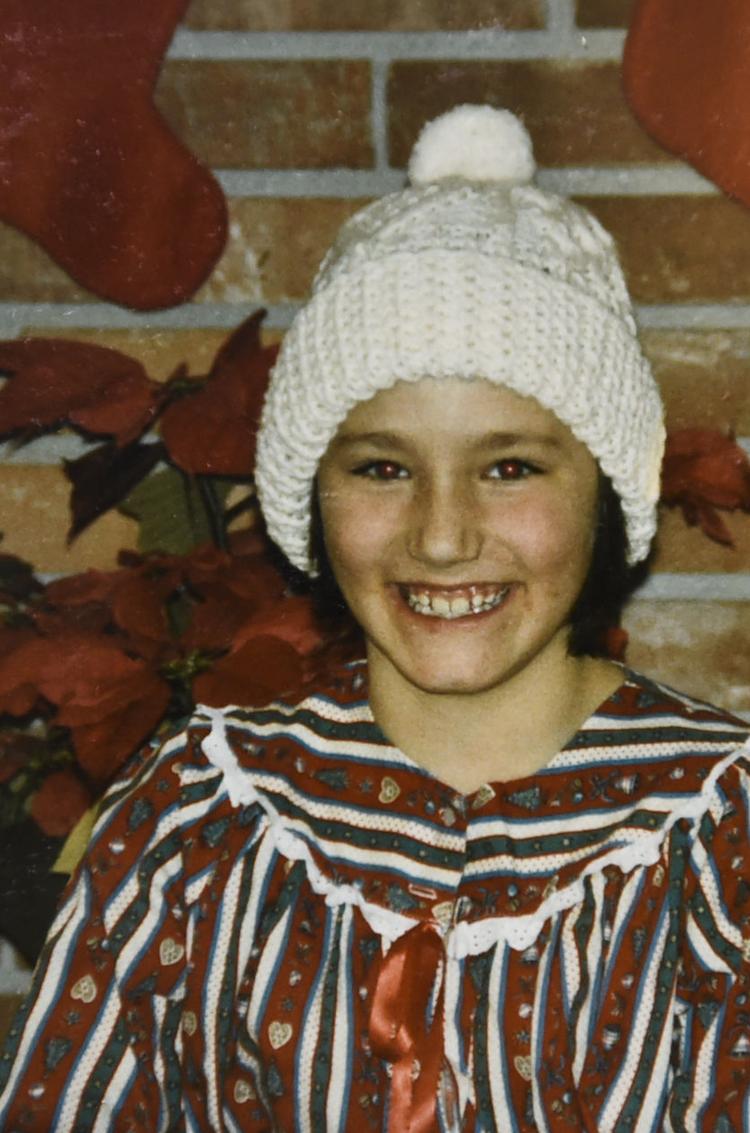 "You have a small world at 8 years old and even in your small world you can't talk about it. You're embarrassed to talk about it," she said. "It's a very lonely, lonely feeling."
Her parents told her school, although she's uncertain how long that continued. At least at first, she stayed inside during recess with her favorite teacher. Some days she was pulled out of class for therapy. Rather than walking the few blocks to a friend's house, her dad now drove her there, and they played inside. The calendar on her bedroom wall only had one date marked. She drew a frowny face on March 20.
Every day for years, Linda thought about what had happened.
"There was a long time in life I was ashamed and embarrassed … of what had happened to me," she said. "I think as I'm getting a little bit older in life and the more I read about these situations and how people handle it you realize it's nothing to be ashamed or embarrassed about. I feel also that if I actually put my name out there in even more of a public setting, it feels like I'm taking a little bit of control of it."
It's tough for Linda to say how the attack shaped her. It is complicated. Unlike older survivors of violence, she's lived nearly her whole life with this memory.
"I never know if my life is a result, is what it is because of this, or in spite of it. Or if this wouldn't have happened, would my life be different now," she said. "There was hardly any before, before there was the after."
For a long time, Linda has led a dual life.
To most people, she was their bartender at the Old Faithful Snow Lodge or the woman who managed their escrow papers. To those closest to her, she was the brave woman who had overcome an unspeakable horror to become a compassionate wife and friend.
Sometimes what she does remember of that night is close, a shadow she can't shake. Each day, she sees it in the corner of her mind's eye and braces against the possibility of a trigger that at best will distract her from the routines of life and at worst will lead to a meltdown.
Other times, Linda does not think much about the attack, if at all. Instead her mind is crowded with the mundane: What will Patty fix for dinner tonight? What should I watch on Netflix? Did Daisy get enough exercise today?
"That's a part of your life and a main part of your life, a big part of it. And then when it stops becoming a big part of your life you don't even know how that ends up happening."
Linda has thought a lot about that night, but add up all those moments and they are dwarfed by the rest of her life.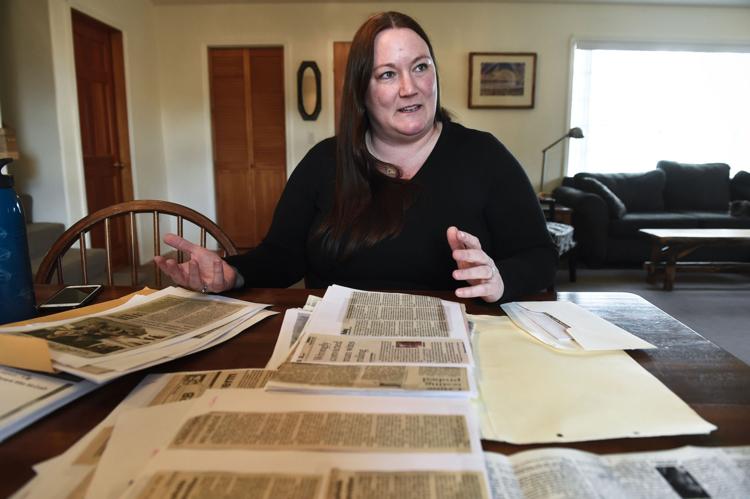 Sitting at the dining room table in her Livingston home, Linda opens a photo album that her mom made for her.
She points to one of her favorite pictures, a snap from when she was about three years old. She sits with her right knee to her chest, flashing a toothy smile as the wind sweeps back her bangs. Another shows Linda and her sister Michelle grinning as they stood at a Yellowstone National Park overlook, their hair held back by bandanas.
She notices for the first time there is just one photo from 1987. She speculates there was too much else going on — like the trial — to take family trips or photographs.
The pictures resume in 1988 with more images of camping and sibling silliness. In one, the girls are dressed up and dancing, probably singing along to the latest Madonna hit.
Linda flips another page in the album. Tucked into the sleeve is the tassel she wore at her 1996 graduation from Billings Central Catholic High School, where she played basketball but preferred volleyball.
Soon after, she moved to Missoula and enrolled at the University of Montana. As part of orientation, freshmen attend a presentation about consent, sexual assault and campus resources. The teens were asked to stand up if they, or someone they knew, had been raped.
"Everybody stands up. Because everybody knows somebody. But I remember that moment specifically was really powerful," she said.
Linda realized for the first time that she was not as alone as she felt. "I started bawling."
She deflected concerned questions from her new dorm friends. "I'm fine," she told them.
She later left college, unsure what she wanted to do.
Linda turns the page to 2000. She had taken a job at Yellowstone National Park.
"That is the first picture we … ever took together," she said, pointing to a photo of herself wrapped in the arm of Patty Glantz, the man she would later marry.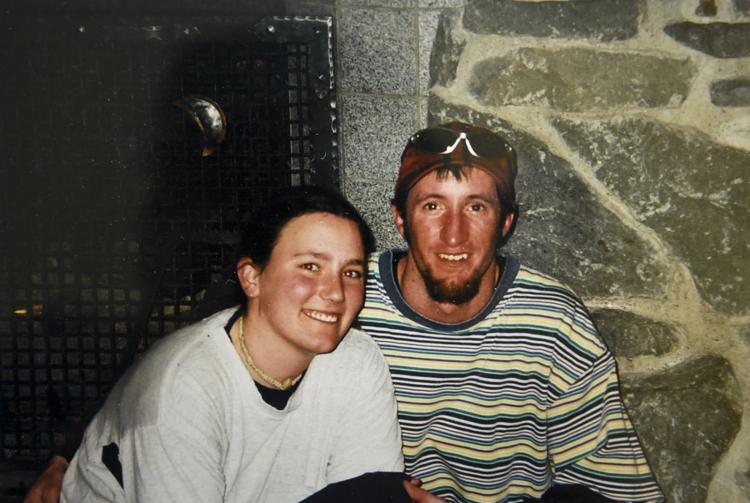 The album is crammed with photos from life in the park's interior where she and Patty lived for more than a decade. They bought a Twilight Bungalow travel trailer and moved in together. She worked her way up from housekeeping to bartending. During the two-month breaks between seasons, they could stay and enjoy the park by themselves or they could travel, to visit his family in Tennessee, or hers in Denver, Bozeman, Billings and New York.
One day in 2002, Linda was visiting when her mom pulled her aside into a bedroom to talk.
Kathleen told her daughter that she'd been called by the Innocence Project, a New York nonprofit that worked to free people who had been imprisoned for crimes they did not commit. They had told her they were reviewing Jimmy Ray Bromgard's case. Her case.
"The woman said he really has no case, so don't worry about it," Kathleen told her daughter, perhaps sheltering her.
Linda replied, "Well, he did it. We're fine." 
---
Click here to learn more about sexual assault support services and groups that accept donations to help adult or child survivors.