Sherry Haynie paused for a moment when talking about teachers she's seen come and go at Vida School.
The two-classroom, K-8 country school north of Circle is Haynie's home, as much as the house you can see from her classroom windows. She went to school there, and has been a teacher there for 17 years.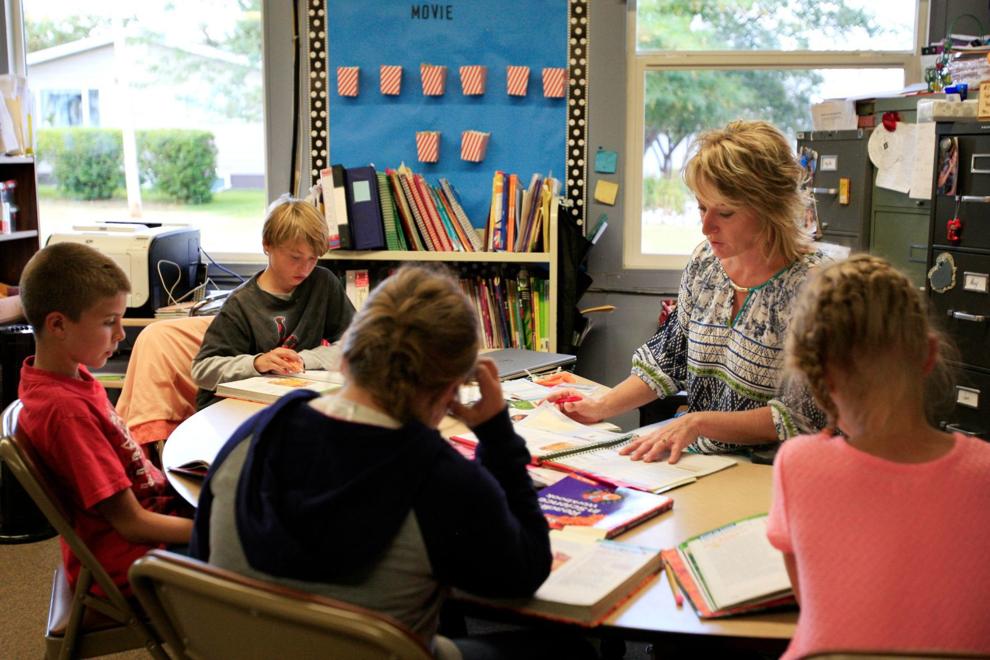 "I have felt kind of left out here. … There are teachers that don't get it," she said, picking her words carefully. "I don't know what you would do to keep them."
Finding and keeping teachers is a growing challenge for not only the state's smallest schools like Vida, which sent seventh- and eighth-graders about 30 miles away to Circle this year after coming up a teacher short, but for schools across Montana.
Glendive / Sidney
Glendive and Sidney, regional hubs for eastern Montana, have resorted to recruiting teachers internationally.
Terry
Terry, small but right on I-90, turned over nine of the district's 17 total teaching positions going into this school year.
Winnett
Winnett didn't find a physical education teacher until the superintendent convinced an athletic trainer and university instructor to take the job and pursue alternative certification.
Reservation schools
Reservation schools often struggle even more, grappling with achievement gaps and cultural disconnects.
Yellowstone County
Even districts near Billings see fewer applicants than they used to.
Almost all rural schools pay less than larger districts, and Montana salaries are dwarfed by those in Wyoming and North Dakota. Rookie Montana teachers are paid worse — about $28,500 in base salary at the fed's latest count in 2011-2012 — than any other state in the country. Next door, Wyoming pays more than $43,000. Small schools have fewer colleagues to seek advice from and often fewer training opportunities. Some folks don't enjoy living in a town where "everyone knows what you did at the fair last week," as Terry superintendent Tammi Masters said.
And for new teachers, the classroom isn't always what they expect.
"I heard, 'Well, I didn't think it was going to be like this,'" said John Demming, a Circle science teacher who previously taught education courses at a Minnesota university.
As veteran teachers retire, schools struggle to replace them, often hiring rookies who are likely to leave after a year or two for a larger, higher-paying district — a cycle that hurts kids.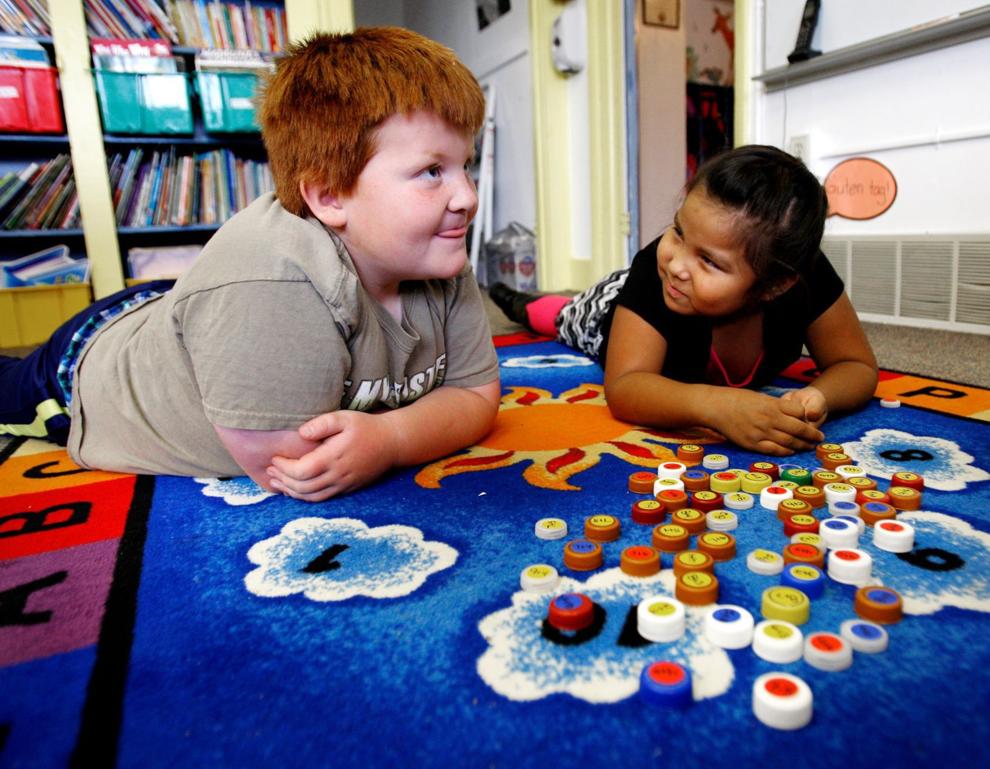 The day the music died
Teacher recruitment has gotten more difficult across the board, from teachers like Haynie who teach students every subject to high school subject-area specialists. Some subject areas are harder to recruit than others; special education and elective classes are particularly difficult. 
Tough subjects
Some subject areas are harder to find teachers for than others. Administrators said these were the toughest:
Special Education

Industrial Trades and Technology

Music

World Languages

School Counseling
* Information from RISE4Montana's Semi-Annual Report
Last year, Park City High had about 30 students in band during first semester. It dropped to single digits the second half of the year. 
The district's music teacher position has cycled through several teachers in the past few years. A new teacher left at the end of last year. The teacher before that, who revitalized interest in music programs, stayed two years. 
"It's kind of hard to adapt from teacher to teacher almost every year," said sophomore Connor McNeil. He'd played trombone since fifth-grade but didn't participate in band this year. 
"With the new teacher, I just kind of had doubts," he said, though he's heard the teacher has been good. 
Talon Johnstone, another sophomore, was in his first year of band last year, inspired in part by the class's once-rising popularity. He didn't come back for a second year. 
"If I had one teacher, I'd still be in band," he said.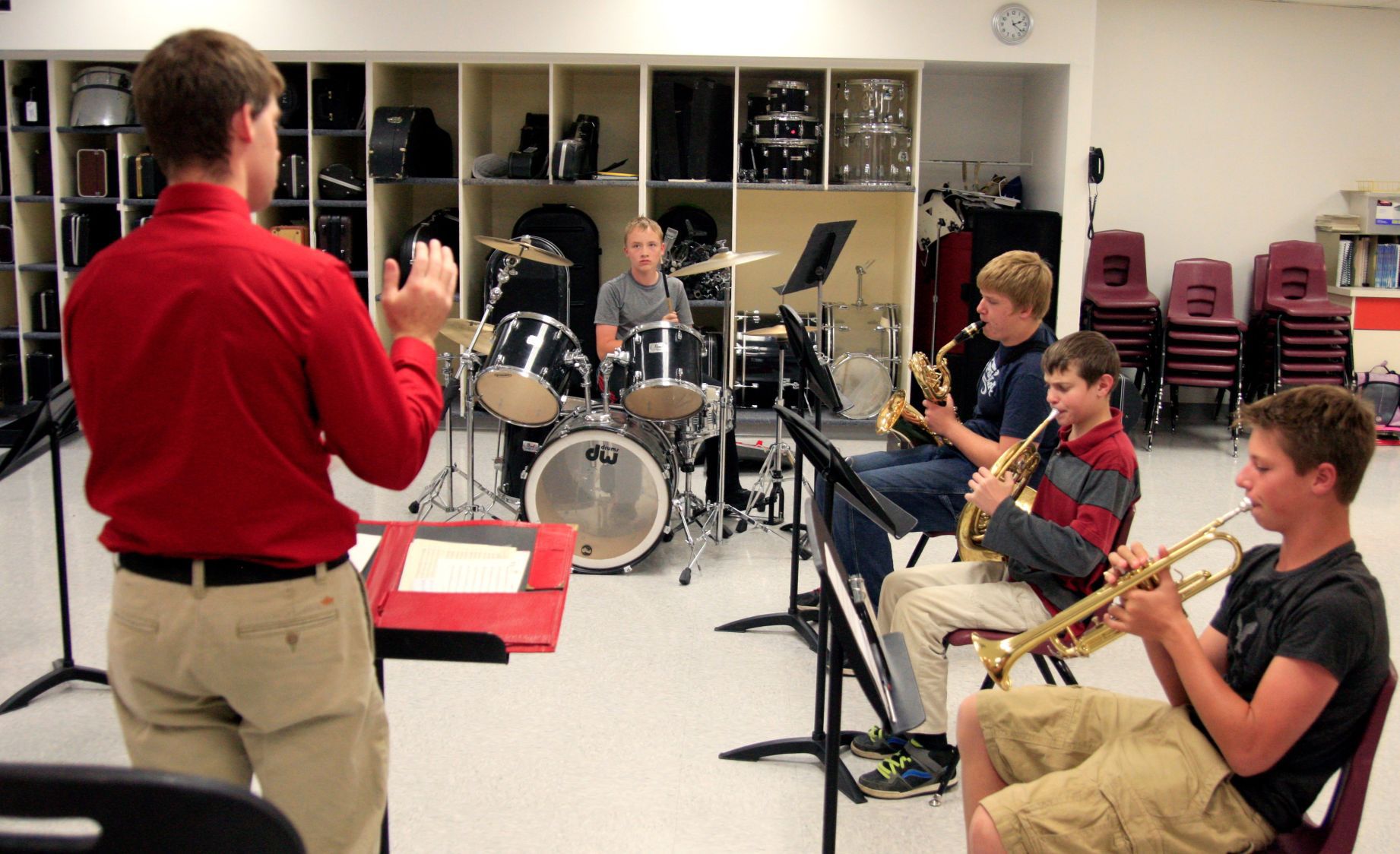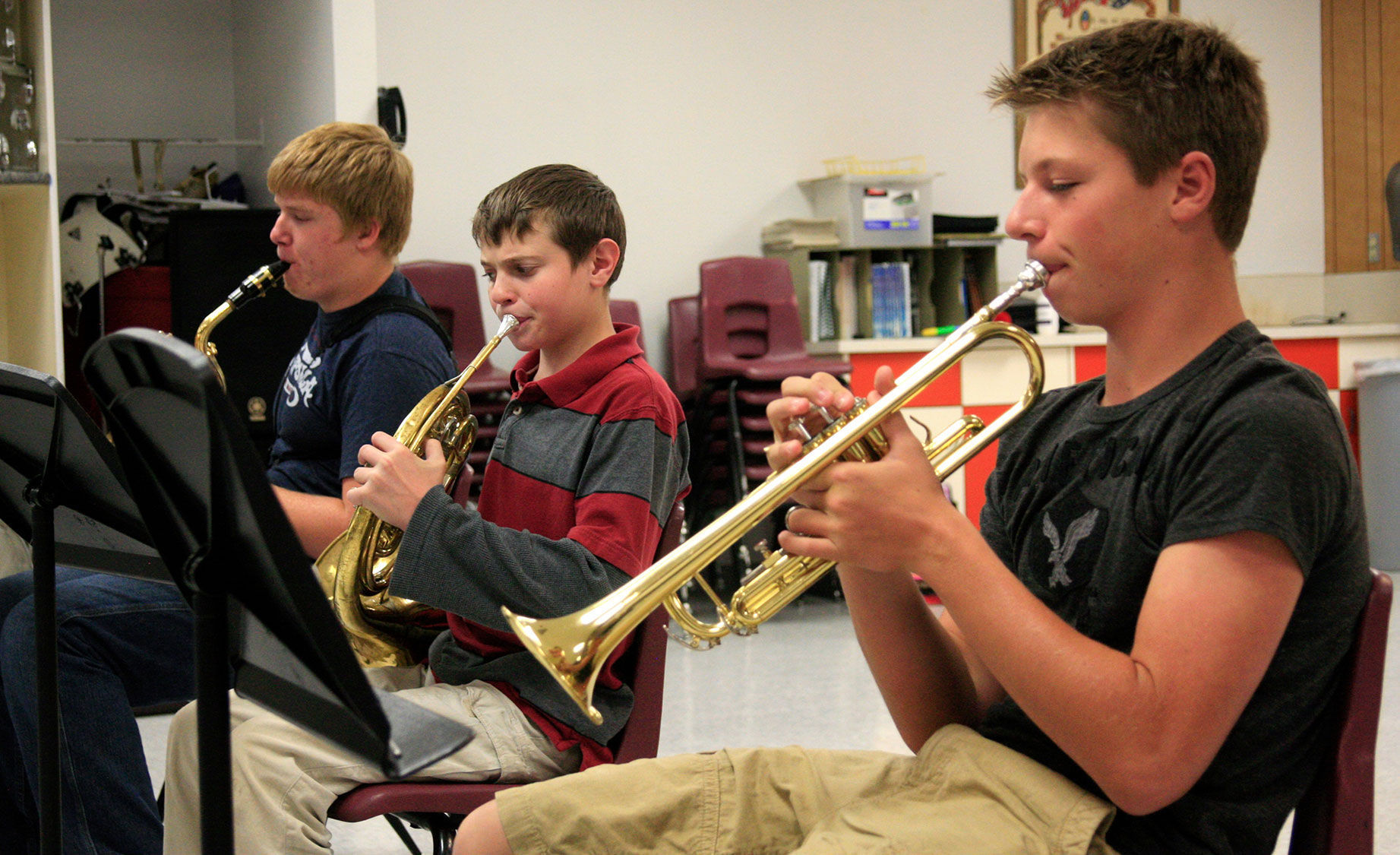 It's not just hard for kids to adjust to new teachers. It's hard for new teachers to adjust to the real world. 
"Every year the kids are getting that first year," Demming said. "The first time you do anything it's the worst draft. There's no way around it. If you have a revolving door over a number of years, the kids are getting the first draft each time. That adds up."
Demming decided his first draft wasn't good enough. During his first teaching job in Stanford in central Montana, he thought his students were ready to crush a test.
"The first time you do anything it's the worst draft. There's no way around it."
"I thought I was doing a good job," Demming said. "I needed to go back to school to figure out why" students failed.
First-year teachers are often bubbling with enthusiasm and up-to-date with new education strategies. But some things can only be learned at the head of the classroom.
Students misbehave. They space out during lectures. During discussions, one or two can crowd out other students.
"That's where some of those teacher skills kick in that they don't teach in college," said Steve Engerbretson, Dawson County's superintendent of schools. "They never taught me how to deal with second through seventh grade, which was my first job."
Engerbretson oversees three country schools, which have five teacher positions combined, plus paraprofessionals. With only about a week to go before school started, he had one of those teachers hired.
"We're pretty much in panic mode," he said at the time.
Finding and keeping teachers in rural schools is hardly a new problem; a 2002 lawsuit blasted Montana's school funding system for not giving rural districts enough money to retain teachers. But the "panic" is new.
Engerbretson found teachers in the ensuing scramble, but though unconventional methods. At Deer Creek, a two-classroom K-8 school about 10 miles outside of Glendive, the upper-grade teacher is certified in physical education and will need an alternative certification for elementary education from the state. The lower-grade teacher wasn't planning on teaching at all this year.
Talina Schwab previously taught in multi-grade classrooms in small schools. This year she planned on being a stay-at-home mom as her husband launched a counseling practice in Glendive. Her sister, Sara Bacon, has been a paraprofessional at Deer Creek for four years.
"She's been trying to talk me into coming here," Schwab said.
Engerbretson persuaded Schwab by offering an almost full-time position, which helped Schwab with child care. The school can use paraprofessionals to meet accreditation standards when Schwab is out, but Engerbretson is still hoping to add a kindergarten classroom.  
Way of life
Teachers have to meet challenges like teaching multiple grade levels, a variety of courses, or even several subjects. But other challenges are outside the classroom.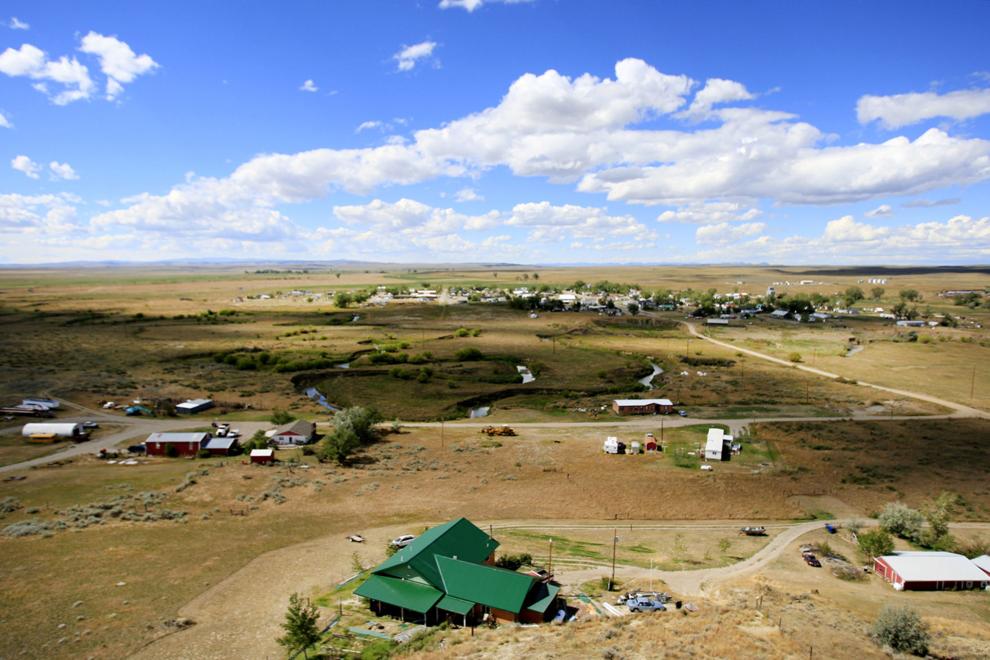 Having a small-town job usually requires living a small-town life. There's no movie theater or Wal-Mart. Dining options are scarce. And if teachers are married, there's rarely an available job for their spouse. If they're single, the dating pool is usually limited.
And outdoor opportunities in eastern Montana plains aren't what many young people have in mind.
"They love the mountains, they love the trees," said Glendive superintendent Ross Farber.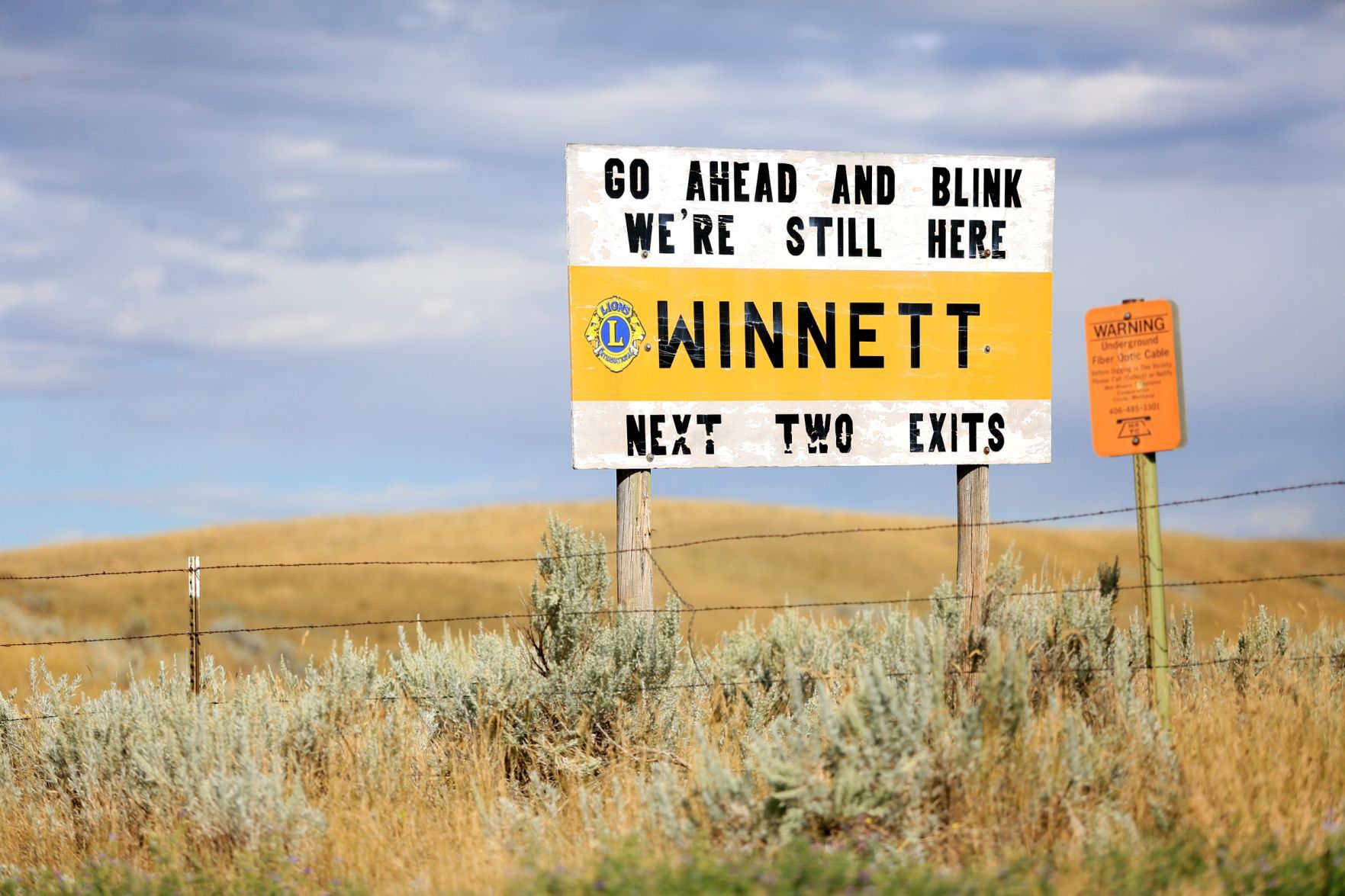 For those who have stuck around small towns, there seems to be a common thread. They often grew up in small towns, or have roots in a community. In one Helena administrator's research, being comfortable with a rural setting was one of the strongest indicators of a teacher's liklihood to stay.
"We really market our positions to people with desire for that rural lifestyle, that Montana lifestyle … Traditional Montana that still exists," superintendent of Jordan Public Schools Nate Olson said.
Bacon, the Deer Creek paraprofessional, likes that her school has a similar setting to where she grew up in Savage.
"Four churches," she said, smiling at the suggestion of Savage as a one-bar one-church town.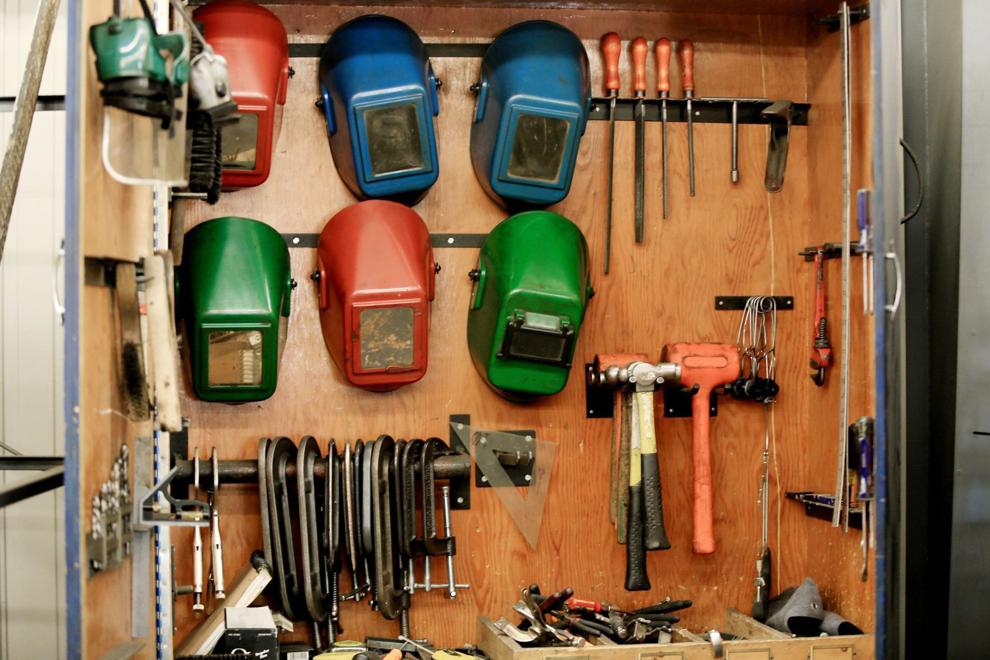 Some teachers, like Winnett career and technical education teacher Adam Tholt, have bucked the trend. Tholt grew up in Helena but meshed with rural life.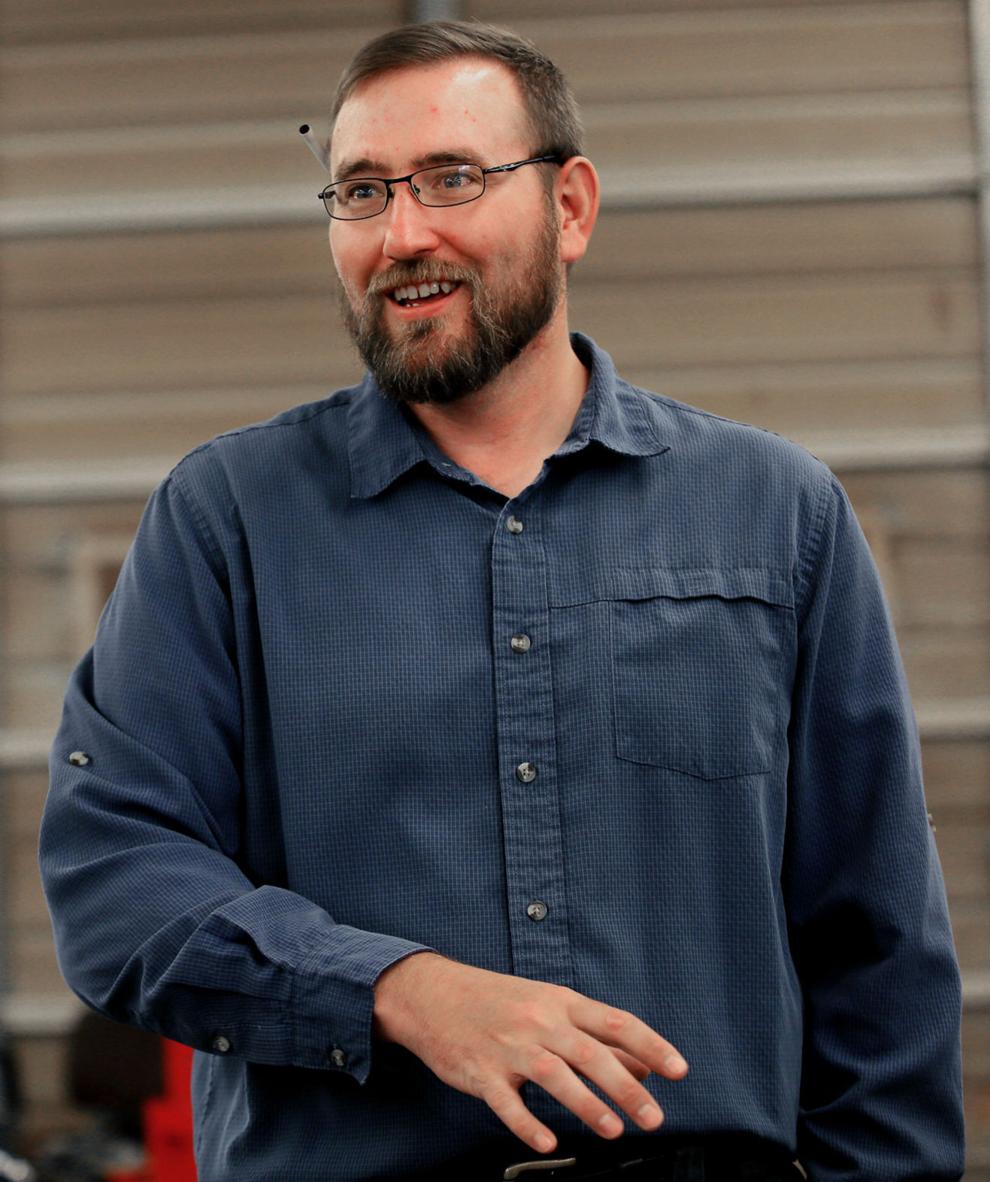 "The first place I look for my keys is in the ignition," he said. 
One of the most reliable sources of teachers in Glendive has been Glendive. Shain Copp, a kindergarten teacher, went to college for two years at Dawson Community College in Glendive and three more at Dickinson State University in North Dakota, doing her student teaching in Glendive.
"I never really had intentions of leaving," she said.
In Winnett, superintendent Walt Stevens was desperate for a P.E. teacher as this school year approached.
"I started calling people," he said. "I felt like a used car salesman."
He found out that Brenda Brady was back in town. After growing up on the family ranch in Winnett, she had been living in Billings, working as an athletic trainer and an instructor at Montana State University Billings.
"I hadn't been planning on teaching," she said as students played kickball recently. "I've been wanting to find a way to get back to Winnett and be here full time."
She and Stevens are still working on licensure options; her work experience doesn't line up directly with physical education, but she would be qualified by state standards to teach sports medicine on an emergency license.
Rural communities are at a disadvantage when it comes to growing their own teachers. Students in rural communities are less likely to attend college than those in Montana's cities. Young people have moved away at an even steeper rate than overall population declines. 
Training programs
Teacher preparation programs are in decline nationwide.
Students enrolled
Graduates
* Information from federal reports. Includes all state-approved teacher preparation programs, traditional university-based programs and non-university based programs.
Some studies cite recent enrollment declines in teacher preparation programs across the nation as a warning sign of teacher shortages to come, while other experts argue the labor market is more complicated and can likely handle dips in teacher production.
Copp, the Glendive teacher, mentioned that she worked at a Glendive restaurant, the same one she worked at earlier in life.
When asked about her salary, she said, "I can't really complain. I mean, it'd be nice to make more money."
She paused, as if considering something from a new angle.
"I guess I've technically got two jobs." 
Money matters
Teachers in Montana's smallest schools could make more money at almost any bigger school in the state — larger schools typically have more students per class, and large districts sometimes find savings through economies of scale.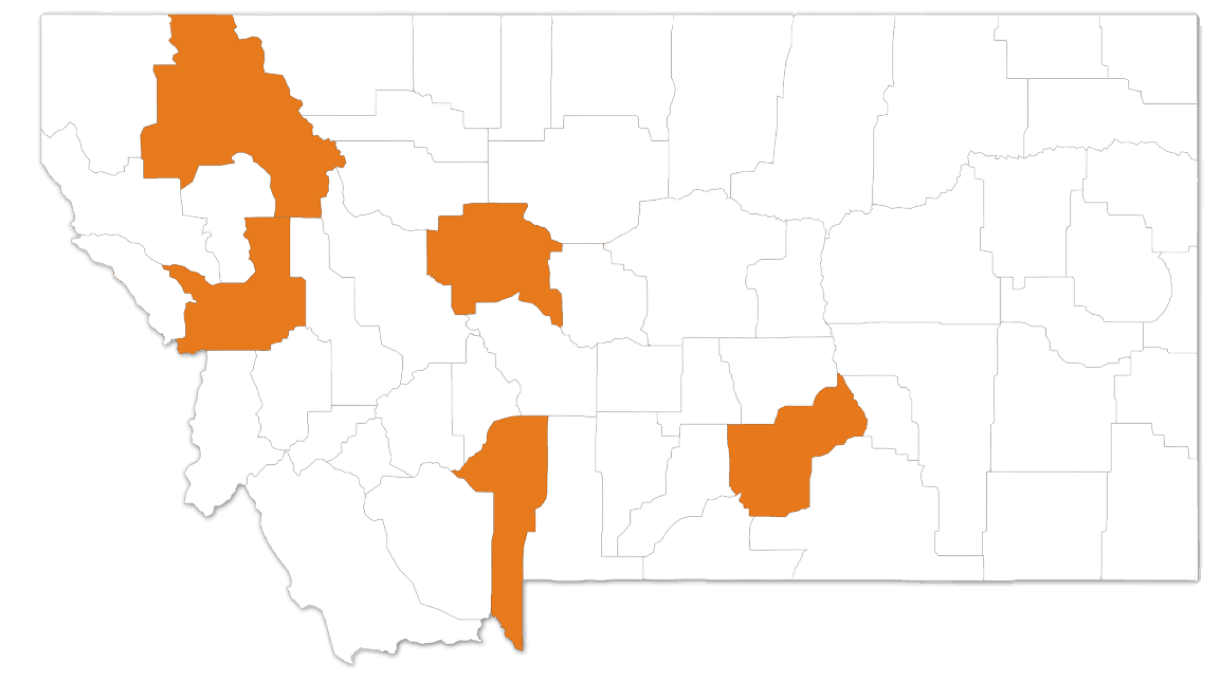 In 2015, a Helena administrator, Jilyn Oliveira, surveyed teachers in some of Montana's smallest schools. Her research cites previously gathered union data that shows beginning teachers in Montana's biggest schools make almost 20 percent more than teachers in the smallest schools in the state.
But even Montana's largest districts can't keep pace with some of Montana's neighbors.
Wyoming and North Dakota offer salaries that are often thousands of dollars more than similar sized districts in Montana. Nevada has recruited student teachers hard in western Montana — with some districts offering pay for student teachers, according to University of Montana Western officials — knowing that they're more likely to take jobs in that state. 
And if teachers with skills that can be used in other industries can find work outside of schools, it often pays better.
"There's only one other guy that I went to school with that's a shop teacher now," said Tholt, the Winnett career and technical education teacher. "My brother thinks I'm crazy. He's a construction engineer."
If new teachers do take a rural job, administrators say they're often gone after a year or two. Schools find themselves competing to hire teachers from the same pool, or even targeting nearby districts.
"It's necessary to keep your school running," said Masters, the Terry superintendent whose district often ends up on the losing side of that battle. "It's not nice, but it's necessary. Businesses do it all the time."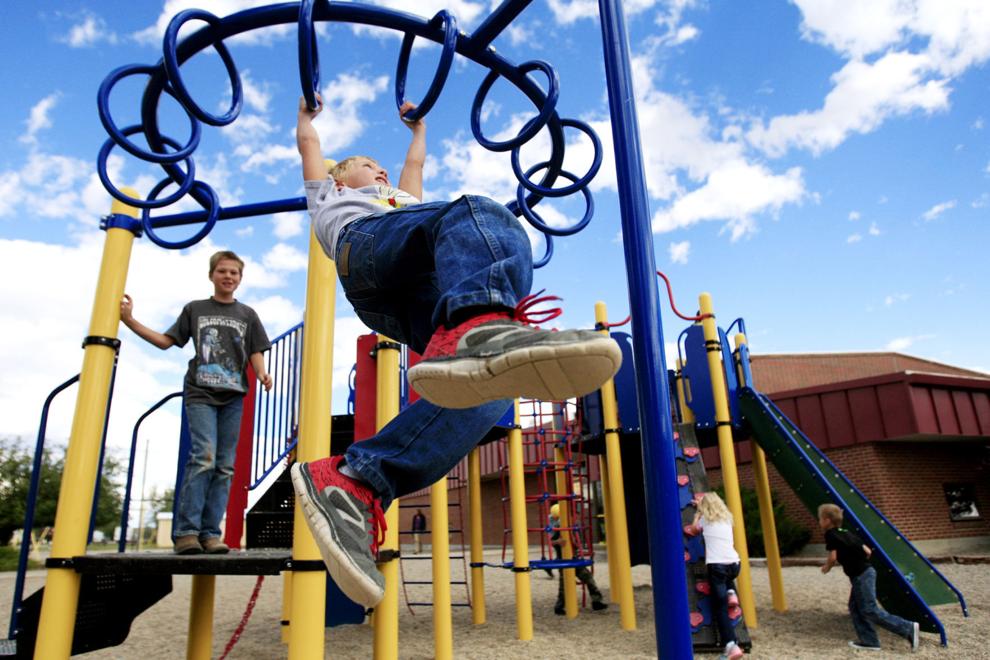 New teacher salary
Montana offers the lowest saleries in the region for teachers with 2 years of experience or less. The dashed line represents the national average.
* National Center for Education Statistics, 2011-12, most recent year for which data was available.
At Elder Grove, just outside Billings, Justin Klebe knows he can't compete with salaries offered in the city.
"Keeping them here is tough," the superintendent said. "We'll hire them in and then they'll leave. It's hard to maintain the same level of education when we have so many teachers going through."
To be clear, Klebe and other administrators express deep pride in the education their staff provides. But there's nervousness about what the future might hold if current trends continue.
There's a robust body of research backing up the idea that higher pay keeps teachers in their current jobs.
Studies in North Carolina, Tennessee, Florida and Denver show that bonus pay reduces teacher attrition, and a New York study found that teachers were less likely to leave districts that offered salaries that compared well to other jobs.
A 2000 study by professors at Stanford and University of California Davis found that raising teacher wages by 10 percent reduced high school dropout rates by three or four percent.
However, there's little research that zeroes in on small, rural schools, and even less that's Montana-specific.
Oliveira's research found if they left those schools, or planned to leave, for higher paying jobs, money was a major motivator. But other strategies can help schools attract and keep teachers. 
Solutions
Quick fixes for teacher retention and recruitment are elusive; instead, solutions resemble bricks in a wall, each helping reach a goal but none getting there alone.
Some states have adopted statewide salary schedules that create a more even playing field among large and small districts, or those with strong or weak tax bases.
Others look at overall school funding structures that ask local taxpayers to step up and pay for budgets above a state-mandated minimum, regardless of the wealth of the surrounding tax base. Klebe's Elder Grove tax base sits just above that minimum. The base is almost exclusively residential. 
Alternative certification can help communities make the most of their surrounding talent, even if community members aren't trained as teachers. However, officials note it's important not to water down teacher requirements.
Research shows that mentorship programs produce better teachers who are more likely to stay in the profession and at their current jobs. 
Haynie said her first year as a teacher was tough, but she had support.
"My supervisor was in a lot the first few years … you need someone who's been there and done it," she said.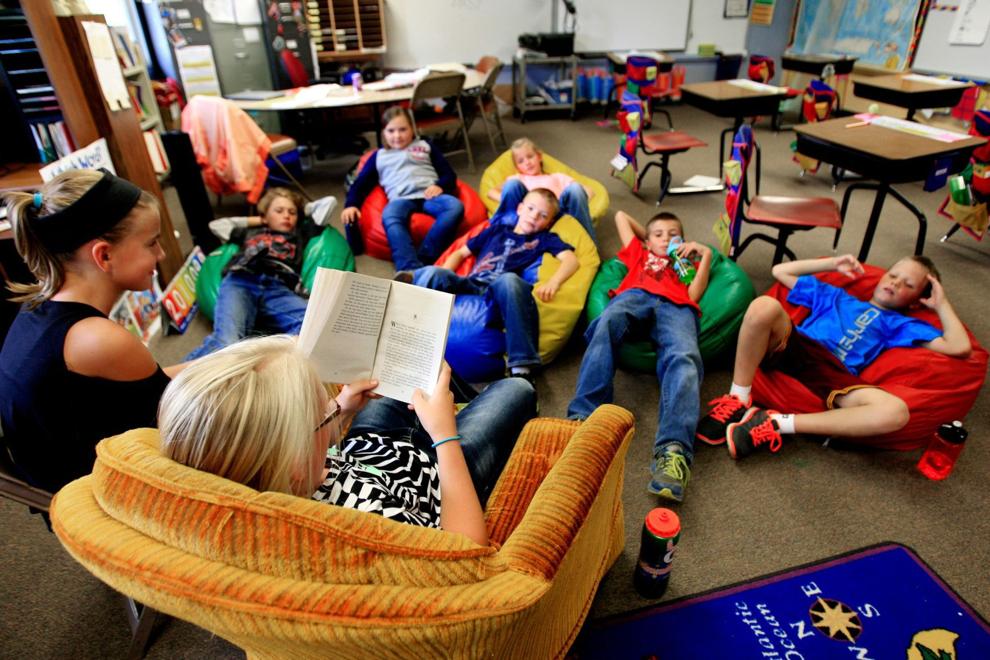 During class, two of Haynie's older students, sixth-graders Leah Beery and Tavie Nelson, finished up a group activity and promptly walked back to their desks and cracked their textbooks. Earlier, they led the class in a reading session.
Beery wants to be a teacher when she grows up — or a veterinarian. Nelson also wants to be a teacher — or a baker.
"It'll be interesting to know if that's what they end up being," Haynie said.
---
Over the coming weeks, the Gazette will take a deeper dive exploring solutions for bringing more teachers to rural schools — and keeping them there.