During 2016, at least 60 rapes were reported in Yellowstone County.
Law enforcement sent 18 of the cases they investigated to the County Attorney's office to be reviewed for charges and prosecution.
Not a single case was charged.
Rape cases are tough. Both police and prosecutors struggle getting the cases to trial. Once the case is filed, the public becomes the last hurdle and jurors bring their own biases into the courtroom. 
During the last five years, Yellowstone County has prosecuted about 15 percent of the adult rape cases investigated and forwarded for possible charges.
In about half the rape cases referred to Yellowstone County Attorney Scott Twito, he declined to press charges because he didn't think they were strong enough to take to trial. 
This reluctance to charge rape cases became an issue for Missoula County officials. In 2014, the U.S. Department of Justice rebuked the Missoula County Attorney's office for prosecuting just 17 percent of the rape cases referred to the office by police investigators between January 2008 and May 2012.
Between 2012 and 2016, Missoula County, with a population of about 111,000, charged 32 cases of rape with adult victims. During that same period, Yellowstone County, with its larger population of about 154,000, charged 17 cases.
When Yellowstone County officials are asked about why so few cases go to court, they say the problem lies with the hesitation of some victims to go forward and the reluctance of juries to convict people of a rape charge.
Rape cases
Rape victims are often hesitant to proceed with investigations and trials. They may be scared they won't be believed. They may feel re-traumatized by the rape kit exam, in which evidence gathered may include photos of their genitals. They may also be scared of telling a room full of strangers about the intimacy of the assault. 
Victims are also often frightened of sitting in a courtroom within a few feet of the rape suspect. Very few rapes are committed by strangers. The majority of suspects are known to the victim, often friends, ex-partners or an acquaintance.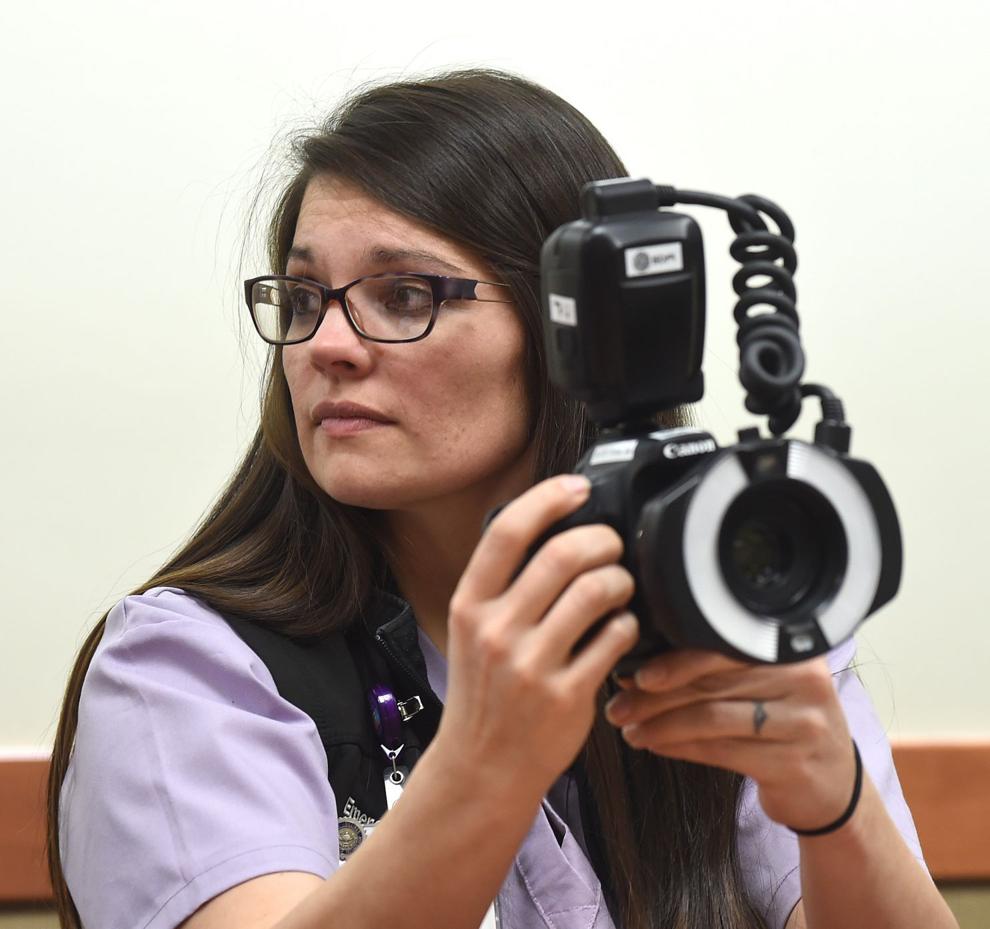 Missoula police
After the DOJ forced changes in the way Missoula County handled rape allegations, Missoula Police Detective Capt. Michael Colyer played a large role in bringing his department into compliance with the DOJ's policies on investigating sexual assault cases. 
Police there began training in a "trauma-informed" approach to victims, Colyer said. Before that, investigators had treated adult victims of sexual crimes like any other crime victim. That hurt the victims and stymied the investigations, he said.
"We didn't know what we didn't know," Colyer said.
An important part of the training was understanding what happens to a victim's memory when they experience a traumatic event, Colyer said.
Colyer offered an analogy from Dr. Rebecca Campbell, who helped train some of the Missoula police: Imagine the way a person stores memories during the day is by using sticky notes. All day long, the person is writing down a memory and then sticking the note to a wall. A traumatic event can cause those sticky notes to blow away, leaving them scattered on the floor. As investigators ask a victim questions, the victim is trying, sometimes under pressure, to sort through that random pile.
Officers relying on traditional indicators of deception may see the victim struggling to recall details as fishy, Colyer said. Police had to shift from viewing reports of sexual assault with suspicion toward understanding the signs of a traumatized mind.
"We didn't know what we didn't know"
All Missoula police are now trained in a trauma-informed and victim-centered approach to investigations, Colyer said. To help make sure the sex assault cases are a priority, Missoula police established a Special Victims Unit in its detectives division. Detectives get more training and work with advocate Erin Shreder, who was hired to help victims through the process. She has her own office in the police department and sits in on police interviews with the victims.
Victim interviews are no longer done in the sterile investigation rooms used to question suspects, Colyer said. Instead they're brought into a "soft room," a room with a couch and maybe a plant.
A big success of the DOJ-enforced policies has been data collection. Because the Missoula police are tracking these reports, Colyer was able to determine that the number of false reports was much lower than suspected. A previous Missoula Police chief had cited two studies suggesting as many as 45 percent of rape cases were based on false accusations, according to an article in the Missoulian.
The actual number of false reports, at least in Missoula, is between three and six percent, Colyer said. That's close to the rate other national studies have suggested, at two to eight percent.
"The only way to determine what happened in a case is through a thorough and objective investigation," he said.
Tom Tremblay is the former Burlington, Vermont, police chief who monitored Missoula's DOJ compliance. Police have some control over the number of victims who stay connected with the process, Tremblay said. Missoula police have seen a reduction in the number of victims not following through with cases since the department implemented new policies.
Victims can sense when someone doesn't believe them, Tremblay said. When that happens, they might either recant or walk out of the process, he said.
The training the Missoula Police Department had is something police are only now learning about, and wasn't available 10 years ago, Tremblay said.
The changes didn't come easily for anyone after the DOJ investigation, Colyer said. When the Missoula Police Department entered into an agreement with the DOJ, the report included harsh language. Phrases like "biased police" and "anti-women" got thrown around.
"It made it sound like we set out on purpose to devastate these victims' lives," Colyer said.
What Colyer saw was a lack of education, not a malicious police force bent on discrediting rape victims.
Billings police
The Billings Police Department doesn't have a soft room. They don't have advocates in the office, and even if they got them, they wouldn't have a place to put them. As it is now, detectives are working out of storage closets.
"I could easily keep another five full-time detectives busy up here"
There aren't enough detectives in the department to have a dedicated unit to investigate adult sex crimes, said Billings Police Capt. Jeremy House. The Billings Police lost two grant-funded detective positions in the past five years, House said. In 2014, Billings voters rejected a public safety levy that would have given the department additional funding to add staff.
"I could easily keep another five full-time detectives busy up here," House said.
Compared to other cities in Montana, Billings has the fewest officers per 1,000 residents, according to the department's 2016 budget presentation. In addition, the city's population swells during the day with commuters and visitors, said Billings Police Chief Rich St. John.
St. John said he hasn't heard complaints about how his department handles rape cases. Investigators at the BPD are trained and compassionate, St. John said. Officers encourage victims to be brave and to stick with the cases. Patrol officers are all trained in investigative skills, which is critical to the initial rape investigation, the chief said.
Patrol officers investigate initial rape reports and may do some of the follow-up on a case. If the patrol officer thinks an arrest can be made, the case must then go to the detective division. If detectives in turn believe evidence suggests probable cause to have the suspect charged and prosecuted, it is then forwarded to the county attorney's office.
Yellowstone and Missoula
Over a five-year period, Yellowstone County charged fewer rape cases than Missoula County, even though Yellowstone County's population is about a third larger.
* SOURCE: Yellowstone County Attorney Office, Missoula County Attorney Office
Billings police had 46 adults report being raped during 2016, according to initial reports filed by the office. 
The department does not have policies on how to handle these cases, even though the International Association of Chiefs of Police recommends all departments have procedures in place. 
The Yellowstone County Sheriff's Office had 14 initial reports of adult rape in 2016.
In total, at least 60 adult rapes were reported to the Billings Police Department and Yellowstone County Sheriff's Office in 2016. 
None of these agencies track the cases statistically to monitor victim retention and completion of investigations. 
"You see a lot of departments not analyzing data," said Tremblay, the DOJ monitor. Police departments need to know their numbers, he said. It is about making these cases a priority, Tremblay said. 
During 2015, law enforcement agencies in Yellowstone County referred about 22 rape cases to prosecutors for charges, with the majority of those cases coming from BPD. That is more than double the number of cases referred by Missoula police to prosecutors that year.
Yellowstone County
The Yellowstone County Attorney's Office has talked to the state Attorney General's office about procedures. All of the office's policies are the best practices known to prosecutors, Twito said — except that it takes about 45 days from receiving a complete investigation for prosecutors in Yellowstone County to make a charging decision.
Victim-witness coordinators in the office will now make contact with the victim within at least five days of receiving the file. 
In response to the DOJ investigation, Missoula tries to make a charging decision within a week.
In a five-year period from 2012 through 2016, Yellowstone County charged 15 fewer cases than Missoula. But when Yellowstone County gets a conviction, the sentences appear to be longer.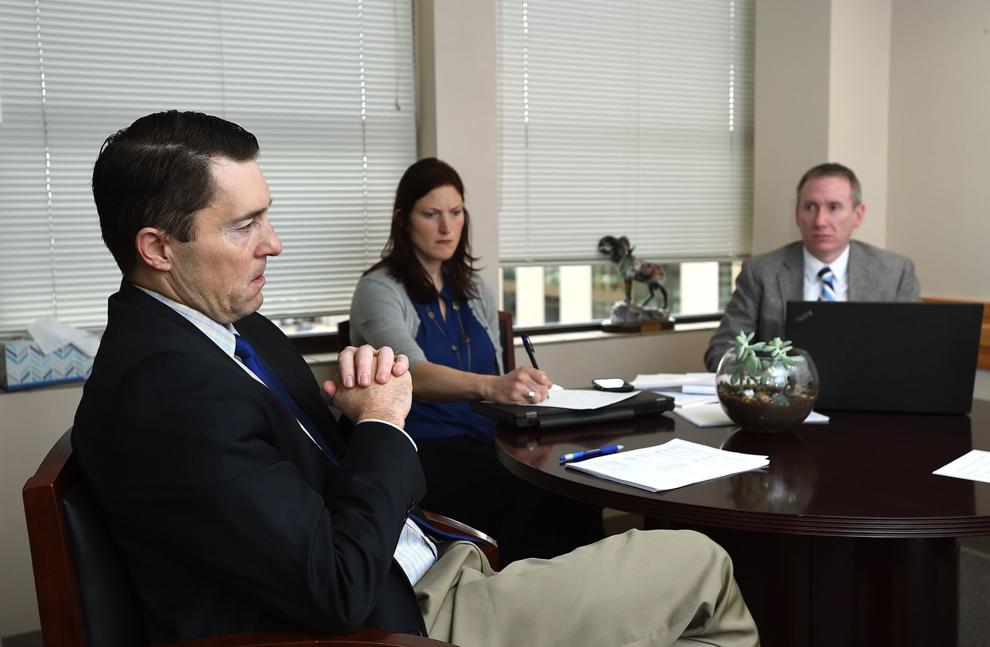 In the six adult victim rape cases Yellowstone County prosecutors got a conviction on during that period, the average sentence was close to 24 years. Missoula's average sentence is five years, due mostly to pre-trial plea agreements. 
Yellowstone County takes the strongest cases it can to trial, said Twito, making it more probable there will be a conviction and later, a harsh sentence.
In total, law enforcement agencies in Yellowstone County referred 112 cases involving the alleged rape of an adult to Twito's office between 2012 and the end of 2016. Twito's office has charged 17 of those cases.
In as many as 43 cases, victims either did not cooperate or attorneys could not get into contact with them. There are 10 cases waiting for a charging decision, one dating back to 2013. 
In about 42 cases, the prosecutors chose not to prosecute because they either didn't believe they would be successful at trial or didn't have probable cause to make an arrest.
"I came in here wanting to convict a rapist and you didn't give us a rape case"
Lack of evidence can be a factor in choosing not to charge. Victim credibility can also be a factor in these cases, Twito said.
Twito doesn't have an explanation for why no cases were charged in 2016, saying his office's practices haven't changed from the year before. In 2015 the office charged four cases involving the rape of an adult.
The county did not charge any cases from the Yellowstone County Sheriff's office as misdemeanor sexual assault cases, said the County Attorney's Deputy Chief of Operations Christopher Morris. Any cases of rape returned to Billings police could have been charged by the Billings City Attorney as misdemeanor sexual assault cases, though the office is unaware of any that did. 
Twito's sex crime prosecutors are handling far more child abuse cases than Missoula. The 15 rape cases Twito's office filed in 2016 all involved child victims. 
Prosecution and rape myths
Missoula County faces many of the same hurdles as Yellowstone County when it comes to prosecuting cases.
Montana Assistant Attorney General Ole Olson sees how difficult it is to get victims all the way from initial report to their first meeting with a prosecutor. By the time victims meet with him, at best, they've only had to tell a Sexual Assault Nurse Examiner, a police officer and a detective what has happened to them. Then, Olson has to tell them they have to go tell a courtroom full of strangers about what happened, with their accused rapist sitting just a few feet away.
But a victim's testimony is essential to these cases, because other evidence is often hard to find.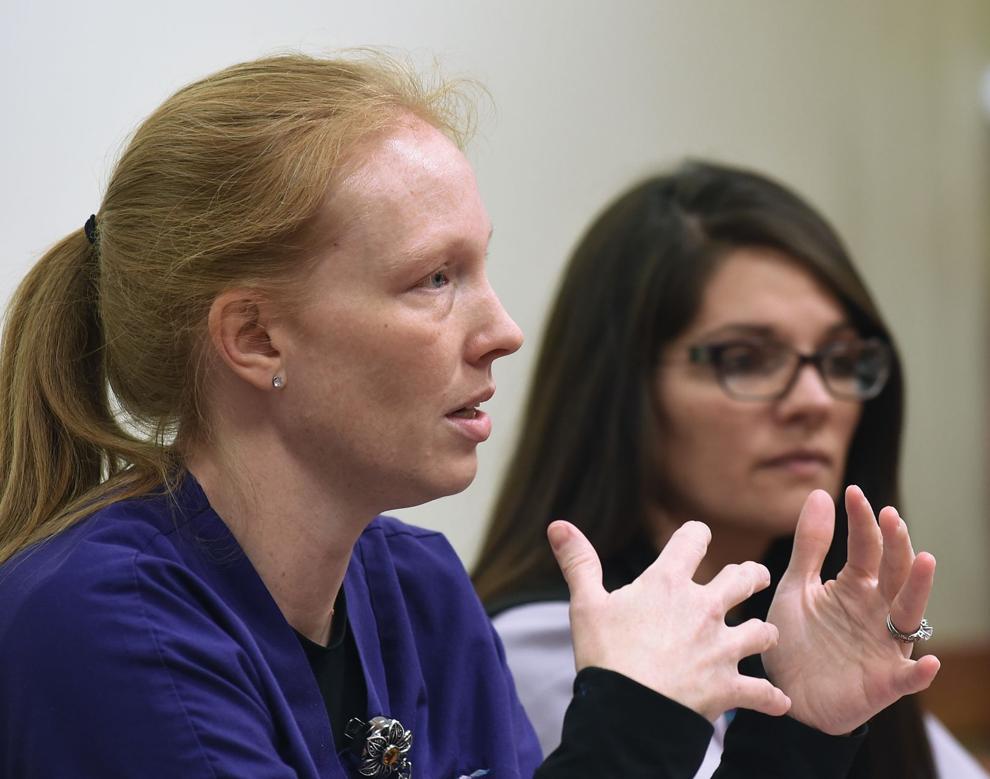 To illustrate to potential jurors why these crimes are different from testifying about a theft or a burglary, Missoula Deputy County Attorney Jason Marks does an exercise with them. He will ask potential jurors to turn to the person next to them and describe their last sexual experience. This helps put them in the mindset of the victim.
Missoula prosecutors bring in expert witnesses, along with people like Olson from the Montana Attorney General's office, and they present the best case they can with the evidence they have.
Several of these cases have resulted in juries being deadlocked over whether to convict the suspect. Missoula prosecutors have kept track of some of the alarming comments made by jurors who couldn't agree on a verdict.
One of the prosecutors was told she had "relied too heavily on the guy's confession," Marks said.
In a case where a student was drunk to the point of being incapacitated, then driven home and raped outside her mother's house, one juror said, "That's just college. You get drunk and things happen."
Missoula's Lead Special Victims Unit Attorney Suzy Boylan had a juror tell her, "I came in here wanting to convict a rapist and you didn't give us a rape case."
The jurors in that trial were given an anonymous survey to fill out, and one wrote, "Why did you take this case?"
"To us, it was obvious," Boylan said.
These jurors aren't basing their verdicts on the facts of the case, Olson said. They are basing the verdicts on wrong perceptions about rape. Stranger rapists like Toby Eugene Griego, who attacked multiple people in Billings in 2013, is a rare type of rapist.
"On some level, we've got to find justice"
Part of the reason for jurors' confusion in these cases is that the facts of rape don't fit Montana statute, Boylan said.
When jurors are sent to deliberate over a case, they will be given jury instructions, which allow them to read the sexual intercourse without consent statute. One juror complained the instructions didn't say anything about "no means no," which is true. Montana law does not say that if a person says no to sex, and the other person continues, it's rape.
That is why Legislators have introduced a bill this session to update Montana's consent laws. Montana Attorney General Tim Fox's office has supported the bill to make the changes.
As a nation, we have a problem with sexual assault, Fox said. We can always do better to fight the old stereotypes of rape and take these crimes and these victims seriously, he said.
The change
The changes implemented in Missoula focused not only on the victim's experience in the justice system but also how the county attorney and police communicated with each another, Boylan said.
Prosecutors haven't seen a huge increase in the number of cases being charged, but overall, victims report being more satisfied with the system, Boylan said.
Colyer, the Missoula Police detective, measures how his department is doing on multiple points, including increased reporting and fewer victims declining to help with an investigation. He also measures it by the number of people being charged.
"On some level, we've got to find justice," Colyer said.
Changing people's minds on rape myths is slow and gradual, like "trying to turn a ship in the sea," he added.
---