A child rape survivor's story
Linda Tokarski Glantz's ringing cellphone didn't show a number, just "UNKNOWN."
The Livingston escrow agent never answers her personal phone at work. She hardly even texts. But that day in January 2015 she took the unusual call.
It was Yellowstone County Attorney Scott Twito and soon-to-retire Billings Police detective Keith Buxbaum. Within a year of Linda's 1987 rape, the county had convicted 18-year-old Jimmy Ray Bromgard for the crime, but then learned from a DNA test that the wrong man had gone to prison for 15 years. Linda spent another 15 years not knowing who had broken into her home, walked past her sleeping family and raped her as a child.
Twito and Buxbaum told her there had been a development and that Assistant County Attorney Juli Pierce would be there in two days to talk with her in person.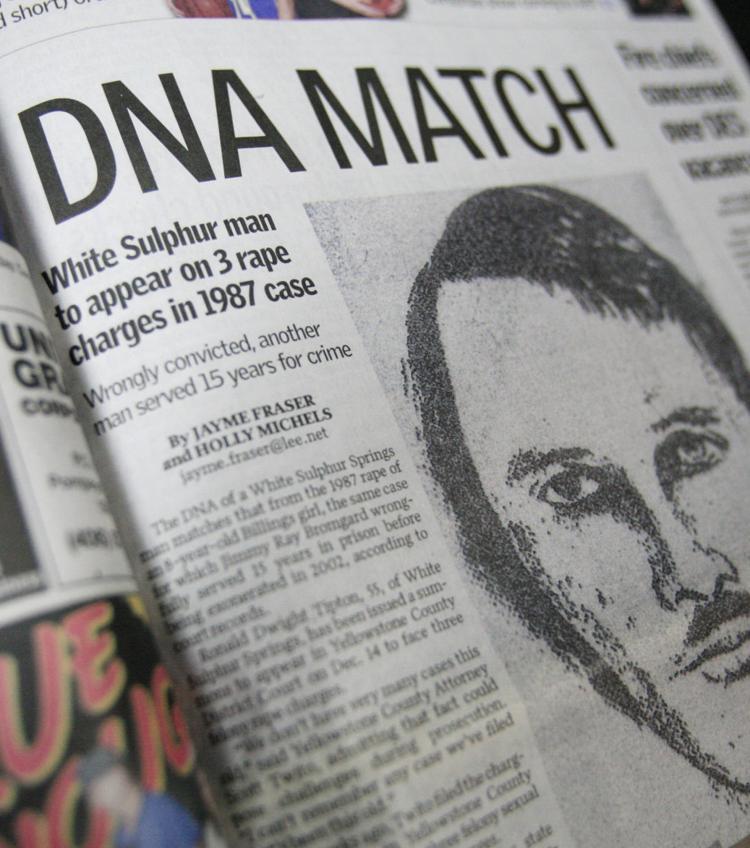 "We were in the middle of painting. We had ladders and paint everywhere when she stopped by," Linda said. "I had Patty sit down with me. We sat at the table. They told me that they had a conclusive DNA match.… She told me, 'We have found him. He lives in White Sulphur Springs.'"
Ronald Dwight Tipton would have been 26 years old the night of the attack. The semen sample collected from Linda's underwear had never before matched any DNA profiles in the national FBI database.
In 2012, the Missouri River Drug Task Force raided a trailer home that was using more power than the typical home and found 71 marijuana plants. Tipton and his brother claimed them, showing officers medical marijuana provider cards. Because of uncertainties in the case between state and federal law, Tipton pleaded guilty to a lesser charge of possession in December 2014 and was sentenced to two years in prison. In exchange for a suspended sentence, he agreed to 30 conditions, one of which was to submit a DNA sample. That sample would finally ping a match against the DNA profile collected hours after Linda's rape.
"I couldn't believe there was anybody. I never thought this would happen," she said. "When Juli told me, I started crying of course."
As she called family and close friends, Linda felt as close to justice as ever. The same DNA that had definitively freed Bromgard would now bring her closure, or at least as much as could be had.
"He'll be arrested and charged. And we'll go to court. And he'll be in prison," she thought, remembering how the first case had been resolved within 8 months. "In my mind, it was kind of going to work like that."
The charges were not filed so quickly.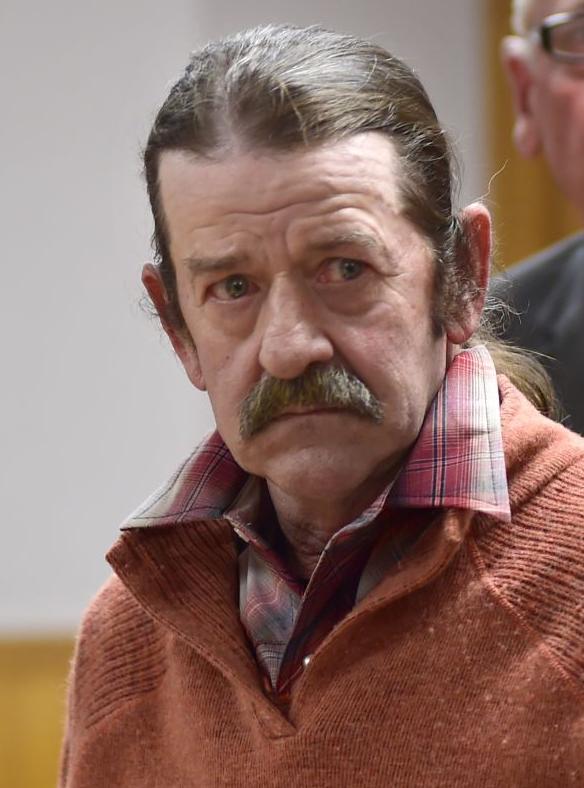 Except for unsolved homicides, state law limits how long after a crime prosecutors have to start an investigation and file charges. Until 2007, Yellowstone County would not have been able to act on Tipton's DNA match at all. That year — the same year the statute of limitations deadline passed in Linda's rape — legislators approved a change that allows charges for sex crimes up to one year after receiving a DNA match.
Billings Police and Yellowstone County prosecutors worked to confirm that Tipton had been in Billings in March 1987 and to gather other evidence to support charging documents.
Linda waited, frustrated at the process even as she appreciated assurances from prosecutors that they were committed to her cold case. She understood the need for a slow, deliberate pace — to avoid the kind of mistake that sent the wrong man to prison in 1987 — but it did little to comfort her as she waited for justice 30 years after being raped.
In December 2015, just before the one-year deadline, Tipton, then 55 years old, was charged with three counts of felony sexual assault without consent. He pleaded not guilty. Because the case is so old and Tipton is on probation already, prosecutors decided not to arrest him before the trial.
Linda sat in the courtroom the day he appeared to answer to his charges. She was disgusted. And angry.
"It's hard to know that he's just out and about. I don't think he deserves to be out," she said, aggravated but again saying she understands why prosecutors made the decisions they did. "You know, it's hard to say he's never spent a day in jail for this."
She does not want to "put any human side to him" because she doesn't think there is one.
"I hate hating people, you know. I don't think everybody needs to love everybody in the world. I don't think everybody needs to love me or me love them, but I hate having hatred for somebody. But," she pauses for a moment to decide what to say next. "You know, when I think back to how all of this not just affected me but … all of my family. I think about my grandparents having to hear about what happened to me, and you know … I can have some hatred."
She tries not to think too much about Tipton. She doesn't want him to control her, her thoughts or her life anymore. These days, when she talks about what happened, her composure discomforts some people.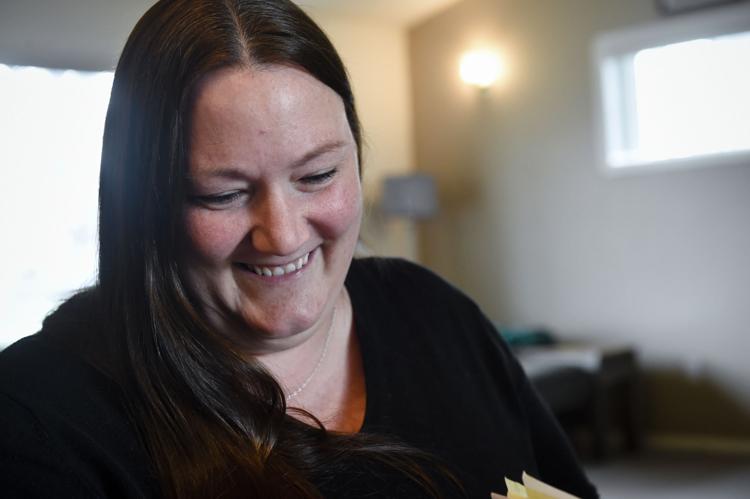 "I think people expect me to be more angry about it when I talk about it. It's kind of like, you know, if you go down that rabbit hole, are you going to come back out? And are you going to come back out the same person?" she said. "When I talk about it, some people think it's a little casual and a little flippant, and I certainly don't mean to be, but I need to emotionally, kind of like, keep myself in balance."
That's harder to do these days.
It's unclear if the case will go to trial.
Montana's law extending the statute of limitation in rape cases with new DNA evidence has never been tested and Tipton's attorney has filed a motion to dismiss.
"With the not-guilty plea, he's not even saying he didn't do it. He's just saying the law, it might prevent you from convicting me of raping you. It's infuriating. The evidence is there and there's no other way it could've gotten there," she said.
Every March 20 she can't help but think about the attack.
"It's not one where I relive every moment, but I think about it. And I think about 30 years. It's just ridiculous, you know? It's just too long for somebody to be out who hasn't paid for his crime in any way, shape, or form," she said. On March 20 this year, Linda "just came home, had a beer, went to bed early."
If the case against Tipton does go to trial, it is unclear when.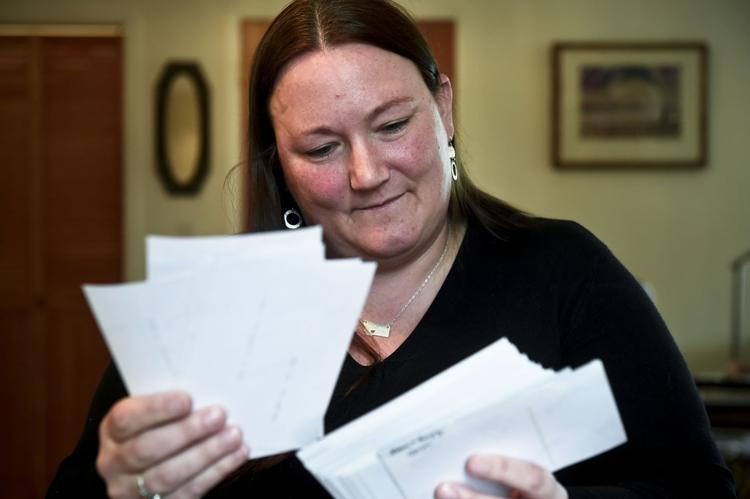 Linda has a stack of notices she has received in the mail telling her the court date has been moved back. Each time the gap is longer, she hopes it will, finally, have been enough time for all the paperwork and legal posturing to be done. The hearing and trial dates on the notices read:
Even that date is likely not the final one. 
Amid all this waiting, the nation lingers in a discussion about the prevalence of rape and how the justice system — structured around an inaccurate understanding of what actually happens — has failed many survivors of both genders. More and more of them are sharing their stories.
Shortly after Tipton was charged, Linda sat on her couch in her pajamas to watch "The Hunting Ground" on Netflix. The documentary explores why so many women report being raped on college campuses and why so few ever find justice.
"I was just in tears by the end," Linda said. "I remember sitting there thinking, 'At least people believed me … . At least they treated it as an actual crime from the moment it happened.'"
"Even though our situations are not the same, by watching this, I don't know, there was this strength. Watching these women talk about their experience — and not just the actual experience, but how they were treated afterwards — was kind of eye-opening. And kind of amazing. And so the next morning, I sat there and wrote a post on Facebook."
She set the iPad down for a bit after writing, taking a shower and getting ready for work. She wanted to think about it before hitting the button to post. Finally, she did it.
"I have never talked about this publicly," she wrote. "I have an amazing family that has been nothing but supportive for 29 years. I have some close friends that know. I am not one who typically processes things on Facebook but as I said, this is something I have been thinking about doing for a while. I had given up, thinking that I would never know who did this to me. Now it is time for this final chapter."
Immediately, she started receiving comments, texts and private messages of support. Several women told her they, too, were survivors.
"You are so brave Linda! I hope you will find, as I have found lately sharing my own hidden truths, that this release ultimately frees you in an important way," wrote one friend.
"You are courageous and beautiful through and through. I hope that there will be closure and that justice is served," wrote another.
"I love you and my heart wants to explode reading these comments. You are amazing, sister," wrote Michelle.
A month later, Linda reached out to a reporter recommended by a friend of a friend. She wanted her name, for the first time, to be out there.
She wanted this to be her case.
The Linda Tokarski Glantz case.
She was nervous. But, after 30 years, she realized it was time to tell her story.
"Because I'm proud of myself," she said, laughing a little as she teared up. "I feel like there are so many roads I could've gone down that would've been so bad for me and I feel like I made the right choice most of the time. It's part of my strength. It's OK to put that out there. That you're proud of yourself."
She paused, took a deep breath and continued with confidence.
"It's OK to say this is what I've been through and I'm still a pretty awesome person."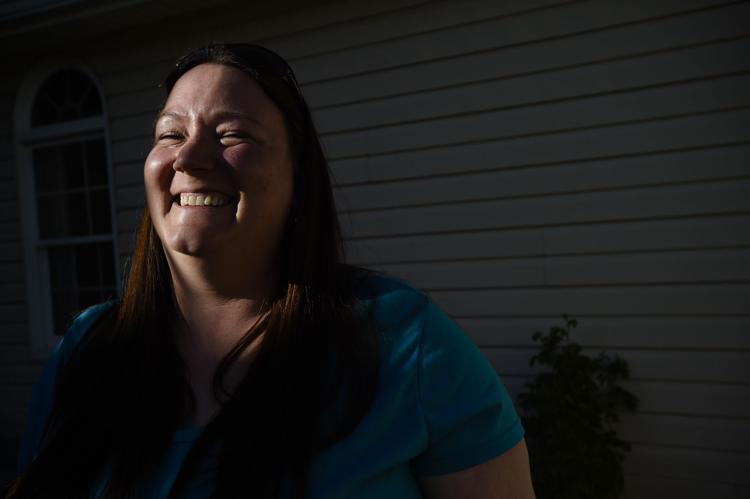 ---
Click here to learn more about sexual assault support services and groups that accept donations to help adult or child survivors.