A child rape survivor's story
When Kathleen Tokarski called to say she would be visiting in a couple days while nearby for a work trip, Linda Tokarski thought it was odd. Her mom's job never brought her close to Yellowstone National Park. Kathleen insisted Linda return to her trailer after work and they would leave for dinner from there.
That night, Linda walked in the door, seeing her mom and her boyfriend Patty Glantz sitting at the table.
"I'm just going to change real quick," she told them.
"Actually, I need to talk to you about something, so if you could sit down for a minute," her mom said.
Linda did as told. She thought someone in the family must have died, but wondered why her mom had not just called to tell her.
"I have some news about Jimmy Bromgard."
"Oh my god, he's been paroled," Linda said.
"No, it's not that," her mom said. "It's that he didn't do it."
Kathleen explained to her daughter how DNA testing had shown conclusively that Bromgard was not the stranger who had broken into their home on March 20, 1987. He was not the man who had crept past her sleeping family and raped her at the age of 8. The hair that the director of the Montana Crime Lab had said almost certainly had belonged to him, in fact, did not. Later, she would learn that microscopic hair comparisons had never been as conclusive as he had described to the Yellowstone County jury. Now, the facts proved that Bromgard, at 18 years old, had been sentenced to 40 years in prison for a crime he did not commit.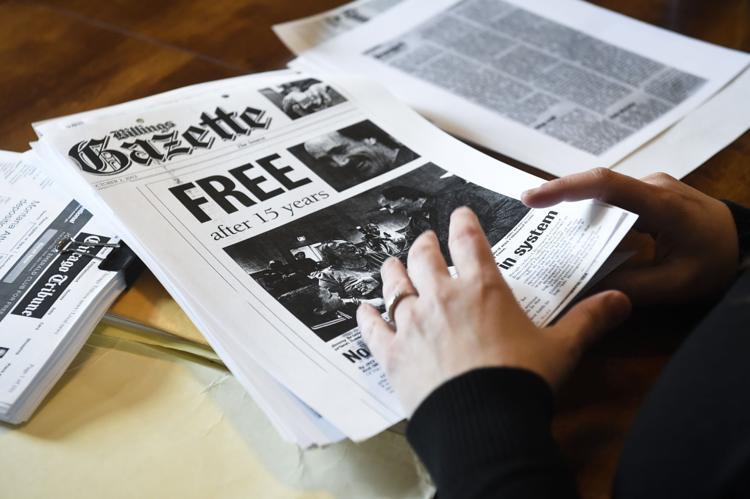 Suddenly, Linda and her family were confronted with the realization that her attacker had gone free.
She might not ever know who he was.
And she had helped put an innocent man in prison.
Linda, now 23 years old, cried as she tried to understand. Her mom opened a bottle of wine and poured a glass for each of them.
"I'd been told for 15 years that this was the guy. And that I never had to worry about anything because he was in jail," she said. "It just felt like I'd been screwed over for the last 15 years. That I'd been emotionally manipulated."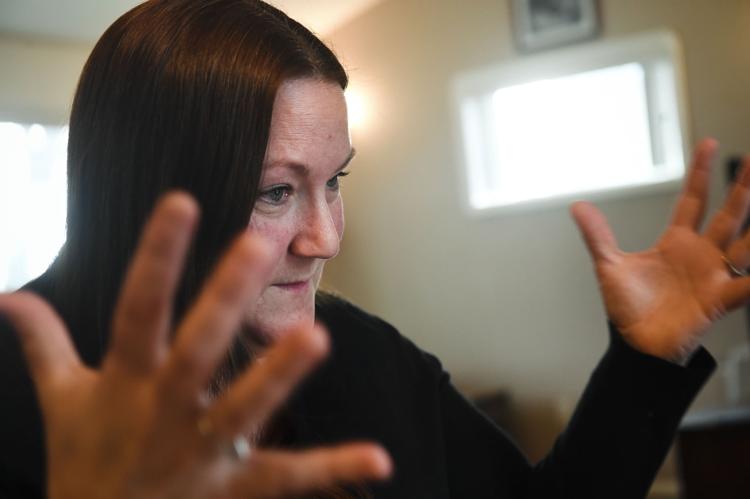 She went to work at the bar the next day with red, puffy eyes, unable to explain why to her coworkers.
"It was scary. I remember thinking, 'Oh my God, they're going to find me. Somebody's going to find me and they're going to want to talk to me and I don't want to talk to anybody about it. I didn't want the (Billings) Gazette to find me.'"
All over again, her secret felt like it might be exposed. Again, it haunted her daily.
A few days later, her dad drove down to visit. Just as he had done when she 8 years old, he asked what she remembered of that night and of the days before. Now, he asked if there was anything that might have tipped them off sooner that the wrong guy had been brought to trial, anything that might now tell them who had actually been responsible. He drew a diagram of the case, the people and the evidence.
Linda was going through it all again in her mind.
She remembered working with the sketch artist.
"He has red bumps all over this face," she had told the detectives the night of the attack. White. About six foot. Skinny. "His mustache sort, sort of was, triangle."
Reflecting on it later, Linda said: "No matter what, it looks right, but it just doesn't look right enough, you know? I think just trying to verbally relay how somebody looks and then starting from nothing, especially coming from the mouth of an 8-year-old."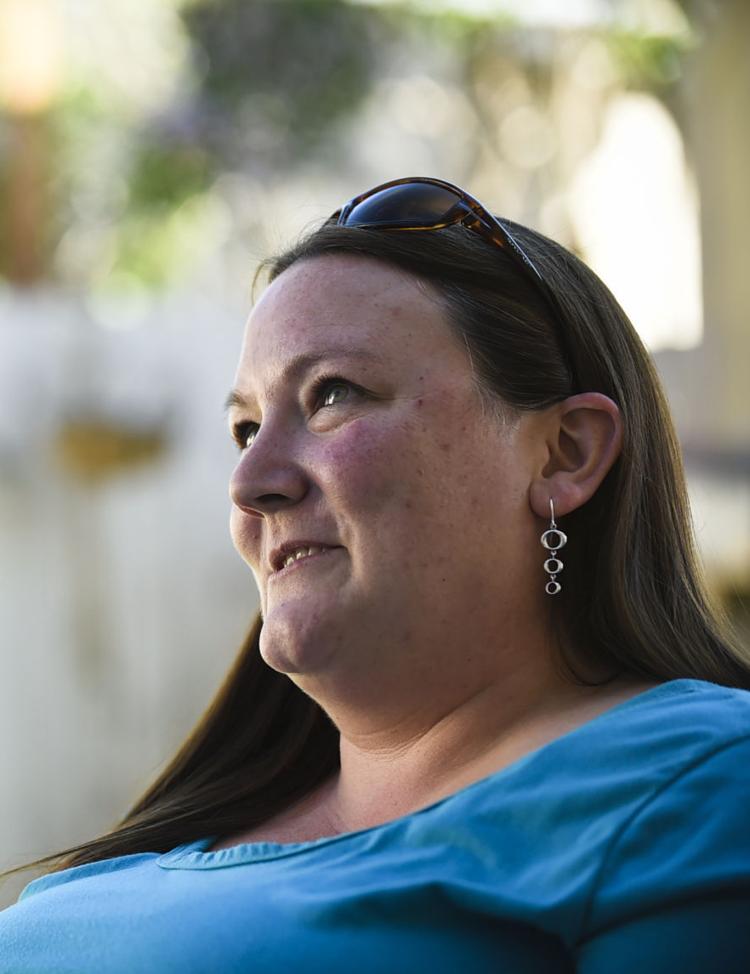 She remembered the lineup.
Even though Linda had been told they could not see her through the one-way glass, she had still feared they could. She remembered hiding behind something as six men walked into the room. As each stepped forward, they were directed to say, "Shut up or I'll kill you."
"Well, they're not saying it nearly like he did," she remembered thinking. "It was just a different inflection, and at 8 years old everybody just sounds like a grownup, you know? They all have deep voices.
"But I remember feeling positive about who I picked. And then you get people around you who are like, 'You're doing so good, you know,' and you're saying, 'I'm doing the right thing. I'm doing a good job. I'm choosing the right person.'"
The right person was not there to choose.
"I always try and justify things. 'As an 8-year-old this,' 'an 8 year-old that,' and there's still always guilt," she said.
After learning of Bromgard's innocence, Linda had to retrain her brain.
"You have to change your thought process of this name and this person and this face is the wrong name and person and face. And suddenly you have to take an eraser because now there's nobody there. And, that was tough. Because you should have somebody you can put your anger toward."
Some of the anger she once felt for Bromgard quickly found new targets.
Yellowstone County's prosecutors failed her by putting the wrong man behind bars, she thought.
And then there was the Montana Crime Lab, which failed both her and Bromgard by relying too heavily on flimsy hair evidence that a later review would find Director Arnold Melnikoff had sometimes made up entirely.
Bromgard's public defender had done little to defend him despite his insistence of innocence and questions that went unasked, like why the hair samples matched but semen did not.
Even with the DNA evidence in hand, Mike McGrath stubbornly continued to insist that Bromgard was somehow guilty. McGrath, a former Lewis & Clark County prosecutor, was Montana Attorney General and a candidate for the Montana Supreme Court when he was interviewed for a deposition in the case to release Bromgard. (He is now Chief Justice of the Supreme Court.)
He suggested multiple alternative theories that were detailed in a 2007 Chicago Tribune story, "including that the victim was sexually active with someone else or that her 11-year-old sister was sexually active while wearing her younger sister's underwear. (Or) that the DNA could have been from the child's father and that the girl's parents had sex on their daughter's bed and left DNA, or that the father assaulted the girl."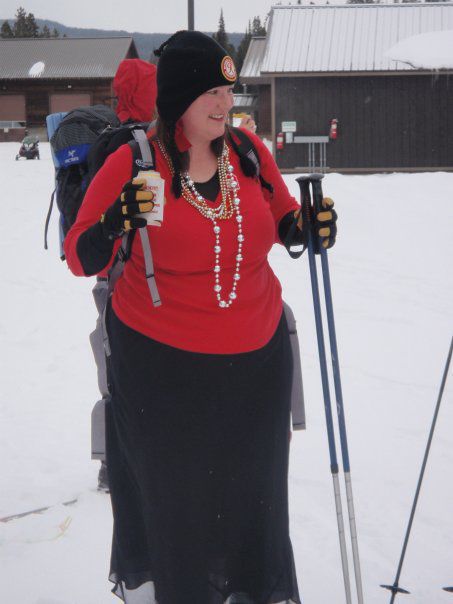 Living and working in Yellowstone National Park made it easier for Linda to adjust to her new reality. It was a protective bubble. There was no cell service, no TV signal. She had to drive several miles each morning to pick up copies of the Billings Gazette and USA Today, presuming the weather allowed the driver to get that far. She could scan the pages in the safety of her gooseneck trailer, controlling when she might hear more about Bromgard's exoneration and be reminded that her attacker was still out there.
She found a new balance, as best she could. She decided she would never know who had raped her. "You don't want to torture yourself with the fact there could be somebody out there who did this to you. If they haven't found you yet, they're not looking for you. You've just got to move on."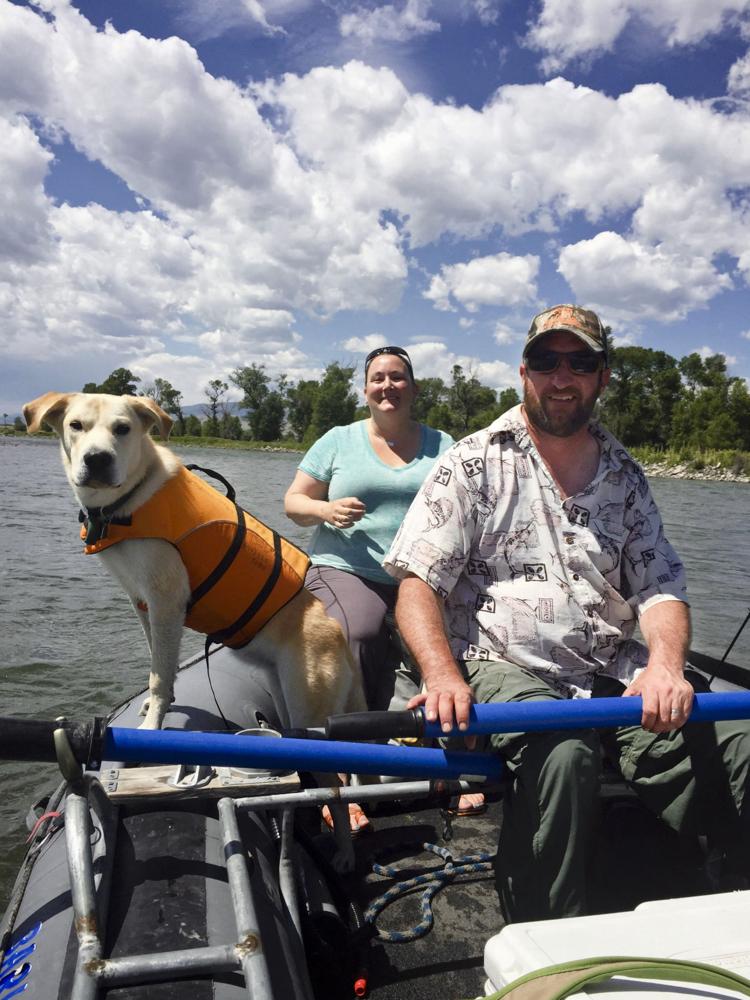 Linda earned a promotion to bar lead, a job with more responsibilities but still the fun of meeting people from all over the world. One year, Linda was crowned Queen of the Rainier Olympics, a 10-day contest among park workers that historically ended on Yellowstone's March 1 birthday
In 2012, Linda and Patty, now her husband, agreed over lunch at the Old Faithful Snow Lodge that they wanted to spend one final summer season in Yellowstone before moving to Livingston, another tourist town where many friends from the park had moved. She had roots there. Her uncle ran a sign business. Her grandfather had bent the neon for many of downtown's iconic bars and hotels.  
Each day, she drove 7 miles to the nearest spot with cell reception to make calls and check email as they searched for a home. They got lucky and found the perfect house in the right neighborhood at a price they could afford.
Last month, Linda sat on the couch in their living room.
They had placed a framed wedding photo just inside the back door and a small collage of pictures from Yellowstone adventures in the bathroom. Swimming under the glass top of a side table were trout carved from wood. Periodically, the automatic litter box cleaner hummed. They can't figure out what kind of timer it is on.
Dex, the elderly cat, curled tightly into a furry mound on the bottom shelf of the TV stand. His head emerged, bleary-eyed, whenever Daisy, the yellow lab mix, made too much noise playing with a bouncy, green chew toy.
A friend walked through the back door without knocking and Linda stood up to greet her. She was there to take her to dinner.
"Hi Daisy cakes," the friend said, greeting the dog who bounded toward her. She turned to Linda and asked, "How are you?"
"Good," Linda said, reaching for a hug. "Good."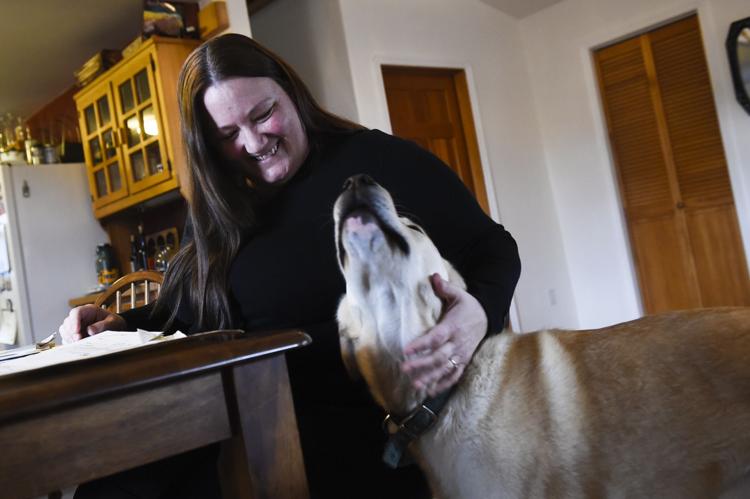 ---
Click here to learn more about sexual assault support services and groups that accept donations to help adult or child survivors.