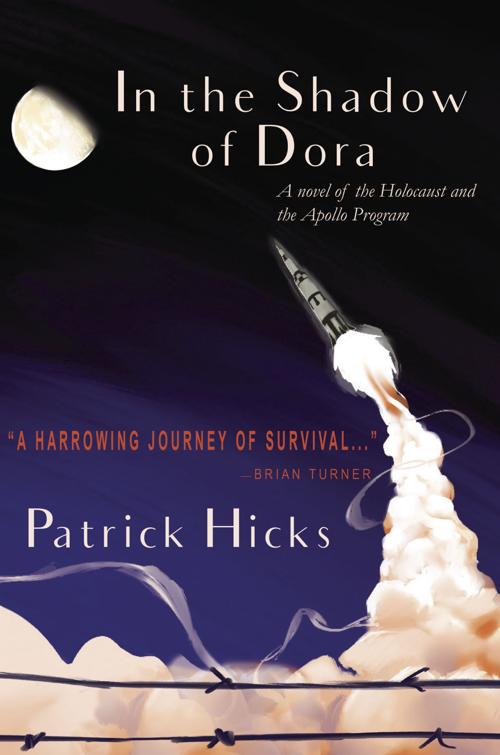 Editor's note: "In the Shadow of Dora" by Patrick Hicks is a finalist in the Fiction category of the 2021 High Plains Book Awards.
Previous High Plains Book Award finalist Patrick Hicks has an excellent novel in the running for this year's Fiction award. "In The Shadow of Dora" is a slim but powerful book that explores a man's life at two very different and pivotal moments in history.
Eli Hessel is a Jew, plucked from Auschwitz, where all his family had been executed, and taken as slave labor to Dora-Mittelbau. Dora is a secret Nazi installation hidden inside a German mountain, where their prisoners are brutally forced to build the V-2 rockets that will be launched to terrorize the enemy, especially in London. Eli fully expects to be worked to death, or randomly murdered at any moment as so many of his fellow slave laborers are. The first half of the book outlines his grim, terrifying, and precarious life at Dora.
Somehow, he survives, moves to America, and, still fascinated by the idea of rockets, ends up working at NASA some twenty years later. So, however, do the likes of Wernher von Braun and other former Nazi scientists, some of whom directly oversaw his torment. As the United States competes in a Cold War space race with the Soviets, they are hailed as heroes of science. In the run-up to the Apollo 13 moon landing mission, Eli struggles to cope with their success, and with America's eagerness to overlook their atrocity-laden past in order to win the space race.
Based on historic events, Dora-Mittelbau was an aspect of World War II that was unfamiliar to me but will never be forgotten now. "In the Shadow of Dora" is moving, tragic, and shows the price Eli pays for surviving the Holocaust. It's the best novel I've read this year, and a worthy companion to South Dakota author Hicks' 2016 High Plains finalist Short Story collection, "The Collector of Names" and previous novel "The Commandant of Lubizec."
Dee Ann Redman is a librarian who can't get enough historic fiction. She has worked with the High Plains Book Awards since they were an idea, and currently coordinates nominations.