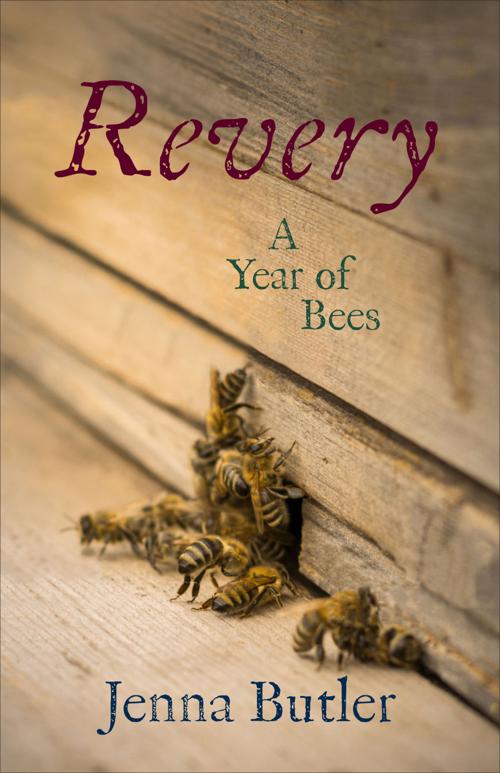 Editor's note: Jenna Butler is a finalist in the Woman Writer category of the 2021 High Plains Book Awards.
Jenna Butler and her husband Thomas live on an off-grid, organic farm in the boreal forests of northern Alberta. Along with an orchard, greenhouse and gardens, they tend bees. Butler shares that she went into beekeeping as a desperate attempt at recovery and renewal from years of harm and injury as a teen. "I needed to know how to face pain, so I turned to the bees." Butler, an acclaimed poet and professor of creative writing at Red Deer College, is a finalist in the Woman Writer category of the High Plains Book Awards with "Revery: A Year of Bees."
One definition of revery is a fantastical visionary or impractical idea. In this touching, expansive and clear-eyed memoir, Butler connects her personal journey of healing to our need to address the global climate crisis. "You go into beekeeping knowing you will be stung, but along the way, you learn that if your energy and your practice are correct, you'll be able to build relationships with those bees over time."
Butler and her colleagues, many of whom are women and small honey producers, are re-imagining the apiary industry from the ground up. She shares fascinating details of a full-year cycle of beekeeping. During homing day in early April: "We pull the cork from the mouth of the queen cage and insert a miniature marshmallow in its place; by the time the colony chews through the marshmallow to free the queen, they have become used to her pheromones and will accept her."
In this time of extreme heat, drought, wildfires and smoke, it is a tonic to read Butler's explorations of leading a purposeful life, connected to her human community and the land and animals that surround them. "On the days when I feel deeply low, fighting to pitch the insignificance of my individual actions against the vastness of climate change, remembering the improbable flight of June bumblebees or admiring the tenacity of a winter-wrapped hive reminds me that maintaining and supporting these relationships with the bees and this piece of land that supports us all, everything I can do now, is enough."
Tim Sweeney is a retired LGBTQ and HIV advocate and activist.