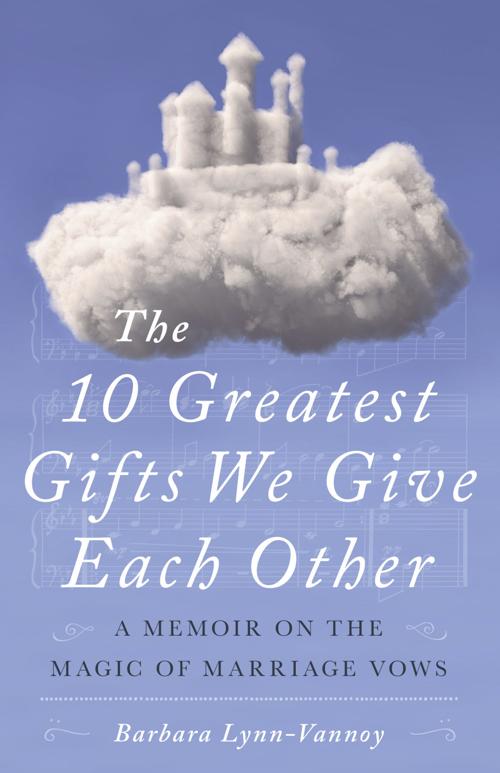 Editor's note: "The 10 Greatest Gifts We Give Each Other" is a finalist in the Creative Nonfiction Book category of the 2021 High Plains Book Awards.
Barbara Lynn-Vannoy's "The 10 Greatest Gifts We Give Each Other" (subtitled "A Memoir on the Magic of Marriage Vows") is a High Plains Book Awards finalist which creates an emotional journey that showcases the ways in which the vows written by the Vanoys become a force for good for themselves, family, friends and acquaintances.
Barbara Lynn's first conversation with future husband Steve is typical of her candid and self-deprecating humor. When he calls to ask her to join him for a first-date hike, she muses: "My response was honest, unexpected and reasonable for a woman who hadn't dated in twelve years: "But I haven't bathed in three days." For reasons unknown, Steve persisted: "I'd love it if you took a shower and came over. When can you be here?" So begins the relationship of an unlikely pair, Barb, an enthusiastic first grade teacher and divorced single mom, and Steve Vannoy, writer, world traveler and entrepreneur.
After a year of dating adventures from the prairies of Nebraska to Tasmania, Barb and Steve become engaged. As they commit to one another, they discuss and write ten vows to guide their sacred union. And a year later, in a small, intimate ceremony the couple reiterate and reflect upon pledges such as, "We will serve the world and add joy to it by harnessing who we are."
With typical honesty, Barbara confesses: "Our first three months of marriage were hell. All vows were off." She details the complexities of blending lives and lifestyles "sizzling with the undercurrent of maladjusted relationships." But after posting their list of vows in prominent places (the bathroom and refrigerator), the couple re-focuses on the sacredness and sparkle of their union.
In classic memoir style, the Vannoys' marriage unfolds in compelling slice-of-life scenarios that showcase their growth as a couple as they allow their promises to one another to guide life choices. The take-away from "The 10 Greatest Gifts We Give Each Other" is heartfelt and genuine. Readers either contemplating marriage or searching for enrichment for their union will treasure this book.
Carol Karst is a retired English teacher and librarian.