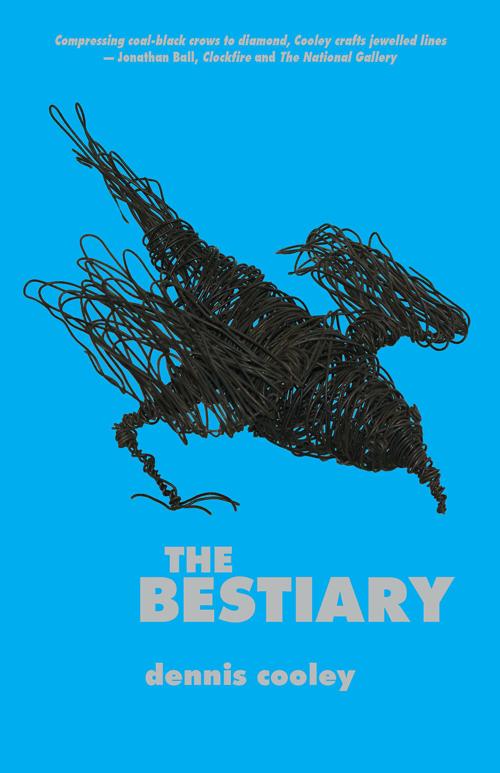 Editor's note: "The Bestiary" is a finalist in the Poetry category of the 2021 High Plains Book Awards.
On the back cover of Dennis Cooley's "The Bestiary," a finalist for the High Plains Book Award in Poetry, Nathan Dueck dubs Cooley "the Pliny of these prairies." Cooley acknowledges this connection through multiple allusions to the Roman naturalist. For example, in "a nag" (titles lack initial capitals throughout the book), we learn from Pliny, quoted directly, that magpies "cheer up miraculously if they hear" a word they are "searching for" (98). Cooley also alludes to Aristophanes, Genesis, and, especially, Ovid, leavening these classical references with his family's practical wisdom.
Cooley's poems swing without warning from recollecting rural childhood experience in Saskatchewan—he currently lives in Winnipeg, Manitoba—to channeling the perspectives of his animal subjects. For the most part, Cooley's portraits focus on common wild creatures and barnyard denizens such as pigs, chickens, and cats. But, like Ovid before him, Cooley transforms our perception of these familiar companions by illuminating their mythic significance. Near the book's center is a particularly striking section titled "The Spider," introduced with a quote from "The Metamorphoses" as "The tenuous weaver of an ancient craft" (57).
Lacking the resonance of personal experience, poems such as "the sarus crane" seem overly reliant on derivative natural imagery, and occasionally the wordplay misses its mark. For example, in "as for that" spacing and line-breaking create an unfortunate appositive effect nonsensically equating the action of "swaggering past" with "a barn full of cats" (8). But more often, the poems' rapid shifts evoke strikingly original perceptions and Ovid-esque ambiguities of identity. At times it becomes difficult to tell what human, animal, or combined eyes we are seeing through. Words themselves sometimes morph, as in poem titles such as "seam stresses" and "bee longings." In a few poems typographic play intensifies into wordless but evocative tracings on the page.
Cooley's swerving allusions and grammatical ambiguities may be perplexing on first reading, but he maintains a light, surehanded tone, supported by whimsical illustrations by artist Gail Trussler. All told, "The Bestiary" offers a unique, thematically unified collection from a distinctive voice of the Canadian prairies.
Bernard Quetchenbach is a professor of English at MSUB.