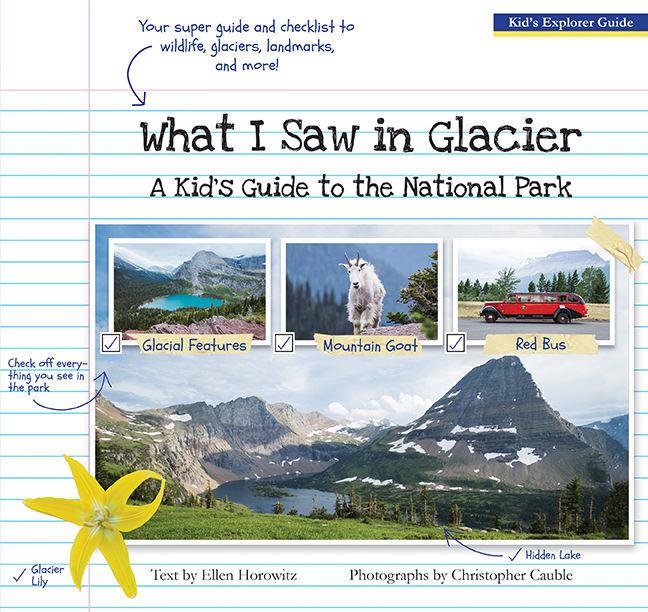 "What I Saw in Glacier: A Kid's Guide to the National Park"
By Ellen Horowitz (Riverbend Publishing)
"What I Saw in Grand Teton: A Kid's Guide to the National Park"
By Julie Gillum Lue, Riverbend Publishing
These two books, the first entries in a series for children about our national parks, are delightful. Two different sets of readers thought so, too, and independently rated them highly enough to each become finalists for the 2018 High Plains Book Awards.
The books share many elements in common. First is the photographer, Christopher Cauble, for the beautiful pictures. Each page typically features two or three of his photos, from grand vistas to close examinations of animals or wildflowers.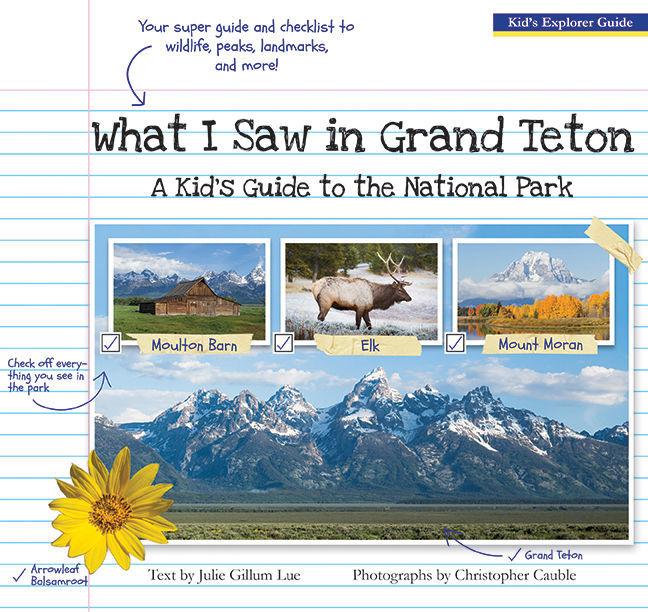 The format is also similar. The books open with a general introduction to the park, including a map, then showcase different animals to be found there, both large and small. Then follow bird highlights and some distinctive plants. Each page describes the animal (or bird, or plant), highlights an interesting fact, and suggests several locations where travelers might see them. There is also a spot for kids to check off what they see and document where they saw it, the time of day, and the circumstances. These sections are followed by one on the various features in the park, both natural and man-made, with much the same format. The final page of each book includes a checklist for even more flora, fauna, and features.
The distinction in the two books comes from the text itself. Horowitz is a natural history educator at Flathead Valley Community College and has written extensively for outdoor magazines. Her writing is friendly, with analogies that are relatable for children and language that is informal and vivid. Lue is a former employee of the National Park Service, U.S. Fish & Wildlife Service, and the U.S. Forest Service who now writes full-time. Lue's writing is very informative, with detailed descriptions that bring bird calls and coyote howls alive.
While written for children, these books are wonderful for the whole family. Certainly, adults will learn some surprising new facts along the way. The books will make a wonderful accompaniment to any visit to Glacier or Grand Teton, and the rest of this series should be greatly anticipated as well.
Dee Ann Redman has visited 36 of the National Parks from Acadia to Zion and tries to add in a new park or two every year, along with regular jaunts to Yellowstone and Glacier.