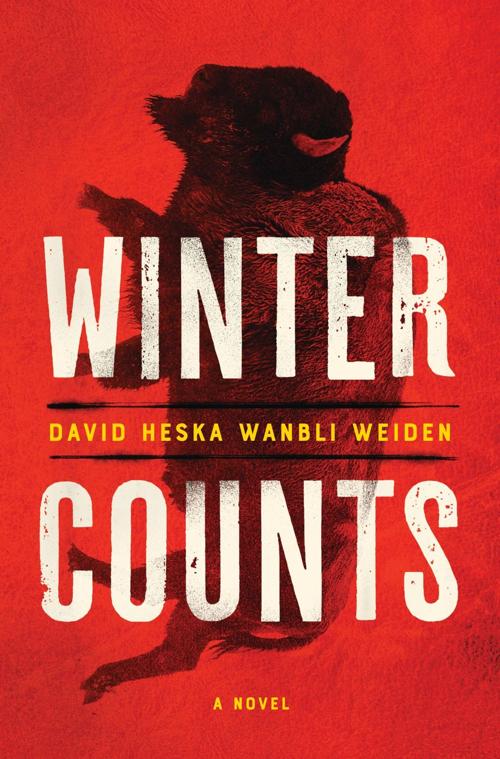 Editor's note: "Winter Counts" is a finalist in the First Book category and David Heska Wanbli Weiden was nominated in the Indigenous Writer category of the 2021 High Plains Book Awards.
David Heska Wanbli Weiden's debut novel "Winter Counts" is a high-spirited and haunting novel that traverses the challenging modern-day landscape of the Rosebud Indian Reservation in South Dakota. Weiden, an enrolled citizen of the Sicangu Lakota Nation, a lawyer and a professor, has crafted a nuanced crime thriller that has garnered finalist status in two High Plains Book Awards categories: First Book and Indigenous Writer.
Virgil Wounded Knee, the main character of "Winter Counts," is a complex melding of dysfunction and resilience. Upon the reservation, Virgil serves as the local enforcer of justice. In the eyes of many, the need is great. The tribal police have limited power. Tribal courts cannot hand out sentences longer than one year. The federal government, tasked with prosecuting all felonies, will only investigate murders. And yet drug abuse and drug trafficking exist unchecked. Politicians are corrupt; graft is everywhere. Women and children are abused and abandoned. Virgil's vigilantism fills the gaps, meting out justice brutally and definitively. One hundred dollars per broken bone; one hundred dollars per knocked out tooth. Such is the price of revenge and retribution in a world of disarray.
Against this gritty and often desolate landscape, the story unfolds. Virgil Wounded Knee endeavors to set things right for his orphaned 14-year-old nephew Nathan, falsely imprisoned for drug trafficking. Aided by his former girlfriend Marie Short Bear, Virgil navigates two disparate worlds in his attempt to vindicate his nephew. The resultant struggle makes for a highly readable and suspenseful tale.
As a thriller, "Winter Counts" succeeds. But in its subtext, in its examination of Wolakota, living the Lakota way, it soars. To dwell on the reservation in the twenty-first century is to question or reject or embrace all of the lessons that history and the wisdom of the elders has imparted. For every man has his own winter count, his first snow to first snow recorded history. How that story is distilled and how it evolves, particularly for Virgil Wounded Knee, is at the very heart of "Winter Counts." Thought-provoking and important, "Winter Counts" earns its place as a High Plains Book Awards finalist in two categories.
Sue Bach is a former high school English teacher and an active member of Friends of the Billings Public Library.