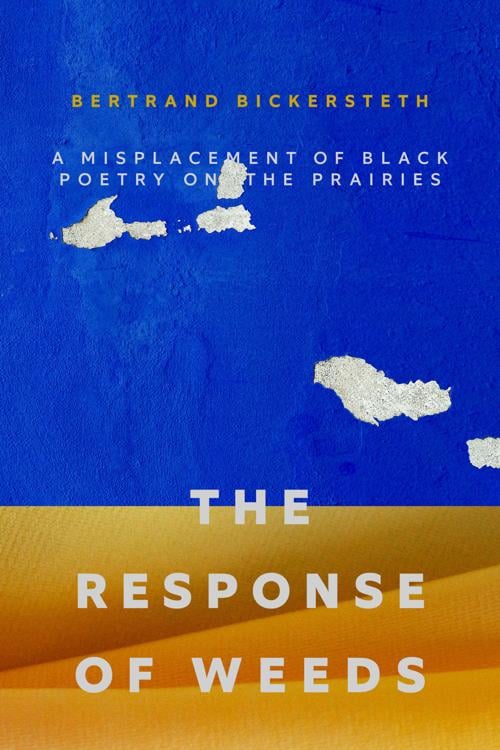 Editor's note: "A Misplacement of Black Poetry on the Prairies" is the winner in the First Book category of the 2021 High Plains Book Awards.
Bertrand Bickersteth's "The Response of Weeds: A Misplacement of Black Poetry on the Prairies," the winner of the High Plains Book Award for First Book and finalist in the poetry category, brims with knowledge, beauty, and wisdom.
With dazzling artistry, Bickersteth blends music, history, landscape, and human struggle into a remarkable collection that explores the often-hidden experiences of black people on the northern prairie. This book challenges us to think about how our stories define our places and ourselves, and to see how those left out become invisible within our larger narratives of regional, national, and global identity.
In these poems, Bickersteth resurrects forgotten Albertans of African descent, bringing the stories of black cowboys, pioneers, fur traders, and others into view and showing that black Canadians have long contributed to the history, culture, and land that is Alberta.
Naming, language, and storytelling are the continent on which Bickersteth explores what it means and what it meant to be black in the Big Open of the north. The opening poem is a moving homage to Langston Hughes' "A Negro Speaks of Rivers." For a time, the speaker floats on the "gleaming arc of relief" that Hughes creates, but one-hundred years after Hughes' masterful declaration of a long and noteworthy black history, the stories of black people are still submerged. One of the most powerful poems is "The Northern Saskatchewan," a brilliant drama in three pages in which white voices construe black character based on stereotype and scuttlebutt, muffling the lone black voice to two words. It is a master lesson showing how those who control the historical narrative define how we see and understand the world.
Throughout the book, Bickersteth reveals and reverses the prejudices embedded in our English language, particularly the ancient negative connotations of blackness and darkness. Envying the magpie's ability to be "completely/unfettered to her blackness and whiteness," he strives to reveal the beauty of darkness. Through this act of poetic regeneration, he helps remake our language, our stories, and ourselves.
Danell Jones is the author of "An African in Imperial London: The Indomitable Life of A.B.C. Merriman-Labor," 2018 winner of the HPBA for Nonfiction.