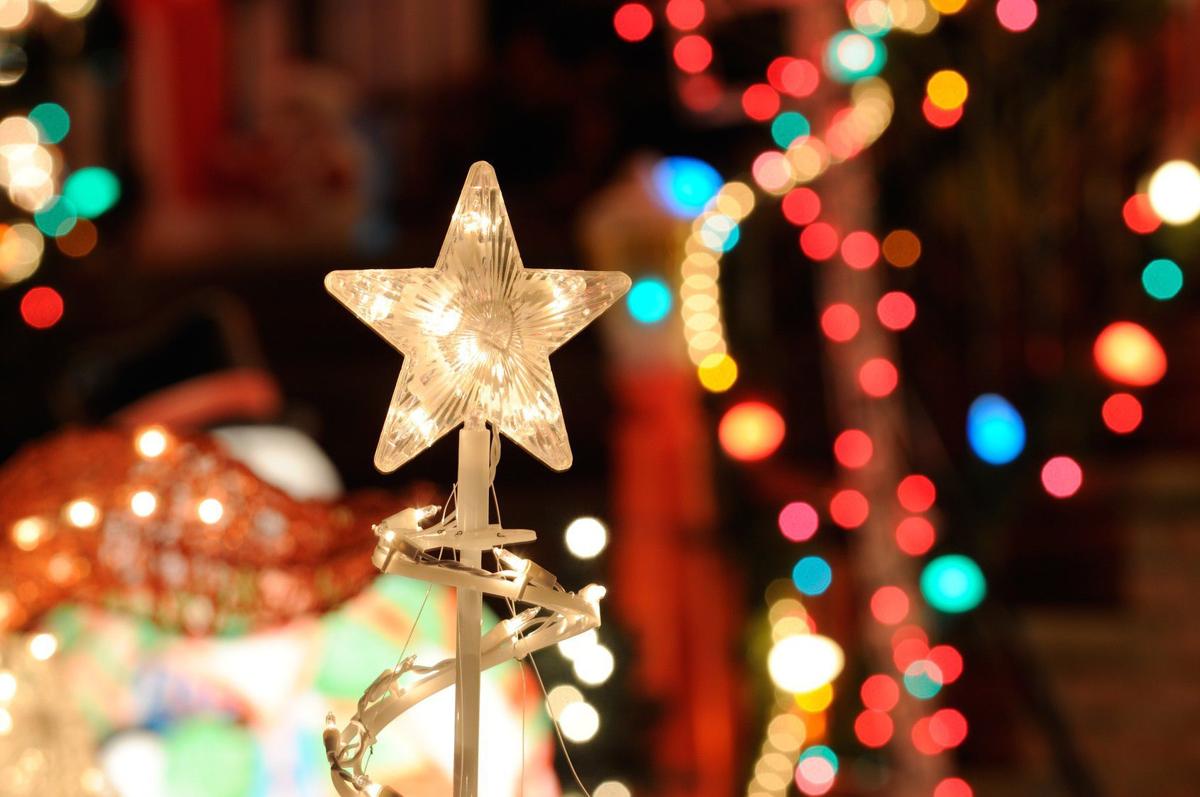 Projectors are becoming more popular for holiday lighting, as it doesn't take much for climbing a cold ladder precariously placed in a snow bank while stringing tangled lights along a slippery roofline to lose its appeal. With a holiday projector, you drive in a stake, plug it in and turn it on.
Since they are relatively new to the marketplace, there are a few things to know when choosing the best projector to light your home for the holidays.
Seeing the light
There are two choices in holiday projectors—LED projectors and laser projectors. These two differ only in their source of light, but that's a big deal. Laser lights have greater clarity; they produce a single dot of light, while LED light is scattered. Also, the color of light a laser produces is much more precise and less variable than LED light.
Whether the light is pointed up into trees or bushes, down to sparkle the lawn, or out towards the surface of the house, even though many have multiple color options, the green laser beam will appear brightest as our eyes are most sensitive to the green wavelength.
Positioning
First, look to see how many square feet the projector is designed to cover. If the surface of your home is large, it may require more than a single projector per side.
A projector must be positioned in front of each surface you want lit. Although some swivel, a single projector cannot effectively light two sides. Many opt for a projector for both the front and back of the house.
A positioning of 23 to 30 feet away from the house is optimal for most projectors. But if a neighbor has bright outdoor lights, or there's street lighting, it may need to be closer so the light is not diluted.
Energy source
Most projectors require an extension cord to reach a GFI-protected exterior outlet. But if you find a projector with a cord of 25 feet, you can forget about needing that additional extension. Some projectors on the marketplace today are solar-operated. These projectors will run for eight consecutive hours at night, and then recharge during the daytime. If you opt for a solar projector, just remember not to place them in a shady spot.
Overall, laser projectors are very energy-efficient. You can operate 50 laser lights for the same consumption as a single light bulb in your home; they pull a tiny amount of electricity.
Make it smarter
Projectors are available with options. Projectors that swivel can cover a large area brightly, just not all at the same time. Projectors with light sensors will turn off when the sun comes up, and back on when it turns dark, while those with timers can be set for two, four, six or eight hours of operation. Many projectors have remotes, so you don't have to trudge through snow to flip a switch.
This holiday season, it may be time to project the cozy ambiance of a winter wonderland at the push of a button.