Ming Cabrera HD44, Democrat
Ming Cabrera - D
Age: 60
Occupation: Semi-retired, property owner
Family: Married, Digna Cabrera; with two children, MJ, and architect, and Stephanie, a public school teacher
Education: Creighton University, bachelor's degree in science, and Manila Central University School of Medicine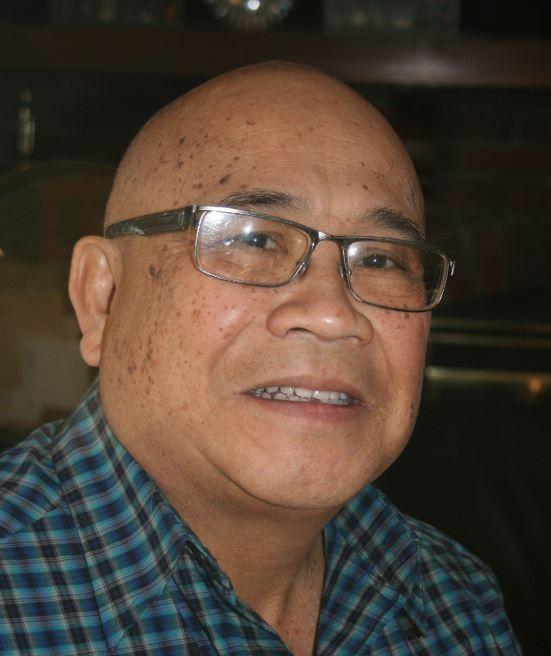 Past Employment: 30 years sales executive pharmaceuticals
Past political experience: Eastern Montana Committeeman Democratic Party 2017-present
Online campaign info:
Facebook: Ming for Legislature
Website: mingforlegislature.com
Email: mingformontana@gmail.com
Address: I am a property owner on Main Street in my district
Phone: 406-671-2527
1. Gun Rights are very important in the rural and urban settings of Montana. I am a gun owner and enjoy the hunting privileges – especially upland birds and target shooting. I am often found at Blue Creek participating in "Five stand" or shooting "sporting clays". I know the right to bear arms is important and necessary. The safety of Montanan's must be considered. I will continue to support background checks to prevent those who threaten our community from obtaining dangerous weapons and will also fight to ensure adequate funding for mental health services to combat the suicide epidemic in our state.
2. The primary job of a legislature is to make sure our state continues to balance the budget while setting realistic goals with revenue in mind. In order to secure more revenue for our state I will advocate for finding creative ways to ensure those tourists who visit Montana pay their fair share. I was not in favor of the cuts to mental health services during the 2017 session that affected veterans and the most vulnerable. We cannot afford to cut mental health services as a state with one of the highest suicide rates in the nation.
3. I will be a strong advocate for infrastructure projects in Billings Heights. I support continuing to fund the by-pass highway from Lockwood and making Main Street more attractive to both commercial entities and those who drive daily on this state highway. Billings Heights is considered the fifth largest city in Montana with Main street having the highest traffic rate in the state at 40,000 cars per day. Furthermore, the population of the Heights continues to grow exponentially, furthering the need for smart investments in infrastructure and public schools.
4. The most important consideration is the fact the Medicaid expansion is funded by both federal and state matching funds, with the federal government paying about 90% of the cost to help extend healthcare coverage to those in need including veterans, nursing home residents, and people with disabilities. Furthermore, the benefit of the program to our city, which features the largest medical community in the state, has provided a significant boost to our economy. Medicaid Expansion is essential to ensuring that our rural areas for every Montanan have access to health care.
5. I want to reiterate the importance of infrastructure investment in the Billings Heights. Also, as the city continues to grow, so too does the need to make sure the public school system is continuing to provide for those enrolled and keep the community strong. I will be a strong voice for the Billings Heights and will make sure that the region is getting the representation it deserves in our state legislature. I will vote, I will be active and I will be there for you.
Dale Mortensen HD 44, republican
Dale Mortensen - R
Occupation: Private investigator/small-business owner, C.C.S.I.
Family: Wife, Kelly, son Nic
Education: B.S. social and criminal justice Montana State University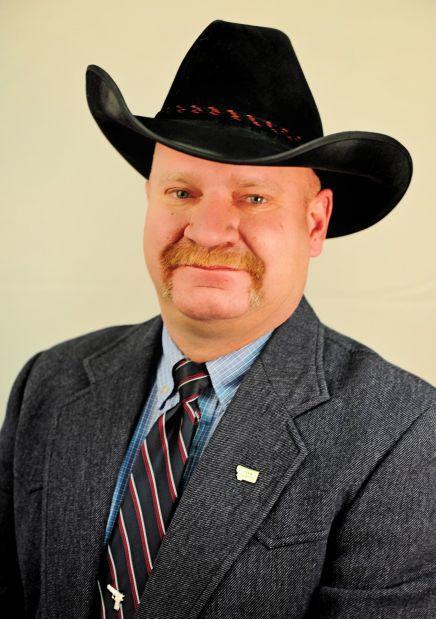 Past Employment: Former law enforcement officer Big Horn County sheriff's office, Gallatin County sheriff's office and Bozeman Police Department
Past political experience: Former field representative for Congressman Denny Rehberg
Online campaign info:
Email: dlm644@bresnan.net
Address: In the district at 446 Caravan Ave, Billings, 59105
Phone: 406- 855-1424
1. Schools have become "soft targets" for gun violence. Therefore, I believe the legislature should allow local administrators and teachers, assuming they are qualified and have concealed carry permits, to carry guns in schools. I strongly support the 2nd amendment and do not support additional restrictive gun legislation.
2. I do not support tax increases. Revenue has come if fine and the special session was not needed. If cuts were needed, I would support budget cuts for non-essential services in departments such as the Department of Environmental Quality, Department of Natural Resources or Department of Administration etc.
3. Infrastructure can be funded from economic growth and cash outlays from existing tax revenue. We do this already. For example, funding comes from the coal trust because of the development of our natural resources. As the economy grows, we will have the necessary revenue, as we have in the past, to fund infrastructure. Therefore, our focus should be on growth, not tax increases which reduce growth and dollars available for infrastructure needs.
4. I do not support Medicaid Expansion. This program will take away money from vulnerable Montanans, education and other essential services. You don't have enough money to do everything. We need to prioritize, and vulnerable Montana citizens should come first before able-bodied, non-working adults. Again, Montana needs can be funded if we focus on economic growth and not tax increases on those who can least afford it.
5. Crime. Billings has a growing crime problem. Public safety must be a top priority of government and it will be a top priority of mine in the 2019 session of the Montana legislature.