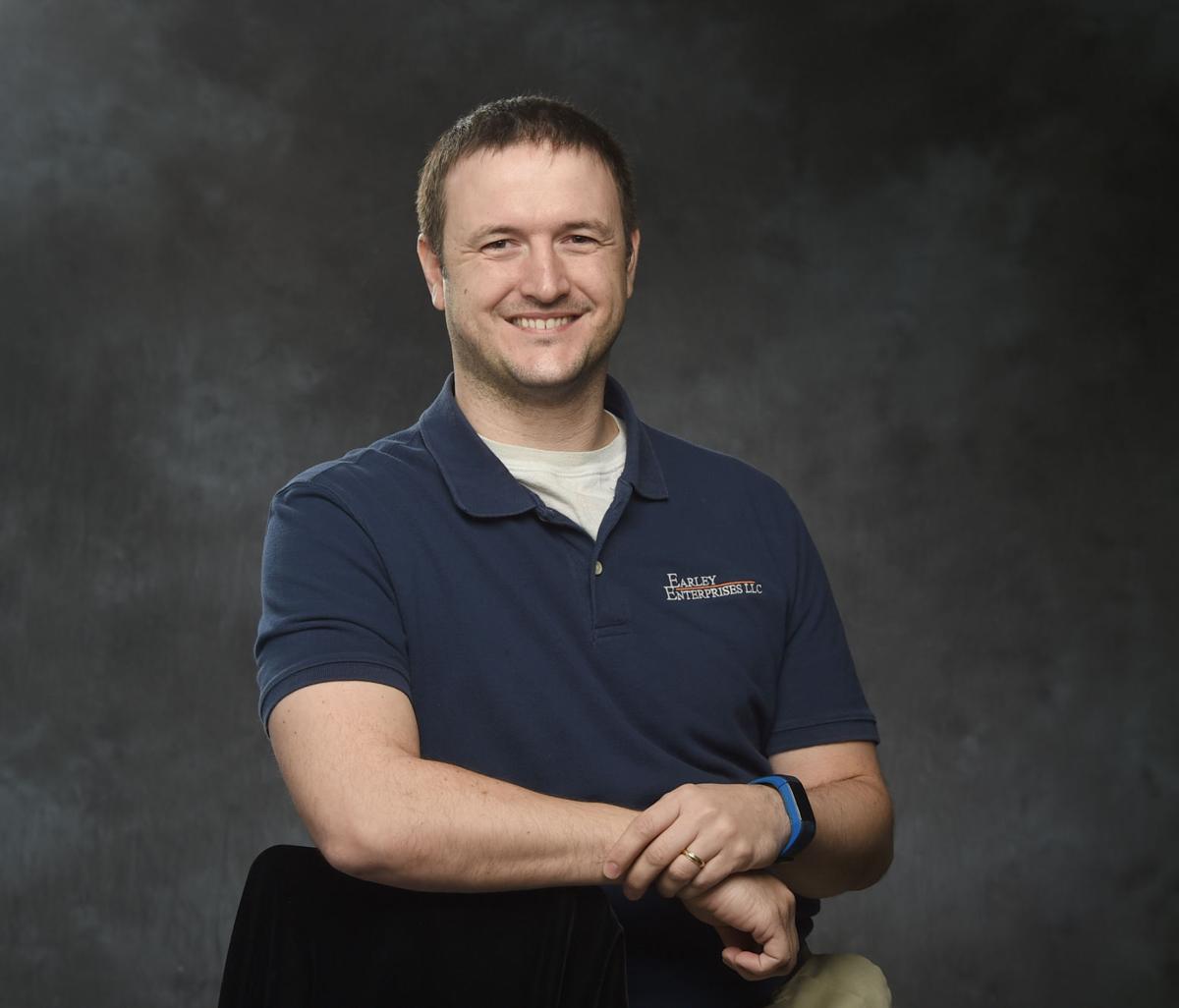 Company and title: Earley Enterprises LLC, owner
Hometown: Born in Butte, raised in Billings
Education and/or background: Billings Central Catholic High School and Carroll College graduate with a bachelor's degree in public relations and communications.
John Earley loves telling stories. Owning his own video production company provides not only a way to create those stories, but it allows a cooperative method of artistic cinematography. From creative projects to scientific, historical, and medical documentation, Earley Enterprises LLC provides clients a platform for a variety of meaningful narratives.
Why did you choose this profession?
If you couldn't do this, what would you do instead?
What other passions/callings are part of your life?
Being a dad. I really enjoy wearing socks with sandals. Bar none a fantastic experience.
What is the worst advice you've received and why?
Don't step on set for less than a grand. This is terrible advice for people starting out as young creators don't have the expertise to justify those wages. If you're trying to come on set without experience and education, you need to work in appropriate spots until you understand what your value is, where you can best contribute, and what the market can bear.
What advice would you give to a teenager about success?
Success is like a bag of Skittles. It is amazing when you've got it, but it never seems to last that long.
What's your guilty pleasure?
Whiskey. I am a big fan of Headframe Spirits' NeverSweat out of Butte.
What is one professional accomplishment you still want to achieve?
How do you measure your own success?
If a client rehires me. Nothing says you did a good job like being brought back to do another one.
What failure have you learned the most from?
Returns on the back end are not guaranteed. I lost about $20k doing a job in Phoenix, Arizona. I was out travel expense, production, post-production, and development cost. The cause was a fraudster invalidating the conference so the footage couldn't be used for continuing education credits, which meant there was no reason to purchase DVDs, which meant I had no ability to get paid for the work done. Always plan for the worst-case scenario.
What is the hardest part of your job?
Marrying clients and expectations to their budgetary restrictions and developing a feasible final product.
What was the last show you binge watched?
"The Haunting of Bly Manor."
What is your favorite book?
What is the most rewarding/important aspect of your occupation?
Film work is about conveying messages to the public. During COVID-19, I've had to help create several public awareness messages for different community organizations. In my work with the Radiation Research Society, I've had to explain complex information about cell death and particle absorption to the general public. Creating concise and understandable content out of abstract ideas is how we achieve meaningful growth.
What is the most challenging aspect of your occupation?
Blending technical, mechanical, and abstract thinking to creative powerful messages.
Who is your greatest mentor/inspiration?
Marc Mendonca, PhD associate vice chancellor for research Indiana University School of Medicine.
Do you have a motto that you live by?
How does it feel to be nominated and selected for Forty under 40?
It is an honor to be recognized by the community. I'm very grateful.
What advice would you give to anyone wanting to start new business or excel in a business or field? Start small, cash flow is king, keep your overhead low, always pay your bills on time.
How do you view failure and success?
Failure is the inability to achieve a desired goal. Success is what occurs when your ambitions align with reality and you are able to achieve outcomes that propagate an intellectual/emotional/spiritual growth of our species. Often these successes are small, but nevertheless, they make your community, work, or family objectively better.
What do you do for fun/relax/hobby?
With COVID-19 going on, I've been playing a lot of video games. My sons and I are playing "Secret of Mana" remake on Steam.
What's the greatest gift you ever received? Why?
Time. Over the years so many wonderful people have given me their afternoon to shoot a horror short, an hour to council in business development, or seeing my friends play live music. I have many wonderful memories and experiences that have shaped me into the person I am because people had time for me. My wife, my kids, my parents, my sisters, my friends have all given me so much time with them. I cherish that time.