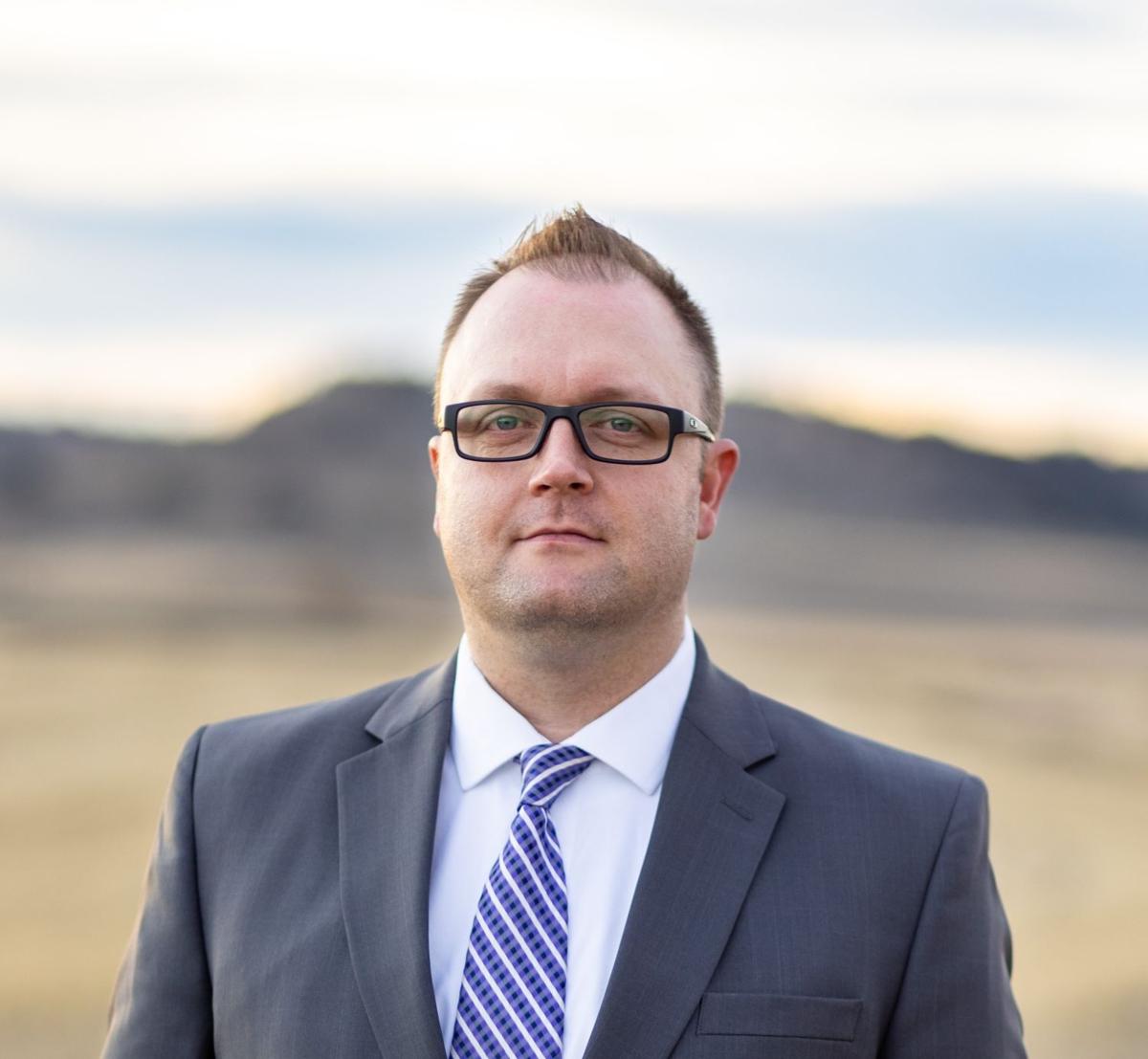 Company and title: Billings OB/GYN Associates, CEO
Education and/or background: Montana State University – Billings, bachelor's of science in finance and University of Montana, master's of business (MBA)
Jon Lorash says he chose working in the healthcare industry because he likes connecting with people. As the CEO at Billings OB/GYN Associates, Lorash believes healthcare is an industry that not only needs great providers, but also needs good business personnel to help carry out the mission of providing exceptional care and to enhance patient's lives.
If you couldn't do this, what would you do instead?
At one point in my life I wanted to be in banking, maybe a lender of some sort.  I always felt that I had the perfect alias for banking. I would call myself Cash Lorash. 
What other passions/callings are part of your life?
My wife Tiffany and my four kids. Nothing else matters. I am a pretty simple homebody type-of person and feel the most passionate about my family responsibilities.
What is the worst advice you've received and why?
I am sure that I have received a lot of bad advice.  One that has always stuck out is when people say "fake it till you make it," meaning when you start a new job or anything in life, fake like you know what you are doing until you actually know what you are doing. I think faking it is a big mistake.  When you start a new job, any employer will know that it takes time to understand the company culture, policies and procedures, etc. There is no need to fake it.  Just be yourself, be humble and admit when you do not know something, even if you hold the largest title in the room.  Besides people have really good B.S. detectors.
What advice would you give to a teenager about success? 
Never burn bridges. You never know when you may have to cross back over them. 
What's your guilty pleasure?
Wilcoxson's Mint Chocolate Chip Ice Cream.
What is one professional accomplishment you still want to achieve?
I would potentially want to work on a Six Sigma Black Belt certification.  I find it interesting to make processes more efficient to solve real world problems for a company.
How do you measure your own success?
Based on my own personal satisfaction and try not to compare myself. I read a quote recently by John Wooden, one of the most successful basketball coaches of all time, "Don't measure yourself by what you've accomplished, but rather by what you should have accomplished with your abilities."
What was the last show you binge watched?
"The Office."  I love that show.  Dwight gives solid advice that I believe everyone should live by, "Whenever I'm about to do something, I think, would an idiot do that? And if they would, I do not do that thing."
What is your favorite book? 
"If You Give a Mouse a Cookie." There are so many life lessons to be learned.
What is the most rewarding/important aspect of your occupation?
Helping people.  If it be the team that I work with or the patients that we take care of, I really enjoy helping people.
Who is your greatest mentor/inspiration?
My wife Tiffany.  She is my best friend and is always rooting for my success. 
Do you have a motto that you live by?
Pride is concerned with who is right, humility is concerned with what is right.
How does it feel to be nominated and selected for Forty under 40?
When I received the call I was truly humbled.  I also thought, man am I getting close to being 40.  
What advice would you give to anyone wanting to start new business or excel in a business or field?
Learn something from everyone you come into contact with. Build a network of people that support you and actually care about you and do not be afraid to make a new acquaintance. 
What do you do for fun/relax/hobby?
I love going to the movies with my family.  Movie theater popcorn is the best.
What's the greatest gift you ever received? Why?
The greatest gift that I have ever received is being raised by my parents. They are such a blessing in my life.  They have taught me about hard work, dedication and saying my prayers.  They have had such a profound influence in my life that I feel is hands down the greatest gift.