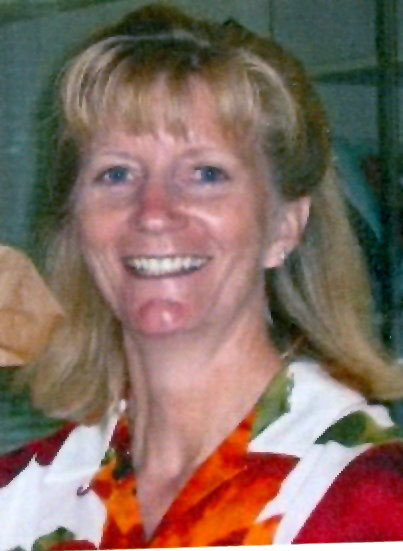 HELENA — Kim Gordon Ramuta passed away in her home with her husband John at her side on April 20, 2010, ending her battle with cancer. She was 51 years old.
Kim was born and raised in Billings, to Bob and Donna Gordon. She graduated from Billings West High School in 1977. She attended the University of Montana and received her BA of Broadcast Journalism in 1982.
After college, Kim entered the telecommunications industry and moved throughout several western states as she advanced within the company. She moved to Seattle in 1992 to become Regional Director of Marketing at TCI. While she held several jobs in the Seattle area over the years, she found her true passion in climbing the mountains, rocks and ice falls of the Pacific Northwest. She was an accomplished glacier climber and outdoors woman and relished her time in the mountains.
In 1998, Kim met her best friend, fellow outdoorsman, John Ramuta, at a half-marathon in Seattle. They married in March of 2000 and packed in travels, adventures and fun in their time together.
Kim and John moved to Helena in the fall of 2006 to enjoy the slower, sunnier life outside of Seattle. Kim adored animals and donated time to animal rescue programs. Kim abs John often enjoyed family outings at the Swan River cabin.
While Kim missed her family and friends in Seattle, she loved her new found friends and neighbors in Helena and was appreciative of all the love and support they gave to her during her illness. She most recently worked at the Montana Historical Society and appreciated the creative people, their talents, friendship, and learning about Montana History.  
Kim is preceded in death by her much loved mother and father, Donna and Bob Gordon. She is survived by her beloved husband, John; her brother Chris and his wife Betsy Gordon and her much adored twin nieces Anna and Chrissa of Sammamish, Wash.; her father-in-law and mother-in-law, Ron and Louise Ramuta; sister-in-law and brother-in-law, Jean and Steve Springston, all of Bellevue, Wash.; and many cousins throughout the country.
Cremation has taken place and a memorial will be held at 10 a.m. Monday, April 26, at Our Redeemers Lutheran Church. Kim asked that any friends who wished to make donations to please sent to the Lewis & Clark Humane Society, PO Box 4455, Helena, MT 59604. Local arrangements have been entrusted to Anderson Stevenson Wilke Funeral Home. Condolences may be sent to the family by visiting www.stevensonandsons.com.