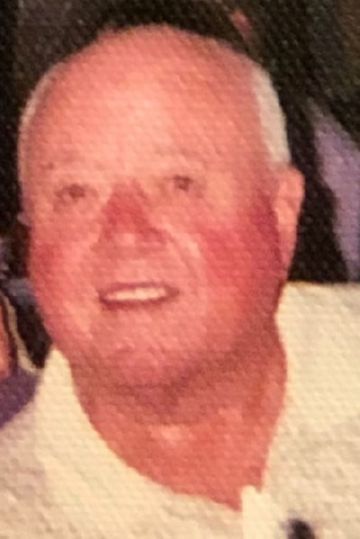 Charley (Chuck) Elvin Abarr, 89, of Manhattan, Kansas, died July 8 at the Good Shepherd Hospice House. He had been a resident of Manhattan for 12 years.
He was born on May 4, 1931, in Billings, Montana to parents Joseph and Ester Abarr. He also grew up in Billings along with his siblings, Ellen and Joe. He attended Billings High School but completed his senior year at Miltonvale College in Miltonvale, Kansas.
He enlisted in the Navy and was sworn in November 10, 1950. He was stationed in Alameda, California.
He married Marjorie Faye Hudson of Billings on August 19, 1951, in Billings. They had three children, Debra Jean, Bobby Joe, and Randy Jay.
He attended and graduated from Marion College in Marion, Indiana. He later attended the Nazarene Theological Seminary in Kansas City, Missouri.
He was in the restaurant business for over forty years. The highlight of his career was working for the McDonald's Corporation. He began at entry level and was promoted from store manager to regional supervisor to field consultant at the home office to International and ended his career as an owner-operator. He was a dedicated, hard-working, loyal, and honored employee and loved working and traveling for McDonald's. One of his proudest moments was being invited to attend and participate in the 1200th store opening in Southeast Asia. He retired from McDonald's Corporation approximately thirty years later. He loved retelling stories and reliving his experiences during those years. He enjoyed McDonald's double cheeseburgers well into his eighties.
Chuck was a proud and loving father, grandfather, and great grandfather. He treasured being surrounded by his children, Debra Lamb (daughter) and husband Pat, Bob (son), and Randy (son); his grandchildren, Vance Lamb and wife Kate, Sean Lamb, Richard Abarr and wife Keli, Amy Abarr-Harris, and Aubrey Abarr-Brown and husband Matt; and his great-grandchildren, Lucas, Parie, Breeonna, Wyatt, Raylee, Peyton, Tanner, and Tate.
Dad was a sports enthusiast. His favorites were football, baseball, softball, bowling, and golf. He was a superior athlete that played many different sports. He was proudest of being selected to the All Navy Softball Team. He also had the special ability to coach anyone, from college golfers to Little League boys including his sons. He spent many joy filled hours at the Lake of the Ozarks teaching family and friends how to water ski. He owned Arabian horses for several years and enjoyed showing them competitively with his sons.
He was a social person and loved telling stories and reminiscing. He would never turn down an invitation to lunch or dinner. He loved M&M's, cashews, angel food cake, deviled eggs, and his own fried chicken & gravy. The only thing he loved more was being involved with celebrations including his family. He was proud, supportive, loving, humble, lived simply, and shared everything he had.
He was preceded in death by his parents, Joseph and Ester Abarr; his sister, Ellen Wait;, his former wife, Marjorie Eglin (1984); and sons Bobby (2004) and Randy (2017).
Cremation is planned with a private family service to be celebrated at a later date.
Memorial contributions in memory of Charley are suggested to the Ronald McDonald House. Contributions may be left in care of the Yorgensen-Meloan-Londeen Funeral Home, 1616 Poyntz Avenue, Manhattan, Kansas 66502.
Obituaries Newsletter
Sign up to get the most recent local obituaries delivered to your inbox.