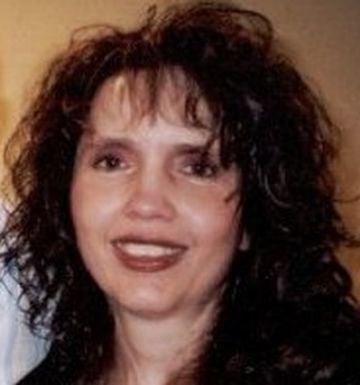 In the early morning of July 16, 2021, Evelyn Kay (Johnson) Hauge merged with the infinite, passing in her home in Billings, surrounded by family and friends, after a short battle with pancreatic cancer. Deeply rooted in her Christian faith, she calmly accepted her fate knowing that she would be reunited with passed loved ones. Evelyn was 71 years old.
Evelyn was born to Grant Ludwig Johnson and Bessie (Davies) Johnson on August 8th, 1949 in the town of Glendive, MT which, they say, is located somewhere between Miles City and Savage, MT. She was raised on a beet farm in the hardscrabble badlands of Eastern Montana, close to the Yellowstone River, near the Dawson and Richland county line.
Evelyn attended grade school and most of high school in Savage, MT. Her senior year of high school was spent at Dawson County High School in Glendive and she attended college at Dawson Community College.
She married the love of her life, Alan Hauge, on Oct. 3, 1969 and shortly after accompanied Alan to Naples, Italy for his service with the U.S. Navy. After returning stateside they lived in Norfolk, VA before settling down in Miles City.
She gave birth to two sons, Eric in 1975 and Leif in 1977. She was fiercely protective of her boys with an almost preternatural instinct of knowing when they were in trouble, often before they even realized it themselves. She was the mom that marched them to face and apologize for any wrongdoings. Evelyn was also a second mom to many of Eric and Leif's friends; this became evident as the kids grew older and she became close personal friends with them into adulthood.
Her first job, other than hoeing beets, was working at the Wagon Wheel in Glendive. Evelyn also worked as a switchboard operator, military liquor depot manager, at JC Penney's and most recently managed Conlin's Furniture in Miles City for many years. She put her all into everything she did and always picked up life-long friends along the way. Evelyn will be dearly missed by everyone that knew her.
Evelyn was preceded in death by her father Grant, mother Bessie, and sister-in-law Joan Johnson.
Evelyn is survived by her best friend and husband of 52 years, Alan; their son Eric and his daughter Stella Luna Hauge, who was the light of her life; their son Leif and his wife Amber Schock Hauge; brother Rob Johnson; sister Marilyn Johnson Foreman and her husband Ron; many nieces, nephews, relatives and friends. A special thank you to Vicki Smith, Kellie Dalton and Wendy Presser, Stella's mother.
In lieu of flowers, please consider a donation to the Miles City Soup Kitchen to which Evelyn donated generously and regularly, POB 93, Miles City, MT 59301. Evelyn also donated to St. Jude Children's Hospital, The Tunnels to Towers Foundation, Michael J. Fox Foundation for Parkinson's Research and the Ronald McDonald House. Evelyn also monetarily contributed directly, but discreetly, to people in her community in need, so please consider that as an option as well.
According to Evelyn's wishes, cremation has taken place and we will be having a celebration of her life, in our home in Billings, on Saturday July 24 from 2-5 p.m. If you wish to attend please contact Leif at 406-534-9799 for more information.