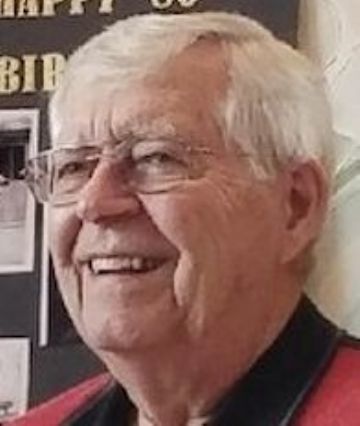 Gary LeRoy Greener, 82, passed away unexpectedly on Feb. 17, 2021,
Gary was born in Roundup, MT to Violet McGuin and Leroy Greener on June 29, 1938.
He attended Roundup High School, graduating in 1956. After graduation he enlisted in the U.S. Army serving four years. In June of 1961 he married Cathy (Ross) Greener.
They welcomed a daughter in Nov. 1962, Kellie (Greener) Lynch (Pat) and a son arrived in Nov. 1964, Gary Todd (Gail) Greener. In 1963 Gary became a Montana Highway Patrolman stationed in Great Falls, until he retired in 1981. The family then moved to Alaska where Gary worked in the oilfield until retirement in 2003.
Gary and Cathy built their second home in Roundup, MT and have spent quite a bit of time there since. Gary was a long time active member of the 1st United Methodist Church.
Gary was an only child and was preceded in death by his parents Violet McGuin and Leroy Greener. He will be greatly missed by all his family and friends.
He is survived by his wife Cathy, daughter Kellie and son Gary Todd, also five grandchildren and two great grandchildren.
The family would like to thank the Anchorage Fire Dept. (EMT) and Providence Hospital Staff for the quick response and comforting care.
In lieu of flowers, donations may be made to the 1st United Methodist Church, C/I Delores Newton PO Box 84, Roundup MT, 59072 or Charity of your choice.
Services will be held in Roundup, to be announced at a later date.