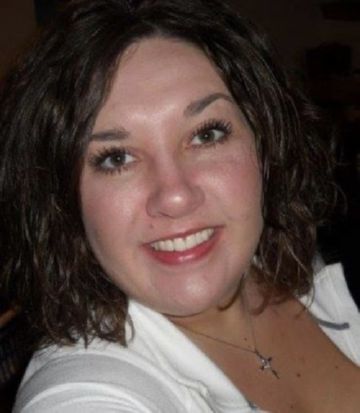 Our beautiful and loving wife, daughter, sister, granddaughter, niece, and friend has gone to join her mom Kathy and her grandfather Howard in Heaven. The world will be a little bit dimmer without her. She wasn't just the firecracker in the room, she was the grand finale.
Nicki was born to Kathy and David Maier on April 7, 1980 in Billings, Montana. She spent the first three years of her life in Harlowton, Montana. She attended elementary school at Big Sky, middle school at Castle Rock, and graduated from Skyview High School in 1998. She attended MSU-B part time for two years. In 1999 she went to work for her mom at Premier Mortgage company and spent the rest of her life doing what she and her mom felt was their purpose in life was: get people a home loan.
Nicki was a kind and generous lady. She volunteered for homeless pets and was a fixture at the Moss Mansion fundraiser every year. Nicki had a heart of gold and once you were her friend you were a friend for life. Her oldest and dearest friends are from her early years in Harlowton. Nicki was an all in type of girl. Nothing got done halfway. She enjoyed the quiet homelife with Alan, Alex, and Walter the dog. It was a quiet homelife except on Cat-Griz weekend. Nicki was a Griz fan and Alan and Alex were Bobcats. They spent many a summer day with in-laws Stacy and Tom Stewart camping in the Beartooths and Paradise Valley. Nicki loved the Farmers Market and arrived early to get the best produce to take home to pickle. If she could find it she could pickle it. She enjoyed her crafts circle of friends on a regular basis. She loved her job and spent many hours agonizing over how to get someone a loan.
Nicki married Alan Bryce June 22, 2013 and together they were raising son Alex. She loved nothing more than spending time with her boys.
Nicki was preceded in death by her mother Kathy Maier in 2007 and her grandfather Howard Syme in 2017.
She is survived by her husband Alan Bryce and son Alex Bryce, her father David Maier (Valerie), sister Stacy McGlynn (Bill), grandparents Ed and Norine Maier, grandmother Ann Syme, aunt Linda Black (Don), uncle Dennis Maier, uncle Doug Maier (Shirley), and many nieces, nephews and cousins from the Bryce, Maier, Stewart, and McGlynn families.
Nicki has left us far too soon but the memories she created will live on with all of us. Our hearts are saddened by her loss but uplifted by the thought that she will be in a better place surrounded by love.
We would like to extend a special thank you to Nicki's besties Nikki, Jezi, Joanna, and Beth for all your love, friendship, and support over these years.
We would like to thank the doctors, nurses, social workers, and caregivers at St. Vincent's for all their dedication, determination, and compassion. They all worked tirelessly on Nicki's behalf.
Funeral Services will be held at Dahl Funeral Chapel on Saturday, Nov. 20, 2021 at 11 a.m. The family would like to invite her friends and loved ones over for a reception following services at 5100 Central Avenue, Billings, MT 59106.