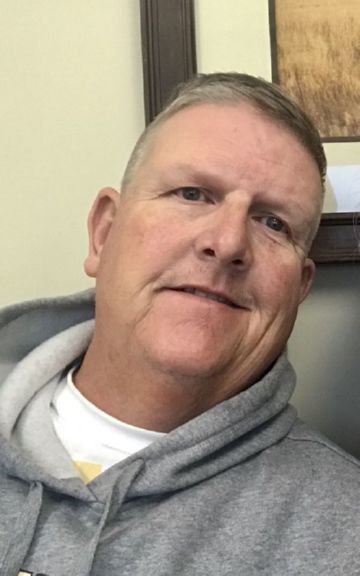 Robert 'Rob' N. Morse lost his 6-month, 8-day battle with Esophageal Cancer on May 9, 2020. Rob was diagnosed on Nov. 1, 2019, and when the doctor told him he had cancer the first words he said to the doctor, "can you 'CUT IT OUT' my son has a football game tonight." There was nothing in this world that would stop him from missing any event his son Hunter was participating in, especially a football game for the Billings West High Golden Bears.
Rob was born on July 30, 1965, to Phyllis and Ronald Morse in San Pablo, California. He was a graduate of the 1983 class at Pinole High School in Pinole, California, shortly after graduation he moved to Billings. It was there in Billings, while working at the Ramada Inn where Rob met the love of his life, Judy K. Browning, and the two were married 18 months later on Oct. 24, 1987.
Shortly after their marriage Rob and Judy moved to Nashville, Tennessee, where Rob attended Nashville Tech and received a degree in electrical maintenance while working full time at Tennessee Wire and Cable, then shortly after he took a job with Hoist and Crane of Nashville to put his trade to use. Rob and Judy missed the Big Sky state and headed west, back to Billings where Rob worked for Anderson Services and then landed with Beall Trailers until they closed and went back into maintaining and repairing heavy equipment with Pape' Material Handling and then found his home with FM Forklift. He loved troubleshooting any job he came upon and never found one too big he couldn't concur. FM Forklift is a family owned business and treated Rob as if he was part of the family. Even through the last 6 months of his life.
The greatest accomplishment of Rob and Judy's life came on Sept. 5, 2001, their son Hunter, and Rob made sure everyone knew it too, especially on Friday Nights, down at Daylis Stadium. Rob coached Hunter and many of his friends in every sport he played from Little League & Travel Baseball, YMCA & Travel Basketball, and Little Guy Football. Not only did Rob coach but you could find Rob and Judy both at any field in the city working to improve the facility for the kids, from the dugouts, to the concession stands or even the field.
When you didn't see Rob on a field or in the stands, you could find him on his bright orange raft floating down the Yellowstone River with his 'Montana River People' especially around the 4th of July in Paradise Valley area on the Yellowstone River, trying to catch 'Walter' the biggest fish out in the river. One of his favorite and best memories was fishing in Alaska with his best friend Dennis from high school.
Rob is survived by his wife Judy and son Hunter. His sister Cathy Gonzales of Missoula; Uncle Norman Schoening of Alamogordo, New Mexico; niece Nicole Anton (Will) nephew Sturgis Barth both of Billings; nephew Jimmy Gonzales, niece Felicia Gonzales, Amanda Gonzales; multiple cousins and great nieces and nephews from all over the United States and Canada.
The family would like to thank the Medical staff of the Billings Clinic, Cancer Center, Pulmonary Center and especially Dr. John Gregory, he had 100% faith and trust in you all. Thank you for taking such good care of him.
Cremation has taken place by Cremation & Funeral Gallery, and Faith Chapel will provide memorial services on June 6, at 11 a.m. In lieu of flowers donations may be made to First Interstate Bank to the 'Rob Morse Memorial Fund'
Obituaries Newsletter
Sign up to get the most recent local obituaries delivered to your inbox.