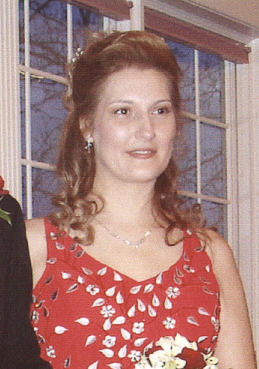 Sherry Marie Bousquet passed away on Monday, Aug. 17, 2009, at her home in Billings.
Sherry was born on Nov. 1, 1967, to Glenn Richard Pebley and Carole E. Choquette in Stuttgart, Germany.
Sherry married Maurice Eugene Bousquet on Feb. 14, 2007, in Billings.
Sherry was gifted in the arts and music. She was a compassionate and caring person with everyone she met. She was also a nature lover. Her cat, Sylvester, misses her greatly. She was taken from us way too early. She is missed as a wife, a daughter and a daughter-in-law.
Cremation has taken place and a memorial service will be held at 11 a.m. on Saturday, Aug. 22, at Cremation & Funeral Gallery. Condolences may be sent online to www.cfgbillings.com.