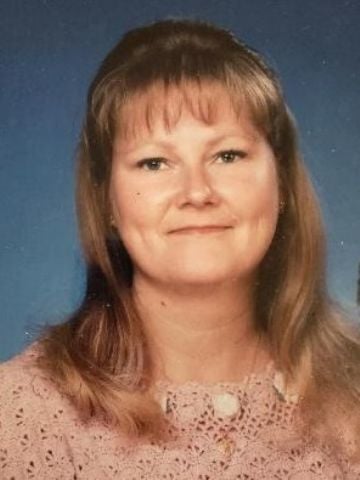 Susie, 62, was born in Billings on Nov. 20, 1958, to Bert Patrick and Fern Dallas McLaughlin. She died unexpectedly at home on Monday. There are no words to express her family's sorrow at her passing.
Susie attended Holy Rosary Elementary School and graduated from Billings Central Catholic High School in 1977.
She married the love of her life, Randy Mackey, on August 29th, 1981, in Red Lodge, joining a ready-made family with three young daughters.
Susie was a unique person — kind to everyone. While she suffered for nearly 40 years with rheumatoid arthritis, she was always concerned about others, especially her family. There was nothing she wouldn't do to fix a hurt finger or hurt feeling. She had a heart as big as the Big Sky.
For many years, Randy's job with Bechtel Corporation moved them around the country every two or three years, from Vermont to Phoenix, Pennsylvania to Las Vegas, until they settled in Richland, Wash., where they resided for a number of years. Susie made every new home their forever home. Four years ago, Susie and Randy moved home to Billings to be near family.
Susie, her five sisters, and their one lone brother, have remained close since they grew up at 747 Lewis Ave., an address known to many kids in Billings at one time. Ann, Vikki, Dan, Patty and Mike will miss her self-deprecating humor, her laugh and her stories.
Susie's sister, Laurie, died in 2014. Her mother and father, as well as her in-laws, Dorothy and Jack Limpp also preceded her in death. She is survived by her husband and three step-children, Nicole (Derek) Lauwers, Stephanie (Sean) McNamara and Brandy (Daniel) Mustoe, her step-father, Mel Strauch, her sisters, Ann (John) Steffens, Vikki (Gerry) O'Brien, Patty (Kevin) Huppert, and Mike (John) Haugen, and also her brother Dan McLaughlin, her sister-in-law Shelly (Mike) Wierzbinsky, and her brothers-in-law Steve Huffman and Herb (Pat) Mackey, as well as many nieces, nephews, and grandchildren.
There will be a viewing from 9 to 11 a.m., followed by the service at 11 a.m. on Monday, Oct. 25, at Cremation and Funeral Gallery, 29 Eighth Street W., in Billings. There will be a reception afterwards. Donations in lieu of flowers may be made to the Rheumatoid Arthritis Foundation. To read the full obituary please visit www.cfgbillings.com.
Susie, your family is forever grateful for the unconditional love, concern, care and compassion you provided for every one of us as well as every person you met. Your legacy of kindness will continue to nurture and encourage countless people and all whom they meet for lifetimes to come.
Night-night, Sweetheart. We love you.